Around the Horn: Bullpen gets winter renewal
Doolittle refreshed for 2016; Madson among key additions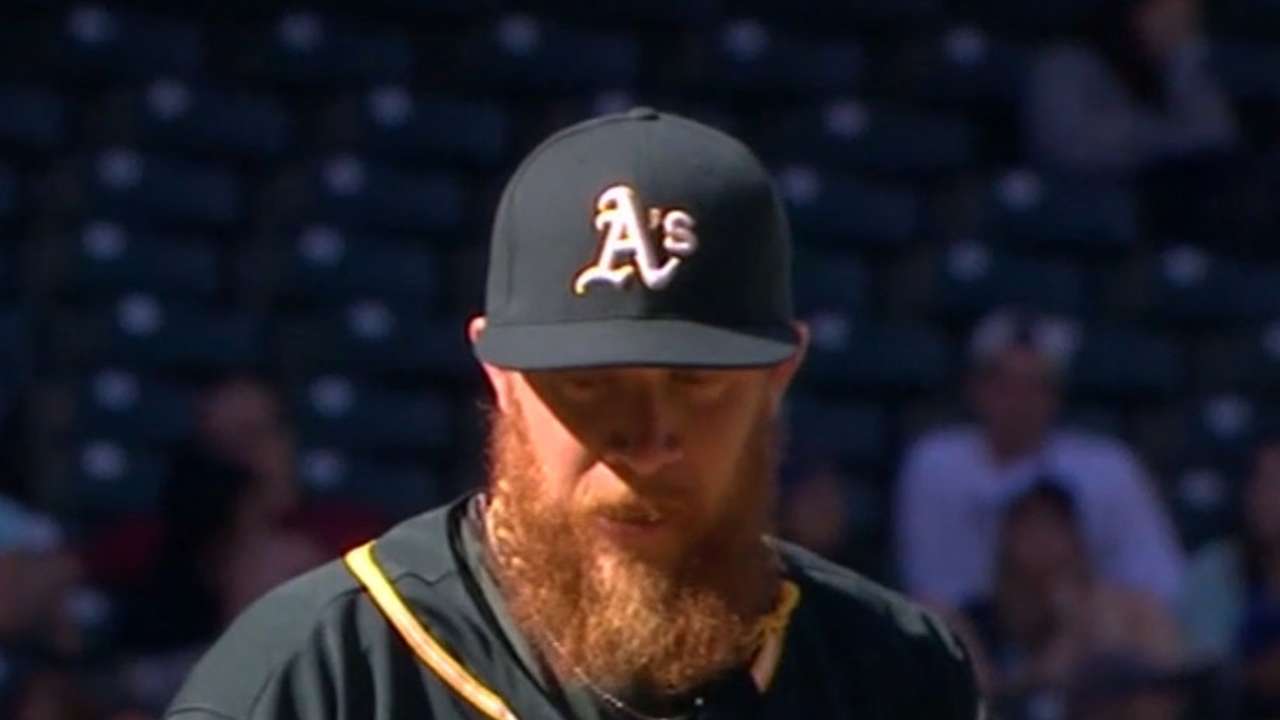 The multipart Around the Horn series, which features a position-by-position look at Oakland's projected starters and backup options heading into the season, concludes with the bullpen.
OAKLAND -- The overriding goal of the A's offseason was to restore order to a bullpen that arguably cost the club more than a dozen victories in a last-place 2015 campaign, an objective that quickly came to fruition with a rapid-fire round of winter transactions.
The A's acquired Liam Hendriks from Toronto, a converted starter whose heater has thrived out of the bullpen. Then came Marc Rzepczynski from the Padres, a lefty who has vast experience in a specialty role. Not too soon after, the A's reeled in veterans John Axford and Ryan Madson from the free-agent market, capping the renovation project.
• Around the Horn: SP | C | 1B | 2B | 3B | SS | LF | CF | RF | DH
At the very least, it looks good on paper.
"The guys that we brought in, they're veteran guys, they've been on winning teams, they've pitched in the postseason, they've all pitched in some kind of setup or closing capacity, so they have that experience in high-level situations," closer Sean Doolittle said. "That can help not just the bullpen but the whole team, having those types of veteran guys with playoff experience. That goes a long way for a young team that's trying to bounce back and turn things around."
Last year, the A's 4.63 bullpen ERA was highest in the American League. They converted just 28 of 53 save opportunities, and those 25 blown saves were second-most in the league, largely contributing to the club's 19-35 overall record in one-run decisions.
Doolittle's absence for much of the season -- he made just one appearance before August because of two separate shoulder injuries -- played a significant role in the bullpen's demise. Setup man Tyler Clippard shifted to a temporary closer role, forcing manager Bob Melvin to turn to inexperienced setup men. More times than not, a lead was lost before the A's could get the ball to Clippard.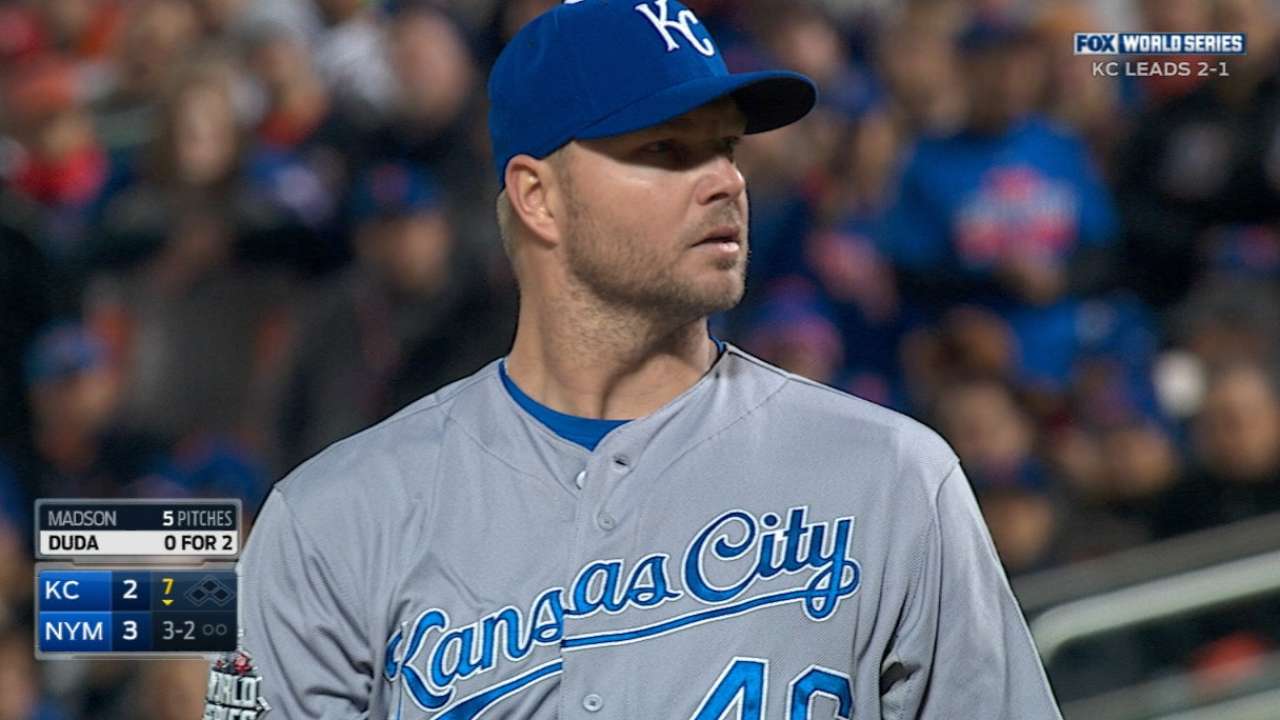 Now, it's Madson -- who compiled a 2.13 ERA in 68 appearances for the World Series champion Royals last season -- who will be passing the baton to Doolittle. That the closer is fully healthy for the start of this season could prove as equally significant as the additions around him.
"That's everything," catcher Stephen Vogt said. "He's our closer, our guy. He's the leader of that bullpen. For him, it wasn't the year he wanted. It wasn't the year we needed. Really, that [injury] kind of deflated our bullpen from day one."
Hendriks, Axford and Rzepczynski are primed to share seventh-inning duties, with right-handers Fernando Rodriguez and Ryan Dull seen as the favorites to snag the final two spots in an overhauled bullpen.
"I feel great about it," Melvin said. "That's an area that we needed to address early on and we did, with the power arms. That was an area we were deficient last year. Our organization is very good about identifying the problems that we had. The bullpen was probably something that they needed to take care of, and they did."
Jane Lee is a reporter for MLB.com. This story was not subject to the approval of Major League Baseball or its clubs.