Kendrick happy to be back with Dodgers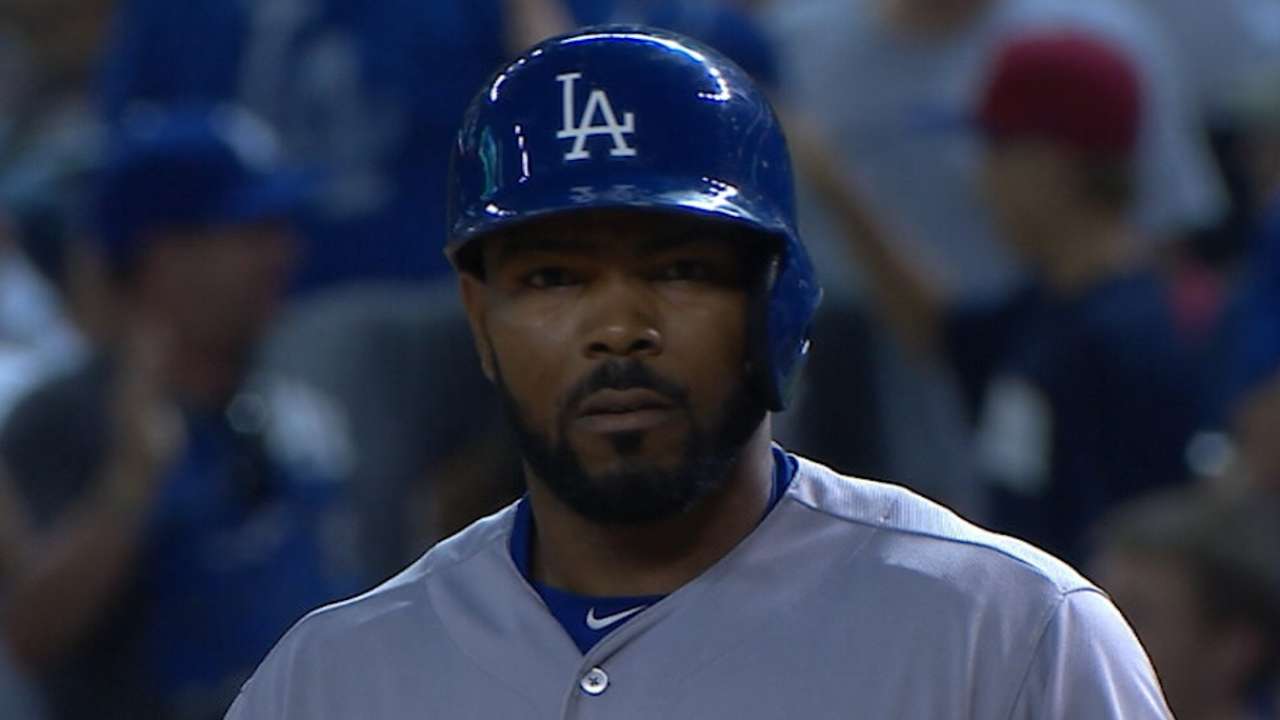 LOS ANGELES -- Howie Kendrick isn't happy with the way free agency treated him, but he insists he's happy to be back with the Dodgers anyway.
Kendrick re-signed with the Dodgers this week for two years and $20 million after rejecting a one-year, $15.8 million qualifying offer because he expected a robust market that never materialized.
Kendrick on Friday said the compensatory Draft pick a club would have forfeited for signing him served as a "penalty" as interested teams would not give up the pick.
"The system is not designed to work the way it does," he said. "To sign a free agent, there shouldn't be a penalty."
Kendrick, however, said he's glad to be back with the Dodgers and is looking forward to playing for new manager Dave Roberts.
Management has been fuzzy explaining who will play where, but Kendrick, Chase Utley and Justin Turner apparently will rotate at second base and third base.
Kendrick and Utley join Scott Kazmir and Joe Blanton as a quartet of 30-somethings the Dodgers signed or re-signed over the offseason and are counting on in 2016, just when it looked like a youth movement was underway with rookie Corey Seager replacing Jimmy Rollins at shortstop.
"The biggest thing we've got to figure out is who we are as a team," Kendrick said. "We'll have to learn our identity as a team, although the core of the team is still there. As long as we play the fundamentals well, we should have no problem."
Kendrick conceded that the Mets "outplayed us" in the National League Division Series.
"You get upset, thinking of things you could have done differently," he said. "At the same time, you gave your all. We gave our best, and it wasn't enough."
Ken Gurnick is a reporter for MLB.com. This story was not subject to the approval of Major League Baseball or its clubs.