Arrieta's arbitration gap among largest in history
Reigning NL Cy Young Award winner and club were separated by $5.5 million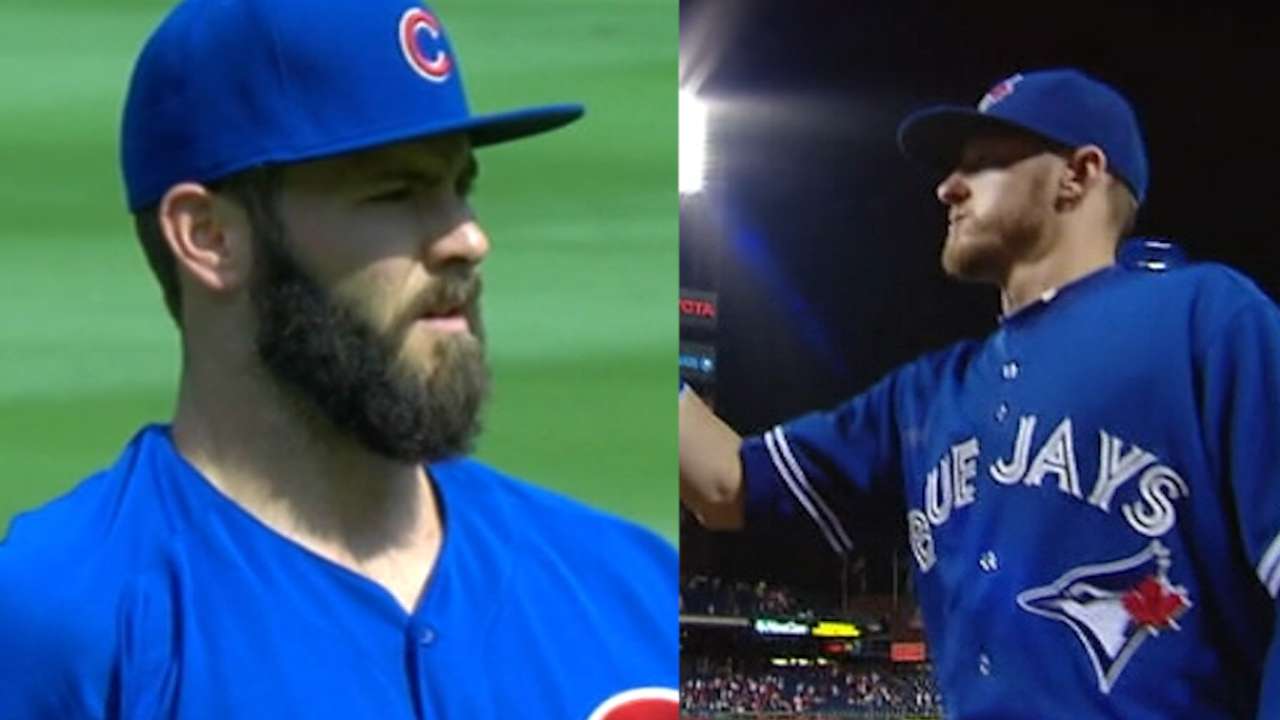 Before reportedly coming to terms on a one-year, $10.7 million deal, Jake Arrieta and the Chicago Cubs approached arbitration from far-flung poles: The National League Cy Young Award winner requested a $13 million salary and the Cubs' response of an offer was $7.5 million.
That $5.5 million spread was a record under the current format that began after the 2012 season. Before the change, free agents could be offered arbitration, which they could either accept or hit the open market.
Arrieta and the Cubs' disparity would have been the largest argued in front of three arbitrators. However, the $3 million gap between Ryan Howard and the Phillies in 2008, and between Eric Gagne and the Dodgers in '04 still hold that distinction as Arrieta and the Cubs havereportedly settled on a deal.
These are the 10 widest historical gaps among figures submitted for arbitration, and their negotiated outcomes:
1. $8.5 million
2005: Roger Clemens ($22 million) and Houston ($13.5 million) settled at $18,000,022.
Clemens again put off retirement and the Astros offered the free agent arbitration -- at the time, the process of qualifying for compensation for losing a free agent to another team. Accepting the arbitration offer locked the player into his old team, which, in Houston-native Clemens' case, was automatic.
2. $5.5 million
2016: Arrieta ($13 million) and Chicago ($7.5 million).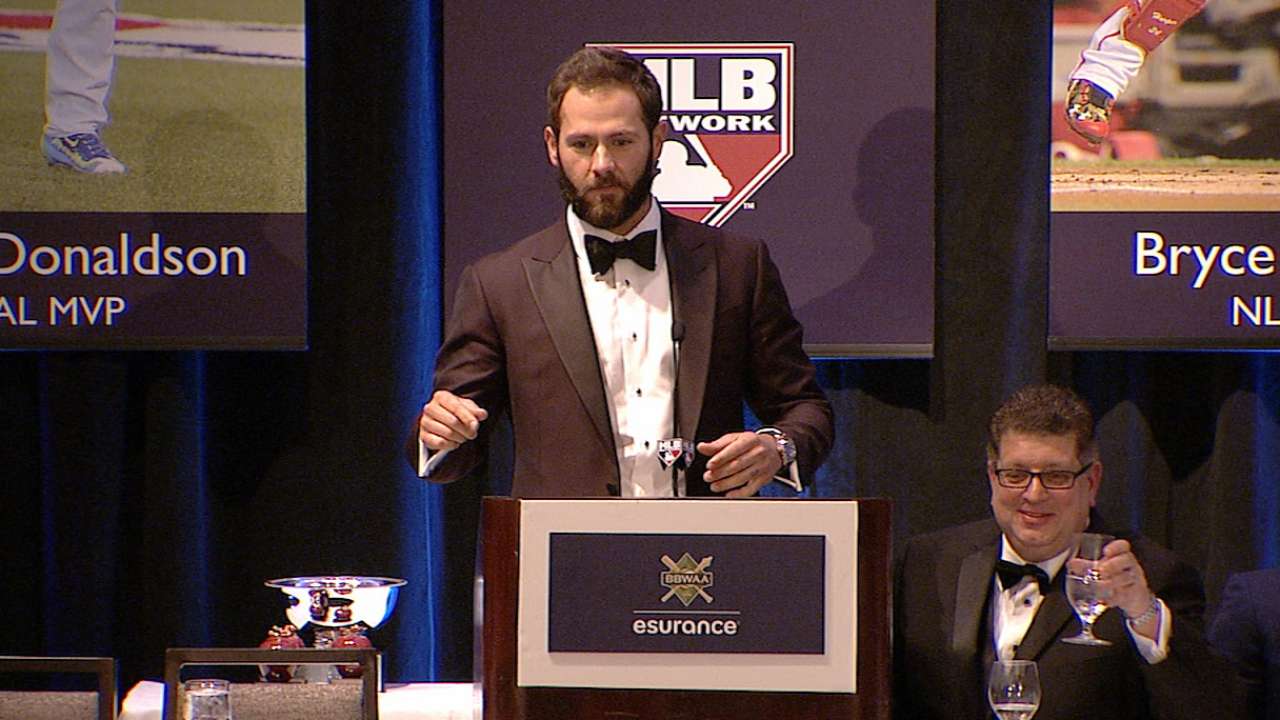 3. $5 million
2010: Tim Lincecum ($13 million) and San Francisco ($8 million) agreed to a two-year, $23 million extension.
The Freak and the Giants were in uncharted territory: A first-time arbitration-eligible player who was already a two-time Cy Young Award winner.
4. $4.55 million
2012: Matt Garza ($12.5 million) and the Cubs ($7.95 million) settled at $9.5 million.
As a Super Two player in his third arbitration go-around, Garza settled significantly below the midpoint.
5. $4.5 million
2012: Lincecum ($21.5 million) and Giants ($17 million) agreed to a two-year, $40.5 million extension.
Both the request and the offer set arbitration records, breaking the marks set more than a decade earlier by ...
6. $4.25 million
2001: Derek Jeter ($18.5 million) and the Yankees ($14.25 million) agreed to a 10-year, $189 million extension.
Then-owner George Steinbrenner had gone on record as being unwilling to give any player a long-term contract with an average annual value of $19 million. Jeter came as close as you can get to that figure.
7. $4.1 million
2016: Aroldis Chapman ($13.1 million) and the Yankees ($9 million).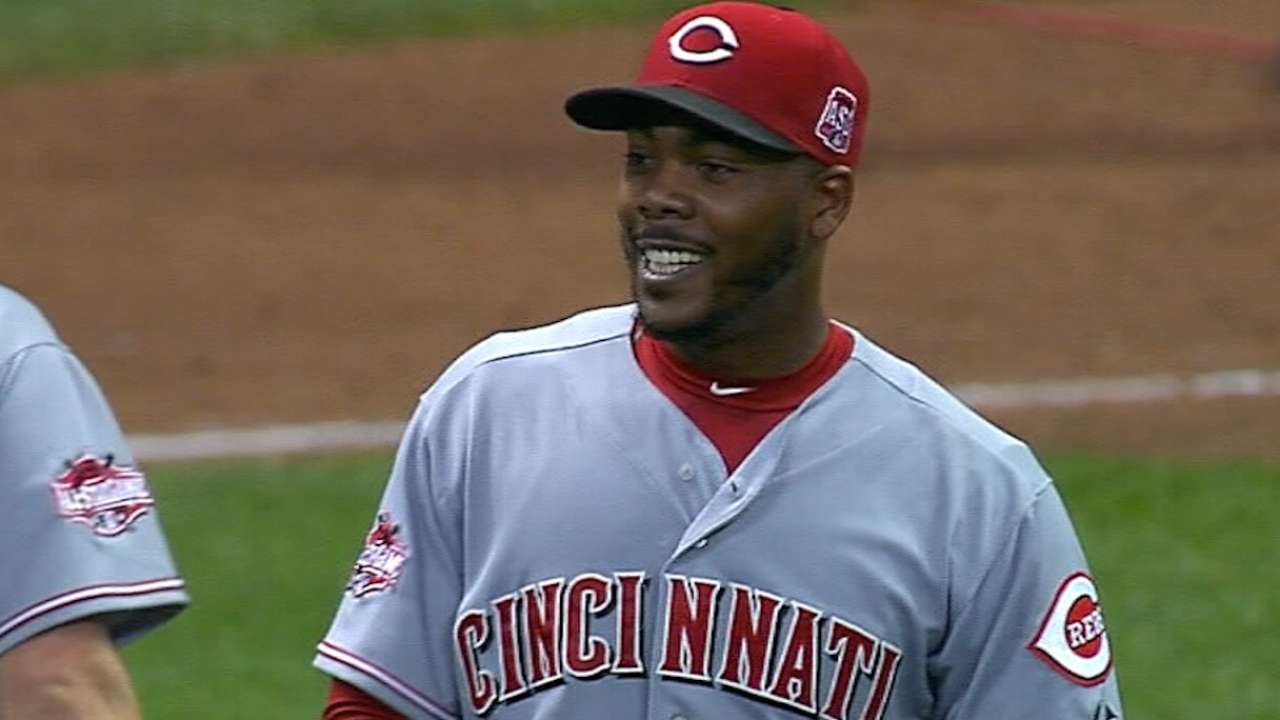 8. $3.85 million
2012: David Ortiz ($16.5 million) and the Red Sox ($12.65 million) settled at $14,575,000.
Mere hours before their scheduled Feb. 13 hearing for free-agent arbitration, the sides agreed at the precise midpoint between request and offer.
9. $3.75 million
2014: Justin Masterson ($11.8 million) and the Indians ($8.05 million) settled at $9,762,000.
As a 14-game winner in 2013, Masterson agreed slightly below the figures' midpoints, in hindsight still a good deal for a righty that has won a total of 11 games since.
10. $3.5 million
2012: Clayton Kershaw ($10 million) and the Dodgers ($6.5 million) agreed to a two-year, $19 million extension.
Tom Singer is a reporter for MLB.com and writes an MLBlog Change for a Nickel. He can also be found on Twitter @Tom_Singer. This story was not subject to the approval of Major League Baseball or its clubs.