Wilson prepared for consistent role in bullpen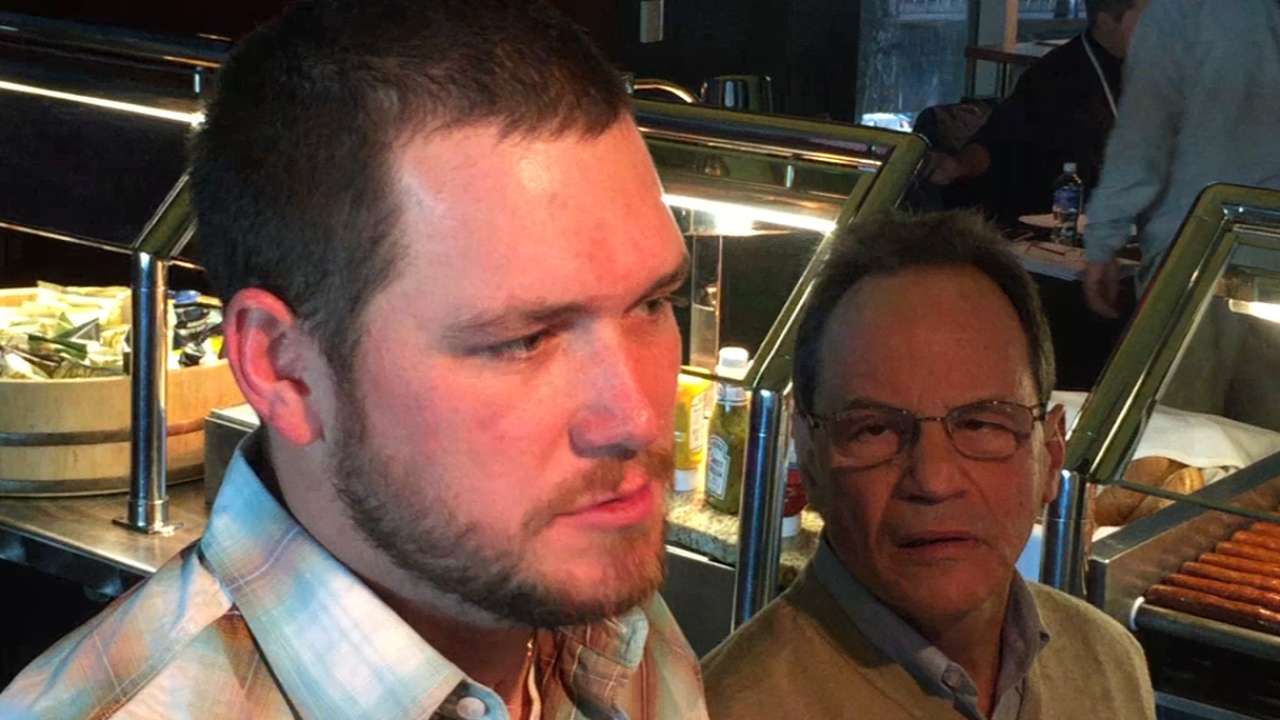 DETROIT -- After all the offseason moves, the Tigers still have a place for Alex Wilson in their bullpen. In a sense, that hasn't changed.
In another sense, having a steady, consistent place in the bullpen pecking order would be a major change for Wilson. It could prove to be a significant boost for his pitching.
"I knew going into the offseason we were going to make some moves," Wilson said. "Like I said last year, I'll do anything for this team to win. If that's me throwing the sixth inning and part of the seventh and connecting the game to those guys ... if that's my role, you know what? That's my role.
"Things change, obviously. Last year, I got thrown into the mix as a long guy and I closed a couple games. I started a game. You just never know what's going to happen. You've got to just be ready for whatever job they give you."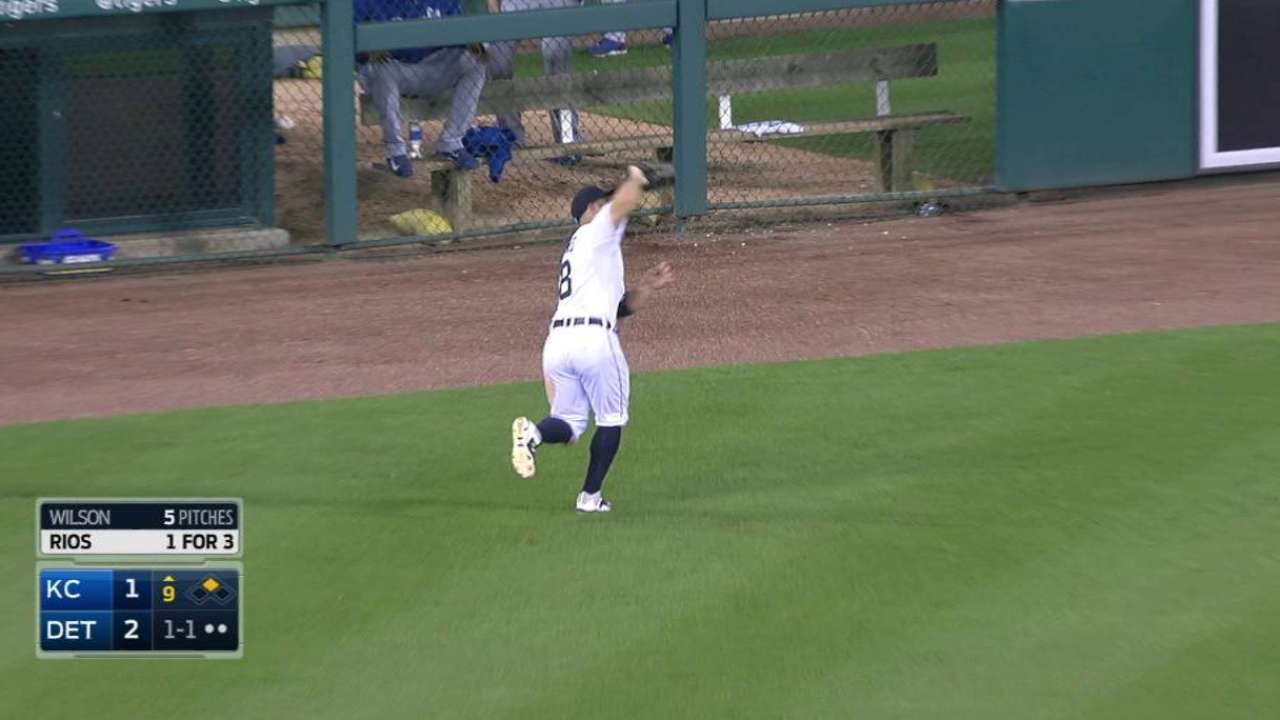 This year, unlike last, he should have a pretty good idea.
Wilson joined the Tigers from Boston as a secondary player in the 2014 offseason trade for Yoenis Cespedes. By the end of '15, he was the biggest piece in Detroit's bullpen. Despite opening the season at Triple-A Toledo, Wilson led the club in relief innings (67), not counting the three frames he delivered in a spot start in May.
Eight Major League pitchers started at least one game and saved at least two others in 2015. Four big league hurlers started a game and finished at least 16 others. Wilson fit in both categories. He also appeared in every inning at some point during the season, from the first to the 12th.
Wilson was the workhorse in a Detroit bullpen that never quite worked -- not because manager Brad Ausmus didn't know how to use his right-hander -- but because he had so few others he could trust to get big outs.
It took the physical exhaustion of games pitched to test that trust.
That trust remains after the Tigers revamped their late-inning bullpen with closer Francisco Rodriguez, setup man Mark Lowe and lefty Justin Wilson. Instead, those big outs are much more likely to happen in the sixth and seventh innings rather than the eighth and ninth.
Wilson had racked up innings early in his professional career as a starter in the low Minors, but he hadn't tossed more than 53 games in a season. He finished 2015 with 63 appearances between Detroit and Toledo. Wilson has spent the offseason rebuilding his tired arm from a fitness standpoint.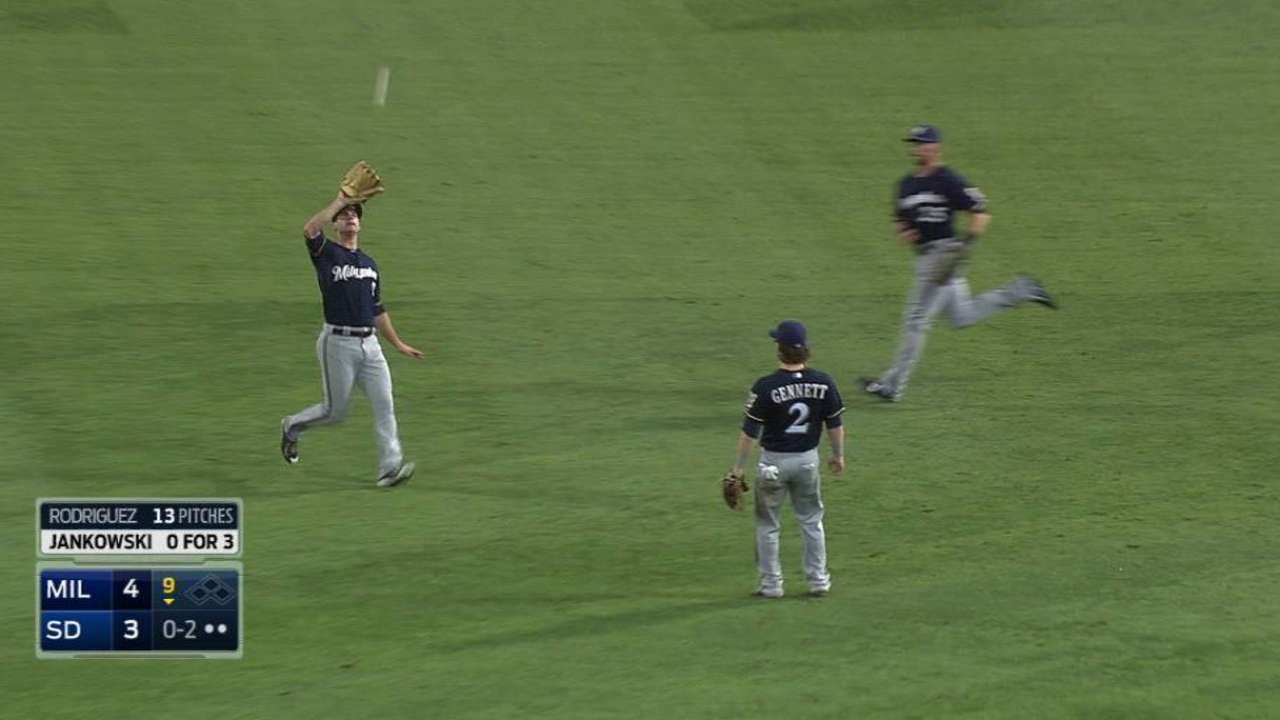 Wilson's fastball averaged between 93.5 and 94 mph from April through July, according to data from MLB.com Gameday and brooksbaseball.net. It dropped to 93.3 mph in August, then to 92.4 mph in September.
"I think I learned a lot," Wilson said of 2015. "It wasn't so much just the innings. I think it was how I got the innings [that] was the biggest thing for me. It's definitely something to look back on and learn from, but I think having more of a set role this year will play a big impact on how I feel throughout the year."
Jason Beck is a reporter for MLB.com. Read Beck's Blog, follow him on Twitter @beckjason and listen to his podcast. This story was not subject to the approval of Major League Baseball or its clubs.