Gibbons weighs in on Blue Jays' 2016 outlook
Manager gives updates on bullpen roles, injured players and more to season-ticket holders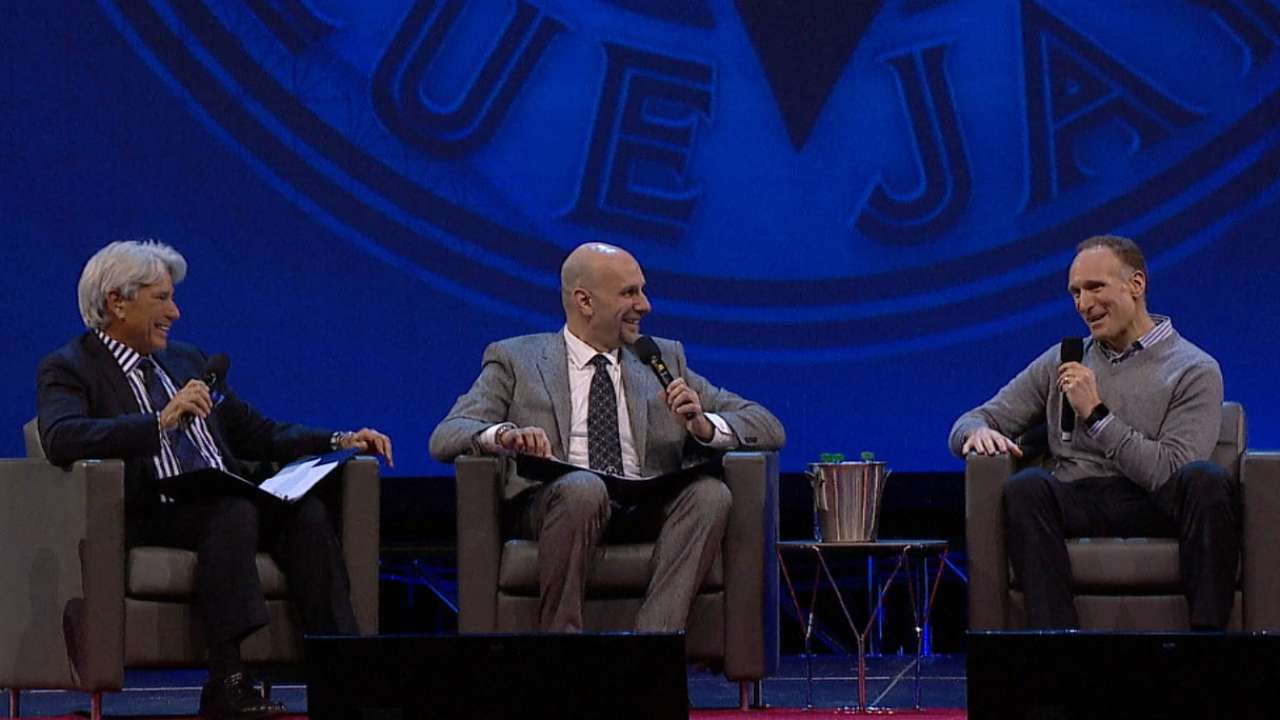 TORONTO -- The success of 2015 apparently has earned Blue Jays manager John Gibbons some goodwill in Toronto, as he was treated to a standing ovation at Thursday night's annual season-ticket holder event, The Leadoff.
"What a difference a year makes," Gibbons said in his typical sense of humor.
The 53-year-old Gibbons had received a muted and somewhat mixed reaction from the crowd in previous years, but not so on Thursday.
Gibbons certainly appreciated the gratitude, but he knows better than anyone how quickly that praise might disappear if his team struggles. And with Spring Training set to open for pitchers and catchers on Feb. 22, the Blue Jays have some pressing issues to address.
Here are some highlights of what Gibbons had to say about the closer, the leadoff spot, the fifth starter, Devon Travis and Drew Hutchison:
Will Aaron Sanchez get an opportunity to start?
Gibbons: "I think everybody would love to see him possibly doing that. What we're going to do is, we'll take him down to Spring Training, we'll stretch him out. And then as spring goes on, we'll decide what's best for the team. That's what it really comes down to. He's really so valuable to us, he can pitch either role.
"We saw last year, he really came on as a starter before he got injured. We put him back in the bullpen out of necessity, and he was so good. We really needed to strengthen ourselves down there. We could go either way, but I know his desire is to start. I'd love to see him start, but we have to see what's best for the team."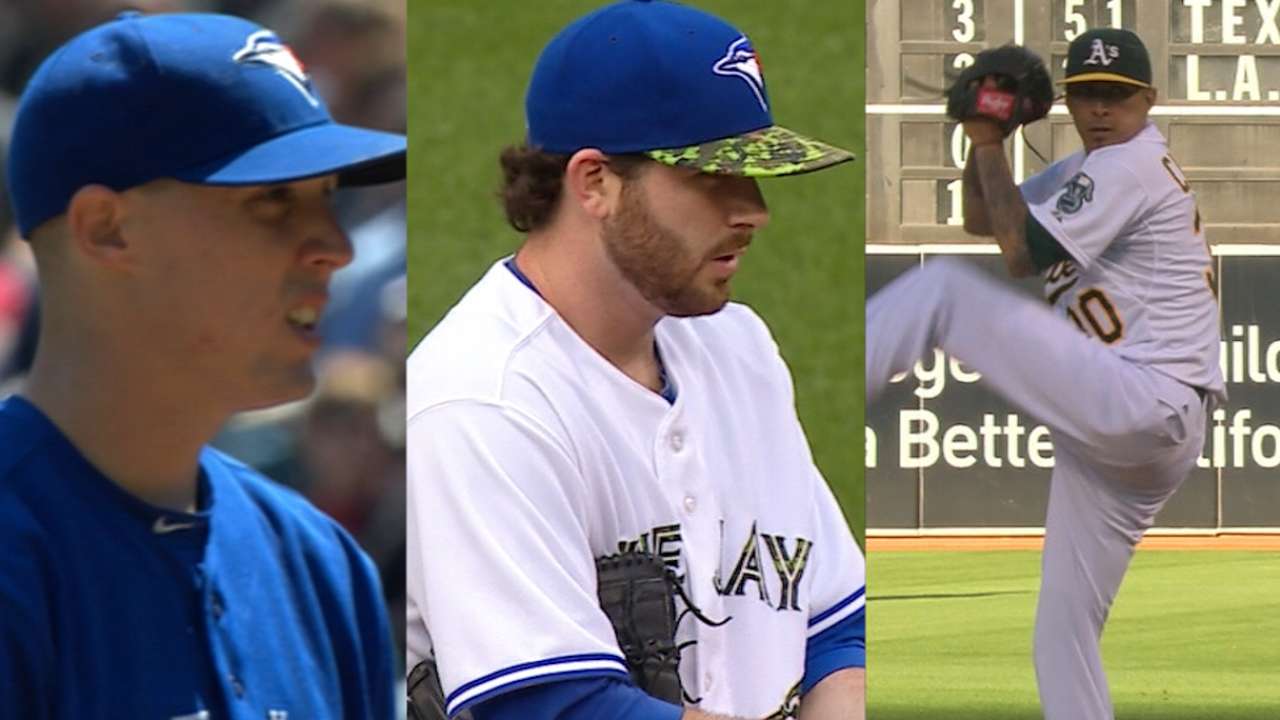 Who is the closer?
Gibbons: "We don't know that yet. Drew Storen has done that and has been very good at it. We have Roberto Osuna, who did a great job for us. We'll see, we'll let that one play out in Spring Training."
Who's the leadoff hitter?
Gibbons: "We don't know that either. We'll experiment a little bit down there in Spring Training. We've had that problem before. We've battled some things in the past since I've been here about who's going to do what. We'll come up with a good one -- we have the guys who can do it, we just don't know exactly who that is yet."
Would Troy Tulowitzki be comfortable leading off?
Gibbons: "Yeah, if he is that guy. I kind of like him a little further down, to be honest. But he had no problems with it last year, and he was upfront about that. When Troy came over and took over at shortstop, the team took off. He was a huge, huge part of that, but he told us he's a team guy, and he showed every bit of that."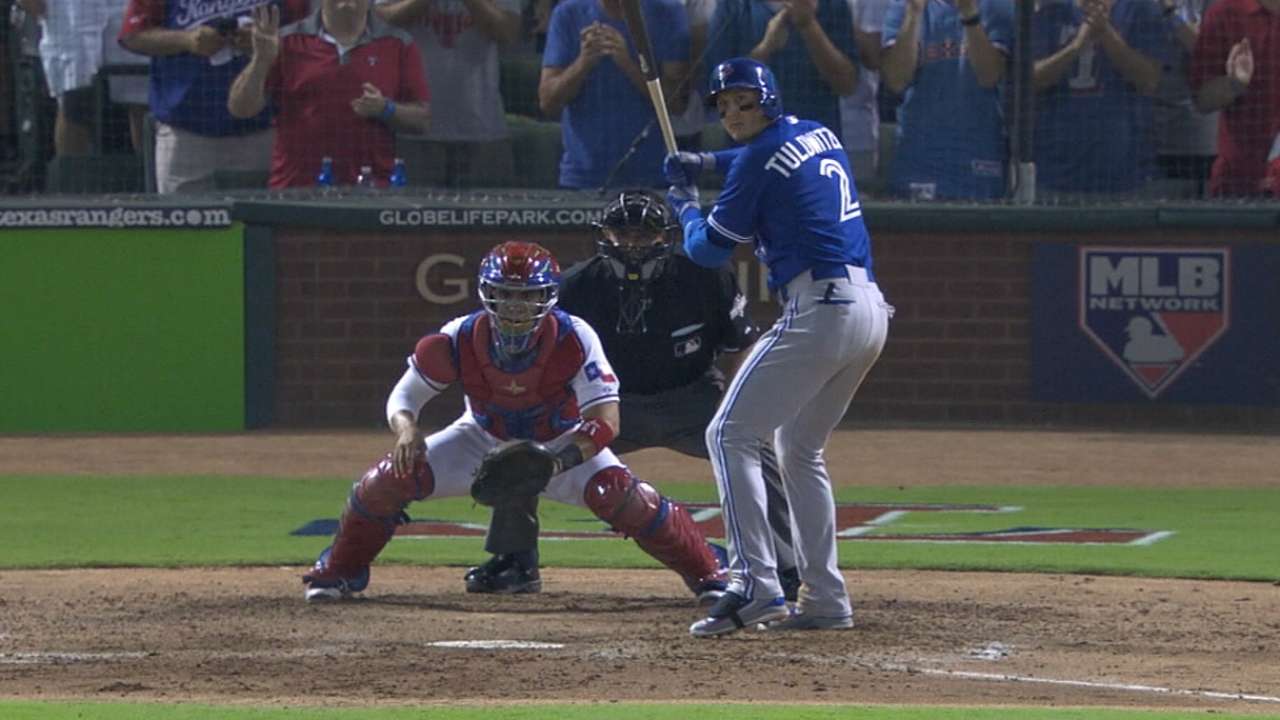 Do you have any thoughts of using Hutchison as a late-inning reliever?
Gibbons: "We give everything a thought, but I haven't put a lot of thinking into that one. He did pitch out of the bullpen a little bit late for us last year. It's really hard to describe his career to this point. I think everybody forgets just how young he is and inexperienced.
"He's really pitched some of the most dominating games we've had in the last couple of years here. Sometimes that gets lost in the games when he gets hit around a little bit, but you can't lose sight of how young and inexperienced he is. I think he is only going to get better, he's going to be that much stronger coming off Tommy John, two years under his belt. You can't forget this kid, and he's as good of a competitor as you're going to find in baseball."
What's the health status of Travis going into Spring Training?
Gibbons: "He's healing up. Hopefully we get him back some time in May, but we don't know. That's kind of what they're guessing right now, could be longer than that. We want to make sure he's good and ready, but he is healing, he's on the right path.
"This kid is special. Great start [to 2015] and then the injury. He hasn't been forgotten, and he is going to have a long Major League career. But I think everybody wants to make sure he is good and ready."
Gregor Chisholm is a reporter for MLB.com. Read his blog, North of the Border, follow him on Twitter @gregorMLB and Facebook, and listen to his podcast. This story was not subject to the approval of Major League Baseball or its clubs.