MLB.com Columnist
Anthony Castrovince
Best of the rest: Top FAs need homes
Fowler, Gallardo and Desmond still sit on open market
A certain season-ending football game will be played Sunday night, and we are within two weeks notice of Spring Training camps opening in Florida and Arizona. So how is it possible that you could still field an entire squad of viable free agents?
No more messing around, everybody. It's time to attack baseball's unemployment rate and find a home for some of these guys, so they can start shopping for that spring condo rental.
Dexter Fowler: On no planet should a 30-year-old with a .363 career on-base percentage have to wait this long to find a home, but the compensation issue has been a brutal one for Fowler. It's clear now he did himself no favors turning down the Cubs' $15.8 million guarantee, and who better but the Cardinals to take advantage of his situation? With Randal Grichuk coming off sports hernia surgery, and neither Grichuk nor Stephen Piscotty nor Tommy Pham proven in a 162-game schedule, the Cards can add a more bankable commodity to their outfield and solidify their leadoff spot, allowing Matt Carpenter to better capitalize on his power. Giving up the 25th overall pick to a division rival is a negligible concern here. (For the record, I still think the Angels are the team most in need of Fowler, but they've been bullish about keeping the 17th overall pick and avoiding the luxury tax.)

Yovani Gallardo: Another guy crushed by Draft pick compensation -- as well as concern over his declining velocity and strikeout rates. He's been punished for helping to pitch the Rangers into the playoffs, rather than getting dealt at the non-waiver Trade Deadline. The Orioles have a penchant for late strikes in the market. They have an obvious need for rotation depth (their current No. 5 options include Vance Worley, Tyler Wilson and Mike Wright) and are waiting/hoping for Gallardo's price to lower to the point that giving up the No. 14 overall pick (and the slot money associated with it) makes sense. Maybe it'll never get to that point, but if the O's are serious about contending this year, they really, really need help in that rotation.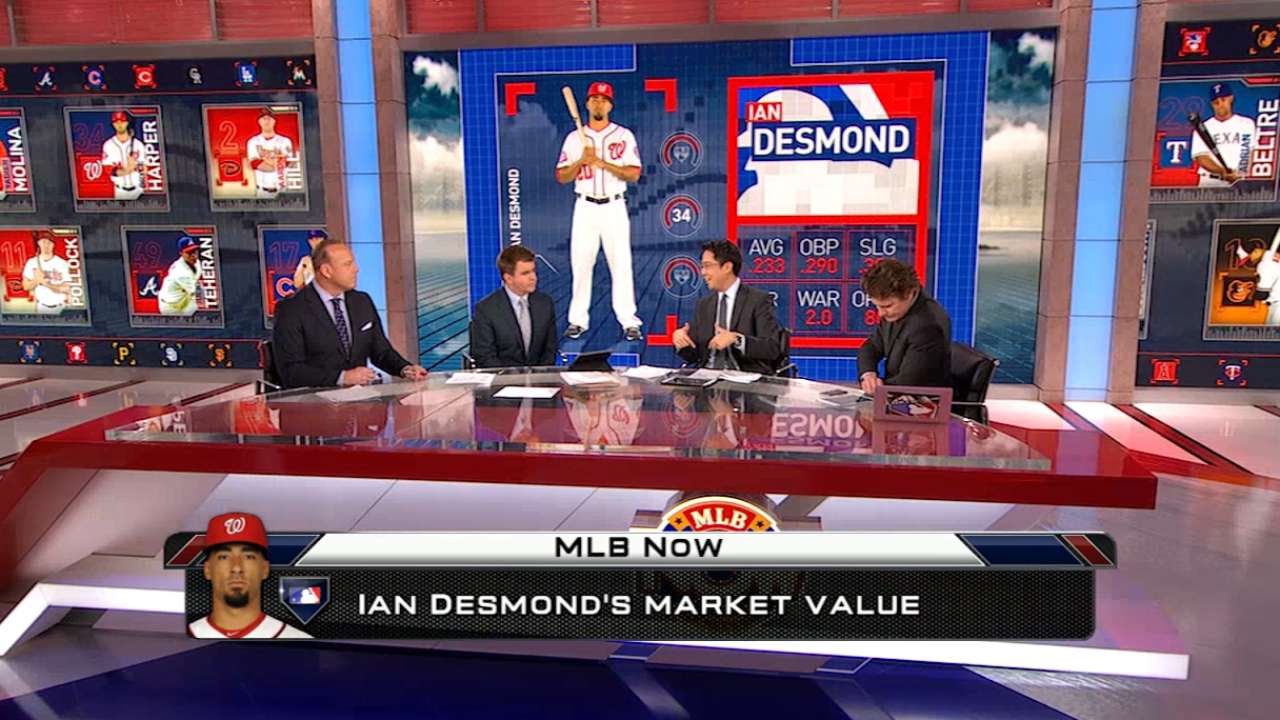 Ian Desmond: You're telling me a team that views itself as a contender, had glaring offensive issues last year, has a protected top-10 pick and is currently slated to start Tyler Saladino (68 OPS+ in 254 plate appearances in 2015) at short has no need for a 30-year-old shortstop who, prior to last year's pitfalls, had a .275/.326/.462 slash line in a three-season span? If any club is in good position to bet on a Desmond bounce-back with a short-term contract, it's a White Sox club trying to bridge the gap to top prospect Tim Anderson. Desmond also comes with the potential positional pliability to help the Sox out in left field, allowing Melky Cabrera to get more days as the designated hitter.
Juan Uribe: He'll be 37, which is ancient by baseball standards. But Uribe still has a capable and pliable glove, a bat with a knack for the dramatic and a clubhouse presence that is off the charts. He needs to go on a championship-caliber club that needs a finishing touch, so here's nominating the Astros to step in and make him a platoon partner for Luis Valbuena (who had a .581 OPS against lefties, compared to Uribe's .893 mark) while also taking some of the pressure off the lefty-swinging Jonathan Singleton at first.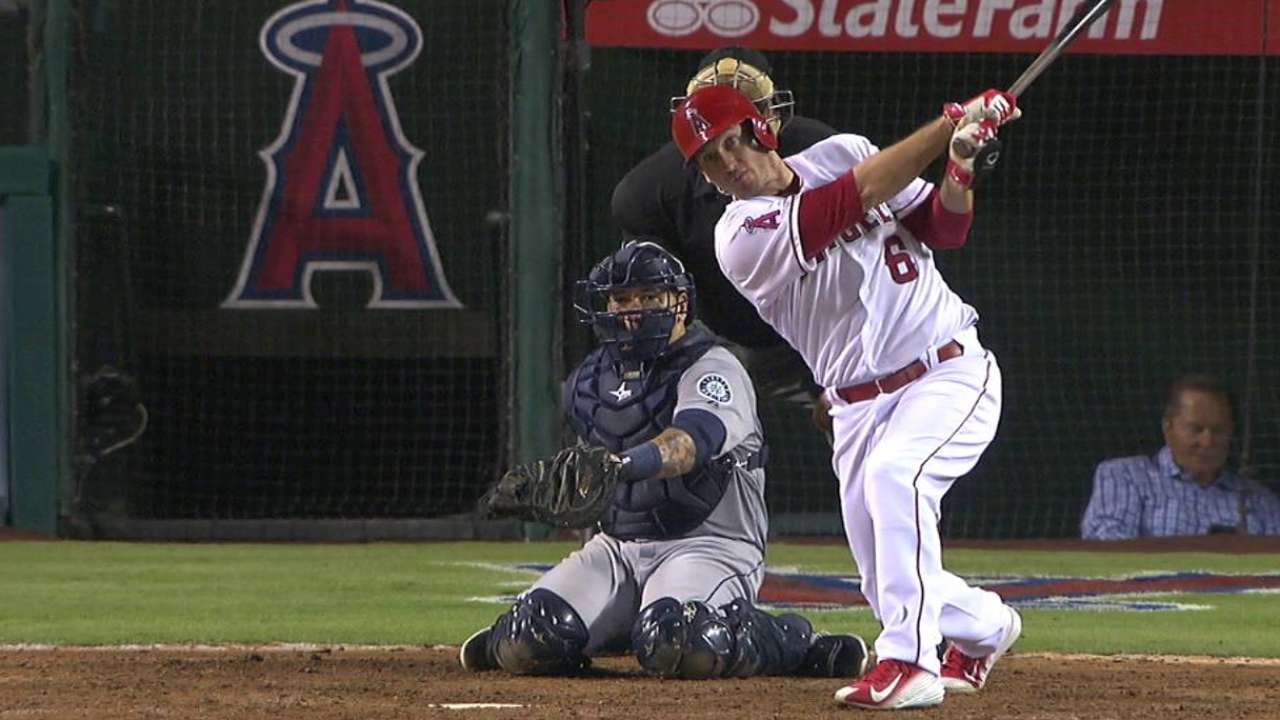 David Freese: Will the Freese market ever thaw? It might take Uribe coming off the board to make it happen, and the Indians, who probably have more third-base at-bats to offer than any other perceived contender, have been tied to Uribe all offseason. Simply because that specific situation hasn't worked out yet, let's pivot and put Freese's right-handed bat in Cleveland, where Giovanny Urshela is still unproven and where newly acquired first baseman Mike Napoli comes equipped with hip concerns.
Austin Jackson: This guy is a good defender who, at the age of 29, can still conjure up hope that he'll rediscover the offensive impact he made on the Tigers some years back. He needs to go to a place that needs outfield insurance and has a hitter-friendly home park. Here's looking at you, Rangers.
Justin Morneau: Concussions are such a bummer. Morneau had a really strong bounce-back season in 2014 (17 homers, .860 OPS and a batting title), but continued concussion issues limited the former American League MVP Award winner to just 49 games in 2015, and teams in clear need of first base help have passed him by this offseason. But an Angels team that should really be thinking long and hard about how to get more production out of its lineup can take a chance on a Morneau bounce-back, given the current uncertainty surrounding Albert Pujols' timetable, and the uncertainty surrounding C.J. Cron's contributions at DH. The Halos could use another left-handed power presence.
Tyler Clippard: He's probably the most accomplished reliever remaining from what was a very thin market, but he experienced a notable decline in velocity midseason in 2015 and wasn't nearly as effective as the Mets hoped when they acquired him from the A's. Still, if any club is in position to take a chance on Clippard, it's a D-backs team with lofty expectations. Arizona has made some major moves to upgrade its roster, but the bullpen beyond Brad Ziegler and Daniel Hudson remains an obvious concern. Money is tight for the D-backs after the Zack Greinke signing, but a incentive-laden short-term offer might get the job done here.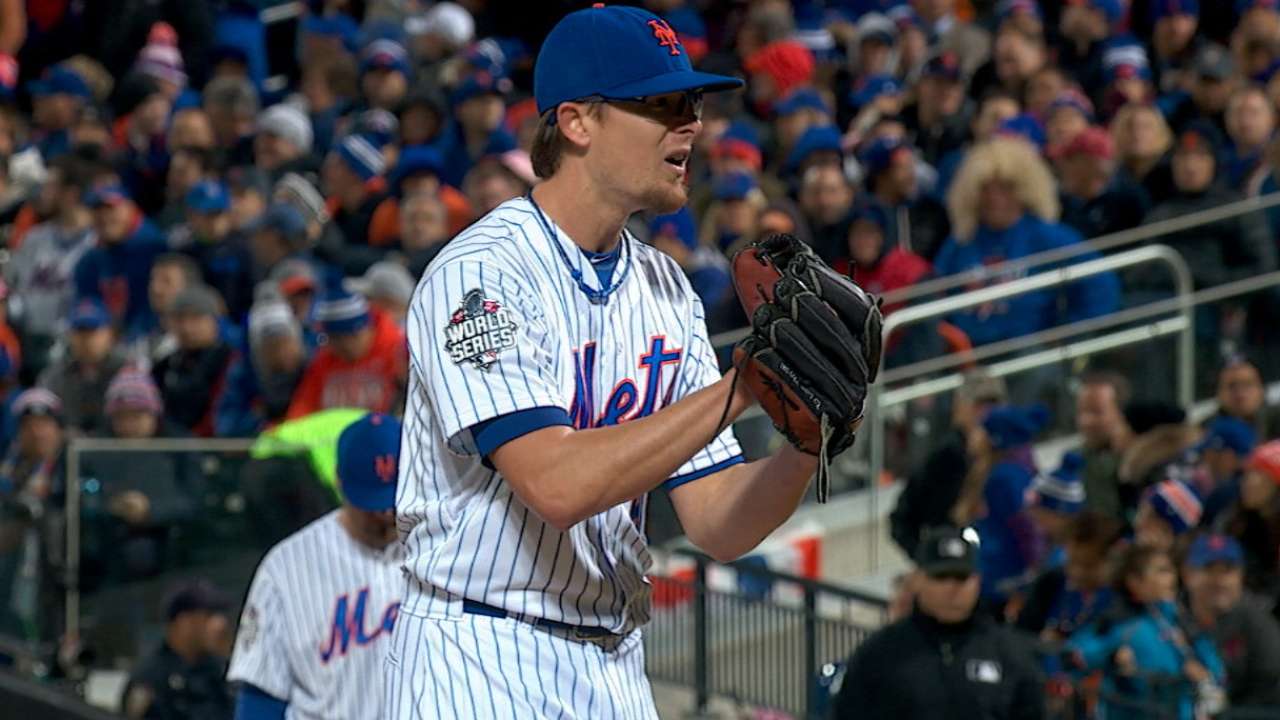 Mat Latos: Between the injuries he's compiled, the sudden jump in home run/fly-ball rate and the personality concerns at play here, teams have not leaped at Latos. He profiles as an interesting bounce-back candidate, because despite an awful 2015, he did regain the life on his fastball after arm and elbow issues in 2014, and his strikeout and walk rates were quite consistent with his career norms. The Padres should think long and hard about a Latos reunion, because he could improve their chances of being competitive in a dynamic National League West, and if Petco Park does help him rebuild his value, he could prove to be a decent trade chip midseason should San Diego be out of the running.
Tim Lincecum: He'll be an intriguing bounce-back candidate wherever he lands, and the two-time NL Cy Young Award-winning pedigree, hope associated with his hip surgery and (likely) low price tag make for a wide array of possibilities here. The Orioles are an obvious possibility, especially if they don't sign Gallardo. But given what we saw from Lincecum in October 2012, there's an argument to be made that he should land in one of two places he'd be quite comfortable -- his actual home of Seattle or his adopted home of San Francisco -- as a bullpen option initially, with the possibility that he can provide starting insurance.
Pedro Alvarez: An unplayable glove compromises the value of Alvarez's powerful bat, and there are no obvious DH opportunities for him in the AL. Maybe you could apply the Morneau logic above to Alvarez and make Pedro a Halo. Maybe things get so dire that Alvarez becomes willing to accept a Minor League invite, in which case the Yankees, who could use him as Alex Rodriguez and Mark Teixeira insurance, might pounce. Or maybe we're wrong about our AL assumptions, and some NL club -- the Rockies? the Padres? -- will sign him as a left-handed bench bat.
Anthony Castrovince is a reporter for MLB.com. Read his columns and follow him on Twitter at @Castrovince. This story was not subject to the approval of Major League Baseball or its clubs.