Arrieta, Cubs reportedly reach one-year deal
Ace avoids arbitration with $10.7 million agreement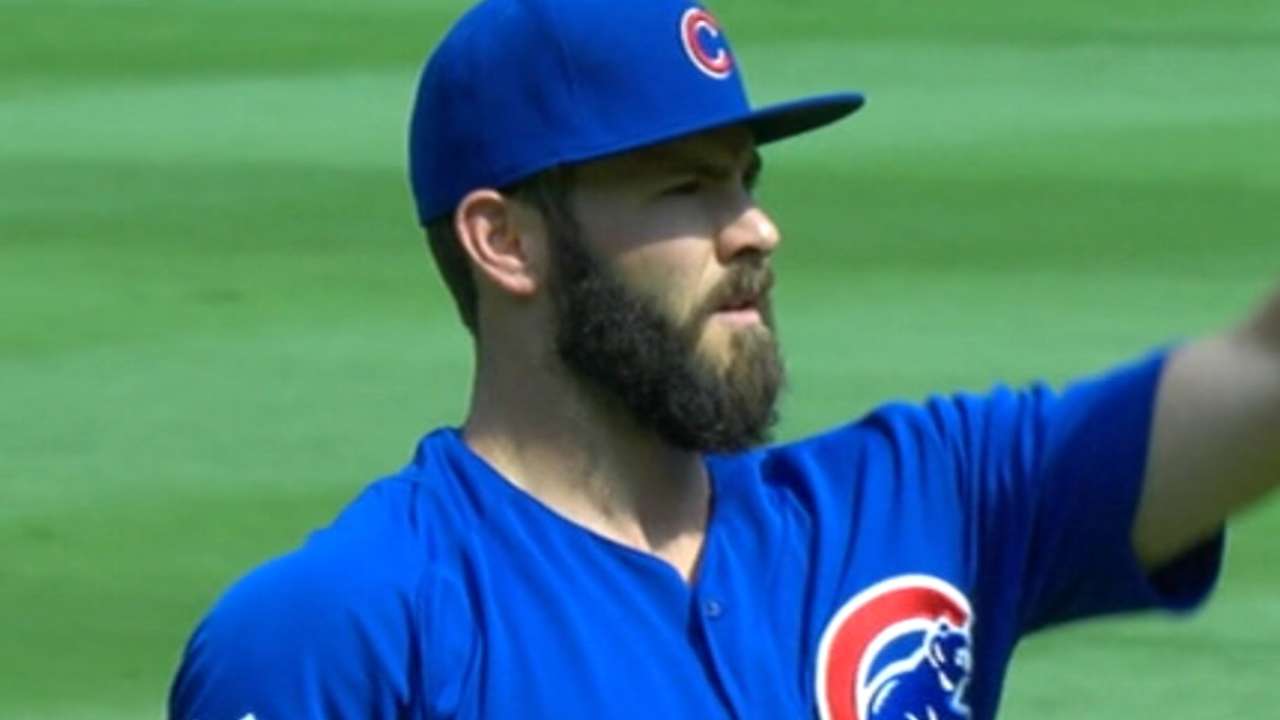 The Cubs and ace Jake Arrieta have agreed to a one-year contract for 2016 worth $10.7 million to avoid arbitration, according to the Associated Press. It's the richest one-year deal for a pitcher with four years of Major League service, per the AP.
The club has not confirmed the deal.
Arrieta initially sought $13 million, while the Cubs offered a $7.5 million salary. The $5.5 million difference was the largest ever, since the current format began after the 2012 season.
Arrieta enjoyed a breakout season last year, winning the National League Cy Young Award after going 22-6 with a 1.77 ERA along the way to helping the Cubs reach the NL Championship Series.
The Cubs and Arrieta had been scheduled to go to an arbitration hearing Tuesday. The right-hander earned $3.63 million in 2015.
Austin Laymance is a reporter for MLB.com. This story was not subject to the approval of Major League Baseball or its clubs.