Love of baseball resonates with Broncos' Harris
Lineman dishes on diamond days with Super Bowl on deck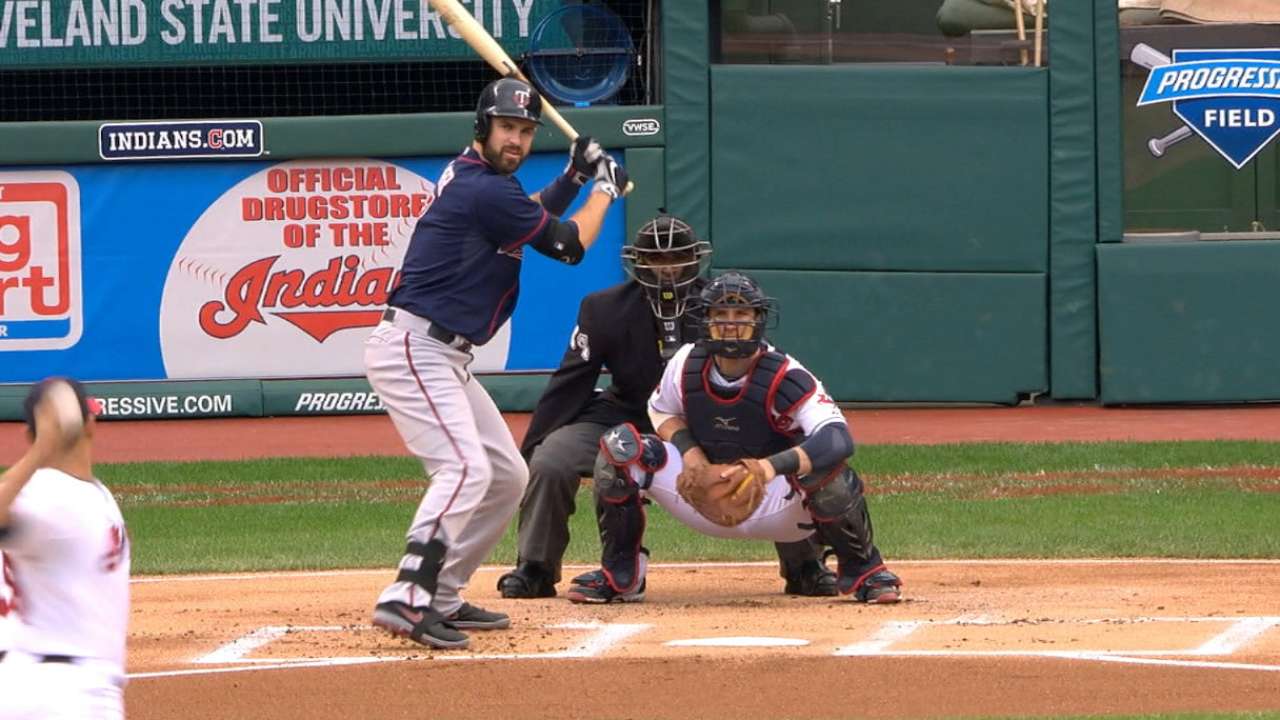 DENVER -- Denver Broncos left tackle Ryan Harris will use his 6-foot-5, 300-plus-pound frame on Sunday to keep Carolina Panthers pass rushers from drilling quarterback Peyton Manning in the back during Super Bowl 50.
But Harris understands it will take more than a big body to stop Panthers veteran defensive end Jared Allen, who may play despite a broken right foot, or second-year player Kony Ealy. That's where his baseball background and love of the game come in.
Harris, 30, was born in Minneapolis, and as a youth, he participated in football, wrestling and baseball. He stayed with baseball through his ninth-grade year at Cretin-Derham Hall High in St. Paul, Minn., a Catholic school that has produced numerous professionals in baseball (most notably Hall of Famer Paul Molitor), football and hockey. Harris gave up baseball to concentrate on the other sports -- his quarterback in high school was current Twins star Joe Mauer -- but never lost the mindset for the game. He just applies it to his current profession.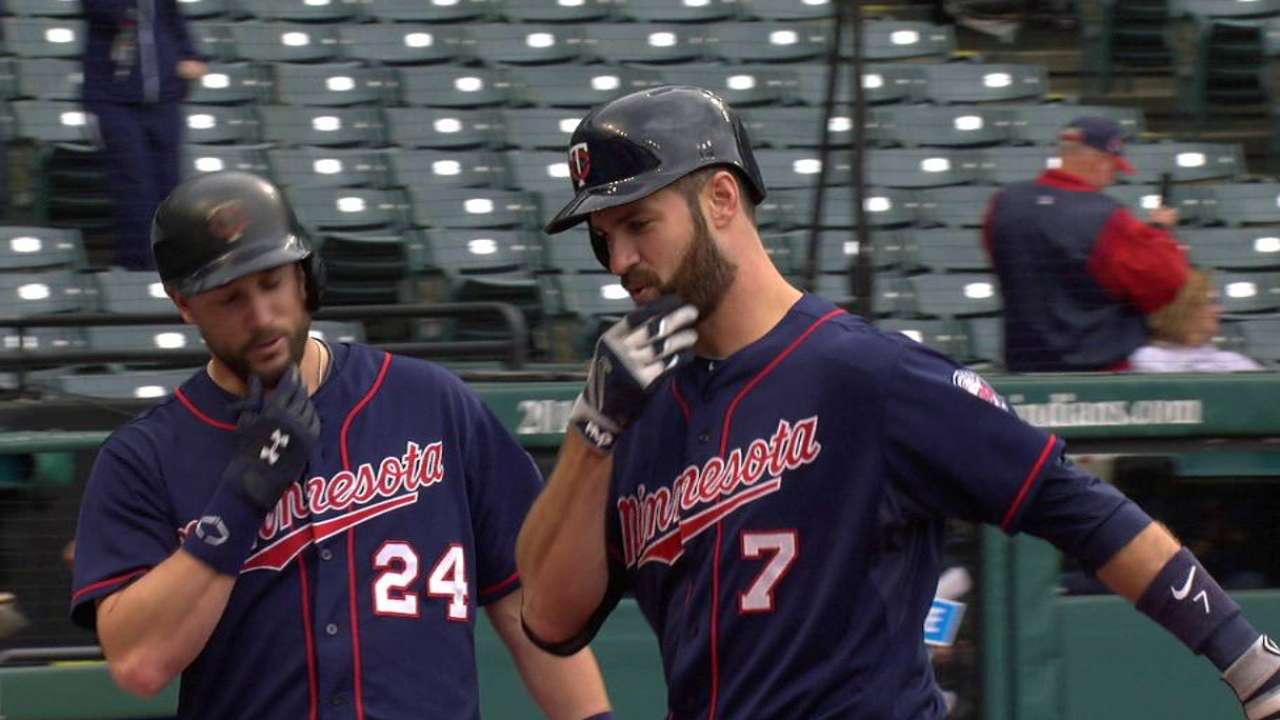 "It's been great, the little bit of experience I have in baseball and being a fan of baseball. I really like pitchers -- pitchers and offensive tackles have similar mindsets," said Harris, who played collegiately at Notre Dame. "You can't go in and throw your best pitch and you can't throw your best block every time. You've got to change it up, use your count, use your knowledge of your down and distance in football. There are a lot of similarities.
"That's why I love watching some of my favorite pitchers -- CC Sabathia, Yordano Ventura for the Royals."
The Broncos have some notable baseball connections. Not only was Manning a collegiate football teammate of former Rockies star Todd Helton at Tennessee, but Manning (6-foot-5) was quite possibly the biggest high school shortstop ever at Isidore Newman School in New Orleans. Broncos center Matt Paradis' father was a successful baseball coach in Idaho. Practice squad wide receiver Jordan Taylor, whose name is known because he caught most of Manning's passes as the quarterback was making his comeback from plantar fasciitis during the regular season, was a baseball standout in Sherman, Texas, before signing with Rice University for football.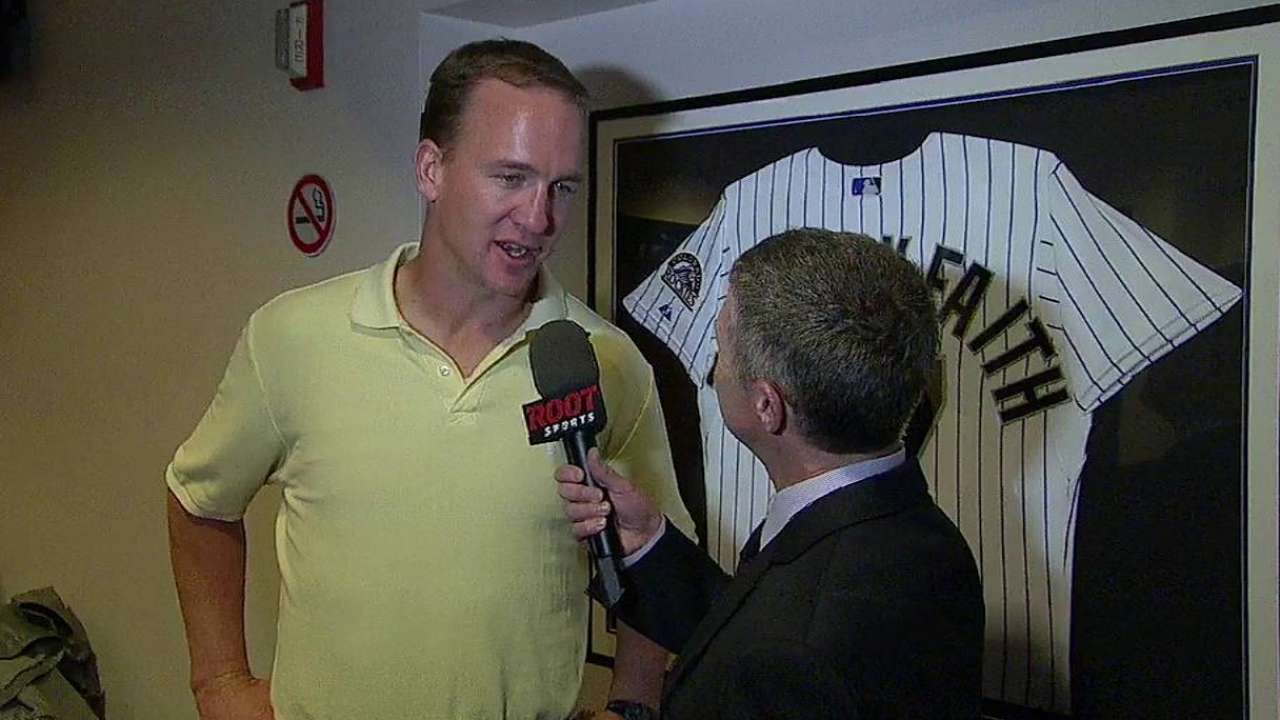 Harris has maintained his baseball mentality as much as anyone, even though he ran out of development time for it.
Being a proud athlete, Harris noted that his reach made him a good fielder at first base, and he could make the throws to other bases even though he is right-handed. The higher Harris went in baseball, the more he realized he simply didn't have the time to invest while developing for big-man's duties in football and wrestling.
While Cretin-Derham Hall encourages multisport participation, it's not the place to play baseball without having the time to invest. In addition to Molitor and Mauer, the school produced former big league infielder Jack Hanrahan; former Panthers quarterback Chris Weinke, who advanced to Triple-A with the Blue Jays; and even a couple of Major League umpires, Tim Tschida and Mark Wegner.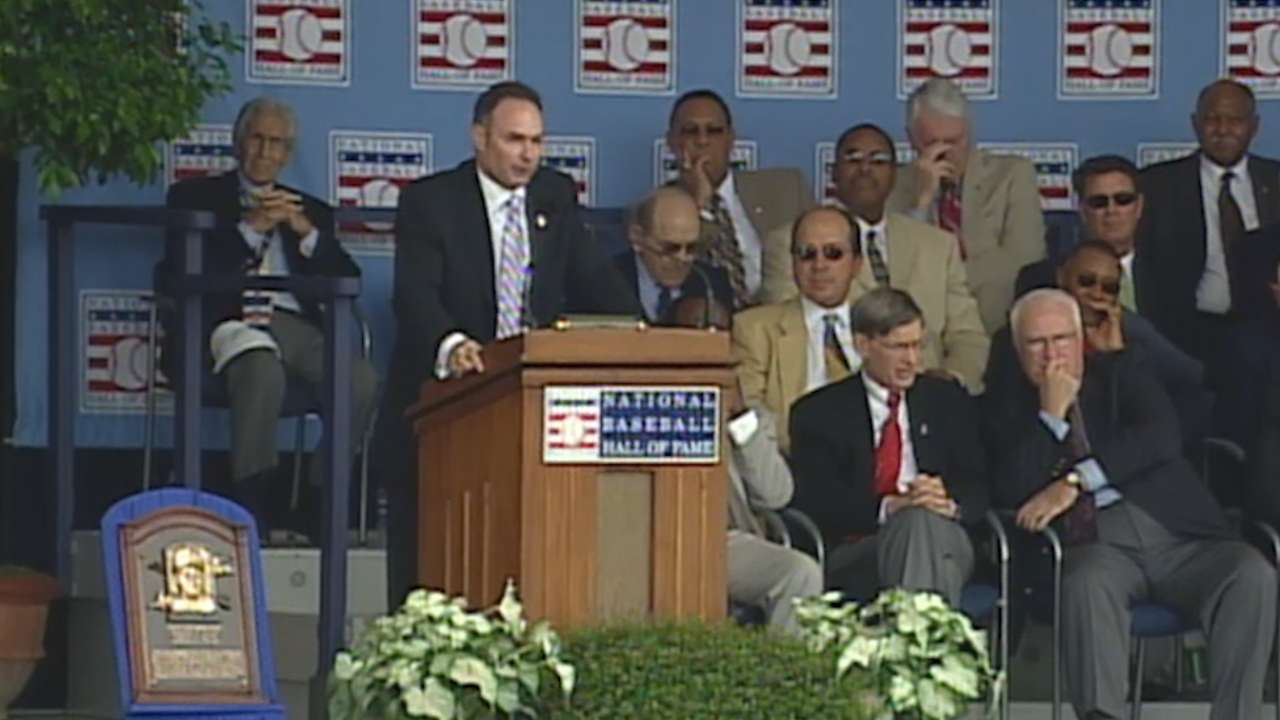 "All the guys I know that played baseball and were successful spent hours drilling and in practices, doing winter baseball, getting in the cages every day -- I did that for football, getting in the gym, and wrestling as well," Harris said.
"And curveballs ... I had a learning curve. My first one was my eighth-grade baseball year. I thought I was going to get hit by the ball, so I jumped out of the batter's box. They called it a strike, to my surprise."
Speaking of which, Harris politely laughed off a question about some of his offspeed moves against the vicious pass rushers in the NFL.
"I can't give you that information," Harris said. "That's like telling the opponent what the pitch is."
Overhearing the conversation was teammate Von Miller, who along with DeMarcus Ware has been tormenting quarterbacks all season for the Broncos.
"What's your curveball?" Miller asked playfully.
"He knows my curveball," Harris said.
"Grabbing my facemask?" Miller asked.
"Exactly," Harris said.
Well, Harris is keeping his strategy secret, but he doesn't hide his love for baseball. He has enjoyed following Mauer's career and appreciates the game at its highest level.
"I just love catching baseball games and watching playoff baseball," Harris said. "For me, because I didn't play baseball past my freshman year, it's just real easy to relax and watch baseball and be a fan. The mentality is similar."
Thomas Harding is a reporter for MLB.com. Follow him on Twitter @harding_at_mlb, listen to podcasts and like his Facebook page. This story was not subject to the approval of Major League Baseball or its clubs.