Beckham rooting for good friend Cam
Rays share their Super Bowl picks and plans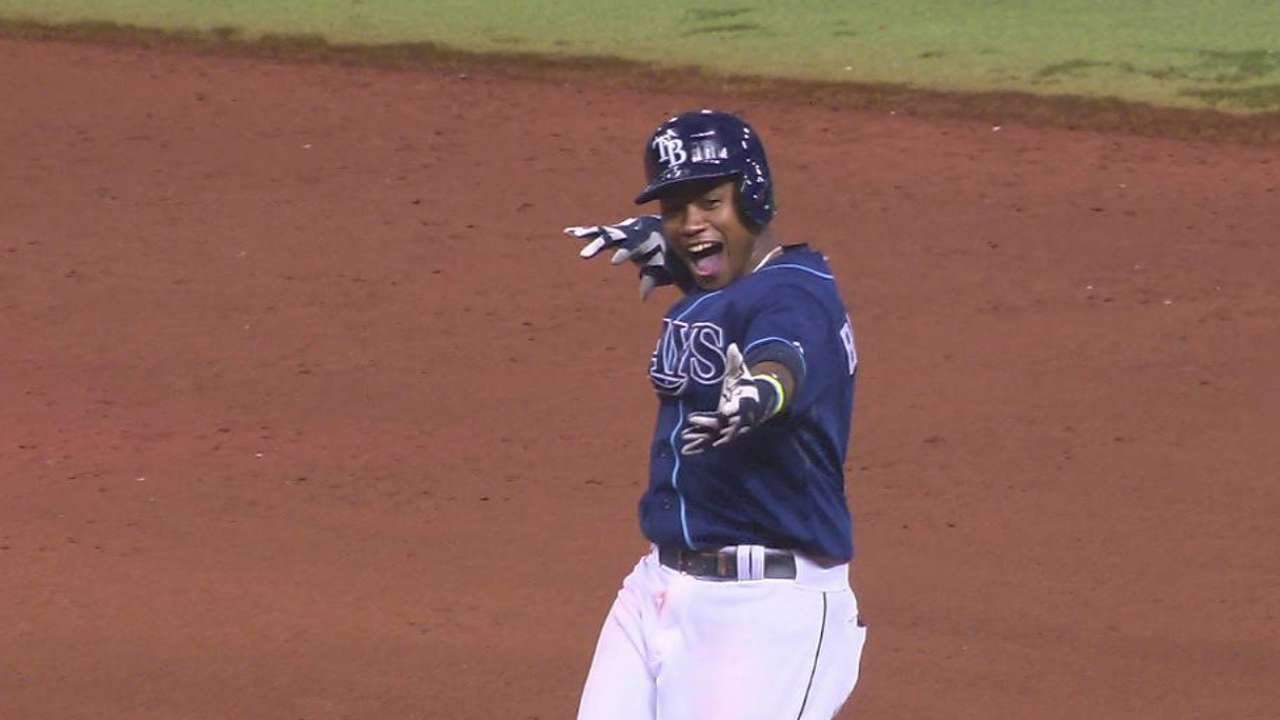 ST. PETERSBURG -- The Rays will be tuning in Sunday when the Carolina Panthers play the Denver Broncos in Super Bowl 50.
While some might not have an allegiance to either team, Tim Beckham does not fall into that category. The Rays infielder is solidly behind Carolina, as he noted that he would be "going with the Panthers, because Cam's my boy."
Beckham hails from Griffin, Ga., about 45 miles from Westlake High School in Atlanta, where Panthers quarterback Cam Newton went to high school.
"I told him to go get it, man," Beckham said. "Bring it home to Atlanta."
Beckham knows Newton from "working out and in high school."
"My little high school sweetheart and his high school sweetheart were best friends," Beckham said. "They were college roomates at Clark Atlanta University for four years. So we've spent a lot of times together.
"I've known him a long time. Back to before he was at the University of Florida. He's a great guy. Funny, too. There's never a dull moment with Cam. A lot of energy."
Beckham said he will be watching the game in Atlanta.
Meanwhile, here's what some Rays players and staff will be doing for Super Bowl Sunday, who they're pulling for and what team they believe will win.
Kevin Kiermaier, CF
"I have not made plans yet for Super Bowl. I know I'm not going to do anything crazy or fun. It's going to be very relaxed and a very low-key setting somewhere. I know that for a fact.
"I'm leaning towards Carolina right now, to be honest. I know Denver has that really tough defense, but Carolina's defense is really good, too. And I think Carolina's offense is just a lot more versatile. That's just my opinion. I think it's going to be a good game and I'm excited to watch it."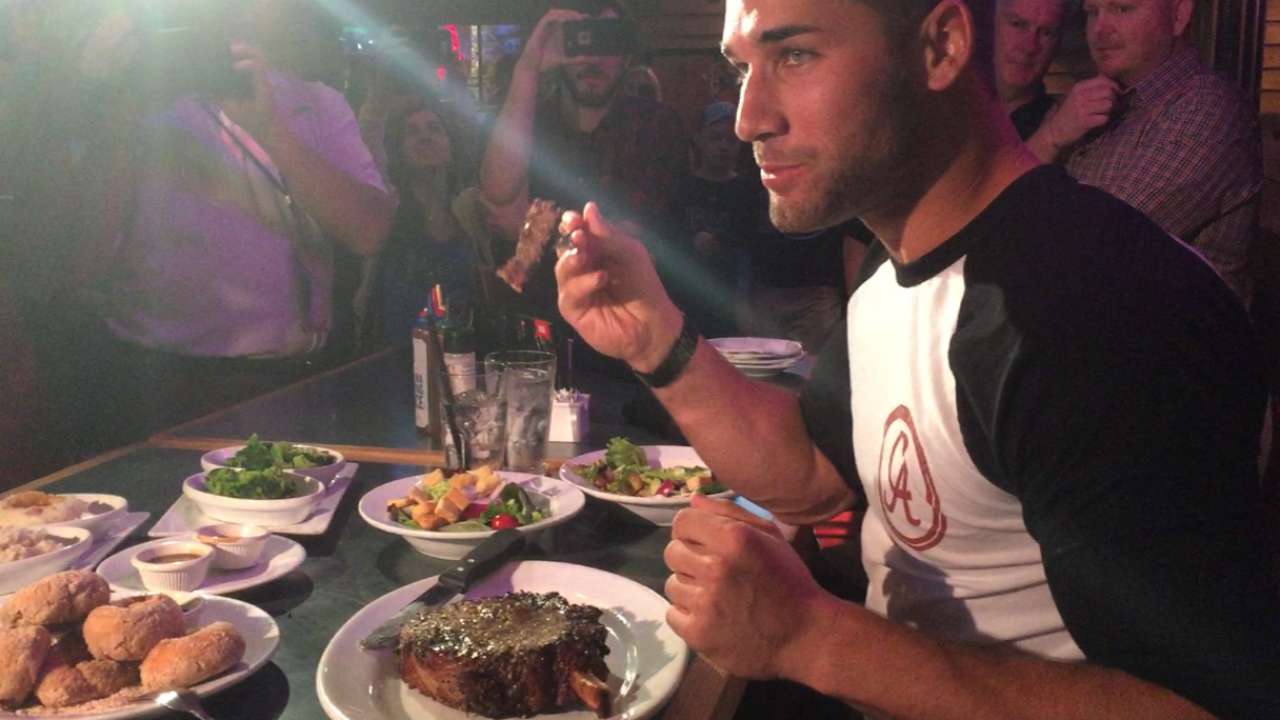 Evan Longoria, 3B
"[My wife] Jaime and I are actually going to a party at Kevin Jepsen's house here in Arizona. It's a retro jersey party. I'll be wearing a Raiders Bo Jackson throwback. I'd love to see Peyton [Manning] win and go out on top, but I really don't care either way. I think Cam is crazy talented and love his enthusiasm."
Note: While Longoria will be away in Arizona, his Tampa restaurant "Ducky's" will be showing the game and running beer and wings specials while the boss is away.
Brad Boxberger, RHP
"My wife, my daughter and I will be watching the game over at a friend's house who is having a Super Bowl party with a bunch of our friends. I'm picking Carolina to win, because I had Cam Newton on my fantasy team this year and he carried my team."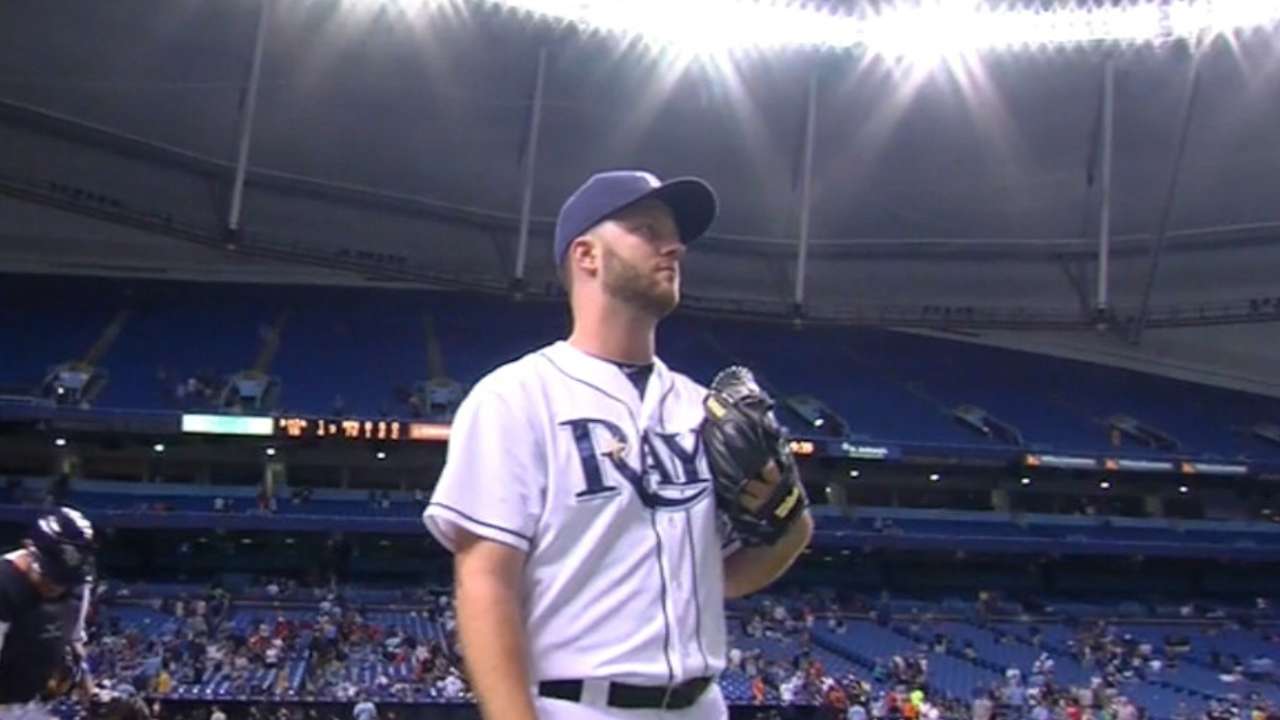 Curt Casali, C
"I'm watching from my place in Nashville with my mom and some friends. I'm picking the Panthers. Cam crushed in my fantasy league for me this year."
Brad Miller, SS
"I will be watching the Super Bowl on a plane coming back from New York City. My girlfriend booked our flights without realizing it was Super Bowl Sunday. So I hope there is a TV. I would have to pick the Panthers, but one of my good friends is the Broncos' third-string quarterback, Trevor Siemian. So I'm hoping he gets a ring. He went to Olympia High School with me and then Northwestern."
Matt Moore, LHP
"I'm pulling for the Broncos on Sunday, but I understand they have their hands full with Carolina."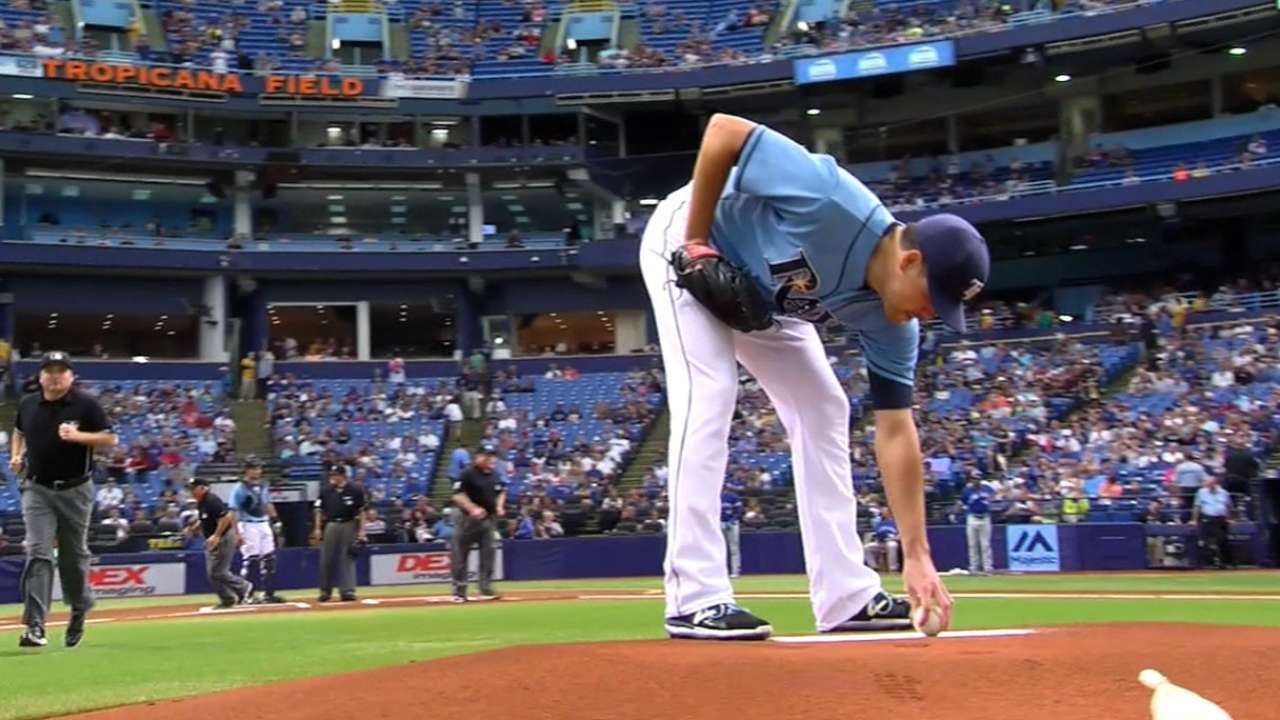 Mikie Mahtook, OF
"I'm going to be in New Orleans watching the Super Bowl with a bunch of my friends from here. My heart wants Peyton and the Broncos to win, but my head is telling me that Cam and the Panthers will."
Corey Dickerson, OF
"I'm going to watch it with my family in Meridian, Miss., because I leave for Tampa Monday. I want the Broncos to win because I've met Peyton and how down to earth and how hard he works. Hard not to admire Cam Newton's talent, though."
Steven Souza Jr., OF
"I will be watching the Super Bowl at my parents' house in Everett, Wash. with my wife and family. I think the Broncos are going to pull it off."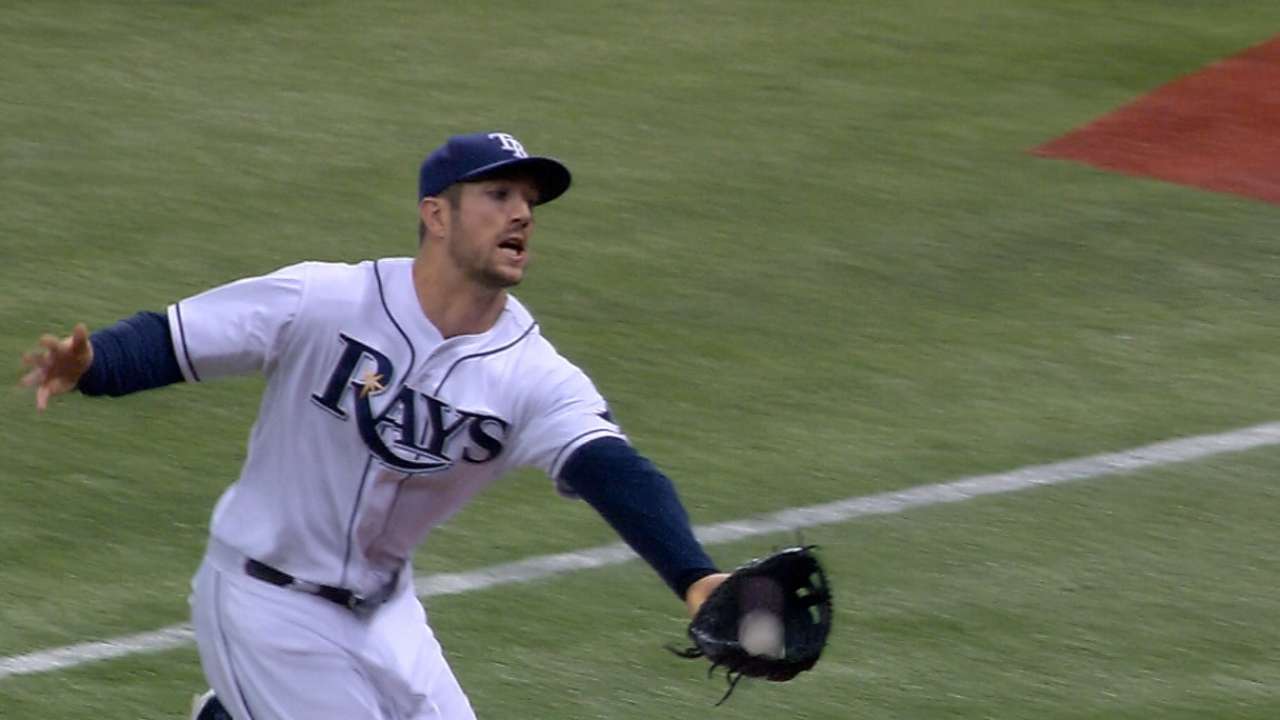 Jake Odorizzi, RHP
"We will be watching at our house in St. Petersburg after a busy day of running down to Port Charlotte Sunday to get the keys to our place for spring. So no plans really. I'm picking the Broncos."
Brandon Guyer, OF
"I think we'll be watching at Matt Moore's house with some of the guys. I'm picking the Panthers, because Cam can't be stopped. Defenses are very comparable, but Panthers have the edge on offense."
Alex Cobb, RHP
"I'm out in Arizona, and I'm going to watch at Kevin Jepsen's house. I've got Carolina, because Cam Newton dominated for me in fantasy."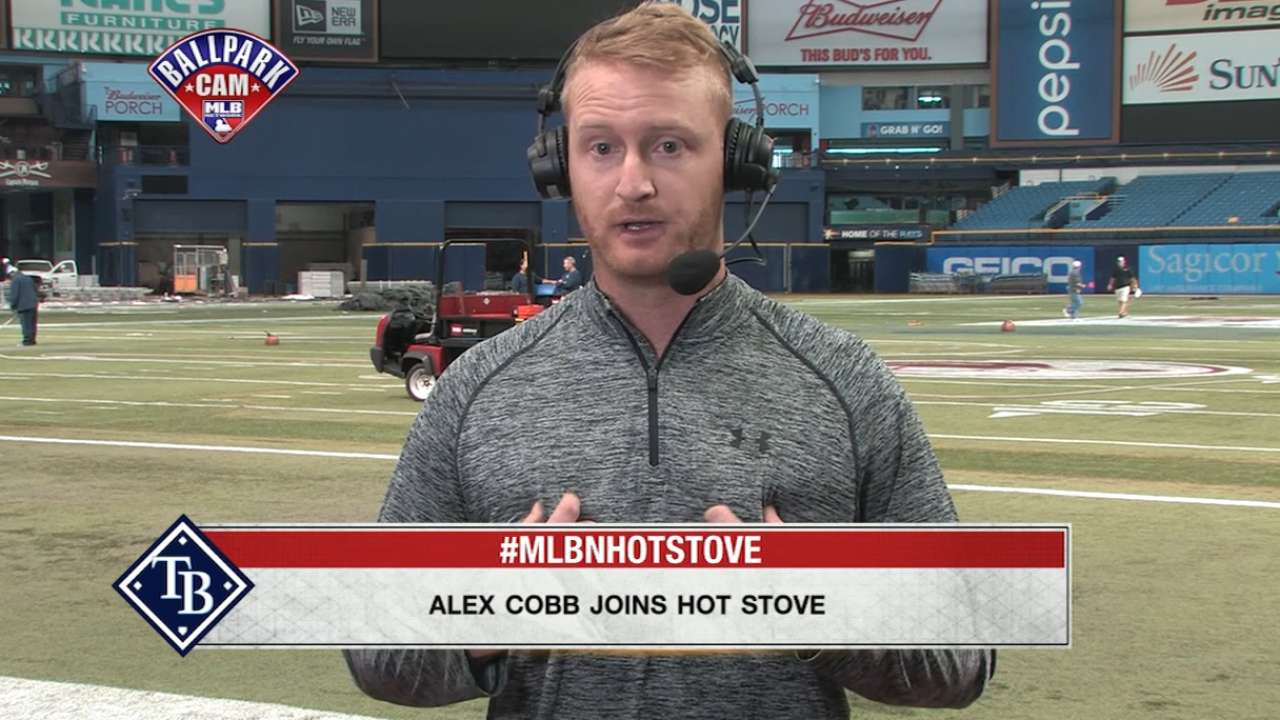 Tom Foley, bench coach
"I'm watching the game at home with the family. I'm rooting for the Broncos, but if you're asking me who do I think will win, I would say Carolina."
Derek Shelton, hitting coach
"Very chill. My house with my wife, Ali, my kids and my father-in-law, Ed Pucci. I'm going with Carolina, because Cam Newton is playing so well and looks like he is in total control of everything on the field."
Jim Hickey, pitching coach
"[I'll be] watching the Super Bowl in Clearwater with my mother, who is recovering from a stroke. We're going to one of her hangouts, The Brown Boxer. I'll take the Panthers because of Cam Newton."
Jamie Nelson, catching coach
"I'm watching at a friend's house. I like a good story, so I'll root for Peyton Manning because I'd like to see him ride out a winner while he's older, less of a physical presence, and people are still doubting him. I like the 'against the odds' stories. This is against my wife's wishes. She's an Auburn alumni and will definitely be rooting for Cam Newton. That makes us a house divided."
Stan Boroski, bullpen coach
"I am watching the Super Bowl at home. I have family from Ohio in town, so we are staying put. I like the Panthers to win. No real preference either way as my Steelers are not playing. Just hoping for an entertaining game."
Kevin Cash, manager
"I'm pulling for Denver. I want to see Peyton go out with a bang. I hope he wins and then just says, 'That's enough.' I think you can compare Peyton Manning and Brady, they're very similar to what Derek Jeter meant to MLB for all those years. The history among those two. Individually, Peyton will go down as one of the best quarterbacks of all time."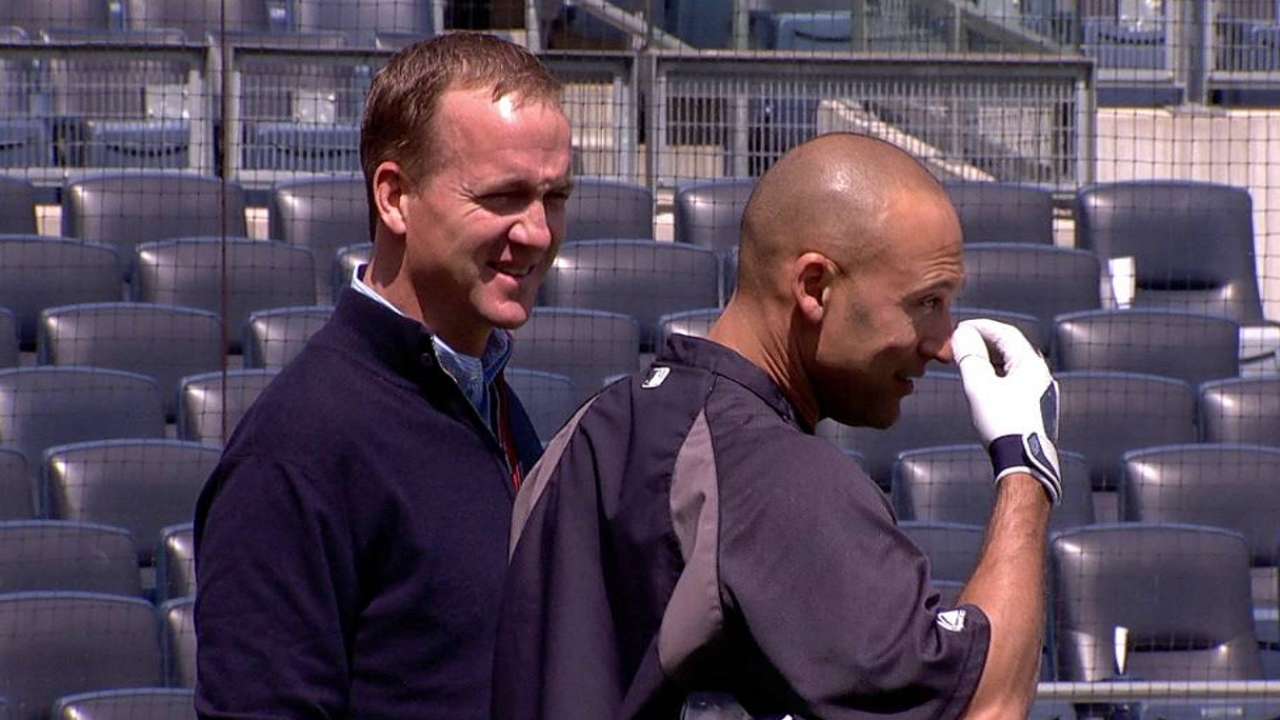 Matt Silverman, executive president of baseball operations
"Watching at home with my wife, Andrea, probably with a couple of friends. Carolina. Then baseball season begins."
Bill Chastain is a reporter for MLB.com. This story was not subject to the approval of Major League Baseball or its clubs.