Zaidi: LA not looking to trade Puig, Ethier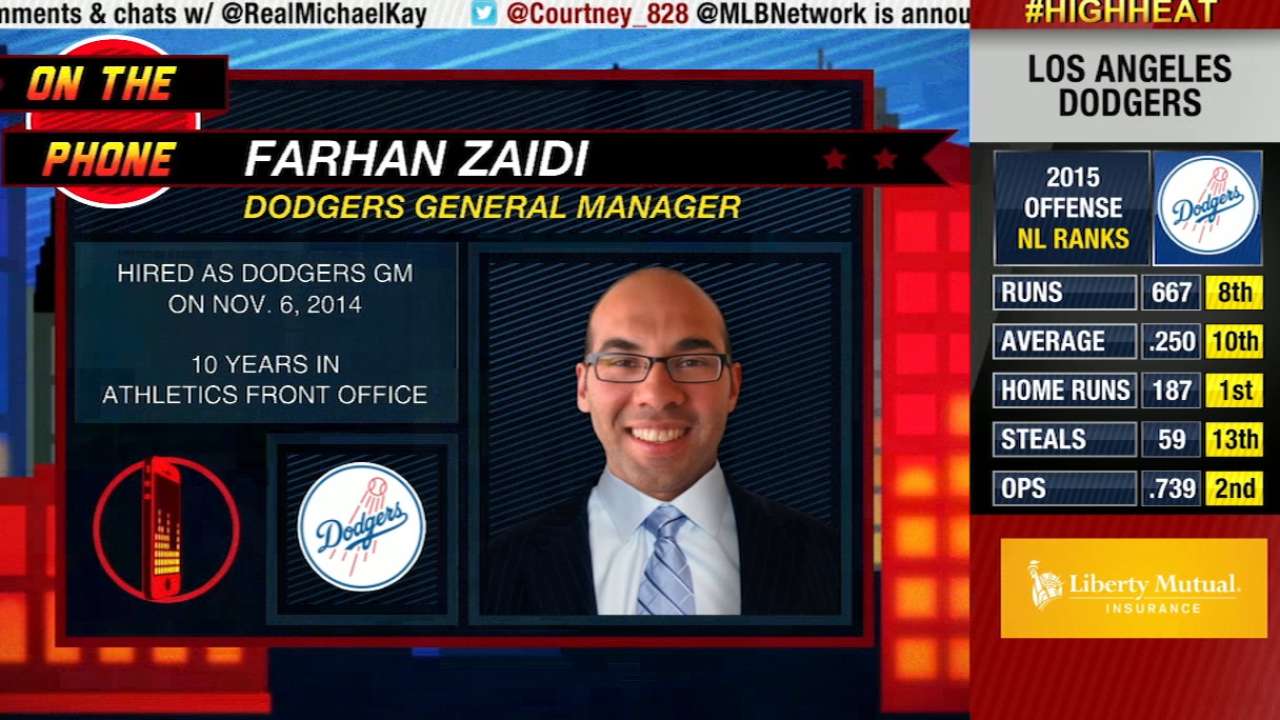 LOS ANGELES -- Dodgers general manager Farhan Zaidi indicated he's not looking to trade outfielders Yasiel Puig or Andre Ethier.
During an MLB Network interview on Thursday, Zaidi discussed Puig, who is coming off a disappointing, injury-marred season, and Ethier, who will qualify for 10-and-5 no-trade veto rights in April.
"It's our job to listen pretty much on any player," Zaidi said. "But right now, it's hard to imagine a scenario where we move on from Yasiel and we're a better team. We've had a lot of conversations, and to a man everyone knows that when he's going well he's an impact player and he takes this team to another level.
"Our focus the entire offseason is to get him in position to have as good a 2016 as he can, to get him in the right kind of physical state and the right mental state and establish a level of trust there with [new manager Dave] Roberts to bring out the best."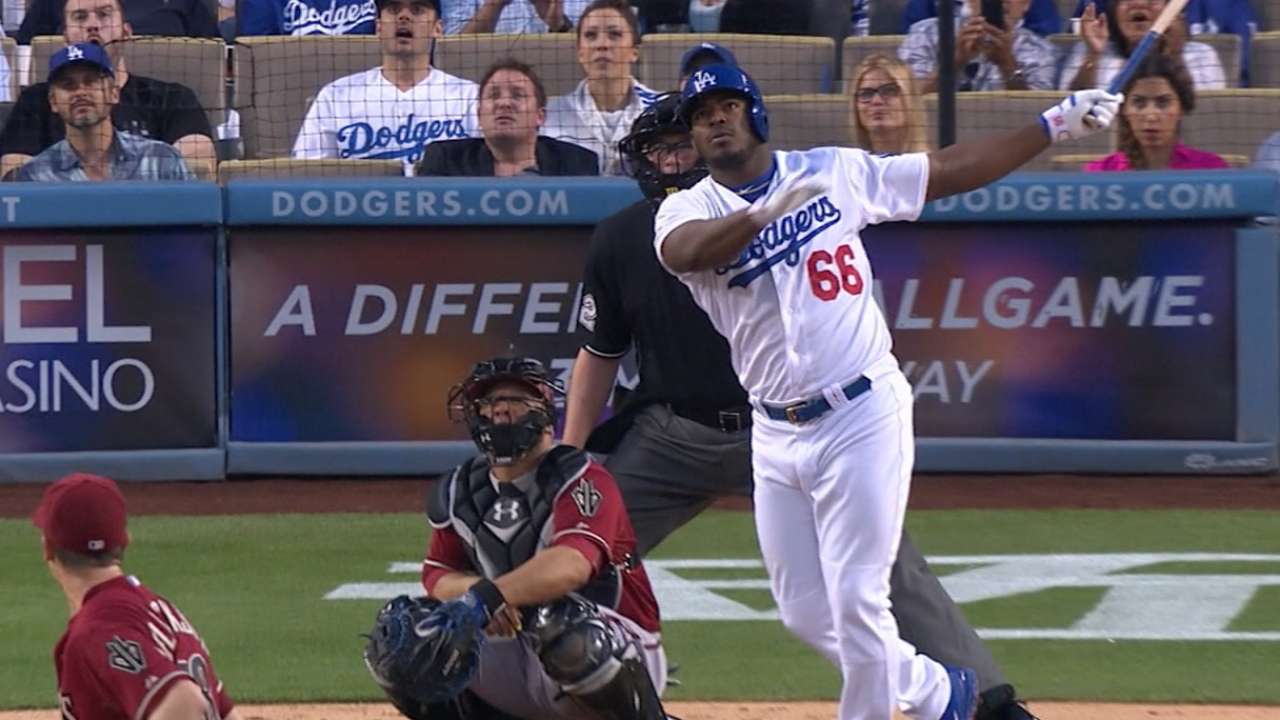 Ethier, meanwhile, has been linked to trade talks with the Chicago White Sox.
"Andre had a really good year for us last year," Zaidi said. "Right now, he's a really important part of our team. We have a lot of depth in our outfield. We certainly had been open to discussing different guys and different scenarios early in the offseason, but right now, nothing is going on. Andre is a really important part of our team, and we expect him to be here in 2016."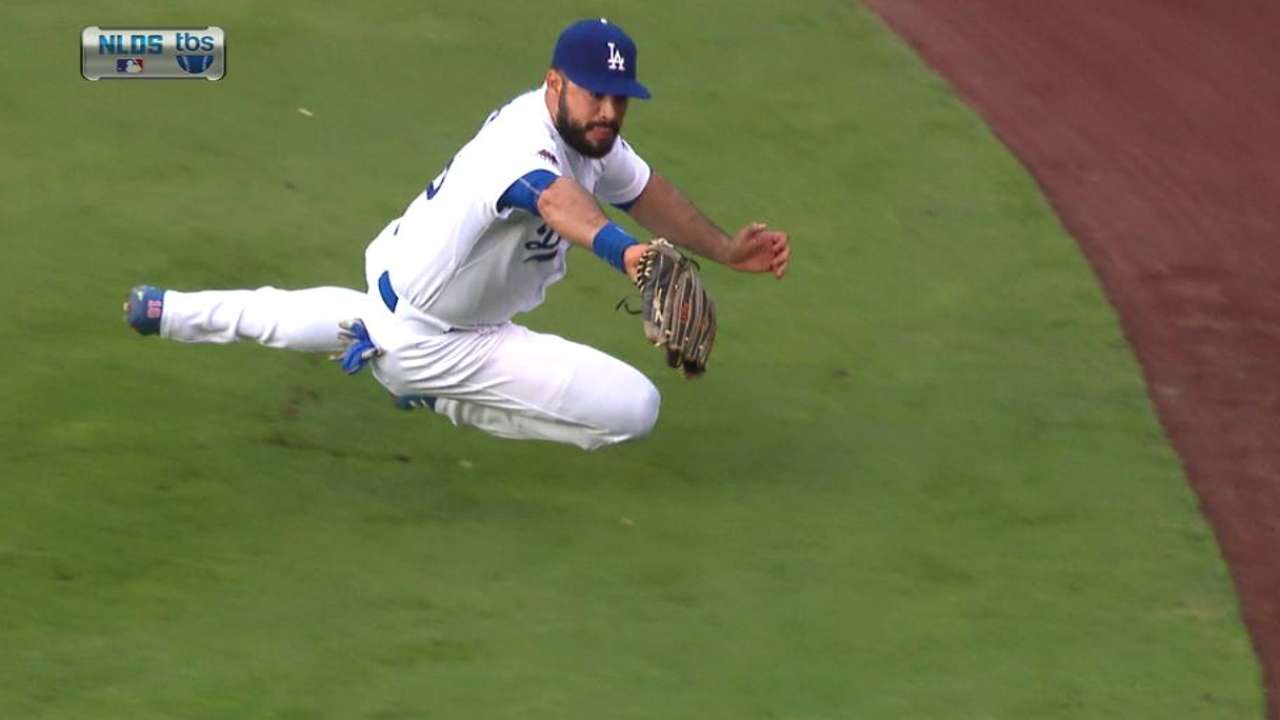 The Dodgers will open Spring Training with six outfielders on their Major League roster -- Puig, Ethier, Carl Crawford, Joc Pederson, Scott Van Slyke and Trayce Thompson. In addition, Kiké Hernandez and Alex Guerrero have played outfield. Three non-roster invitees are outfielders -- Corey Brown, Alex Hassan and Rico Noel.
Ken Gurnick is a reporter for MLB.com. This story was not subject to the approval of Major League Baseball or its clubs.