MLB.com Columnist
Barry M. Bloom
NL West race picks up with pitcher pickups
Division should be one of most competitive after moves by D-backs, Giants, Dodgers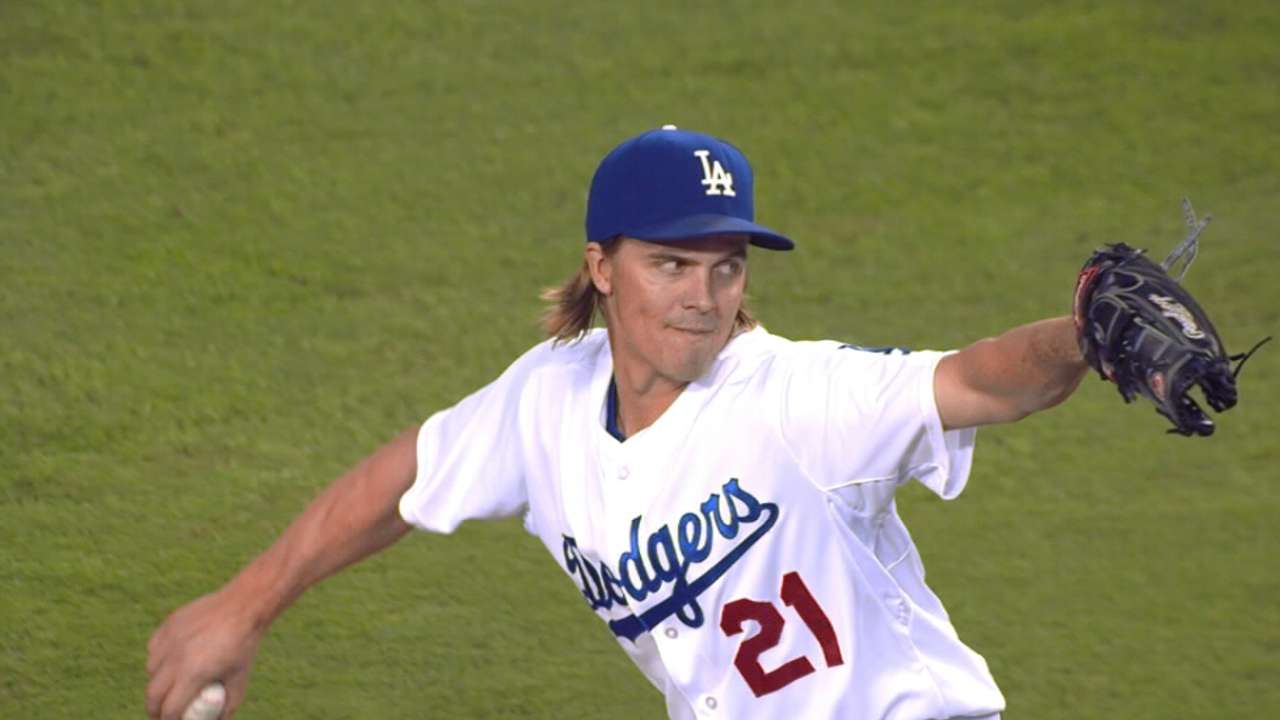 PHOENIX -- The great National League West pitching arms race began in earnest this past Dec. 4, when the D-backs shocked the baseball world by signing free agent Zack Greinke to a six-year, $206.5 million contract.
In one fell swoop, the D-backs whisked away one of the top right-handers from the Dodgers and deprived the Giants of adding Greinke as a cog behind the prolific Madison Bumgarner.
But it was only the first salvo.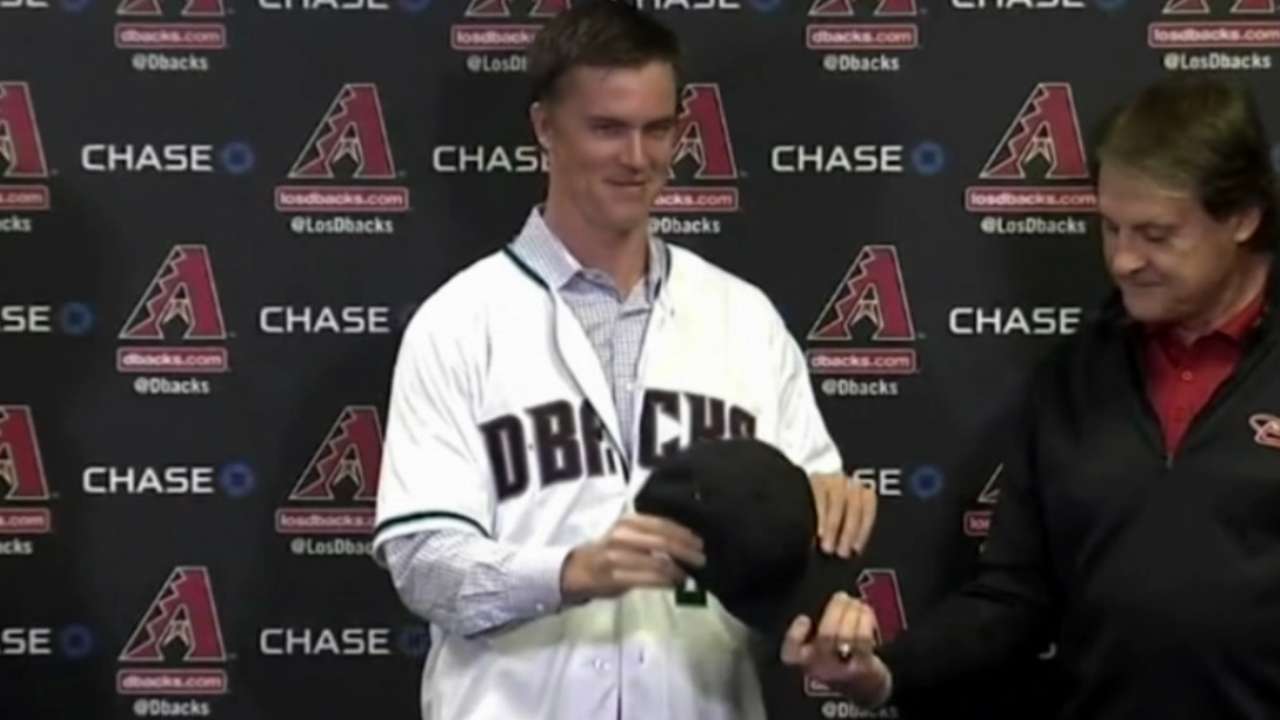 Before the ink was even dry on Greinke's contract, the D-backs made the deal with the Braves that netted Shelby Miller for the second slot in a rotation that finished 23rd in the Majors last season with a 4.37 ERA and 20th with 51 wins.
In short order, San Francisco countered by signing free-agent right-handers Jeff Samardzija and Johnny Cueto. Los Angeles, after some missteps, answered with Scott Kazmir and Japanese phenom Kenta Maeda.
By the time all the smoke cleared, about $500 million in mostly long-term contracts had been spent on these six pitchers, with the Dodgers offering another $100 million in incentives to the tender-elbowed Maeda over the course of his eight-year deal.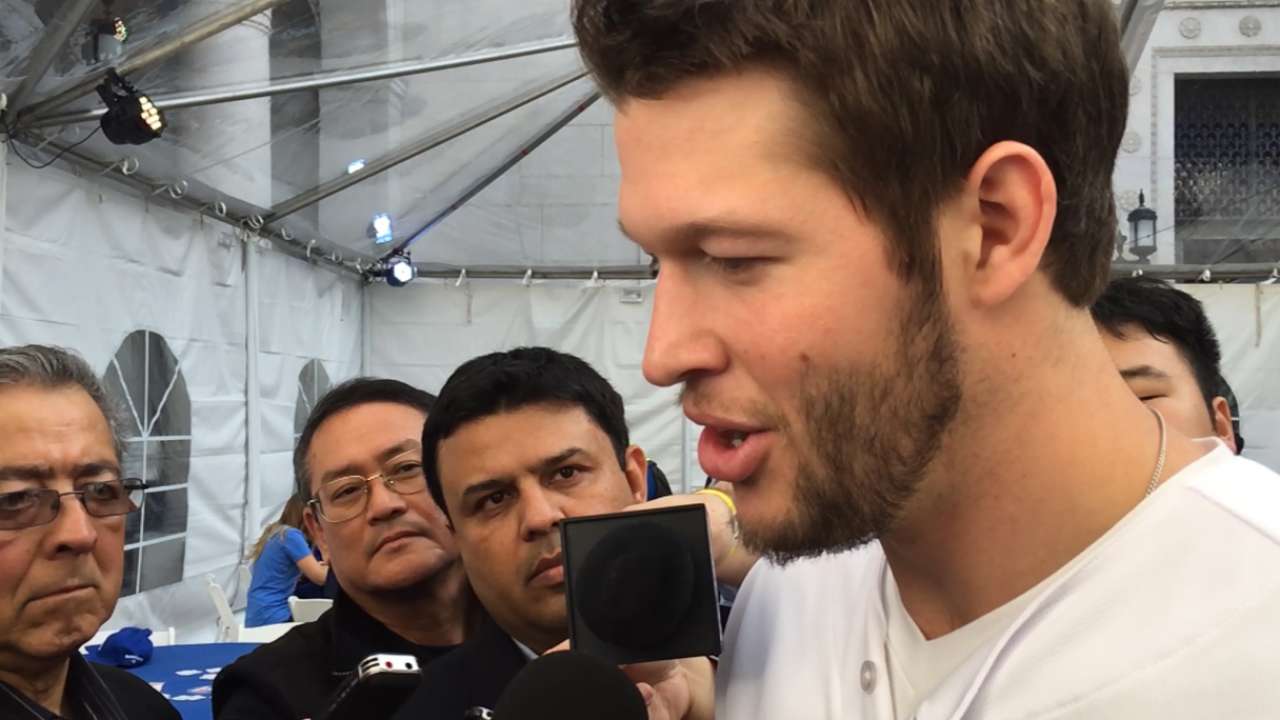 The winners in all of this are the fans of these three franchises.
"I think everybody should be extremely optimistic with the acquisition of all these new arms," said Hall of Fame left-hander Randy Johnson, now an advisor to D-backs president Derrick Hall. "That kind of bumps everyone down the rotation. It's a new year. Everybody starts with a clean slate."
No one can predict how it will all play out, but it makes the D-backs relevant again after four consecutive disappointing seasons.
The Giants have retooled their rotation in their quest to win a fourth World Series championship in the past seven seasons, heading into another even year. And the Dodgers certainly have enough talent to capture the division for the fourth season in a row and then go well beyond that.
"On paper, pitching is what's going to get you to the postseason," Johnson said. "But a lot of other things have to fall in place; hopefully health and people having really good years. It should be exciting for D-backs fans. Ownership has gone out and gotten some key players for this franchise now to solidify the rotation, and we'll just have to wait. Only time will tell."
Johnson combined with Curt Schilling in 2001 to win Arizona's only World Series championship. The two were co-MVPs as the D-backs defeated the Yankees in seven games. The Greinke-Miller combo is reminiscent of that duo, although the Johnson and Schilling acquisitions came about differently.
Johnson was signed as a free agent after Arizona's inaugural 1998 season, and Schilling was acquired in a trade with the Phillies on July 26, 2000.
Like the current D-backs, the dropoff in the rotation behind the big two in 2001 was precipitous. Schilling and Johnson combined to win 43 games, while the rest of the regular starters added just 14 victories.
With pitchers and catchers set to report on Feb. 19 at Salt River Fields, D-backs general manager Dave Stewart said this past weekend he is counting on Patrick Corbin, Rubby De La Rosa and Robbie Ray to fill out the rotation behind Greinke and Miller. That trio combined to win 25 games last season, with De La Rosa's 14 victories providing 56 percent of the success.
"Last year, we used 12 starting pitchers," Stewart said. "Hopefully this year we don't do that."
The problem for the Giants last year was that their once vaunted rotation fell apart. Bumgarner was 18-9 with a 2.93 ERA, but Jake Peavy, Matt Cain, Tim Lincecum and Tim Hudson missed sizable portions of the season because of injuries. Ryan Vogelsong was bounced back and forth between the bullpen and the rotation.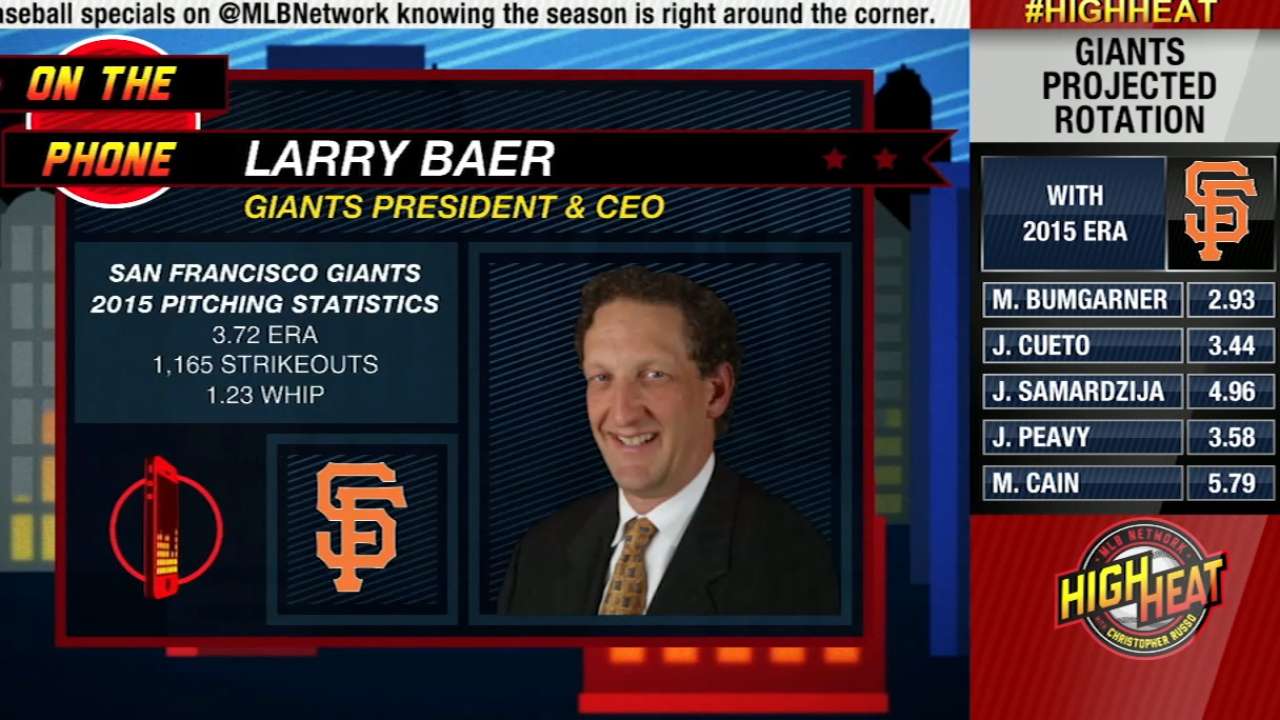 Lincecum, Vogelsong and Hudson are gone. As camp begins at Scottsdale Stadium, Cain is projected for the back of the rotation behind Bumgarner, Cueto, Samardzija and Peavy. Cain has missed the better part of the past two seasons because of right elbow and forearm injuries. Thus, San Francisco opted to spend $230 million to replace Lincecum and Hudson with Cueto and Samardzija.
"I like what the Giants have done. I give the nod to the Giants," said Trevor Hoffman, the all-time great closer who now oversees the pitchers throughout the Padres' system in his current role with that organization. "The way [manager] Bruce Bochy handles his rotation and now to have those three guys at the top is a pretty good coup."
For the Dodgers, the big issue is replacing Greinke's 19-3 record and Major League-leading 1.66 ERA last season, not to mention his 51 wins pitching behind Clayton Kershaw the past three seasons. The Dodgers will arrive at Camelback Ranch with plenty of arms, but with a rare lefty-dominated rotation.
Kershaw, Kazmir, Brett Anderson, Alex Wood and Hyun-Jin Ryu are southpaws, with Maeda projected as the only right-hander. Ryu missed the entire 2015 season after surgery to repair a torn labrum. Brandon McCarthy is still making his way back from Tommy John surgery.
It'll be interesting to watch rookie manager Dave Roberts line all this up behind Kershaw, who's had 53 wins the past three seasons, including 21 two years ago and 16 in 2015. This year, the Dodgers won't have the 1-2 punch of Kershaw and Greinke to anchor them.
"Any time you lose a guy like Greinke, it's very tough, especially when he goes in the division," Hoffman said. "It's almost an add-plus for Arizona."
It's an add-plus for everyone, watching a division this season that should be highly competitive.
Barry M. Bloom is a national reporter for MLB.com and writes an MLBlog, Boomskie on Baseball. Follow @boomskie on Twitter. This story was not subject to the approval of Major League Baseball or its clubs.