Bullpen power, fielder versatility key to Rox plan
GM Bridich appears on MLB.com Statcast Podcast to discuss moves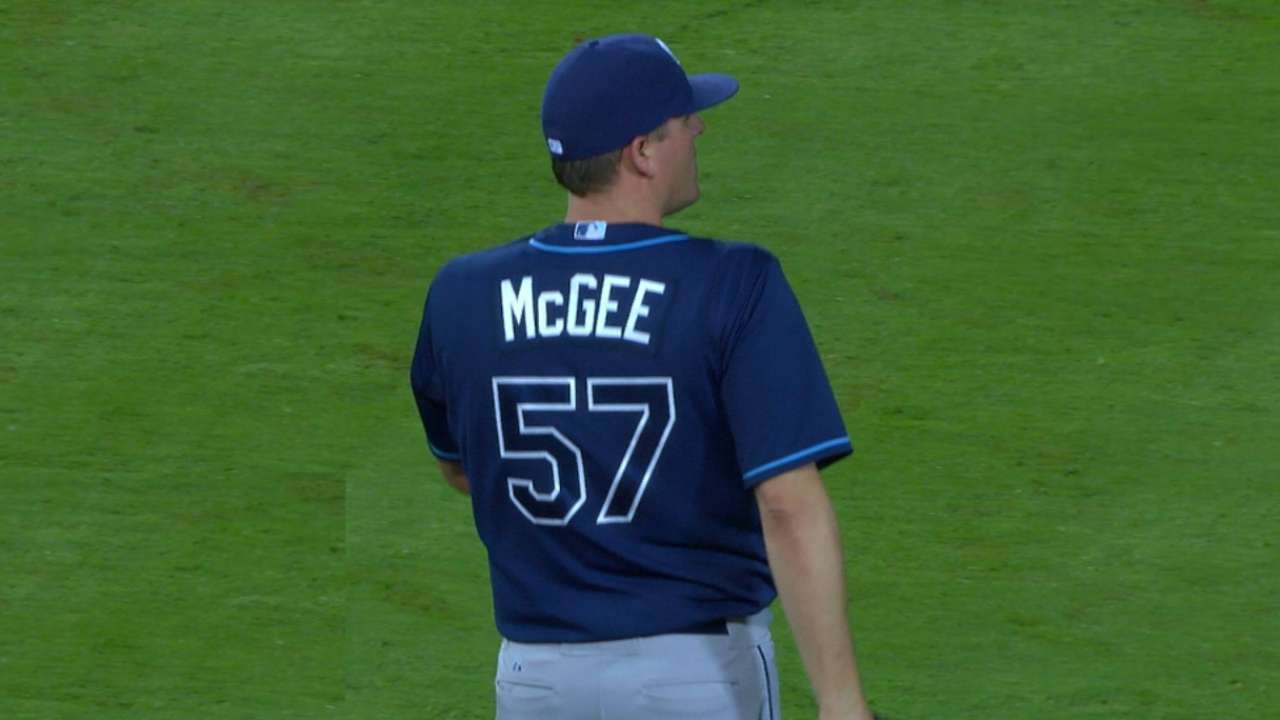 DENVER -- Bullpen power, with command, and versatility for position players are two keys to building a roster for the Rockies, general manager Jeff Bridich said during an appearance on the MLB.com Statcast™ Podcast that was posted on Thursday.
Righty Jason Motte and lefty Jake McGee, two of Colorado's key offseason additions, ranked first and second in the Majors in fastball usage (95.5 percent and 94 percent, respectively). Righty Chad Qualls, also acquired this winter, is a fastball-slider pitcher not known for offspeed pitches.
Bridich, appearing with hosts Mike Petriello and Matt Meyers, said bringing them in was by design. He stopped short of saying simply throwing a lot of heaters is the key.
Subscribe to the MLB.com Statcast™ Podcast
"It's not like there's any magic or mystique to a certain percentage," Bridich said of McGee. "It's just really having the ability to command that fastball. And it's a 'plus' [above-average] fastball, and he can put it where he wants to put it. It's good enough where at times if he makes a mistake, he can get away with it.
"Wherever you are, I believe that's a very valuable skill to have. The fact that McGee and Motte and some of the other guys have become proficient at that over their careers, that should bode well for them here. We need to develop that skill set in the rest of our pitchers."
Bridich, who became GM after the 2014 season but has been with the Rockies since 2005, said the biggest lesson in building a roster has been valuing multi-position players. This offseason, the team signed Gerardo Parra, who can play all three outfield spots, and Mark Reynolds, who came up as a third baseman but has become primarily a first baseman. He can also play the outfield.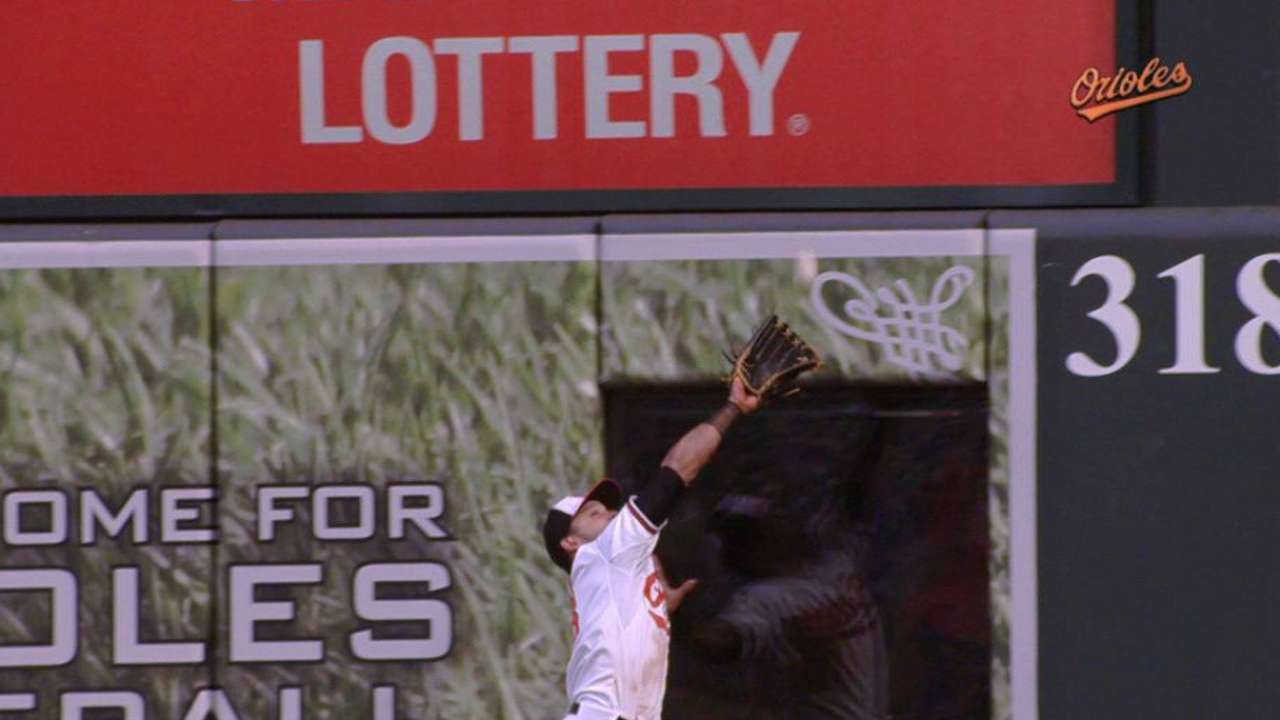 Late in Colorado's run to the 2009 postseason, the organization signed Jason Giambi, mainly for power in late-game situations. Giambi helped, grading out well in "clutch" hitting stats in 2010, the Rockies' last winning season. But Giambi, who was with Colorado through 2011, was limited defensively at first base and unable to play other positions, so his impact was restricted over the long haul. The issue is compounded because the Rockies often carry 13 pitchers during long homestands because of the toll those games take on the staff.
Under Bridich, Rockies free-agent signings have included Parra, Reynolds and, last year, Daniel Descalso. An attempt to add first base to former starting catcher Wilin Rosario's resume didn't pan out, but shortstop prospect Trevor Story has played second and third base. The team is also discussing having right fielder Carlos Gonzalez learn first base in a practice setting this spring.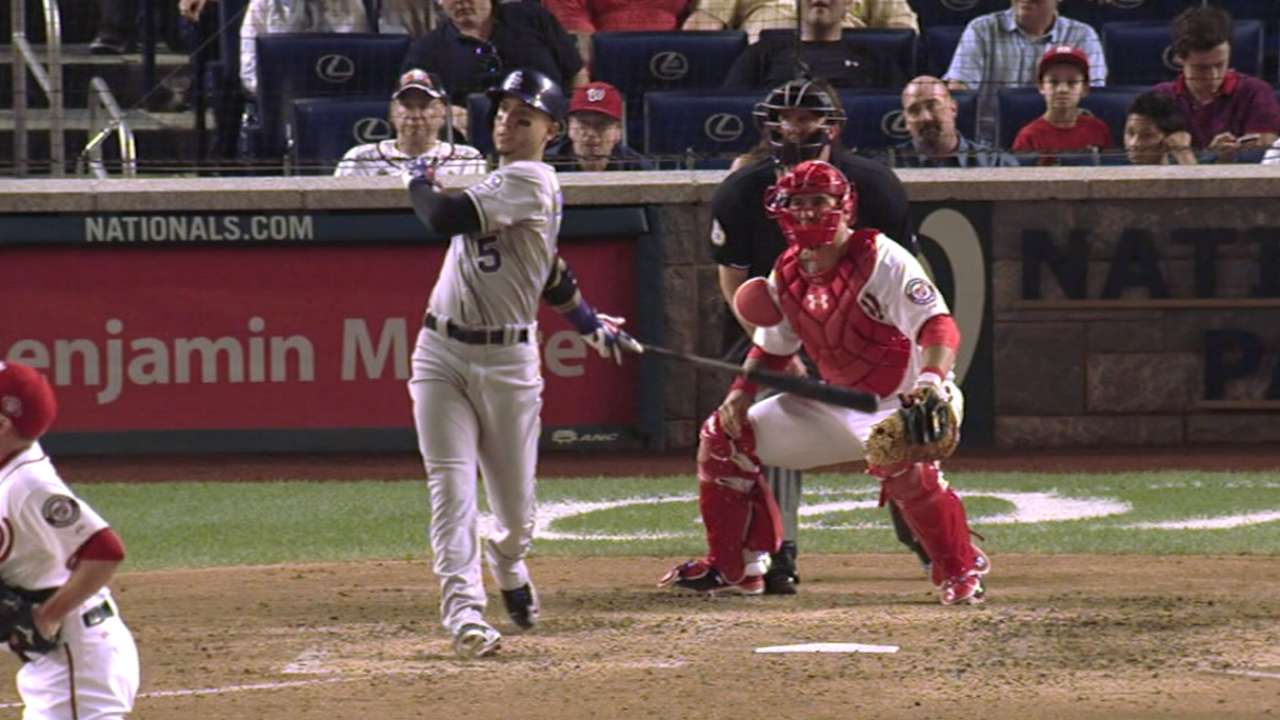 "There's times we're going to need an extra pitcher," Bridich said. "We're going to need 13 pitchers instead of 12, and that means that the balance of our roster needs to be athletic and flexible and give [manager] Walt [Weiss] and the boys the best chance to manage a game day-to-day that they can."
Bridich also discussed:
• The need to make sure the starters and bullpen work in a complementary fashion: "To put the lion's share of responsibility, in terms of managing innings, on one section of a staff versus another is unfair. There are peaks and valleys during the season that you always have. Sometimes the bullpen is rested and well lined up, sometimes it's not. I still think it's important that our starters come out and believe in themselves to get deep into games, and that's still how we're training them and part of our belief system."
• Understanding playing at altitude: "The more that players play here and understand that there are times that adjustments need to be made, [the better they will respond]. But they're not large adjustments. Time spent here is helpful. That's why it can be important, whether it's in Colorado Springs, or it had been, and now it's in Albuquerque. Time spent in Triple-A [high-altitude parks] can be insightful and helpful for players. Generally, it's overblown."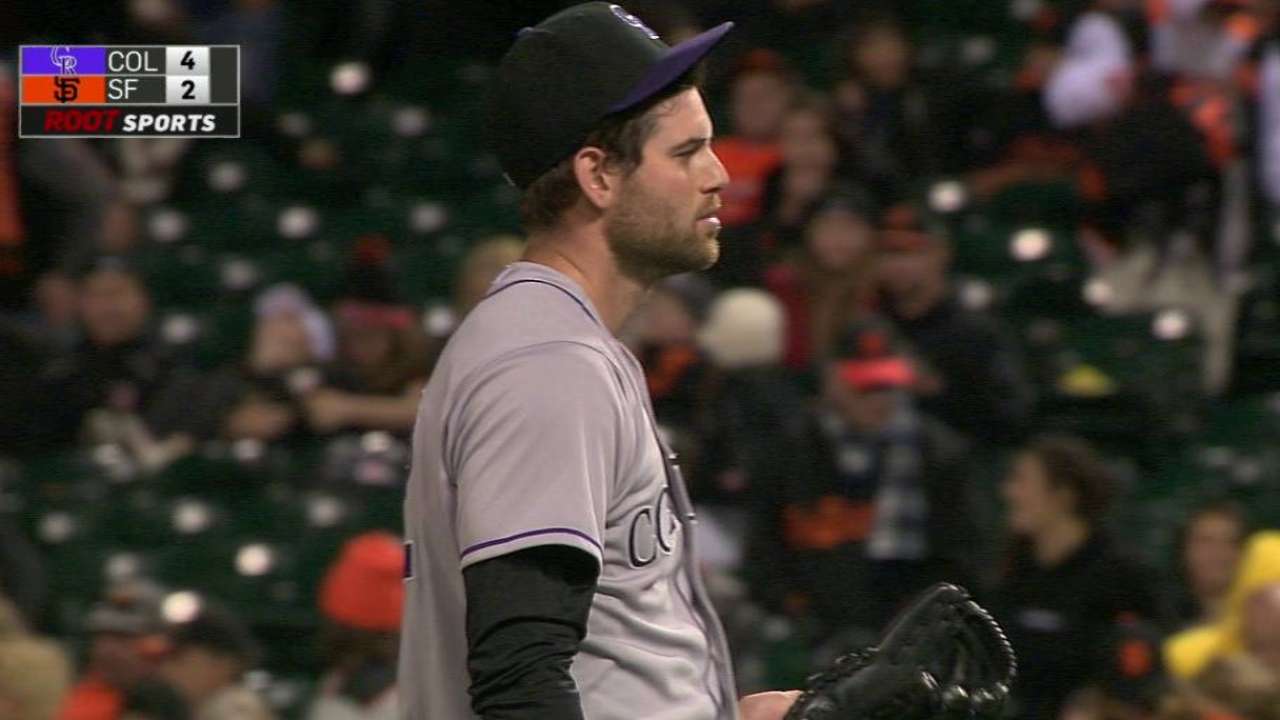 • The example reliever Adam Ottavino set by incorporating a fastball up in the zone with his slider and sinker: "Without trying to put words in his mouth, I think what Adam was starting to realize was he could make some adjustments, especially with the fastball. And the more places, the more fastball command you have and more confidence that you can put that fastball where you need to put it in order to get a hitter out or set a hitter up for another pitch or be less predictable, [the better your chances]. And yet, not lose any sort of production or any ability to get a hitter out. The greater your ability to do that, the more success you're going to have.
"That shows growth at the Major League level for Adam, and certainly that's a wonderful thing. You hope that the majority of your players, whether they're pitchers or position players, go through that."
Thomas Harding is a reporter for MLB.com. Follow him on Twitter @harding_at_mlb, listen to podcasts and like his Facebook page. This story was not subject to the approval of Major League Baseball or its clubs.