Wisler eager to learn from Glavine
Young righty, Hall of Famer to continue work on changeup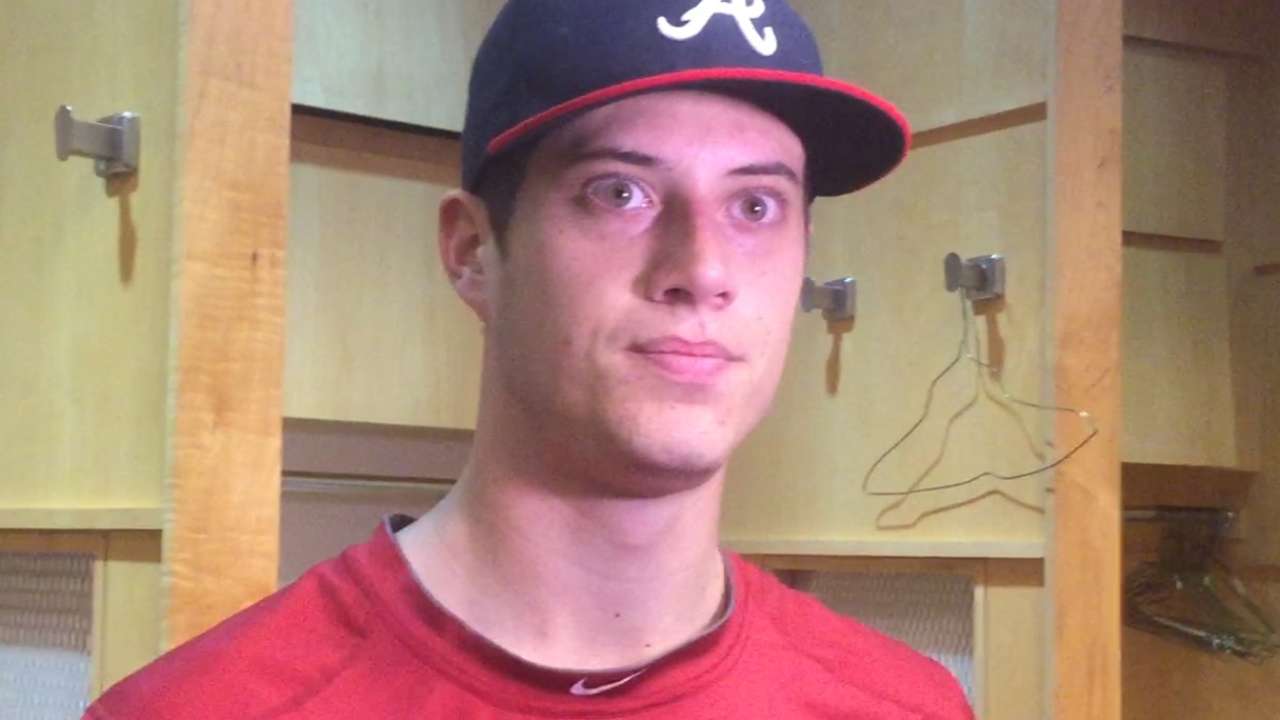 ATLANTA -- Braves right-hander Matt Wisler is looking forward to taking advantage of a couple opportunities to discuss his changeup with Tom Glavine, who supposedly knows a thing or two about the offspeed pitch .
"He had such a great pitch," Wisler said of Glavine's changeup. "It's great to have a guy like that to work with and talk to. I think he's really trying to help me. So far, it's been a good connection."
Glavine was serving as a Braves television broadcaster last summer when he mentioned that he would be willing to help Wisler with the changeup if the young pitcher approached him. Wisler's parents transferred this information to their son, who took advantage of the offer by calling Glavine a couple of months ago.
Glavine and Wisler discussed pitching when they first met for coffee back in November. They reconnected again recently, when the Hall of Fame southpaw watched the young right-hander work on the changeup while throwing off a mound in suburban Atlanta.
"[Glavine] just told me to throw it with confidence, even if it's obvious that you're throwing it in a certain situation," Wisler said. "He said if guys knew it was coming, he still knew that if he executed the pitch, they couldn't hit it. So I'm trying to get that mindset where if I throw a really good one, it doesn't matter whether they are sitting on the pitch."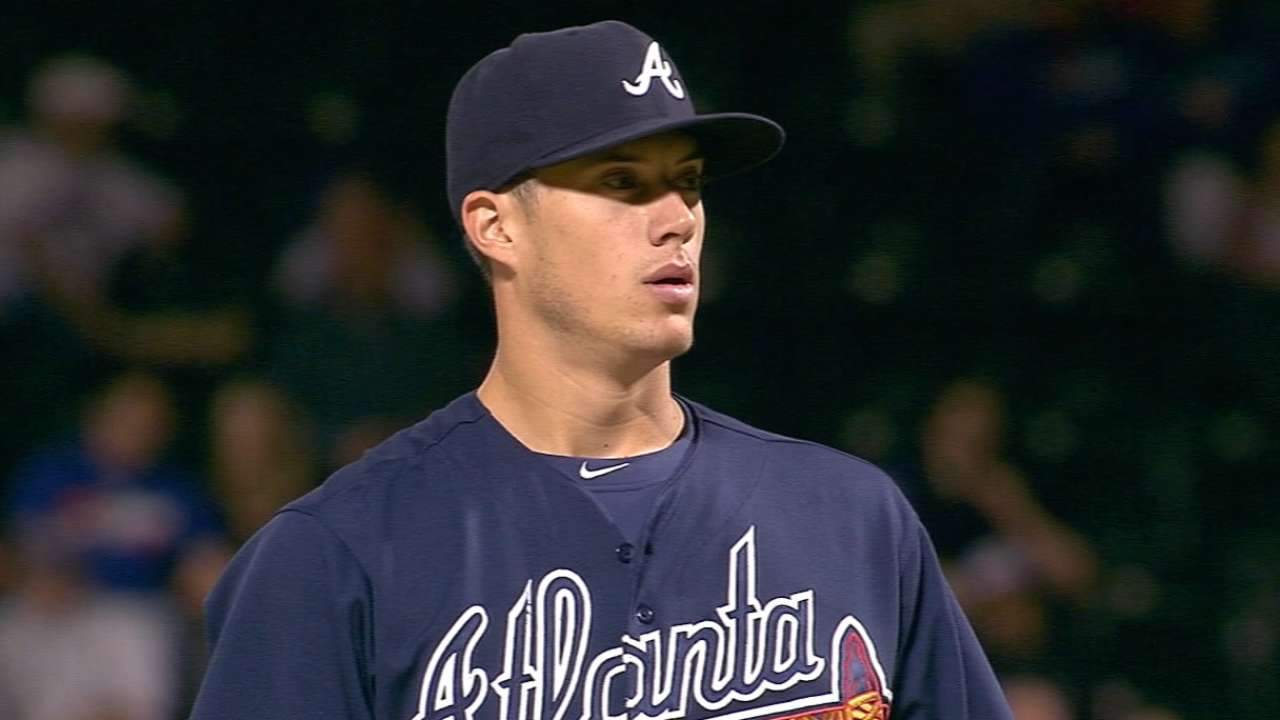 While confidence is certainly a valuable asset in the pitching world, so too is consistent command -- which was one of Glavine's strengths as he routinely painted his changeup down and away from the danger zone.
"It's just going to be an everyday process trying to get a feel for it," Wisler said. "One of the main things we've talked about is getting down through [the pitch]."
Wisler posted a 4.79 ERA in his first 19 career starts last year, and he primarily complemented his fastball with a slider. Per FanGraphs, 9.5 percent of his pitches were changeups. Wisler used the pitch more frequently during his first three starts and then shied away from for the rest of the season, excluding an Aug. 29 outing against a left-handed heavy Yankees lineup.
Though the slider should remain Wisler's top secondary pitch, the cerebral Braves hurler understands the value of enhancing yet another of his weapons. Thus as he prepares for what could be his first full season in Atlanta's rotation, he will come to Spring Training intent on further developing the changeup.
"[Pitching coach Roger McDowell] told me last year that I was kind of sweeping with the changeup," Wisler said. "So it would just run off the plate. It would never be a pitch that was in the zone. Hitters could just sit on it the whole time. So now I'm just focusing on trying to keep it down in the zone by trying to get a feel of getting out in front of the pitch during my delivery."
Mark Bowman is a reporter for MLB.com. This story was not subject to the approval of Major League Baseball or its clubs.