Inbox: Will Pirates add another lefty reliever?
Beat reporter Adam Berry answers questions from fans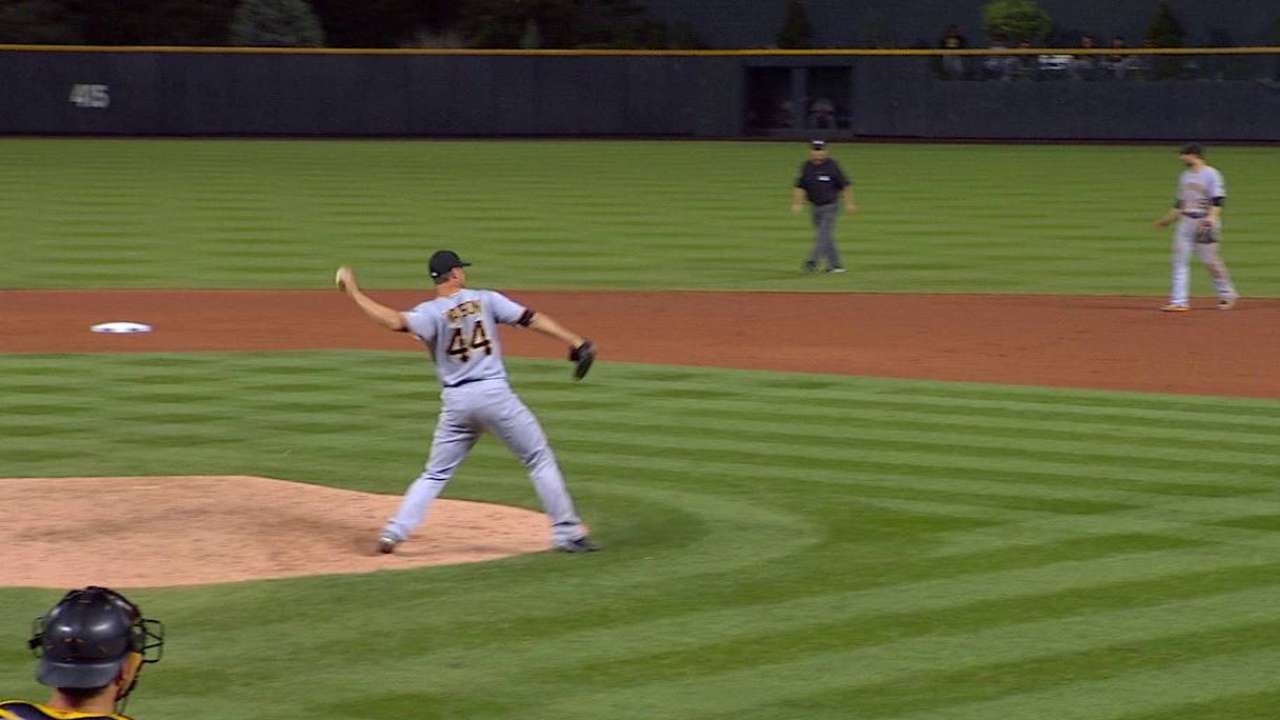 Are the Pirates going to sign any more left-handed relievers to accompany Tony Watson in the bullpen?
-- Daniel H., Indianapolis, Ind.
General manager Neal Huntington has said Pittsburgh would like to add another left-hander to replace Antonio Bastardo, but it's not going to sign one simply for the sake of doing so.
If the Pirates can't reach a deal or find a suitable trade, it won't be as if they're hurting for bullpen arms heading into Spring Training. At this point, their bullpen will include Arquimedes Caminero, Neftali Feliz, Jared Hughes, Mark Melancon, Juan Nicasio and Watson, along with another pitcher from a group that includes John Holdzkom, Guido Knudson, Jorge Rondon and Rob Scahill, among others. They have a ton of options.
• Submit a question to the Pirates Inbox
The Pirates typically don't use their relievers as specialists, so any left-handed addition would have to get out both righty and lefty hitters. Bastardo, now with the Mets, was nearly untouchable against lefties (.138 batting average) and excellent against righties (.210), posting a 2.98 ERA over 66 appearances in 2015.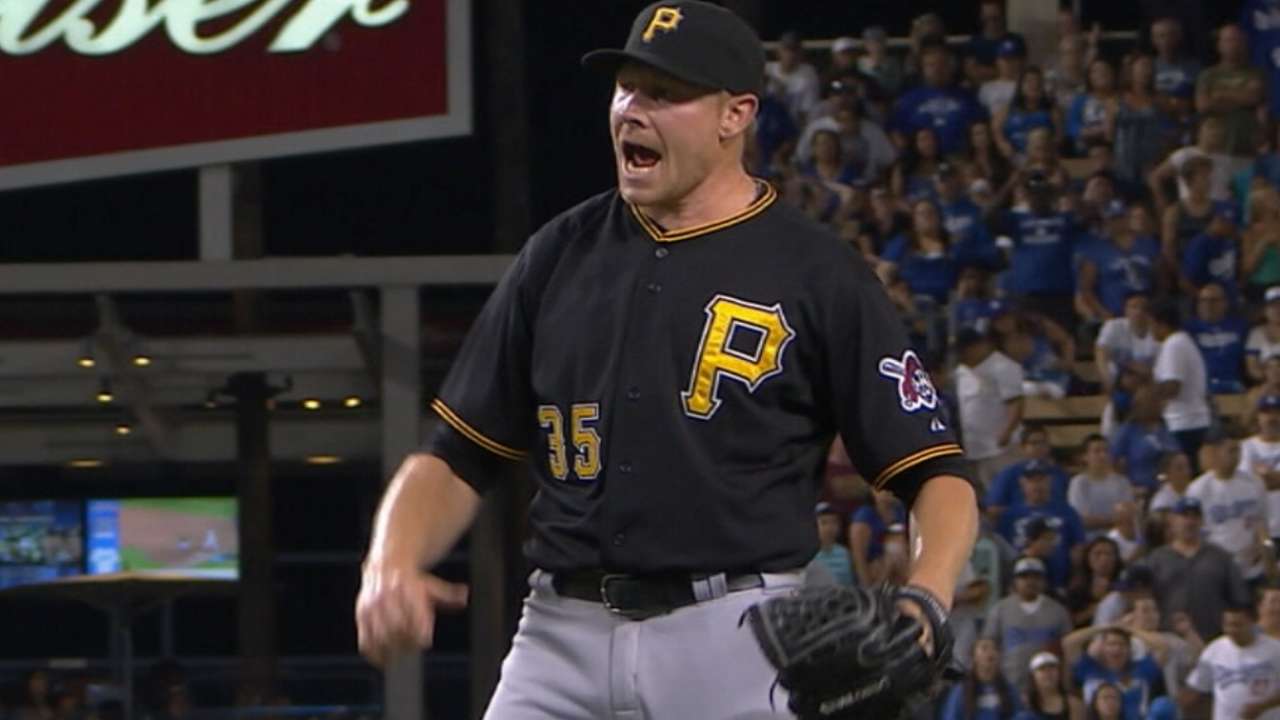 Right now, the Pirates' lefty options include Kyle Lobstein and non-roster invitees Jim Fuller, Kelvin Marte and Robert Zarate. Lobstein is the only one of them with Major League experience, and he's more likely to serve as Triple-A rotation depth.
Fortunately, there are still a number of left-handed free agents still available. Among the names to keep an eye on: Craig Breslow, Neal Cotts, Sean Marshall, Franklin Morales and Matt Thornton.
I understand that this is not happening this year, but just say it was. If the National League got the designated hitter, what would the Pirates' lineup look like? What would be the batting order and positions?
-- Tom B., Pittsburgh
Assuming we're using players currently in the Pirates' system -- or is there still time to bring back Pedro Alvarez? -- I suspect you'd see several players rotate into the DH spot. Most of the at-bats likely would go to John Jaso and Michael Morse, leaving Jason Rogers at first base or expediting Josh Bell's arrival into this hypothetical world.
Elsewhere, the Pirates could use the DH to keep Francisco Cervelli's bat in the lineup on his days off or give Andrew McCutchen some time off his feet. In the future, it would give the club more at-bats for some of the outfielders coming through its system.
As for that theoretical, American League-style lineup, here's my best guess: RF Gregory Polanco, LF Starling Marte, CF McCutchen, 3B Jung Ho Kang, DH Jaso/Morse, C Cervelli, 1B Rogers, 2B Josh Harrison, SS Jordy Mercer.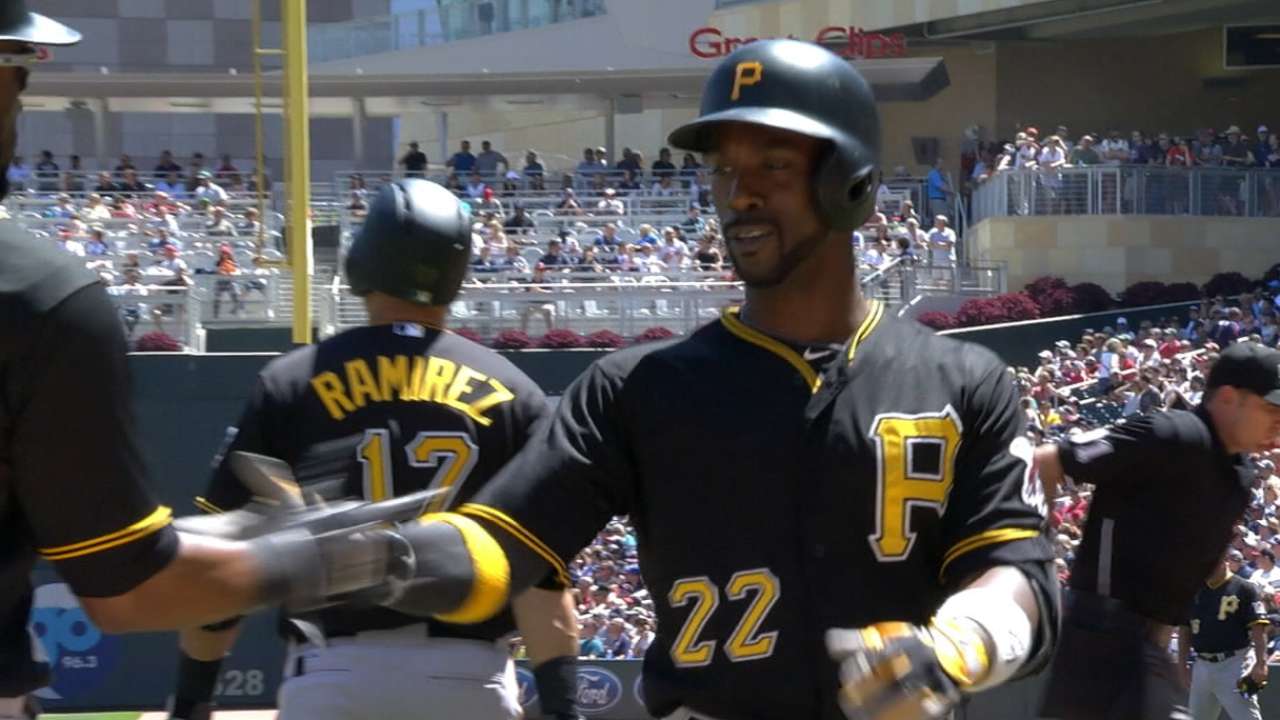 I'm sure you've been asked this, but I may have missed it: Any chance of obtaining a proven HR/RBI player to hit behind Cutch?
-- Bill F., Dryden, N.Y.
If you want to read about McCutchen and Huntington discussing the cleanup spot, here's a story about this topic from last month. The answer remains the same: Don't count on it.
At this point, it appears the job will go to Marte or Kang, though it will be interesting to see where Clint Hurdle chooses to bat Jaso.
What's up with Holdzkom? I thought he had potential, but haven't heard any reports on him.
-- Jim H., Aliquippa, Pa.
Expect to hear more about Holdzkom in a few weeks. He spent the entire offseason at Pirate City in Florida working his way back to full health after shoulder injuries interrupted his 2015 season. It will be interesting to see how he's throwing the ball in Spring Training, because he still could be a weapon out of the bullpen.
Adam Berry is a reporter for MLB.com. Follow him on Twitter at @adamdberry. This story was not subject to the approval of Major League Baseball or its clubs.