MLB.com Columnist
Fred Zinkie
Fantasy roundup: 4 moves to evaluate
With Spring Training less than two weeks away, it is time for fantasy owners to begin serious preparations for the upcoming campaign. In recent days, a pair or trades and two signings created cause for careful analysis.
1. Rays, Rockies complete major swap
Even though he spent a considerable amount of time on the disabled list, Corey Dickerson showed in 65 games last season that he could continue the impressive production from his breakout year in 2014. But because he has posted a lifetime 1.085 OPS at offense-inducing Coors Field and a .695 mark on the road, the lefty slugger's status as a mixed-league difference-maker is now in question. Between the home-park change, lingering injury concerns and platoon possibilities (Dickerson owns a lifetime .677 OPS vs. lefties), he could slide to the middle rounds of some mixed-league drafts. With the addition of Dickerson, the Rays have created a logjam in the outfield. Kevin Kiermaier will play center field on most days, and Dickerson will face all righties at the very least. That leaves one opening for either Desmond Jennings or Steven Souza Jr. Because he has less of a track record, Souza could be relegated to a high-volume reserve role.
Back in Colorado, Jake McGee has an excellent chance to become the team's Opening Day closer. Across the past two seasons, the southpaw has dominated opposing batters to the tune of a 2.07 ERA, a 0.91 WHIP and an 11.4 K/9 rate. While pitching at Coors Field will present a formidable challenge, McGee has produced a minuscule 0.4 HR/9 rate over the past two years. If McGee secures the ninth-inning gig, relievers Jason Motte and Chad Qualls will become waiver-wire fodder in all mixed formats. Dickerson's departure creates an opening for recently signed outfielder Gerardo Parra to have a starting spot. While Parra lacks difference-making power or speed, his ability to be a five-category producer will ensure a spot on all mixed-league rosters.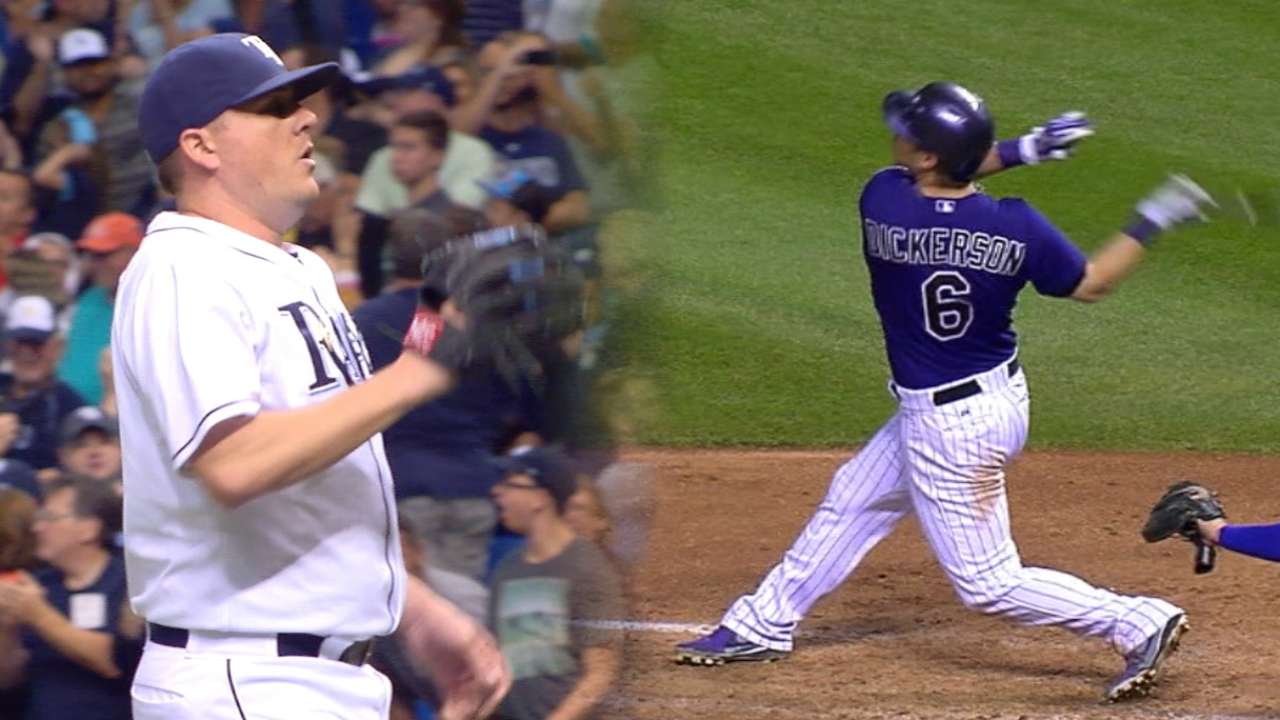 2. Segura sent to Arizona in five-player trade
This trade creates infield instability for both teams. In Milwaukee, Aaron Hill will likely become the club's third baseman and Jonathan Villar will keep the shortstop spot warm until skilled prospect Orlando Arcia is ready to make his big league debut. Ranked as Milwaukee's top prospect in 2015 via MLB Pipeline, Arcia could impact mixed leagues with his plate skills and speed by the middle of the season. In the meantime, both Hill and Villar can help National League-only squads. In Arizona, the club will have to decide whether to use the speedy Jean Segura or the slick-fielding Nick Ahmed at the shortstop position. The D-backs could also ask Segura to adjust to second base, which would push Chris Owings (.227 average in 2015) to a reserve role. Because of the uncertainty, Segura is a risky option for mixed-league squads.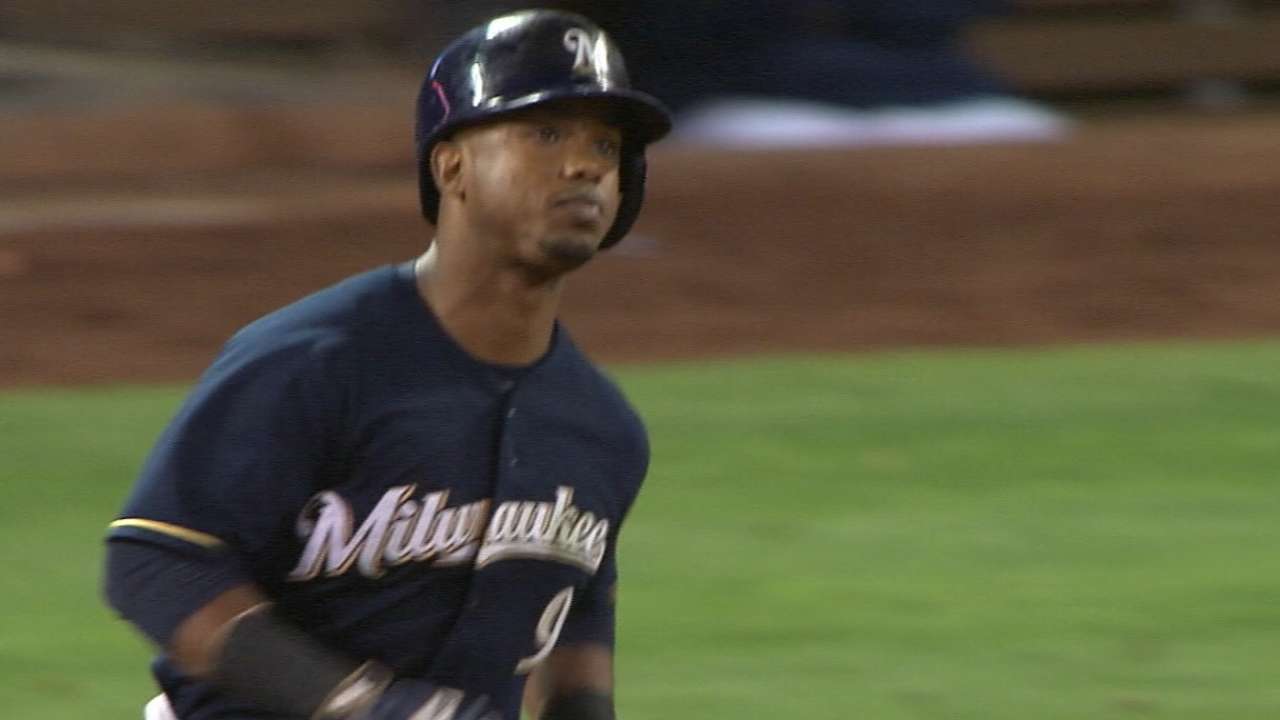 On the mound, the picture is clearer. For the Brewers, Chase Anderson will give the team a reliable starter in an unsettled rotation. The right-hander is unlikely to dent mixed-league lineups, but he can help NL-only owners. For the D-backs, Anderson's departure should ensure Robbie Ray a spot in the Opening Day rotation. Ray made strides last season by posting a 3.52 ERA and an 8.4 K/9 rate, and additional improvements could make him a mixed-league contributor.
3. Dodgers keep Kendrick
A career .293 hitter who has met or exceeded that mark in each of the past three seasons, Howie Kendrick has remained a mixed-league lineup member despite posting pedestrian homer and stolen-base totals. To stay active in standard formats next season, the native Floridian will need to occupy a premium lineup spot. If he bats among the top four spots in the order -- which occurred in almost of his appearances last season -- Kendrick can collect enough runs and RBIs to make an impact.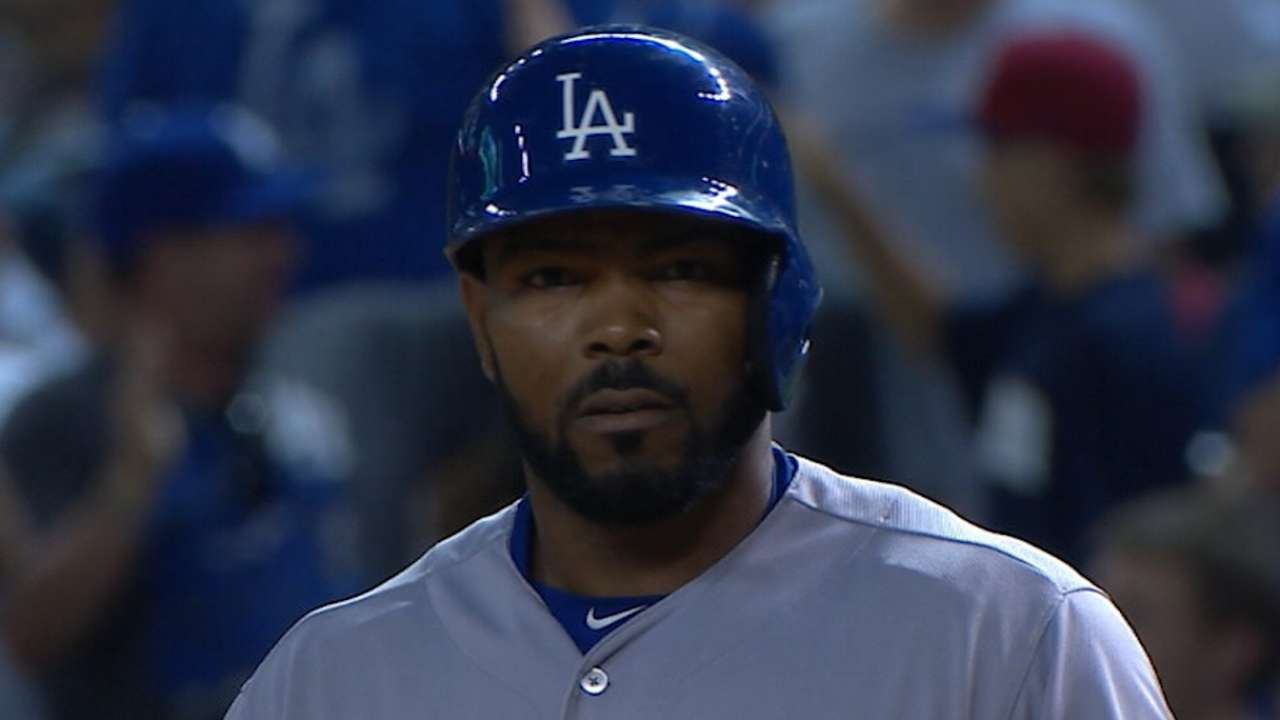 Kendrick's return to the Dodgers will relegate Chase Utley to a reserve role, which will limit his usefulness to deep NL-only leagues. Also, Kiké Hernandez will lose out on an opportunity to expand on his backup outfielder job by gaining starts at second base. Hernandez will likely spend the season on waivers in mixed formats.
4. Fister finds a home
While dealing with reduced velocity last year, Doug Fister regressed to a career-high 4.19 ERA (2.41 in 2014). The veteran will need to reverse several negative trends to rebound, as he has posted considerably worse K/9 (5.4) and HR/9 (1.1) rates over the past two seasons, compared to his marks from 2009-13 (6.3 and 0.7, respectively). However, given his solid lifetime 3.42 ERA, the righty has a chance to dent mixed-league rosters if he can get back on track during Spring Training.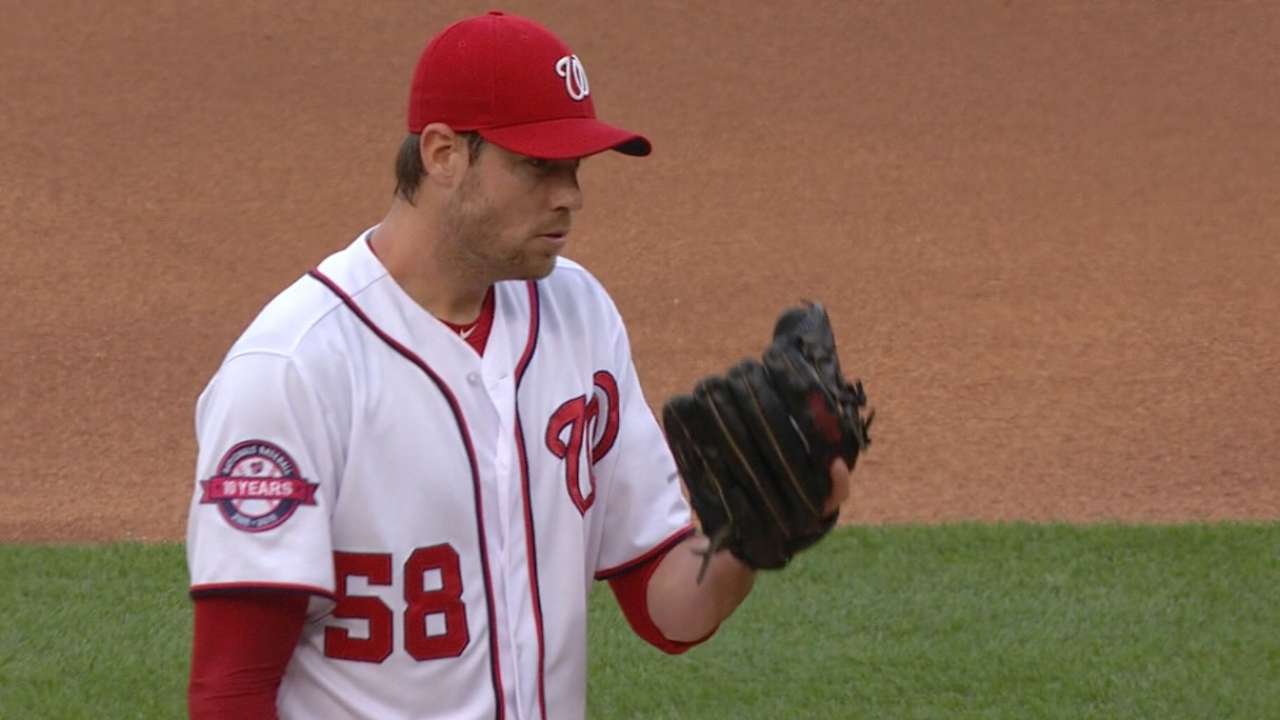 Fister's arrival may push Scott Feldman or Mike Fiers to the bullpen. Feldman has produced a solid 3.80 ERA across two seasons with the Astros, but he seems to be the odd-man out if Fister fares well in March. Because the 32-year-old possesses little upside (lifetime 5.5 K/9 rate, 1.35 WHIP), he can be safely removed from mixed-league draft lists.
Fred Zinkie is the lead fantasy baseball writer for MLB.com. Follow him on Twitter at @FredZinkieMLB. This story was not subject to the approval of Major League Baseball or its clubs.