Gomes Japan-bound with Golden Eagles deal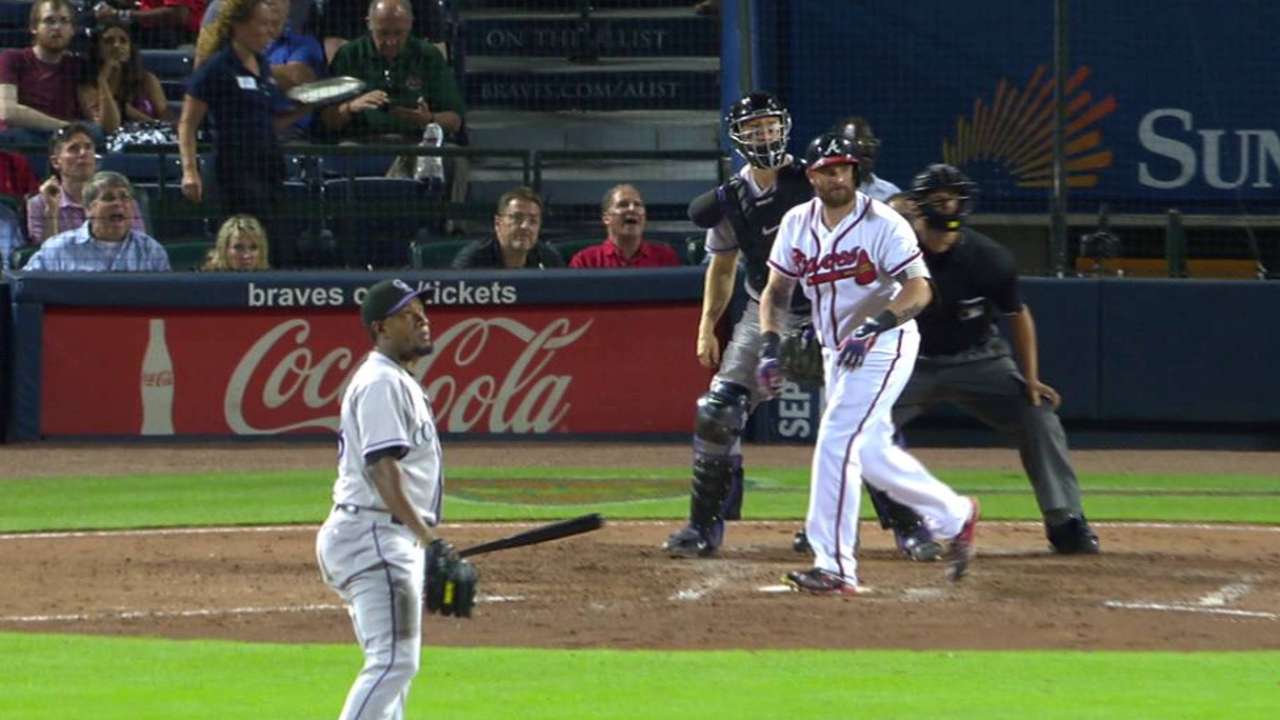 Jonny Gomes will go overseas to try to win another championship.
Gomes, a member of two World Series title teams in the last five years, agreed Thursday to a one-year deal with the Rakuten Golden Eagles in Japan's Pacific League. Gomes is expected to join the team later this month for Spring Training in Okinawa, but first he has to pass a physical examination.
Gomes, 35, won a World Series with the Red Sox in 2013 and then with the Royals last season. Gomes has hit .242 with 162 home runs and 526 RBIs in 13 big league campaigns. Gomes played in 95 games for Kansas City and Atlanta last season, hitting .213 with seven home runs.
The California native was originally taken by Tampa Bay in the 18th round of the 2001 Draft, and he finished third in the 2004 American League Rookie of the Year Award balloting. Gomes has played for seven teams in the Major Leagues, and he's had three seasons with at least 20 home runs.
Spencer Fordin is a reporter for MLB.com. This story was not subject to the approval of Major League Baseball or its clubs.