Rumor roundup: White Sox seek OF help?
Club could pursue trade with Dodgers or free agent Fowler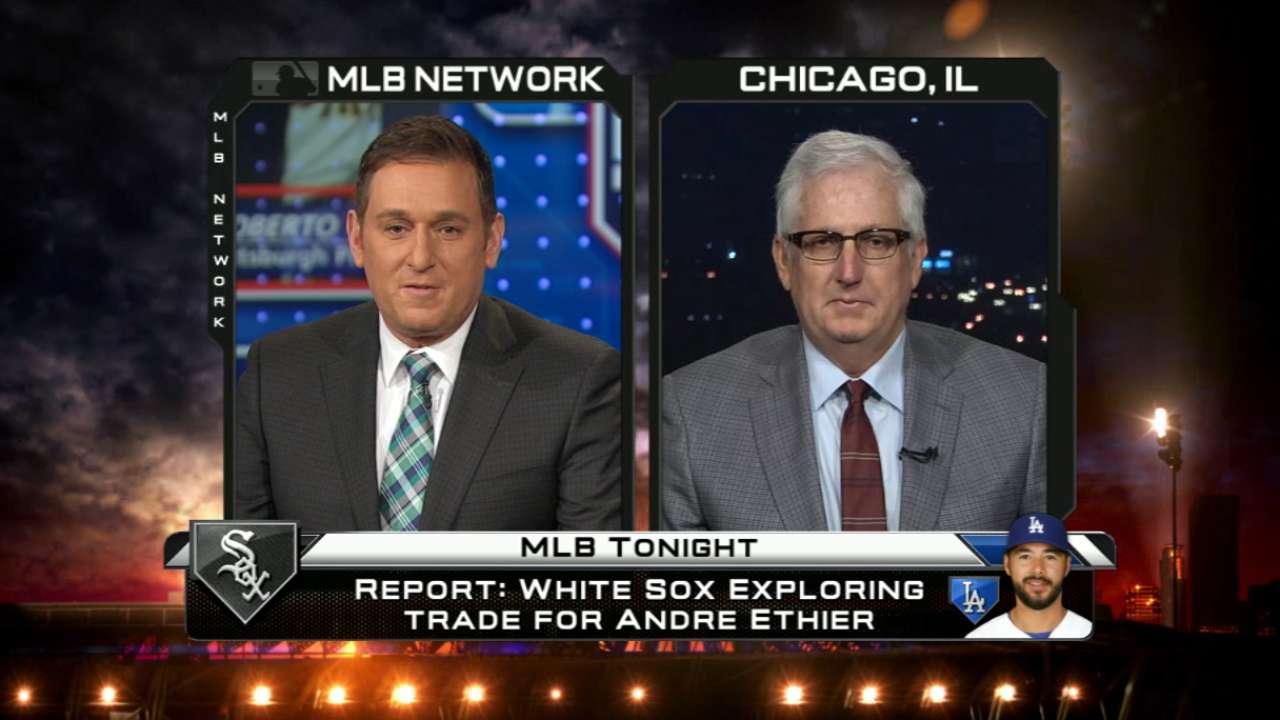 With some trade chatter and a number of quality players available on the free-agent market, Major League Baseball's rumor mill isn't showing any signs of slowing down with only two weeks until clubs report to Spring Training.
Here's a look at some of the latest Hot Stove rumblings floating around the big leagues:
White Sox pursuing Ethier?
The White Sox are in the market for a left-handed-hitting outfielder and have explored a trade with the Dodgers for Andre Ethier, according to MLB.com's Phil Rogers. However, a deal does not appear imminent.
The White Sox have also been linked to free-agent outfielder Dexter Fowler, although the club appears unwilling to surrender its second pick in the 2016 Draft to sign Fowler, writes MLB.com's Scott Merkin, who also wonders if the Sox should instead target Dodgers right fielder Yasiel Puig.
The White Sox project to have a starting outfield of Melky Cabrera, Adam Eaton and Avisail Garcia.
The Dodgers, meanwhile, have a crowded outfield that includes Ethier, Puig, Joc Pederson, Carl Crawford, Scott Van Slyke, Enrique Hernandez and Trayce Thompson, whom they acquired from the White Sox this winter as part of the three-team deal that sent Todd Frazier to Chicago.
Ethier, who turns 34 in April, hit .294 with 14 home runs and 53 RBIs last season. He slashed .306/.383/.517 over 397 plate appearance against right-handers in 2015.
Ethier is guaranteed $35.5 million over the next two years, plus a $17.5 million option for 2018 that vests if he makes 550 plate appearances in 2017 (with a $2.5 million buyout).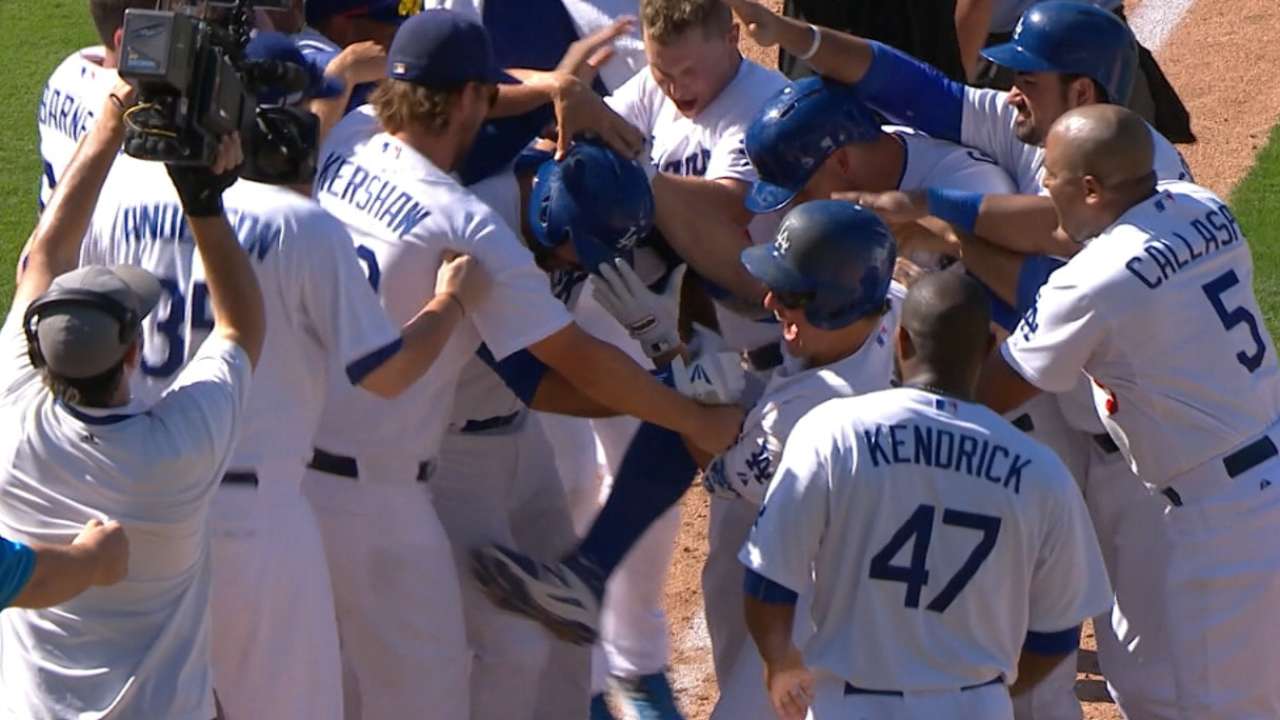 Gomes heading to Japan
Jonny Gomes will play in Japan this year, as the veteran outfielder agreed to a one-year contract with the Rakuten Golden Eagles. The deal includes $2 million guaranteed, another $1 million in performance bonuses and a mutual option, according to FOX Sports.
Gomes, 35, won a World Series title with the Royals in 2015 and with the Red Sox in '13. He's played for seven teams over 13 seasons in the big leagues and is a career .242 hitter.
Though Gomes will begin the year overseas, he told FOX Sports he hasn't ruled out a return to the Majors down the road.
"This isn't a farewell tour," Gomes said. "This isn't like my last year. I have no plans of hanging it up. I can always come back or, if I take off over there, finish my career there."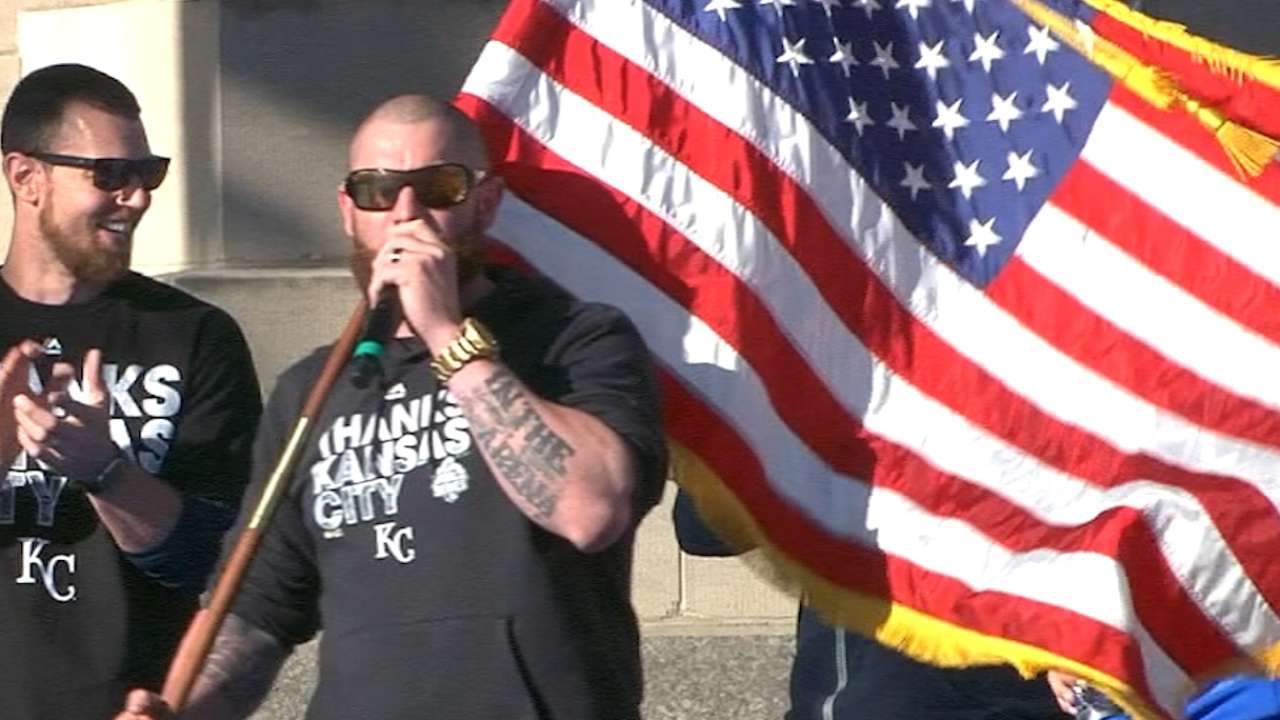 Latest on Lazarito
There are nine teams with "serious interest" in Cuban prospect Lazaro Robersy Armenteros Arango, known as "Lazarito," and the teenage outfielder is considering signing with a club either next week or when the international signing period begins in July, reports MLB.com's Jesse Sanchez.
Armenteros, 16, is said to be evaluating packages and how he fits with different organizations. Ranked No. 8 on MLB.com's Top 30 International Prospects list, Lazarito was declared a free agent by Major League Baseball last month and can sign with a team starting Feb. 10.
The Braves, Dodgers, Giants, Cubs and Royals are all said to be in play for the outfielder. It's not clear if other clubs are in the mix.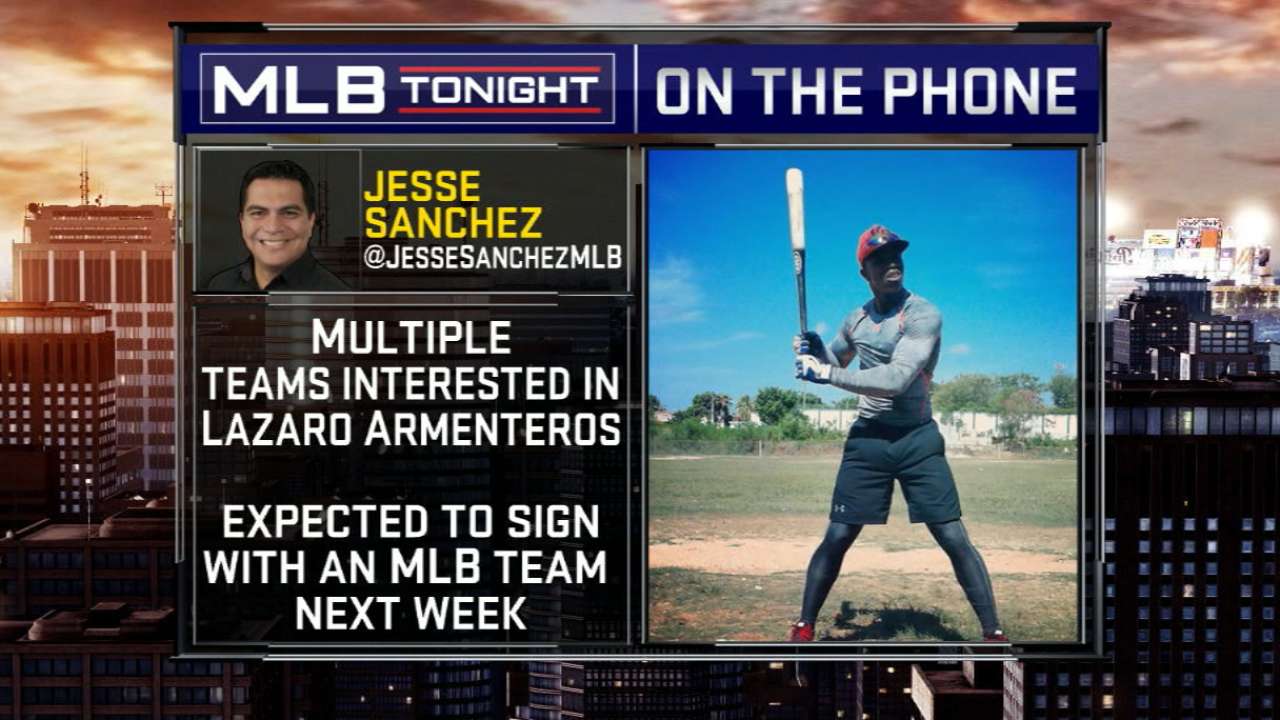 Torres drawing interest
Free-agent reliever Carlos Torres, designated for assignment recently by the Mets, is reportedly drawing interest from roughly 20 clubs, including the Yankees and professional teams from Asia, according to NJ Advance Media.
The right-hander was a staple of the Mets' bullpen over the last three seasons, but Torres struggled in 2015 with a 4.68 ERA in 59 appearances. He owns a 4.26 career ERA over six seasons with the White Sox, Rockies and Mets.
The Yankees, who have not signed a free agent to a Major League deal this offseason, were the only big league club mentioned in the report.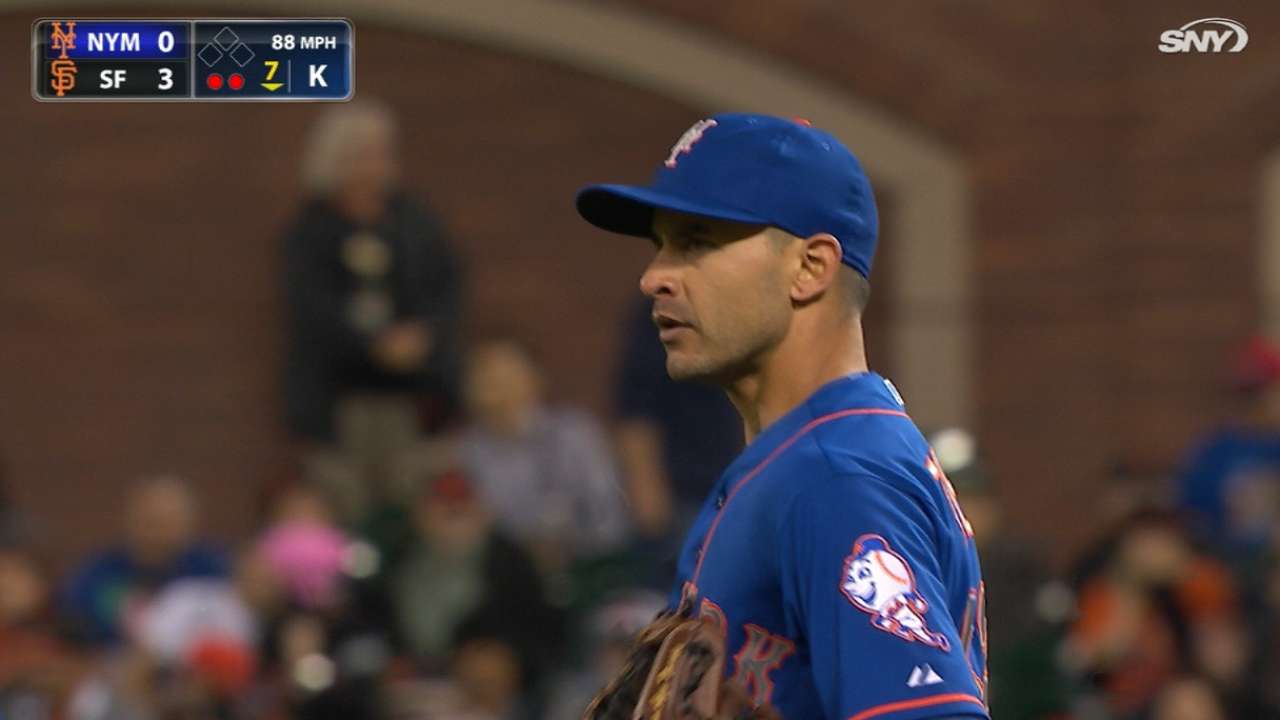 Mets not shopping De Aza
General manager Sandy Alderson said the Mets are not actively shopping outfielder Alejandro De Aza but did not rule out the possibility of a trade late in Spring Training, per ESPN.com.
De Aza is likely to have a reduced role in a crowded outfield now that the Mets have brought back Yoenis Cespedes. De Aza signed a one-year, $5.75 million deal with the Mets in December.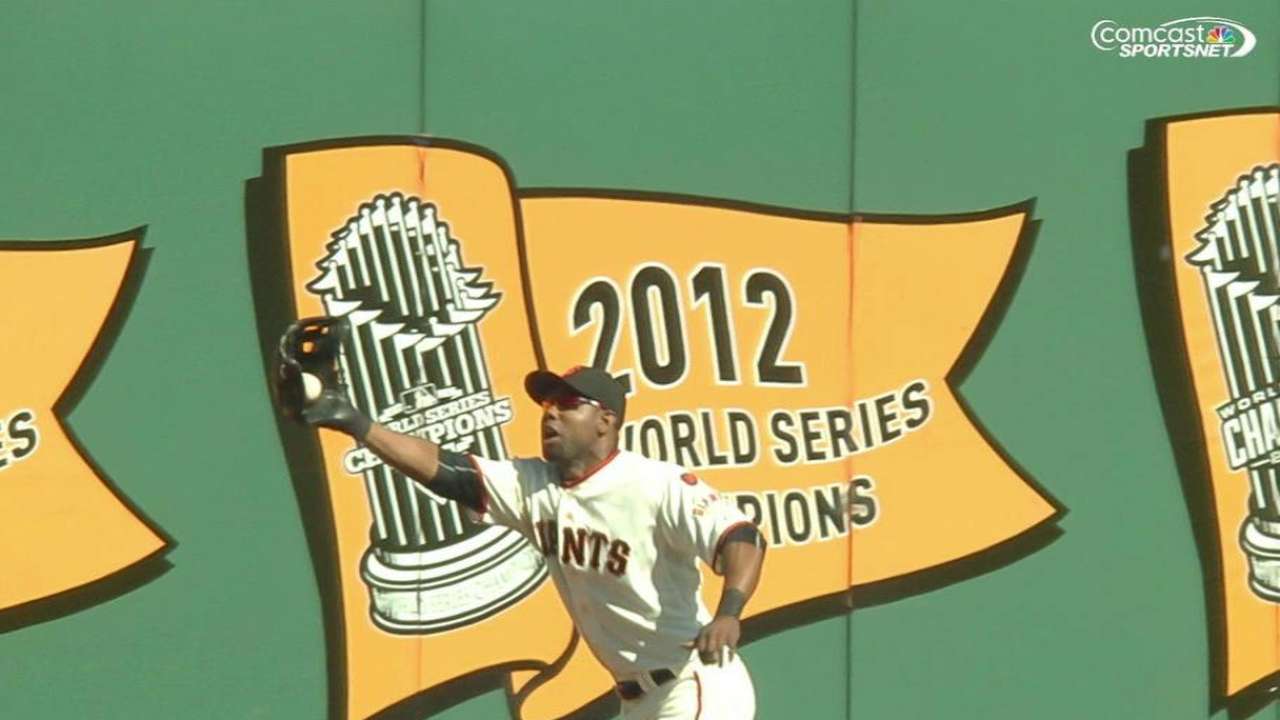 Austin Laymance is a reporter for MLB.com. This story was not subject to the approval of Major League Baseball or its clubs.