No deals on the horizon for D-backs
GM Stewart says club can fill bullpen with current crop of pitchers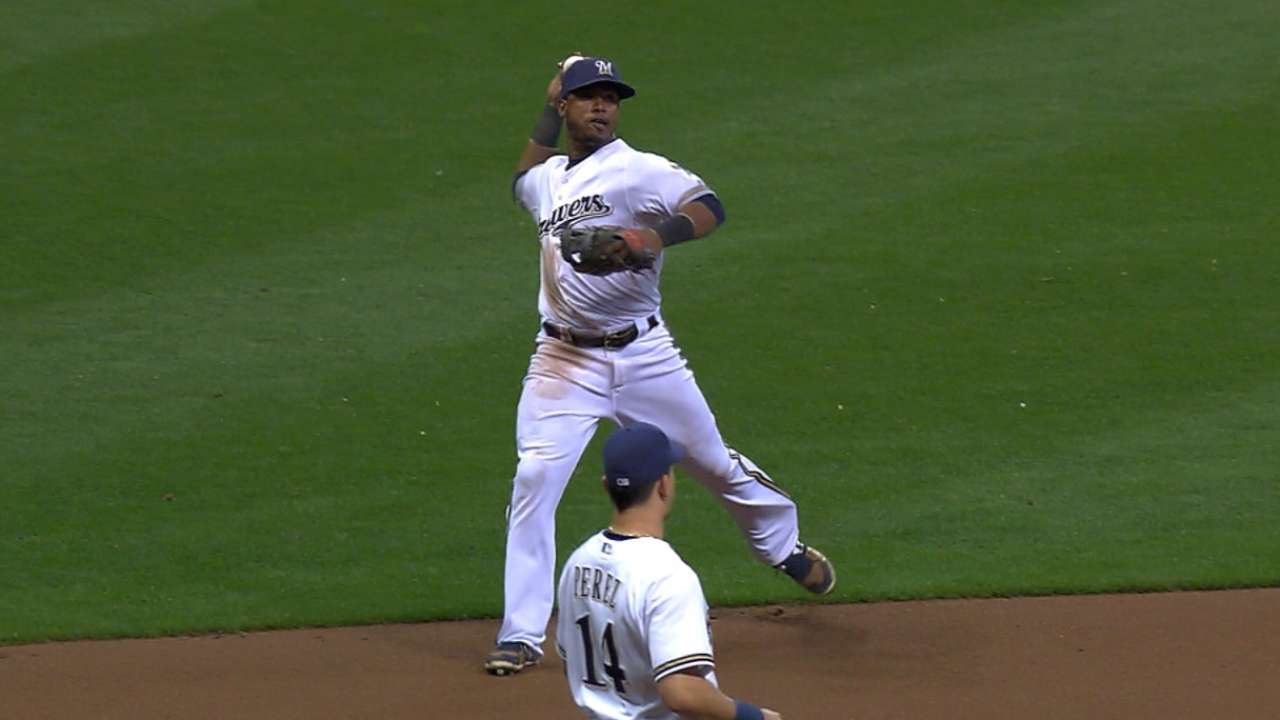 PHOENIX -- On Feb. 17 the D-backs pitchers and catchers will report for duty at Salt River Fields and judging by general manager Dave Stewart's comments, you shouldn't expect any big additions before that.
"We don't have much going on," Stewart said in regard to possible trades or free-agent signings.
There was speculation after the D-backs dealt veteran Aaron Hill, right-hander Chase Anderson and Minor Leaguer Isan Diaz to the Brewers in exchange for shortstop Jean Segura and right-hander Tyler Wagner that Arizona could use the roughly $4 million it saved to pursue bullpen help.
The cost of adding another arm, though, still seems to be higher than what the D-backs are willing to pay.
"It's not tight," Stewart said of the trade market for relievers. "It's either you want to pay the price or you don't."
So is there a deal that he's seen that would cause him to pay the price?
"None whatsoever," Stewart said.
The D-backs have maintained since the end of last season that they are comfortable with Brad Ziegler in the closer's role and Daniel Hudson, Andrew Chafin and Randall Delgado all return after having had solid seasons in relief.
To fill out the rest of the 'pen, the D-backs will choose from young arms and non-roster invitees.
"We've got a good group of kids in my opinion," Stewart said. "We'll see what [Silvino] Bracho does. We've got [Enrique] Burgos and [Jake] Barrett has got a nice little track record in the Minor Leagues. We've got Cody Hall, Dominic Leone. [Evan] Marshall has looked pretty good in his bullpens, we've brought in Adam Loewen and he's throwing the ball pretty good. We've got Wesley Wright, Sam LeCure. So we've got some guys that we'll give a look at and we'll see what happens."
Steve Gilbert is a reporter for MLB.com. Follow him on Twitter @SteveGilbertMLB. This story was not subject to the approval of Major League Baseball or its clubs.