Around the Horn: Rotation jobs up for grabs in camp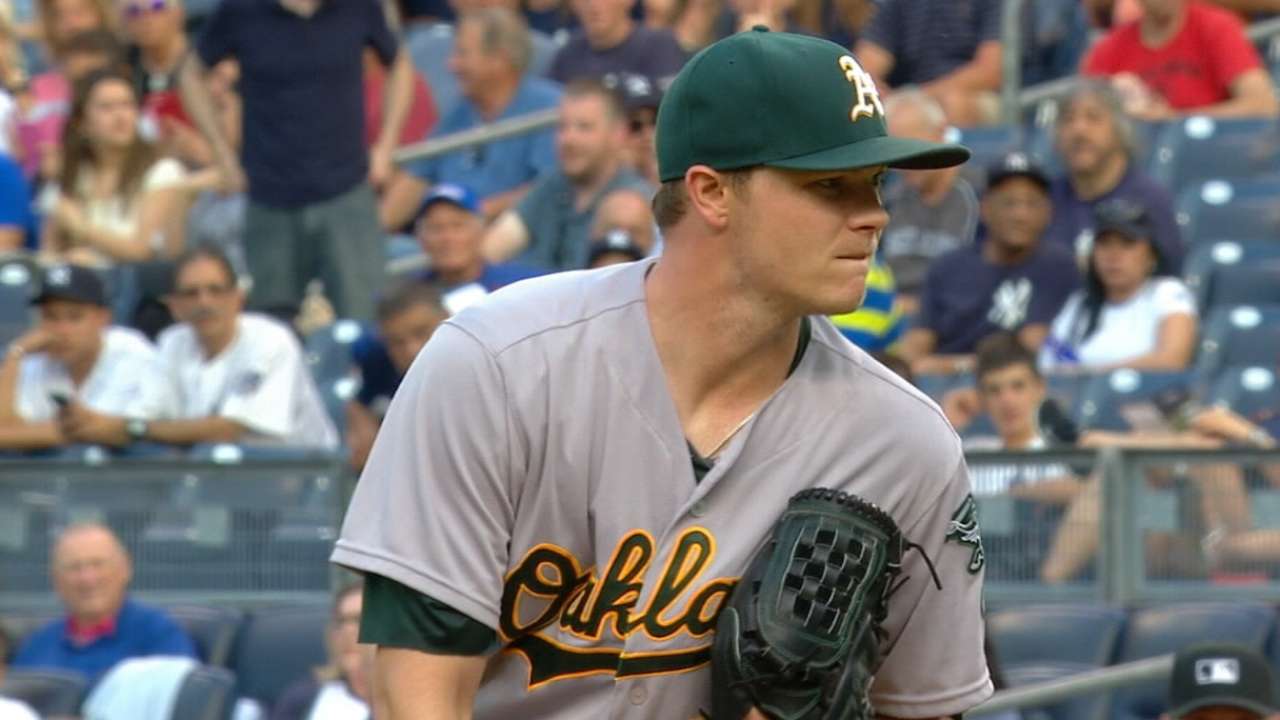 The multipart Around the Horn series, which features a position-by-position look at Oakland's projected starters and backup options heading into the season, resumes with the rotation:
OAKLAND -- The A's starting staff includes one of baseball's best arms in Sonny Gray, a true ace expected to carry the club on Opening Day and beyond. Who, exactly, follows him in line, though, remains uncertain.
The rotation figures to be a hot topic throughout Spring Training, a six-week period that will highlight a fierce competition among several candidates vying for a job as Gray's rotation mate.
• Around the Horn: C | 1B | 2B | 3B | SS | LF | CF | RF | DH
Veteran Rich Hill, signed to a one-year, $6 million deal in November, is expected to emerge as a starter behind Gray, but three other spots are essentially up for grabs among a bevy of familiar arms: Jesse Hahn, Kendall Graveman, Chris Bassitt, Sean Nolin, Aaron Brooks and Felix Doubront.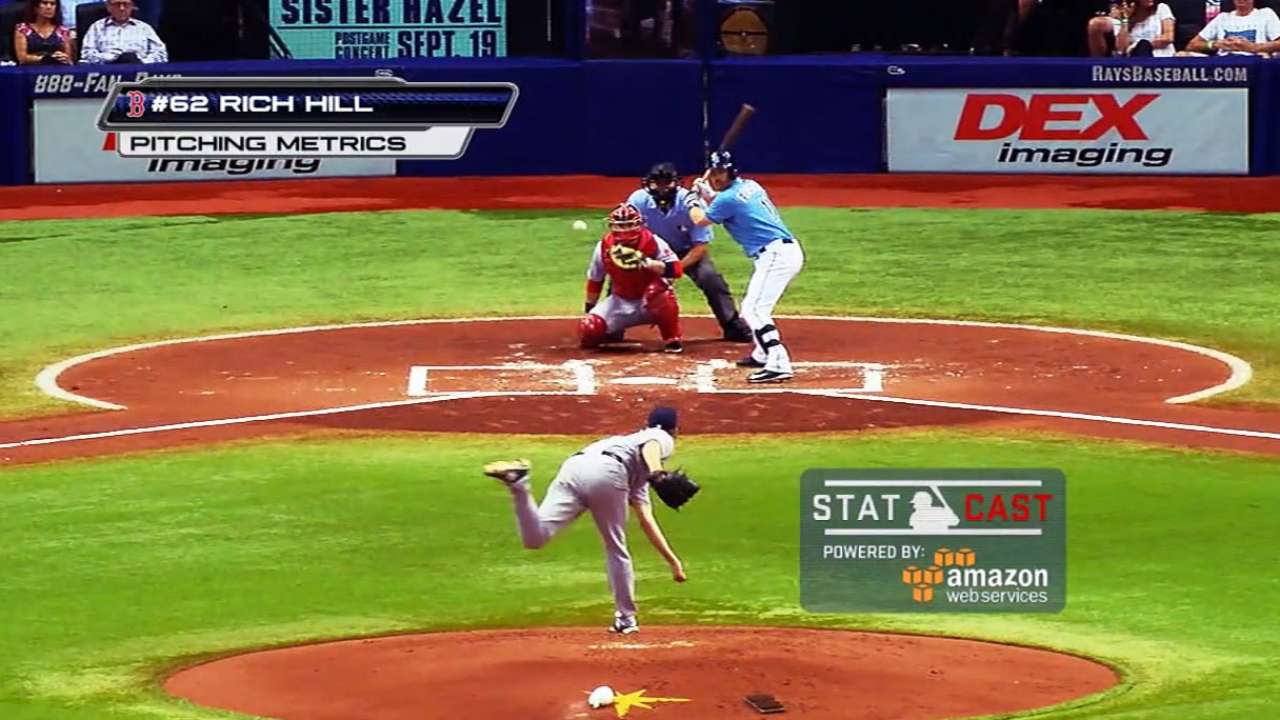 The A's also added a potential impact starter with the winter signing of Henderson Alvarez, but the right-hander is still recovering from shoulder surgery and isn't expected to be back until at least May.
Then there's this: A's manager Bob Melvin recently deemed lefty Sean Manaea -- the organization's No. 3 prospect as ranked by MLB.com -- a "wild card" to break into the rotation out of camp, even though he hasn't pitched at the Triple-A level. Manaea was acquired from the Royals in the Ben Zobrist trade last July.
"We don't expect to have him to start," Melvin said. "We'd like to get him a little seasoning to start, but we know the upside with him is as high as anyone we have, less Sonny."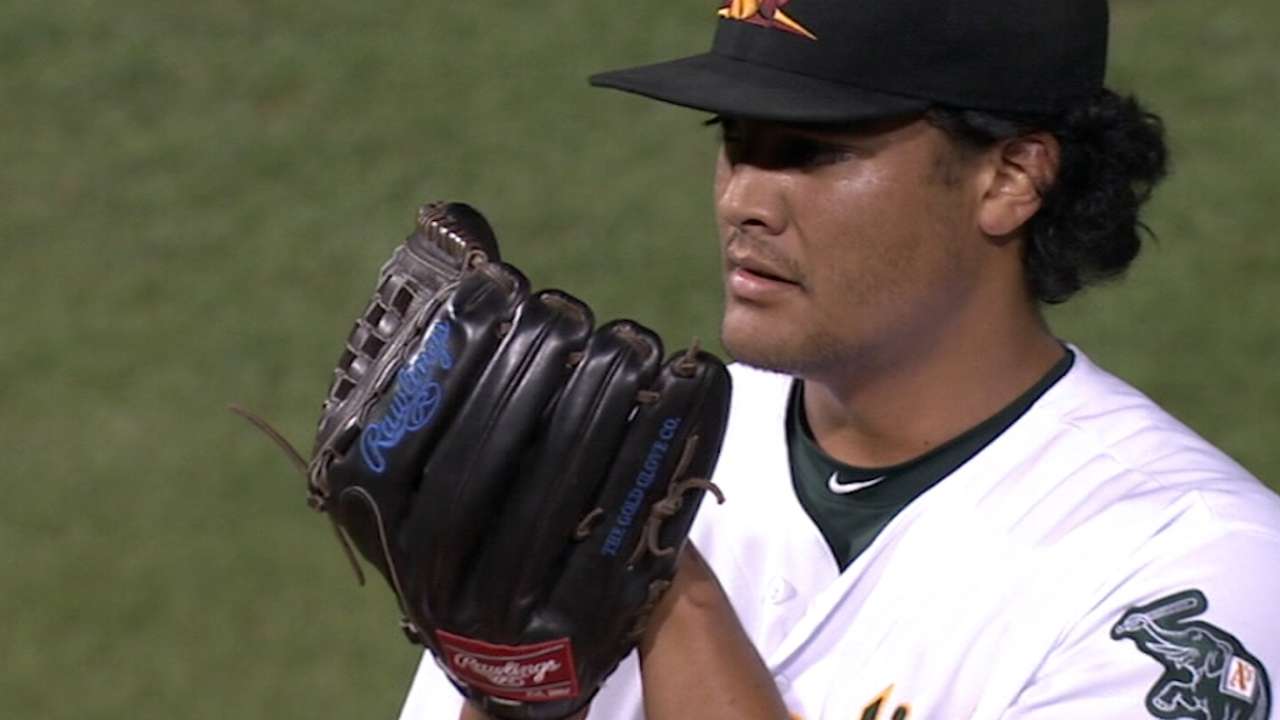 Graveman, Hahn and Bassitt all made at least 13 starts for the A's last season but also spent time on the disabled list. Of note, Hahn missed the second half with a forearm strain, while Graveman's season prematurely ended in August because of an oblique strain. All three, though, impressed immensely when healthy and figure to hold the upper hand on the other candidates.
Nolin also returns from an injury-shortened 2015, while right-hander Jarrod Parker, still just 27, faces an uphill climb back to a big league mound. Parker hasn't pitched for the A's since 2013, and he's since undergone a second Tommy John procedure and a surgery to repair a fractured elbow he suffered during rehab last year.
Parker, who went 25-16 with a 3.73 ERA in 61 starts for the A's in 2012-13, will be closely monitored in Spring Training. It's possible he ultimately returns as a reliever in an effort to elongate his career, but the right-hander first plans to at least attempt to beat the odds of coming back as a starter.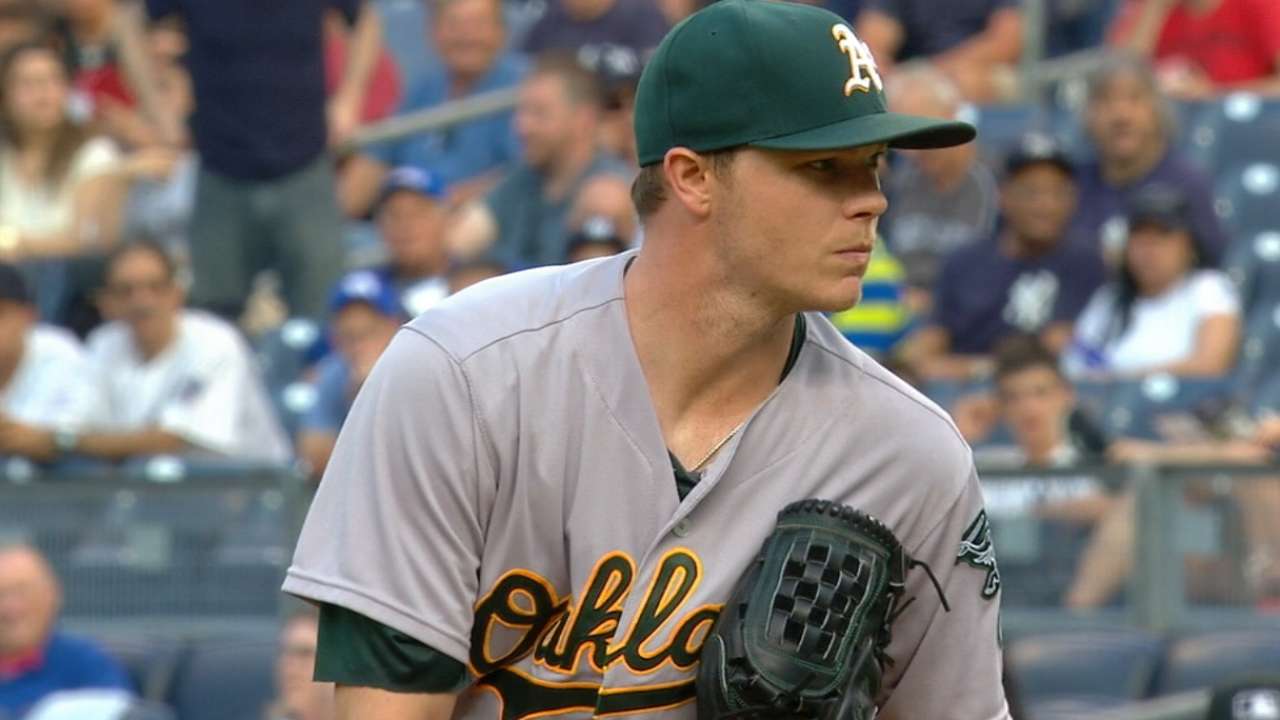 The A's will give him that chance so long as their medical staff agrees.
"We'll see how that goes," Melvin said. "I know you always look for him to start, but we'll keep a close eye on him this spring. We're not ruling him out as a starter."
The A's skipper is pleased with his options and optimistic that the club's starting crop, in conjunction with a revamped bullpen, can help reverse the misfortunes of a disappointing 2015 season that ended with a 68-94 last-place record.
"I think we like where we are in the depth that we have," he said. "We feel like if all these guys are healthy, not only do we have a rotation that we feel is going to be productive, but we also have some depth."
Jane Lee is a reporter for MLB.com. This story was not subject to the approval of Major League Baseball or its clubs.