Source: Royals set ring ceremony for April 5
World Series championship flag to be raised Opening Night, April 3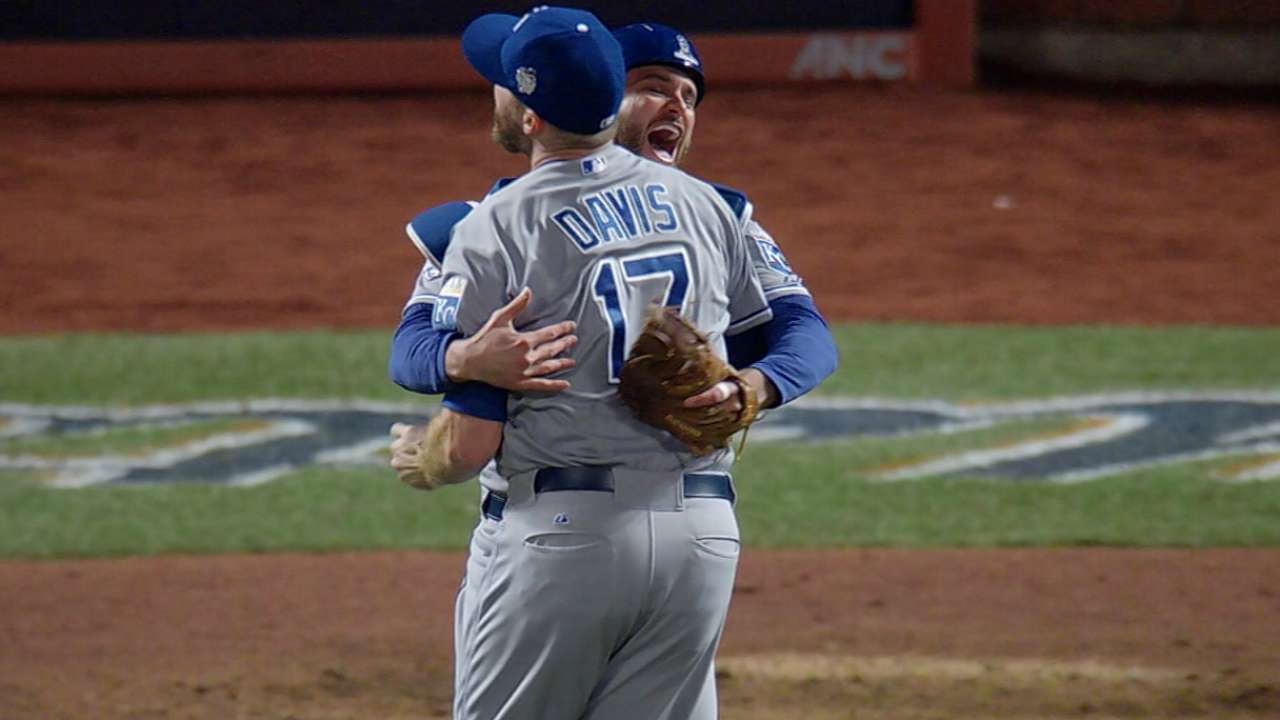 KANSAS CITY -- The Royals will hold their ring ceremony on April 5, the second game of the season, at Kauffman Stadium, a source confirmed. The Royals are expected to make an announcement within a couple of days.
The Royals will raise the championship flag before their Opening Night game on April 3 against the Mets. Because that game was moved up from April 4, so it could be an ESPN Sunday night game, the first game on the Royals' television partner, FOX Sports Kansas City, won't be until April 5.
The Royals and FSKC wanted to be able to televise the ring ceremony. The Royals also are hoping the ring ceremony will provide an attendance spike for the second game, which traditionally suffers a drop off from Opening Day.
Jeffrey Flanagan is a reporter for MLB.com. Follow him on Twitter at @FlannyMLB. This story was not subject to the approval of Major League Baseball or its clubs.