Say what? Best quotes from SoxFest '16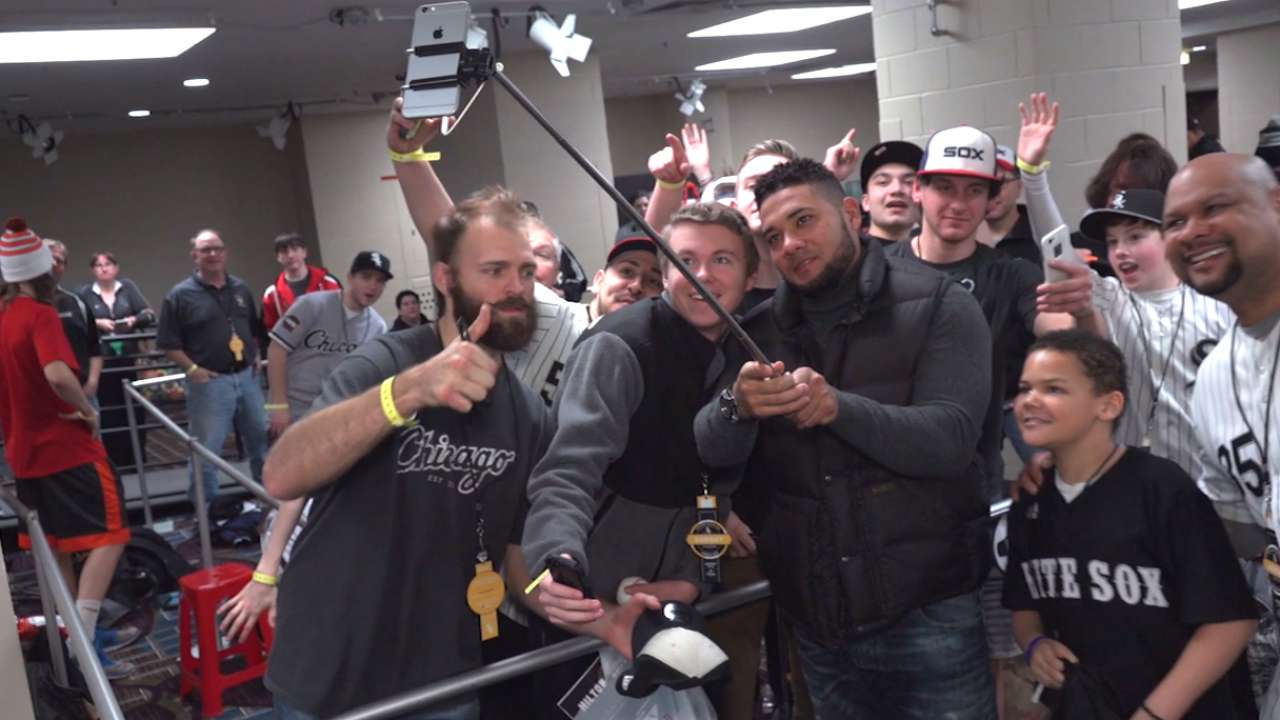 CHICAGO -- Even if you attended SoxFest, '16 at the Hilton Chicago over the weekend, there was so much going on you could not have been everywhere all the time. And, for those who could not make it, here are some of the most memorable quotes from the three-day event:
"Every year that you can't reach the playoffs, it's a bad year. For me, it doesn't matter. You have a good year if you reach the playoffs."
-- Melky Cabrera, on the '15 season.
"I'm somewhat all right at pitching."
-- A Chris Sale understatement, speaking during a Saturday seminar at SoxFest.
• White Sox Spring Training info
"Listen, if Chris Sale is still throwing 96, 97 [mph] and still has a real good breaking ball and a good changeup, I believe you could go out and catch him."
-- White Sox pitching coach Don Cooper, talking to a reporter about Sale seamlessly transitioning to work with new catchers Dioner Navarro and Alex Avila.
"I look forward to celebrating a championship with Jose Quintana."
-- General manager Rick Hahn, squelching ideas that the White Sox could trade the underrated left-handed starter.
"Let me make something real clear: there is absolutely no hard-line dogma limit on contract terms with free agents."
-- Hahn, addressing reports that the White Sox wouldn't go more than three years on the big-ticket free agents such as Alex Gordon, Justin Upton and Yoenis Cespedes.
"My guess is, worst-case scenario, we'll have a full complement of picks as far as just our normal picks. I don't see there's any way we sign two guys."
-- White Sox scouting director Nick Hostetler on the possibility of losing one of the team's three picks in the first 48 by adding a free agent requiring draft-pick compensation.
"He can play. He can pick it. He can hit. He can wear some pitchers down. He's a good player, and we really haven't had a third baseman like that since Joe Crede left and Robin [Ventura] left. He's that type of third baseman. He's going to fill that void."
-- Hall of Famer Frank Thomas, on Todd Frazier.
"Better her than me. I would be scaring kids out of here."
-- John Danks, on his wife and country recording artist, Ashley Monroe, singing "Take Me Out to the Ballgame'' during a visit to Robert H. Lurie Children's Hospital the day before SoxFest.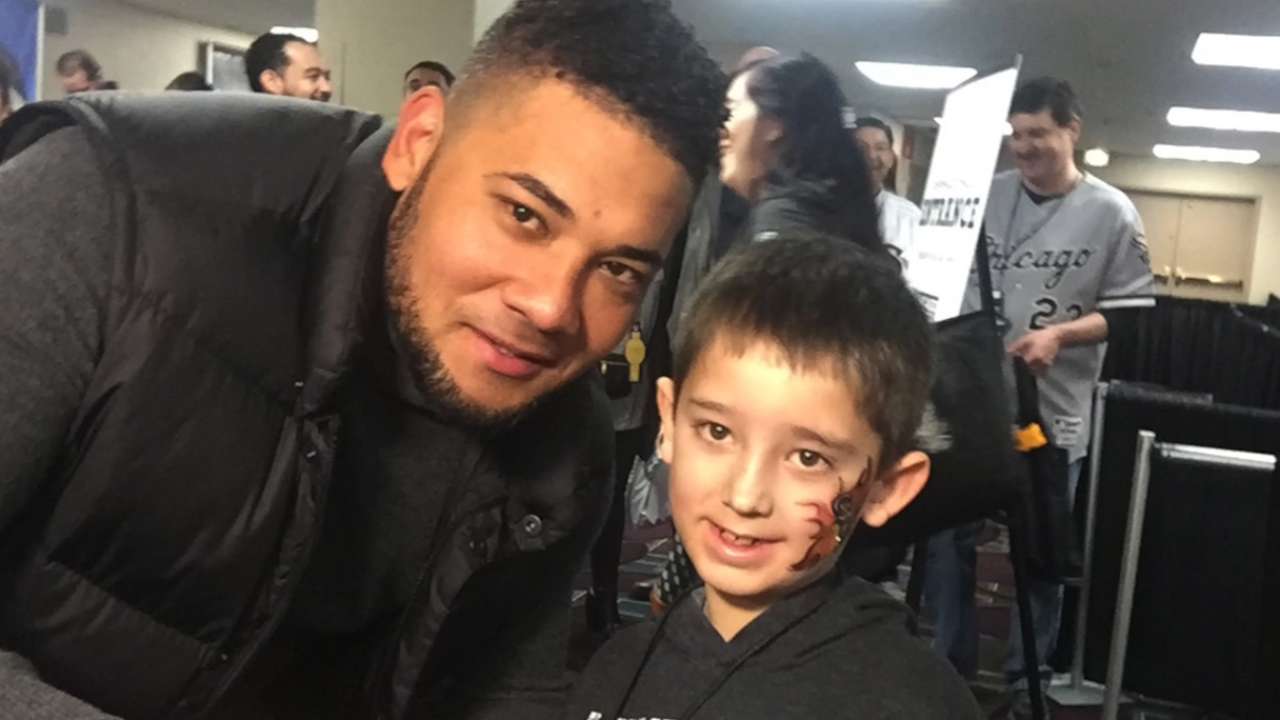 "After, what, 7,000 games? I feel like I'm ready. How many times are you going to strike out?"
-- Ken "Hawk'' Harrelson, on why he decided now to broadcast primarily road games.
"Everybody wants to get better, right? So you have to work for it. Nobody wants to be the same as last year, so you have to work if you want to do something better."
-- Avisail Garcia, on his offseason focus.
"I hate to model the Kansas City Royals, but you look at the guys and they gel together as a team and they have longevity there throughout the season. So we're going to sort of model ourselves after them and gel as a team, have a band of brothers together, play our butts off and let the cards fall where they may."
-- Adam Eaton, on the 2016 focus.
Scott Merkin is a reporter for MLB.com. Read his blog, Merk's Works, follow him on Twitter @scottmerkin, on Facebook and listen to his podcast. This story was not subject to the approval of Major League Baseball or its clubs.