Early struggles in 2015 keep Odor hungry
Second baseman regrouped with strong finish after demotion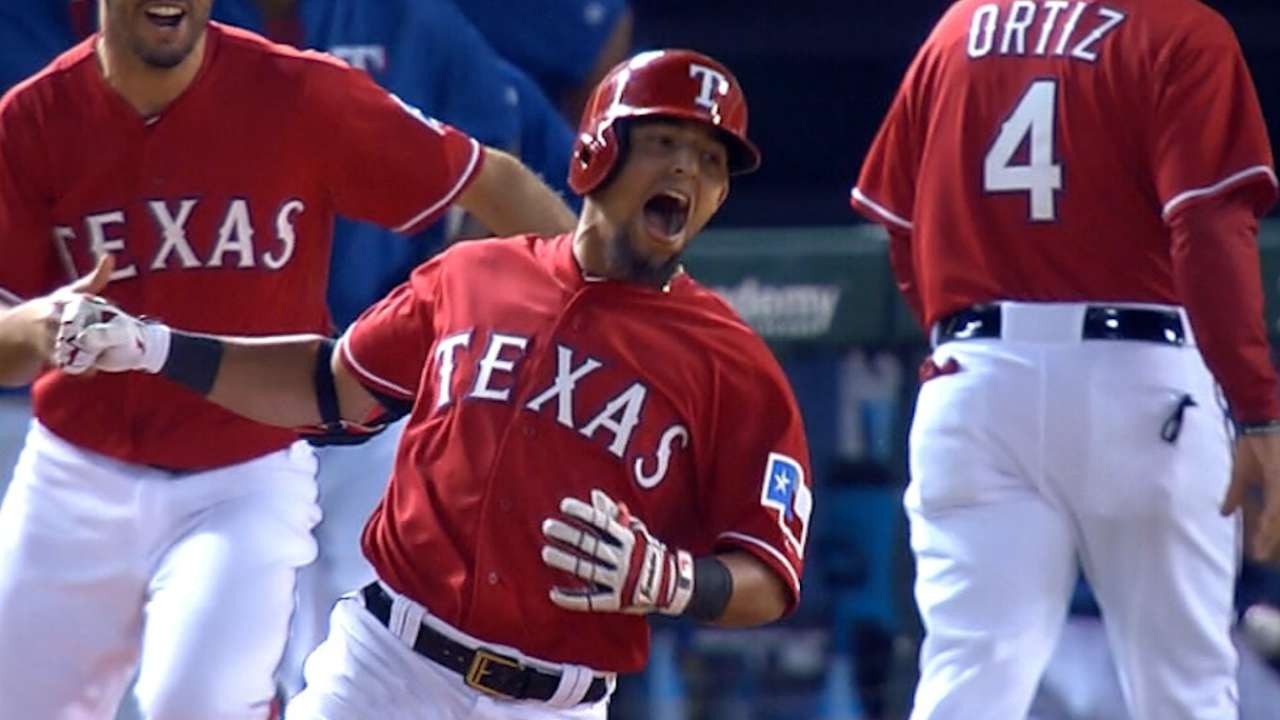 ARLINGTON -- Rougned Odor goes into Spring Training as the Rangers starting second baseman. He earned that right by the way he played over the final 3 1/2 months of last season, but the Dominican Winter League batting champion may think otherwise.
Hanser Alberto, long considered an outstanding defensive player, is showing he can swing the bat as well. Alberto, playing in 40 games for Estrellas de Oriente, led the Dominican League with a .364 batting average this offseason and finished second with a .406 on-base percentage. The Rangers received considerable trade interest in him this offseason but refused to yield.
This is no time for Odor to get comfortable or think that he has a job locked down. Odor and Alberto are partners in their dominoes games against Elvis Andrus and Adrian Beltre, but they may end up being competitors at second base.
"Hanser is my brother," Odor said. "Everybody is trying to steal my job, but I'm going to keep doing what I am doing. I know Hanser is good. He is a good player and a great teammate. I have been playing with him for a couple of years in the Minor Leagues."
There is also Jurickson Profar, who has missed almost two complete seasons because of a torn muscle in the back of his right shoulder. Profar is expected to start the season at Triple-A Round Rock as the everyday shortstop, but two years ago he was supposed to be the Rangers starting second baseman.
Odor seized that job from Profar with a strong rookie season in 2014, but he almost fumbled the opportunity last year, hitting .144 with 25 strikeouts in 90 at-bats over his first 29 games. He was sent to the Minors, but a .352 batting average in 30 games got him back to the big leagues.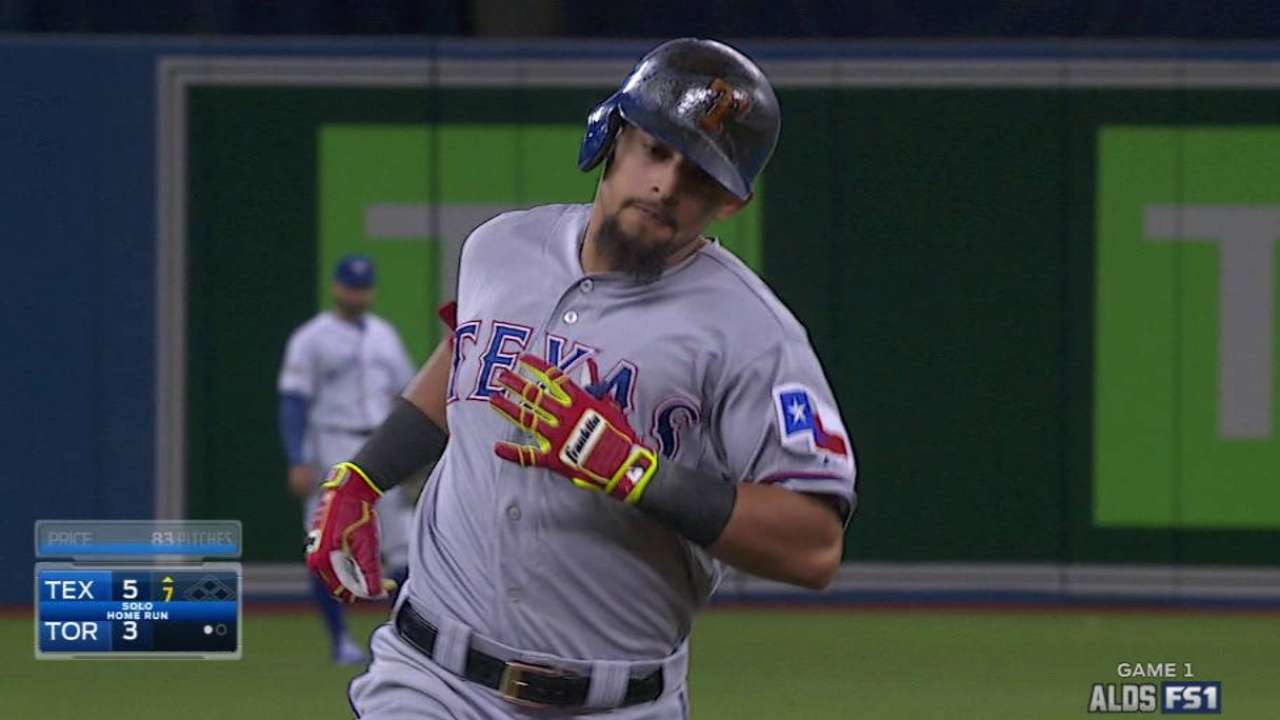 This time, Odor didn't mess around. Playing with an edge that manager Jeff Banister thought was missing earlier in the season, Odor batted .292 with 18 doubles, eight triples, 15 home runs and 52 RBIs over 91 games. He posted a .334 on-base percentage and a .527 slugging percentage.
"When I went down to Triple-A, I was out of control," Odor said. "I was swinging at everything. When I went down there, I started swinging at my pitch. Before, I had never been in a slump before. Now I know how to get out of it. I know how to handle it."
The demotion was a wakeup call. Maybe the threat of Alberto taking his job away may provide similar incentive this spring.
"I don't ever want to go downstairs again," Odor said. "I want to stay here. I have been working on everything … being healthy, working on my defense, offense, ground balls, double plays, everything.
"I'm ready to go. I can't wait to go."
T.R. Sullivan is a reporter for MLB.com. Read his blog, Postcards from Elysian Fields, follow him on Twitter @Sullivan_Ranger and listen to his podcast. This story was not subject to the approval of Major League Baseball or its clubs.