Cespedes eager to help Mets finish job in '16
Slugger discusses new three-year contract, title aspirations in news conference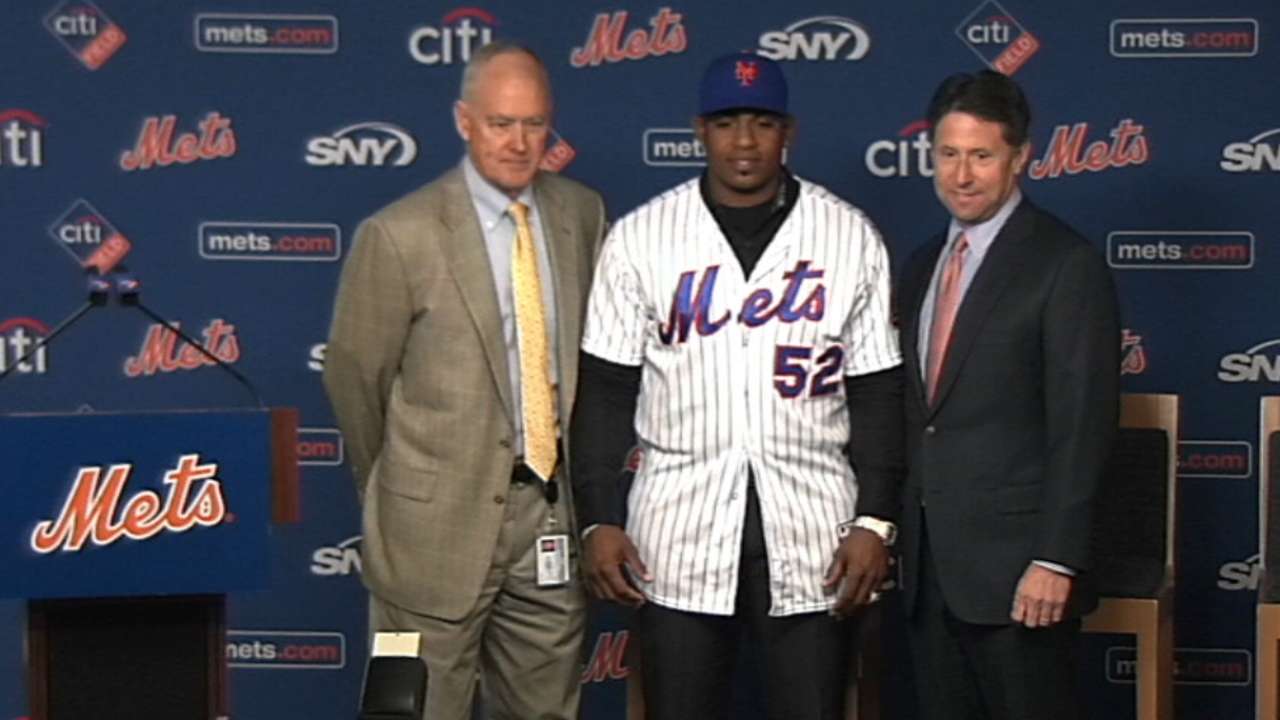 NEW YORK -- In the week-plus since the Mets agreed to terms with Yoenis Cespedes on a relatively unusual three-year contract, the baseball world has chewed on it and chewed on it, rationalizing the deal a dozen times over. Ask Cespedes, however, and it's all really quite simple.
"It's not always about the amount of money being offered," the outfielder said Wednesday at a news conference at Citi Field. "It's about being in a place that you want to play in, that you're happy in. That's just what happened in this case."
Slipping his No. 52 jersey back over his shoulders for the first time since November, Cespedes confirmed that he and agent Brodie Van Wagenen talked to multiple clubs -- including the Nationals -- about five-year deals worth more than the $75 million he can earn from the Mets. But all offseason, Cespedes said, he kept thoughts of returning to New York in the back of his mind. In January, those pipe dreams gelled into reality.
"I'm very happy to be putting on my Mets jersey again," he said. "I know that this team has everything it needs to continue on with what we started last year."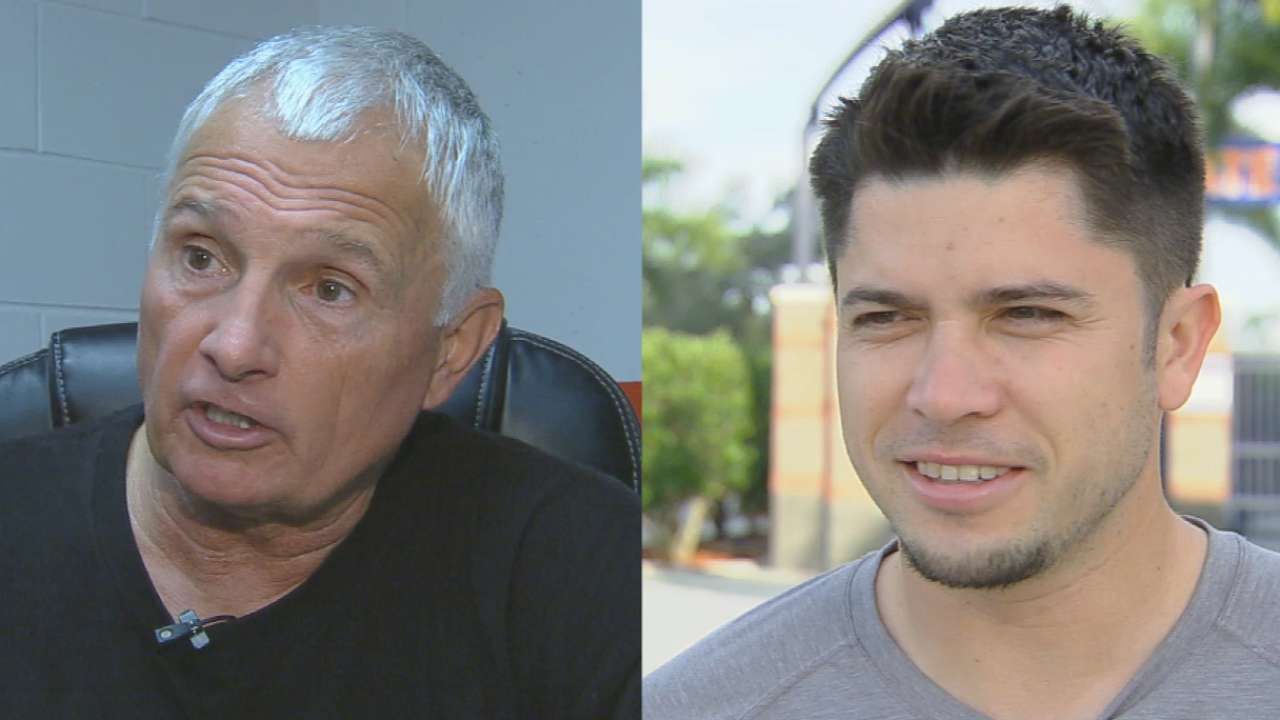 To be clear, Cespedes didn't simply accept the Mets' offer out of the goodness of his heart. The economics of his new deal very much work in his favor, with far more guaranteed money in 2016 than the Nationals reportedly offered, plus a chance to opt out and headline a weaker free-agent outfield class next offseason.
But Cespedes made it clear on Wednesday, in his first public comments since signing, that he wouldn't have accepted this type of thing just anywhere.
"Really, the foundation of the agreement that we reached was his very strong desire to come back to New York," general manager Sandy Alderson said.
There is reason for that. Spending most of his four-year big league career wandering from town to down, Cespedes has played for Oakland, Boston, Detroit and New York over the past two years alone. Once he was traded to the Mets last July, the energy at Citi Field immediately struck him. The chance for stability seemed obvious.
"I can say that from my first day when I came last season, that very first day, the fans just showed incredible support," Cespedes said. "My teammates were so welcoming, as well as the full Mets organization. From there, I just knew that I wanted to come back."
As Cespedes flirted with various teams after the season and into the winter, several Mets players -- most notably reliever Hansel Robles -- contacted him expressing their desire for a reunion. Yet given the Mets' public comments regarding Cespedes all offseason, and the genuine in-house belief that he would bolt New York for a more lucrative contract elsewhere, that didn't seem realistic until late January.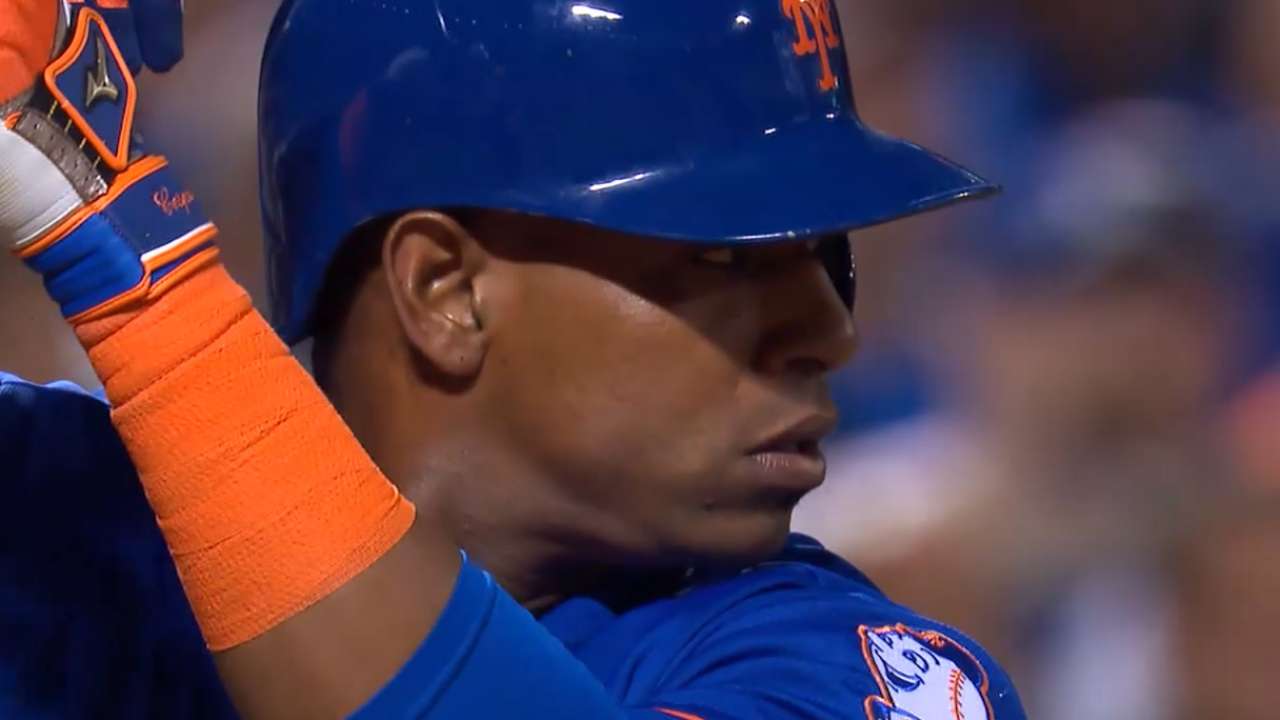 Cespedes was driving in his car when Van Wagenen called him to say the deal was official. He called it a "big relief."
"It was definitely a long process, but I think that my agents and I, we really didn't get impatient or get flustered or anything like that," Cespedes said. "We knew things would pan out."
Now, any remaining intrigue revolves around whether Cespedes will stay for all three years of his contract or opt out next November. Much of the baseball world has chewed on that as well and -- given next offseason's weak outfield market -- assumes he will take the latter tact.
To that, Cespedes also has a response.
"I have it in my mind to stay three years," he said, abruptly ending the conversation at that.
Anthony DiComo is a reporter for MLB.com. Follow him on Twitter @AnthonyDiComo and Facebook, and listen to his podcast. This story was not subject to the approval of Major League Baseball or its clubs.