MLB.com Columnist
Fred Zinkie
Battle of the closers set for 10 teams
A's, Braves among clubs looking to fill ninth-inning gig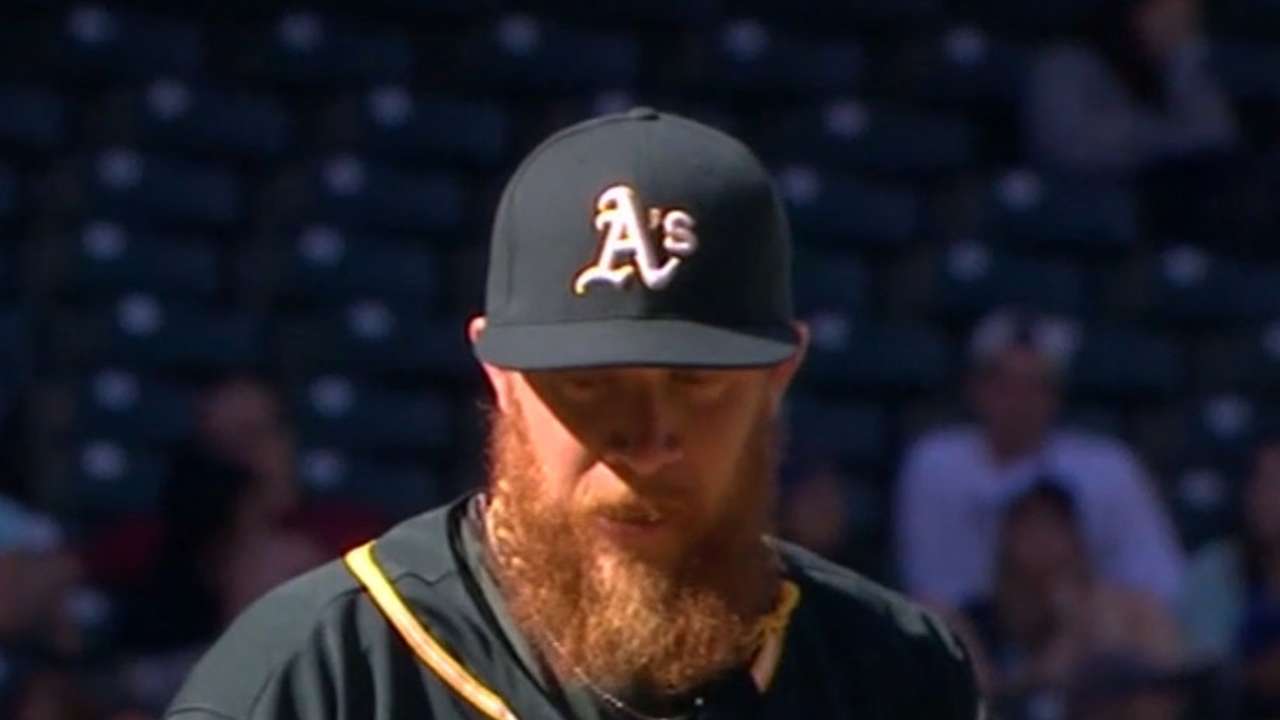 With just a few days remaining until the Feb. 8 launch of the MLB.com 2016 Fantasy Player Preview, smart fantasy owners will identify the bullpens that require monitoring during Spring Training. While we all know that Craig Kimbrel will finish off narrow wins in Boston, and Wade Davis will work the ninth inning in Kansas City, the following 10 clubs have unsettled closer situations.
A's: With a lifetime 2.25 FIP and 0.93 WHIP, incumbent closer Sean Doolittle certainly has the skills to dominate the ninth inning. But after being limited to 13 2/3 innings in an injury-plagued 2015 season, the left-hander will need to show that he is completely healthy during March. If Doolittle is not in top form, newly signed righty Ryan Madson can be a capable replacement. Following three consecutive seasons out of the Majors, Madson -- who saved 32 games in 2011 -- registered a 2.13 ERA and a 0.96 WHIP with the Royals last year.
Likely 2016 saves leader: Sean Doolittle
Blue Jays: By posting a 2.58 ERA, a 0.92 WHIP and 20 saves in his rookie season, Roberto Osuna proved that he could have a successful career as a bullpen anchor. But the Blue Jays may have long-range plans to shift the right-hander to the rotation. Offseason acquisition Drew Storen has extensive ninth-inning experience, and he could close games while the club moves Osuna to a relief role designed to build up his innings.
Likely 2016 saves leader: Drew Storen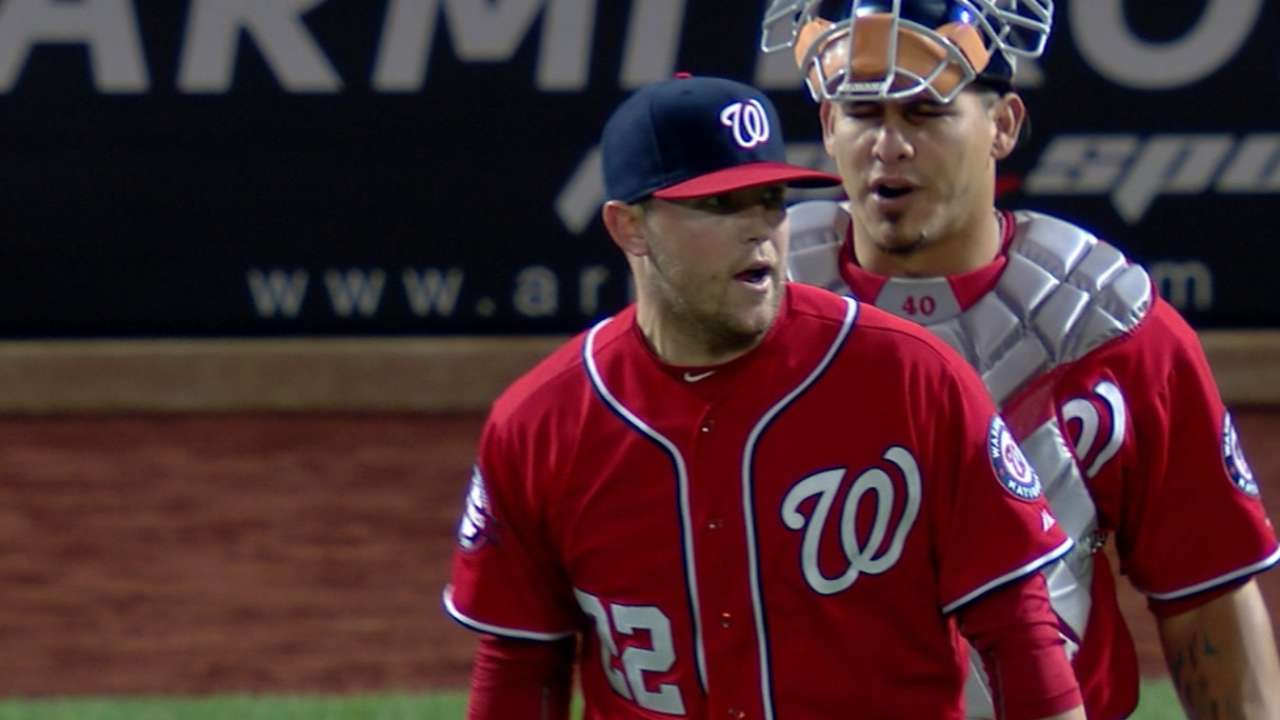 Braves: Manager Fredi Gonzalez already has stated that veteran Jason Grilli will enter Spring Training as the favorite for save chances. But Grilli is 39 years old and coming off a ruptured left Achilles that ended his 2015 season in July. If Grilli is not in top form during March, Arodys Vizcaino (1.60 ERA in '15) could seize the ninth-inning gig and become a second-tier mixed-league stopper.
Likely 2016 saves leader: Jason Grilli
Brewers: Milwaukee did not acquire an experienced closer to replace Francisco Rodriguez, which will result in a wide-open competition in Spring Training. Will Smith is a candidate after posting a 2.70 ERA and a 12.9 K/9-rate last season, but the Brewers may maximize his value by using the left-hander in favorable matchups during earlier innings. Having displayed solid strikeout skills and improved control, right-hander Jeremy Jeffress could anchor the bullpen instead. Meanwhile, Corey Knebel -- who registered a 3.22 ERA in his first full big league season -- is a darkhorse to win this competition.
Likely 2016 saves leader: Jeremy Jeffress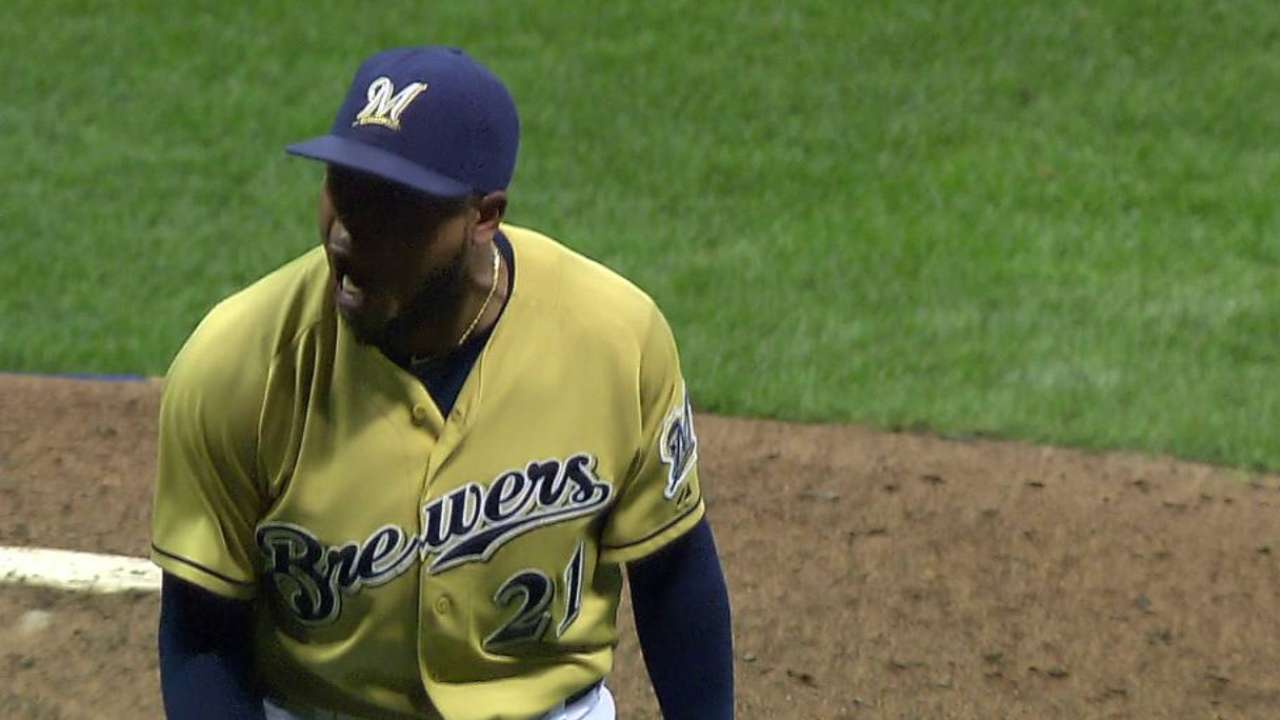 Mariners: Seattle has tabbed Steve Cishek to work the ninth inning, but even the most loyal Mariners fans would have to admit that a reliever who squandered a ninth-inning gig and posted a 1.48 WHIP last season has some degree of uncertainty tied to him. If Cishek cannot regain the control that deserted him last year (4.4 BB/9 rate), Joaquin Benoit will be ready to finish off narrow wins. A stalwart of consistency, Benoit has produced a 1.98 ERA and a 0.91 WHIP since the outset of 2013.
Likely 2016 saves leader: Steve Cishek
Marlins: Current closer A.J. Ramos is coming off an excellent season (2.30 ERA, 1.01 WHIP), and he has the strikeout skills to be a dominant ninth-inning man. But the righty is sometimes wild (lifetime 4.7 BB/9 rate) and the Marlins' relief corps includes Carter Capps, who is one of the best setup men in the National League. Capps has struggled to stay healthy in recent seasons, but he is coming off a 2015 campaign in which he posted a 1.16 ERA, a 0.81 WHIP and a 16.8 K/9 rate. A mediocre March from Ramos could open the door for Capps to steal the show.
Likely 2016 saves leader: A.J. Ramos
Padres: Fernando Rodney is seemingly the favorite to work the ninth inning, given his 236 career saves, but he will need to prove that he can rebound from the 4.74 ERA and 1.40 WHIP he produced a year ago. If the 38-year-old struggles during Spring Training, Kevin Quackenbush (career 3.28 ERA, 1.17 WHIP) or Jon Edwards could emerge as the club's closer.
Likely 2016 saves leader: Fernando Rodney
Phillies: The rebuilding Phillies have cast a wide net in search of a replacement for Ken Giles. David Hernandez is the consensus favorite to close out victories, but he has 19 career saves to his credit and has thrown 33 2/3 innings since the outset of 2014. The club could instead opt for Ernesto Frieri (lifetime 3.55 ERA, 73 saves) or Luis Garcia (3.51 ERA in '15).
Likely 2016 saves leader: David Hernandez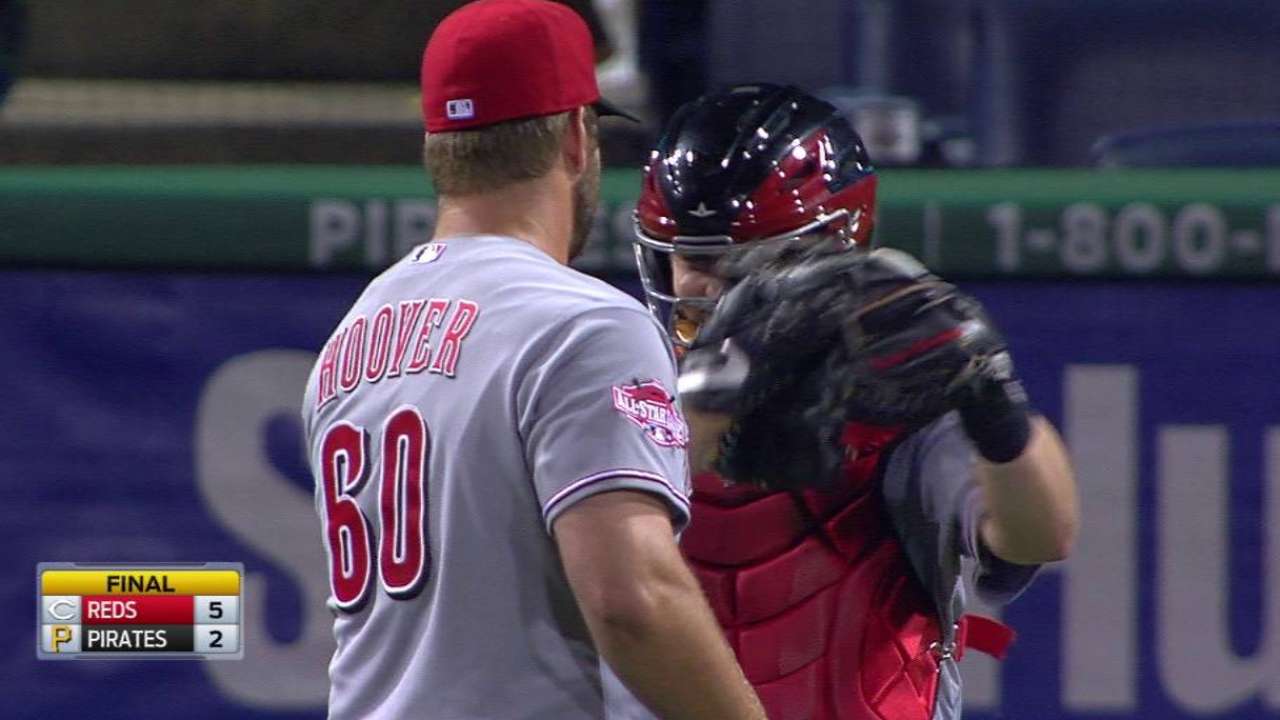 Reds: Another rebuilding club that has opted to open the season without an established closer, Cincinnati is expected to give J.J. Hoover (career 3.34 ERA, 1.18 WHIP) the first chance to secure ninth-inning duties. If Hoover falters in March, righty Jumbo Diaz (lifetime 3.88 ERA, 1.25 WHIP) or southpaw Tony Cingrani (career 3.84 ERA, 1.33 WHIP) could emerge as closer candidates.
Likely 2016 saves leader: J.J. Hoover
Rockies: Newly acquired Jake McGee -- who owns a lifetime 2.77 ERA, a 1.02 WHIP and an 11.1 K/9 rate -- is clearly the most talented hurler in the Rockies' relief corps. The southpaw enters Spring Training with a great opportunity to secure the stopper's job, but the club could opt to use its best left-handed reliever in a more versatile role. Righties Jason Motte and Chad Qualls have combined for 134 career saves, which gives manager Walt Weiss plenty of options when deciding Colorado's bullpen hierarchy.
Likely 2016 saves leader: Jake McGee
Fred Zinkie is the lead fantasy baseball writer for MLB.com. Follow him on Twitter at @FredZinkieMLB. This story was not subject to the approval of Major League Baseball or its clubs.