Inbox: Was trade for Olivera a wise move?
Beat reporter Mark Bowman answers questions from Braves fans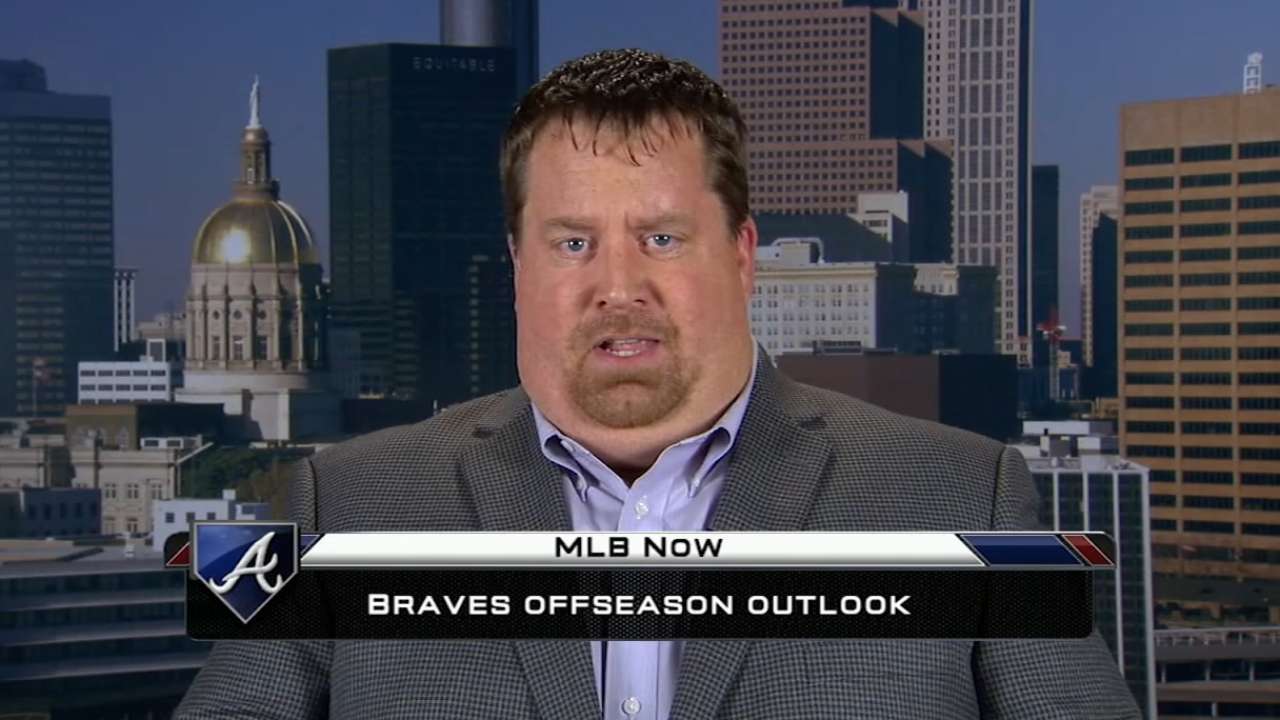 You seem to be pessimistic about Hector Olivera from both an offensive and defensive perspective. Was that the worst trade the Braves made last year?
-- Unknown
Jason Heyward and Justin Upton weren't going to re-sign with the Braves. The only way to get rid of Melvin Upton Jr.'s contract was to include Craig Kimbrel in the deal. Evan Gattis' defensive limitations made him a better fit for the American League.
Atlanta had reason to trade each of these aforementioned players. The same can't be said for Jose Peraza or Alex Wood -- the young duo that highlighted the package the Braves used to acquire Olivera from the Dodgers on July 30.
• Submit a question to the Braves Inbox
The respective values might look different now that Wood might not be part of Los Angeles' rotation and Peraza has been traded twice within the past year.
But if you think this offseason's trade with the Reds was proof that the Dodgers quickly lost interest in Peraza, remember they essentially did the same with Olivera. The only difference: They hadn't given Peraza a non-refundable $28 million signing bonus.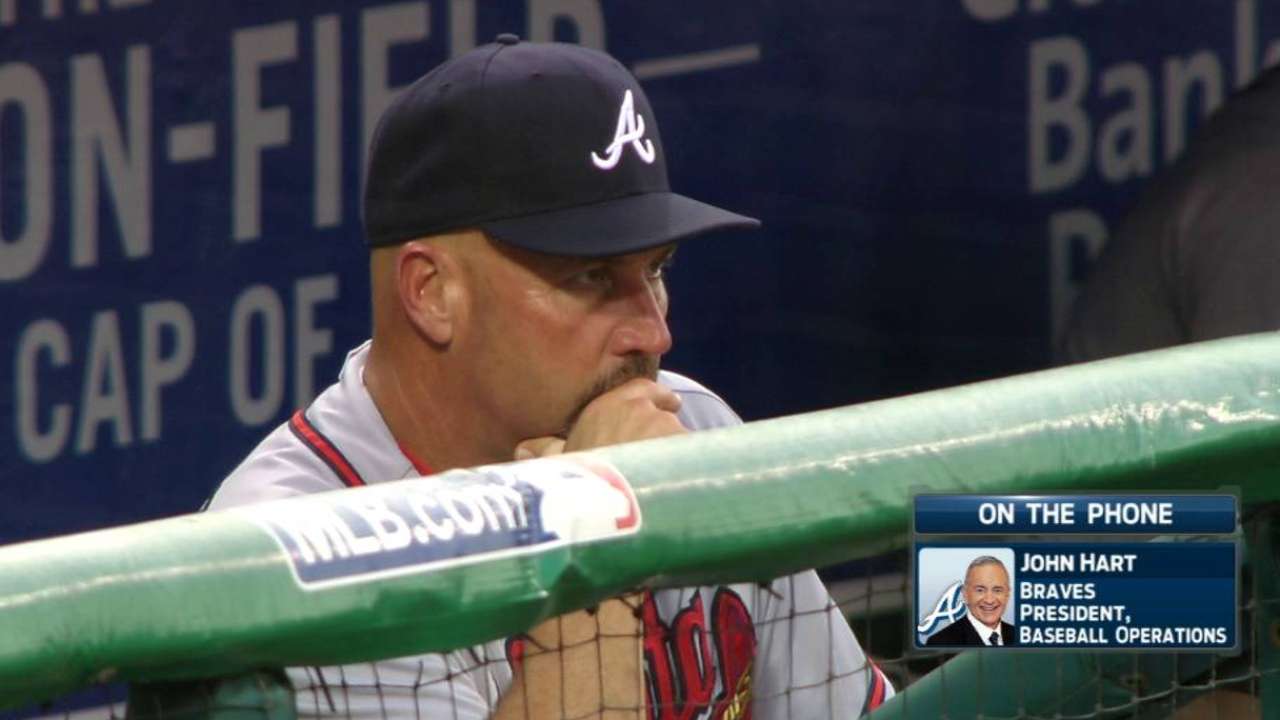 Olivera was a heralded international free agent when he signed a six-year, $62.5 million deal (includes the $28 million signing bonus) with the Dodgers last year. But he played just 19 Minor League games (six at the Rookie level) before Los Angeles was willing to part ways with him.
Maybe Olivera's great physical skills will help him take advantage of the chance to make necessary adjustments while experiencing his first full Spring Training this year. But accounting for the struggles the 30-year-old Cuban encountered in September and again during his abbreviated stint in the Puerto Rican Winter League, there's reason to wonder if Olivera will make the many adjustments necessary to find success in the Majors.
One Braves fan recently opined that it might not matter what Olivera does, if the values for Peraza and Wood continue to drop. But before going down that road, ask yourself whether the values for Peraza and Wood would have dropped in a similar fashion had they stayed within Atlanta's system. And if the values had at least remained similar to when this trade was made in late July, might the Braves have at least gained more (via trade value or performance) than they will get if Olivera never lives up to expectations? These are just a few questions as we attempt to determine whether Atlanta was wise to take this chance on Olivera.
Do you think that it is a bad thing that there are only two players on today's roster that played for the Braves in 2014 (Freddie Freeman and Julio Teheran)?
-- Noah H., Charlotte, N.C.
Well, their primary reason to bring both Emilio Bonifacio and David Carpenter back this year was to add a couple more guys who can reminisce about that unmemorable 2014 season. No, but seriously, I do understand what you're alluding to in terms of long-standing bonds and continuity. The Braves are placing a heavy focus on creating this among the many prospects they have acquired over the past year.
When the Braves brought most of their top prospects to Atlanta in December, Max Fried discussed some of the bonds formed. The club will attempt to strengthen these bonds when they bring some prospects to Spring Training more than a week before Minor League camp opens.
If the Braves are aiming to win the National League East in 2017, should they be looking for a veteran pitcher to lead the young staff?
-- Jeff H. Byrdstown, Tenn.
As you might remember, this was essentially the basis of my argument to keep Shelby Miller. I expressed this view a few times before knowing the Braves would end up with Ender Inciarte, Dansby Swanson and Aaron Blair.
Still, even though this lucrative package exceeded all expectations, the immediate consequences of this trade remain the same. The rotation appears destined to serve as the obvious weak link this season. And 2017 might arrive too soon for many of the top pitching prospects to gain sustainable comfort in the Majors.
So yes, it might make sense to add some experience at some point within the next 12 months. But given the cost of pitching on the free-agent market, it might be best to use some of the pitching prospect surplus to acquire a proven frontline starter who could provide some stability within a young rotation.
What is Mike Minor's status?
-- Ed H., Huntsville, Ala.
It's nice to see that many Braves fans have remained interested in Minor, who remains the only Braves starting pitcher to win a postseason game within the past 10 years. But his days of pitching for Atlanta appear to be over, at least for now. As Minor recovers from the shoulder injury he suffered in May, he has drawn interest from a handful of clubs. That interest level will likely increase once he returns to the mound and gives teams a better idea of just how healthy his shoulder might be. It sounds like there's a good chance Minor will sign with a club within the next month.
Mark Bowman is a reporter for MLB.com. This story was not subject to the approval of Major League Baseball or its clubs.