Around the Horn: Catchers
Rays have solid trio in Casali, Rivera and Conger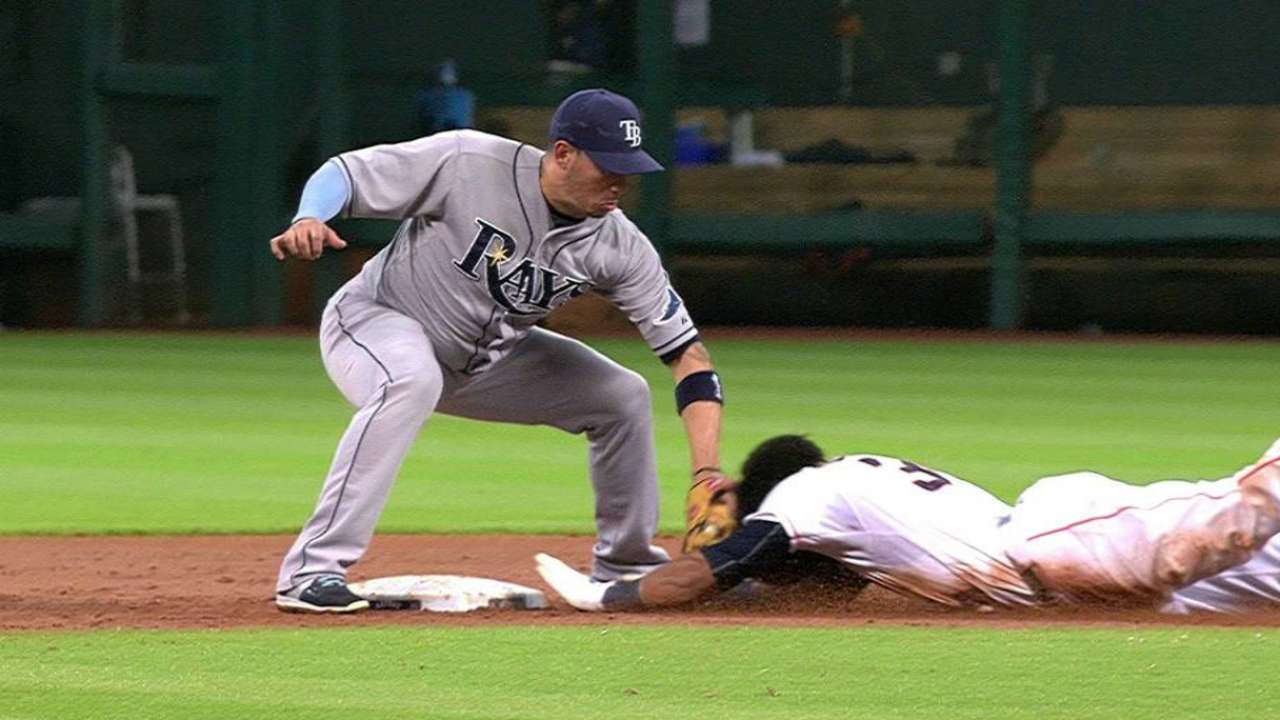 The following is the third in a series of stories that will focus, position by position, on the 2016 Rays. Right up until Spring Training camps open, we'll preview a different position. Today: catchers.
ST. PETERSBURG -- The catcher's position has long been an open sore for the Rays.
Those struggles have been personified by a great lack of offensive firepower from the team's receivers over the past several years, at least until 2015, when Curt Casali brought some power to the position.
Casali's 2015 offensive promise brings hope to the position for 2016. The Rays will go to camp with three Major League catchers in Casali, Rene Rivera and Hank Conger, with Luke Maile, who got some Major League service in 2015, likely waiting in Triple-A Durham.
• Inbox: What's the fate of Rivera, Casali?
Rivera, Casali and Conger appear to be a solid group, each having strengths and weaknesses.
Conger's offense is good, but he struggled throwing out runners for the Astros last season.
Conger has always graded high as a pitch framer, which is a quality the Rays have long valued. However, his troubles throwing out runners last season hit rock bottom as he threw out just one runner in 43 attempts. No doubt Conger's throwing prompted Houston to move him to Tampa Bay for cash considerations, even though he had a fairly solid season at the plate.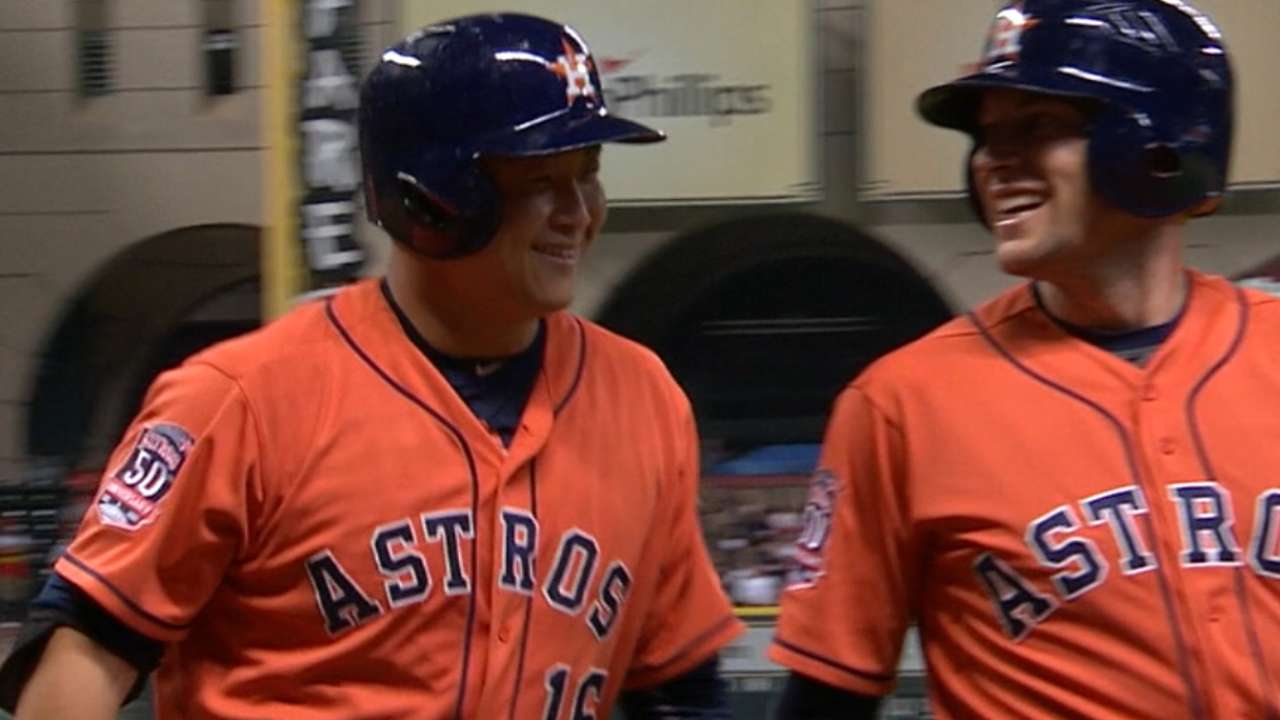 Rivera arrived to the Rays prior to the 2015 season after hitting .252 with 11 home runs and 44 RBIs with the Padres in 2014. Given the fact that Tampa Bay's 2014 tandem of Jose Molina and Ryan Hanigan combined for 89 hits -- a .187 average -- with five home runs and 44 RBIs, those numbers looked Ruthian. Unfortunately for Rivera and the Rays, he hit .178 with five home runs and 26 RBIs. Eventually that production prompted Tampa Bay to commit to Casali.
Casali hit 10 home runs in 101 at-bats for the Rays before suffering a season-ending left hamstring strain on a home run trot Aug. 25 against the Twins. He had not shown such power in the past.
Casali appears to be the front-runner to start at catcher for Tampa Bay in 2016, but the team has not anointed any one of the group as the starter. Conger or Rivera could easily win the job.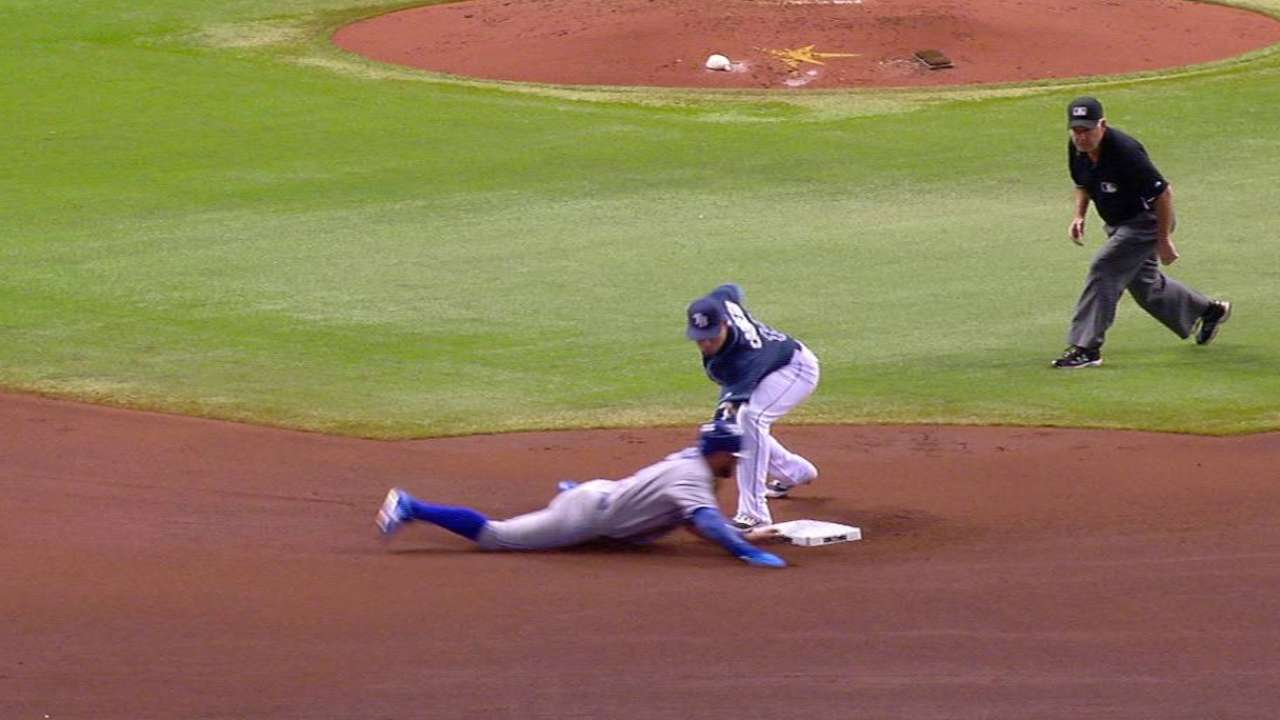 "I think competition is what it is," Casali said. "That's what it should be. I don't think anybody should be necessarily handed the position right off the bat unless you're a huge name guy.
"I'm looking forward to meeting Hank and hanging out with him and seeing what he's about. And hopefully he's about the winning mentality. Because that's what we need and that's what I want to bring to the team most of all should I be on it. I'm really looking forward to getting back to Spring Training."
Meanwhile, Maile will likely continue to season in Triple-A, where he will be available if needed. Also waiting in the wings are highly regarded catching prospects Justin O'Conner, Chris Betts and Nick Ciuffo.
Bill Chastain is a reporter for MLB.com. This story was not subject to the approval of Major League Baseball or its clubs.