MLB.com Columnist
Richard Justice
Risky to count out Cards in NL Central
With Cubs anointed as favorites, Wainwright, talented squad should be plenty motivated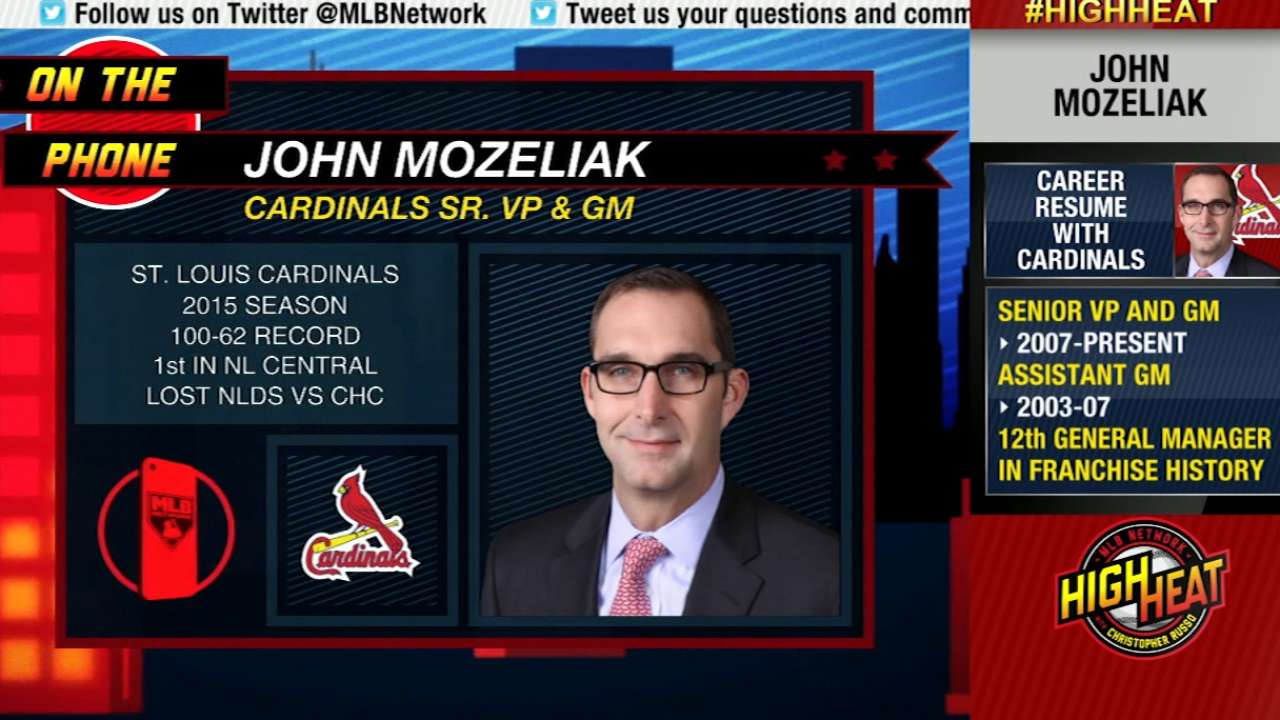 I'm guessing the St. Louis Cardinals are absolutely thrilled that some of us have already conceded the National League Central to the Chicago Cubs. The Cardinals? They're playing for second place -- or third. You can look it up.
Do you think Cards manager Mike Matheny sees this as a gift? Competitive people love this stuff. They feed off being doubted. It motivates them every single day. How about Matt Holliday and Adam Wainwright? Think they're conceding anything to the Cubs?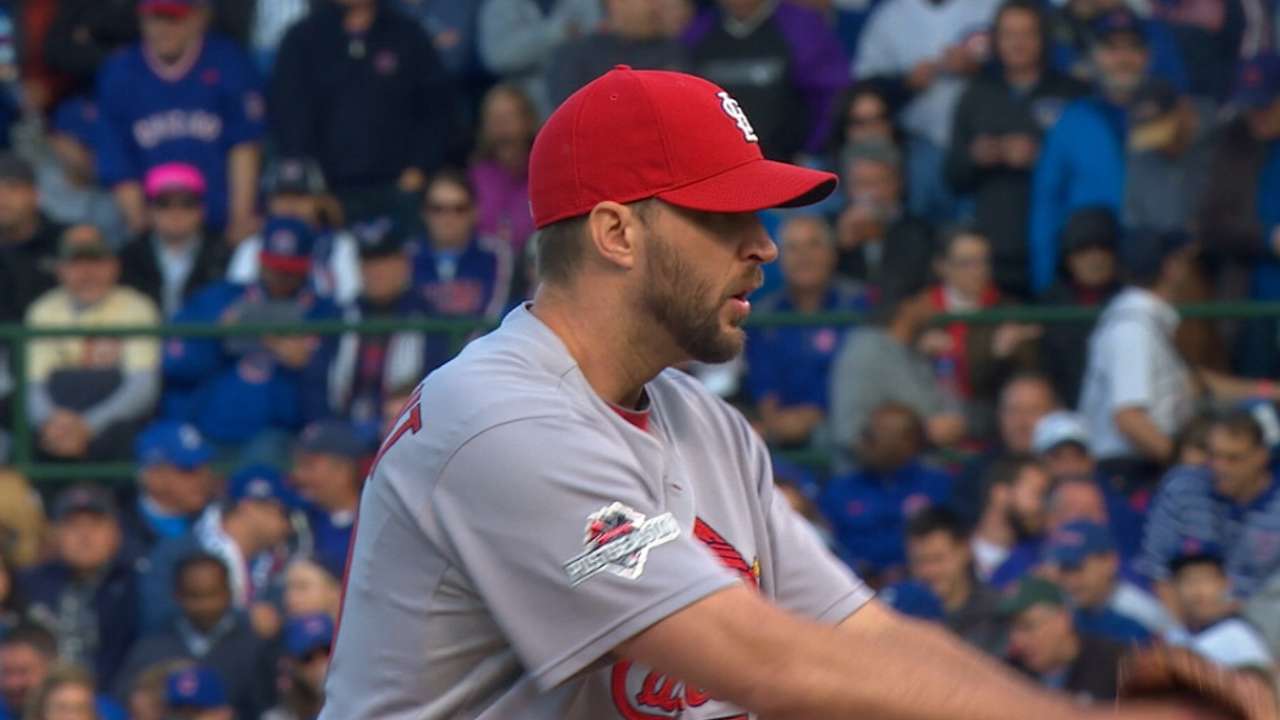 OK, I understand this isn't high school baseball. In the end, emotion and fighting words can only do so much. The grind of a 162-game season will reveal every strength, expose every weakness.
We'll find out if the Cubs have indeed passed the Cardinals after what may have been a transformative offseason by what happens on the field.
On the other hand ...
Do not overlook the Cards, or for that matter, the Pirates. There's talent. There's confidence.
Cubs manager Joe Maddon is sure to mention that to his players and coaches. This could again be the grownup division. For long stretches of last season, the NL Central appeared to have the NL's three best teams.
According to Fangraphs.com, these are the NL Central projections:
Cubs 94-68
Cardinals 84-78
Pirates 83-79
After five straight postseason appearances and three straight division titles, the Cardinals are projected to finish 10 games behind the Cubs and one ahead of the Pirates. Last season, St. Louis was the only team to crack the 100-win threshold.
That's a byproduct of the Cubs having all that young talent and going on a $277 million free-agent spending spree this offseason. To add Jason Heyward, Ben Zobrist and John Lackey to a club that won 97 games could create a monster of a team.
Meanwhile, the Cardinals went hard for Heyward and David Price, but came up short. Their big free-agent addition has been getting Mike Leake to replace injured Lance Lynn in the rotation.
If you're a Cardinals fan, though, there's still hope -- plenty of it. For one thing, the Cards still have money to spend if something comes up they're comfortable doing.
But what they've also done is stick to their core belief of producing their own players. In addition, they believe that when players have earned a shot in the big leagues, they ought to get that shot.
To quote Braves president John Schuerholz, "If you've got young players who are ready, it can be ruinous to an organization not to give them that chance."
Accordingly, projections about the Cardinals perhaps can't accurately predict production for Stephen Piscotty, Randal Grichuk and Tommy Pham. Between them, they've had fewer than 1,000 Major League at-bats (821 to be precise).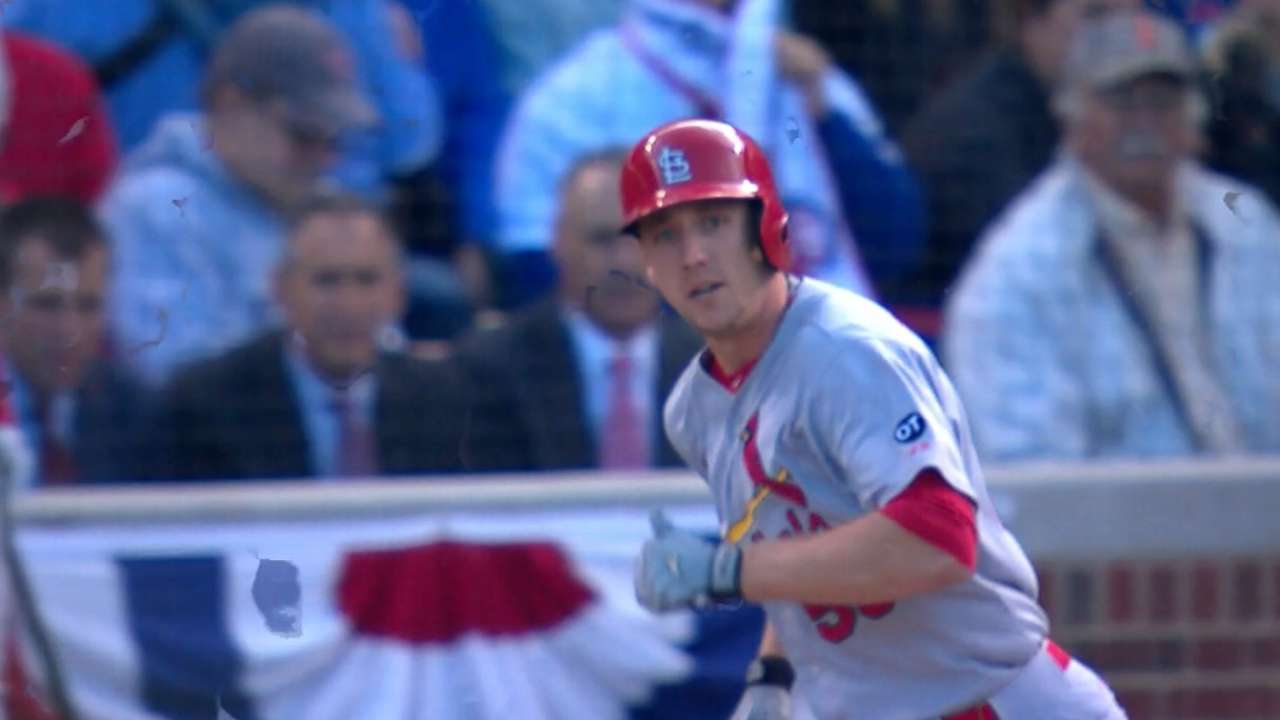 The Cards do not know how good the three of them will be, but in Piscotty's case, there's star potential.
There are other questions. This is a big season for Matt Adams, who played just 60 games last season but has looked like a future star at times. During the 2013-2014 seasons, he hit 32 home runs in 823 at-bats and had an .800 OPS.
Likewise, the rotation has questions that can be answered only over the course of an entire season. If Jaime Garcia is healthy, and if Marco Gonzales and Tim Cooney provide insurance at Triple-A, the Cardinals would again be in a very good place.
Here's the point: there's plenty to like about the Cards. The lineup needs the younger players to produce in addition to Matt Carpenter, Holliday, etc.
What's the alternative? The Cardinals pushed to sign Heyward. When that didn't work out, they decided not to simply throw money at the next available free agent.
General manager John Mozeliak's genius has been his ability to see a larger whole and to assign a value to each player.
How often has Mozeliak been wrong? Five consecutive postseason appearances emphatically answer that question. Cards fans would point out there hasn't been a championship since 2011. Nothing wrong with that.
In St. Louis, the bar is higher than most other places. That's why it's the best baseball city on the planet and why baseball season runs, oh, 365 days a year.
If Mozeliak is wrong about Piscotty, Grichuk, etc., it could be a tough, disappointing season in St. Louis. But the Cardinals haven't been wrong very often in recent years. Wouldn't it be a kick in the pants if they won 100 games again?
Richard Justice is a columnist for MLB.com. Read his blog, Justice4U. This story was not subject to the approval of Major League Baseball or its clubs.