Rumor roundup: Ethier trade suitor emerges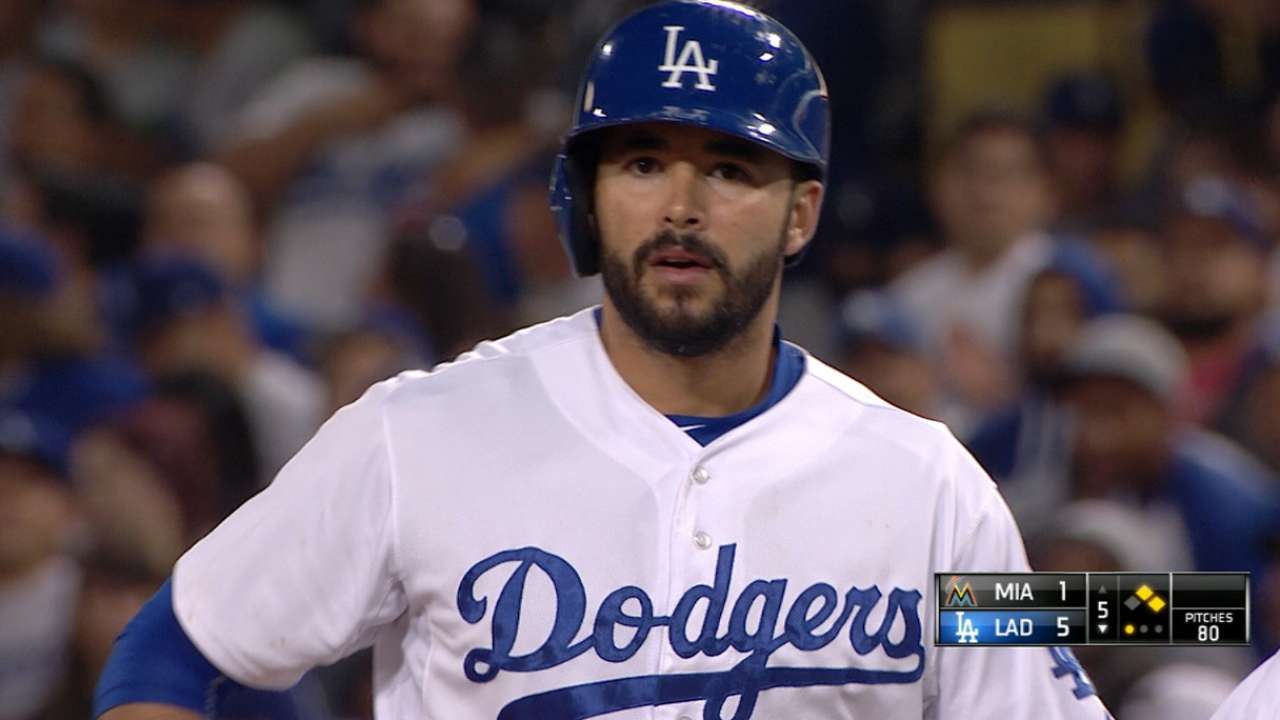 Just when it appears the Hot Stove is cooling, it reignites with trade speculation and free agent rumors. Monday saw a few big names surface in trade speculation, while another player settled on a 2016 deal to avoid arbitration.
Here's a look at the latest developments from around the big leagues:
White Sox interested in Ethier
If the Dodgers plan to shop Andre Ethier, an interested buyer may have emerged. The White Sox are reportedly exploring trade options for the Los Angeles outfielder, according to MLB.com's Phil Rogers.
Not clear if there's a match but #WhiteSox are exploring #Dodgers Andre Ethier. His 2.7 WAR in '15 would be 4th best in their lineup.

— Phil Rogers (@philgrogers) February 1, 2016
Rogers noted that while the Dodgers would prefer to trade Carl Crawford, Ethier has been a hotter target among teams with outfield needs. The White Sox have been linked to former Cubs outfielder Dexter Fowler, who remains unsigned. Fowler would, however, cost Chicago its second Draft pick because he rejected a $15.8 million qualifying offer from the Cubs (and the White Sox first pick is in the top 10 and therefore protected).
The clock could be ticking on trading Ethier. The 33-year-old veteran gains 10-and-5 rights in April, which would allow him to veto any potential trade.
Ethier has spent his entire 10-year big league career with the Dodgers, earning two All-Star nods. He hit .294/.366/.486 with 14 homers and 53 RBIs through 142 games last season.
Nats on Lucroy's no-trade list
If the Nationals are interested in Brewers catcher Jonathan Lucroy, that feeling may not be mutual. FOX Sports' Ken Rosenthal reported that Washington is among the eight teams on Lucroy's no-trade list.
Lucroy still could waive his no-trade rights, which Rosenthal speculates could happen in exchange for a contract extension that would begin in 2017 and eliminate his $5.25 club option.
Lucroy, 29, has played six seasons with the Brewers, batting .282/.340/.430 with 66 homers in 710 games. He's slated to earn $4 million this season on a team-friendly contract.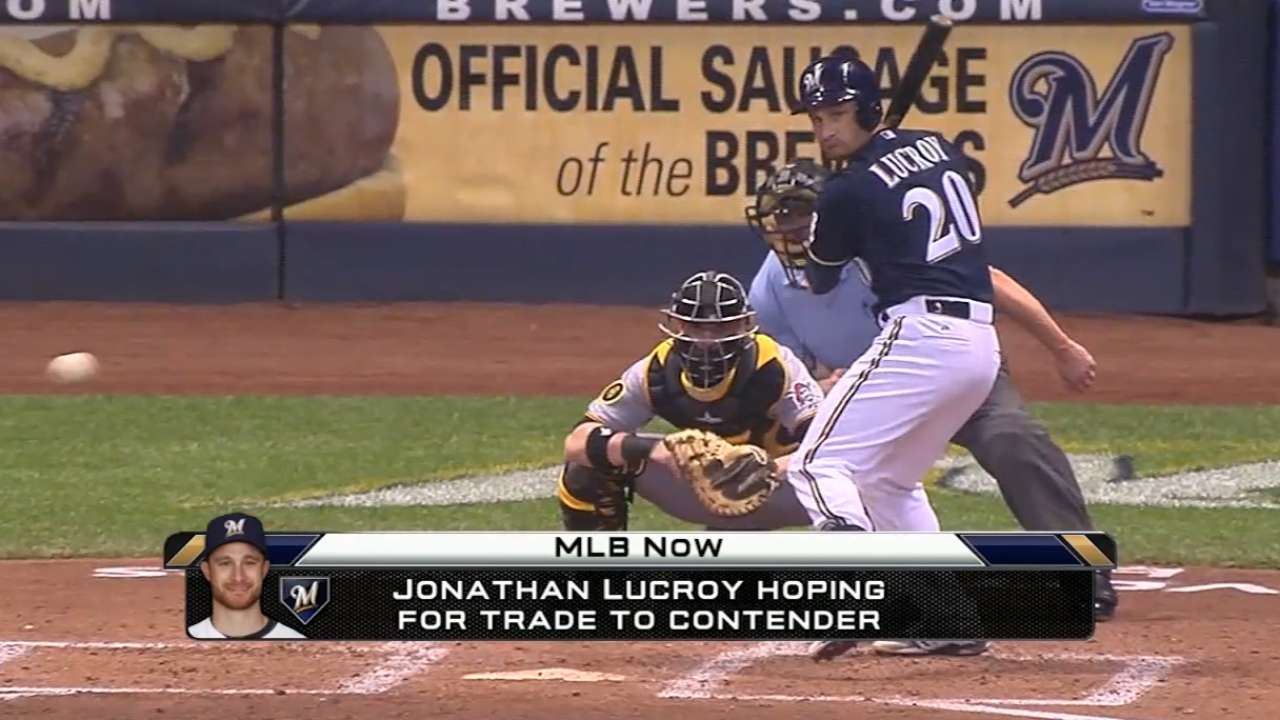 Giants, Kontos agree on one-year deal
George Kontos is the latest player to avoid arbritration this winter, coming to terms on a one-year, $1.15 million deal with the Giants. MLB Network's Jon Heyman was the first to report the news, which a source confirmed to MLB.com's Chris Haft.
Kontos earned $517,500 last year and filed for $1.35 million, while the Giants initially offered $850,000. The 30-year-old right-hander posted his best year in the Majors last season, compiling a 2.33 ERA through 73 relief outings. His 0.94 WHIP was a career-best mark.
First baseman Brandon Belt now remains the lone Giants player still in the arbitration process.
Chad Thornburg is a reporter for MLB.com. This story was not subject to the approval of Major League Baseball or its clubs.