Montgomery thinks Phillies have bright future
Chairman receives humanitarian award for work in community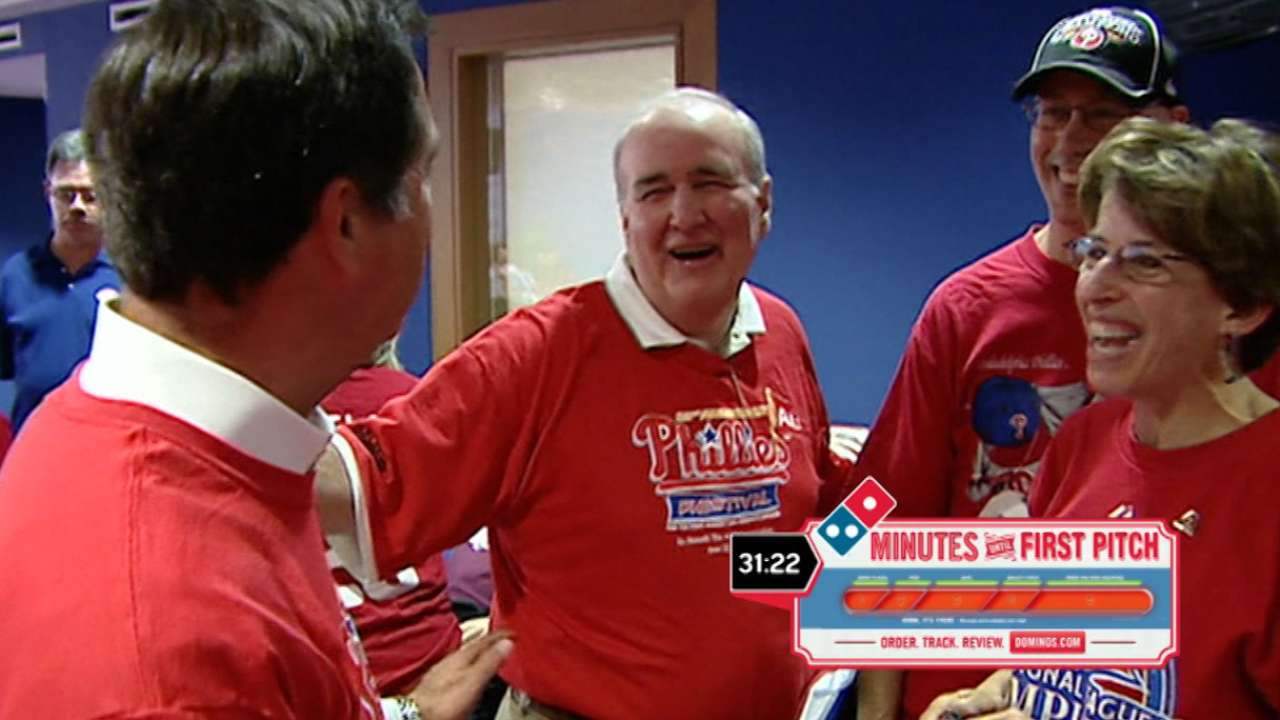 CHERRY HILL, N.J. -- Phillies chairman David Montgomery figures he has been to nearly every Philadelphia Sportswriters Association dinner since 1972.
On Monday night, the PSWA honored him. Montgomery received the Ed Snider Lifetime Distinguished Humanitarian Award for his extensive work with the Philadelphia community for more than 40 years. Montgomery started with the Phillies in '71, becoming chief operating officer in '92, acquiring an ownership interest in the team in '94 and serving as president from 1997-2014. He moved into the chairman role following a battle with jawbone cancer in '14.
"I'm so fortunate I'm here representing all of us," Montgomery said. "We're a lucky group. We get an opportunity because of the spotlight being on us."
Montgomery ran the show when the Phillies had arguably their best run in franchise history, winning one World Series, two National League pennants and five NL East titles from 2007-11. The Phillies have not had a winning season since 2011, but Montgomery said he sees better times ahead.
"I'm really pleased," he said. "I think we're in great hands. I really do. My little commercial would be that we're going to have a very interesting 2016. And I think with the work we're doing, the future will turn pretty quickly."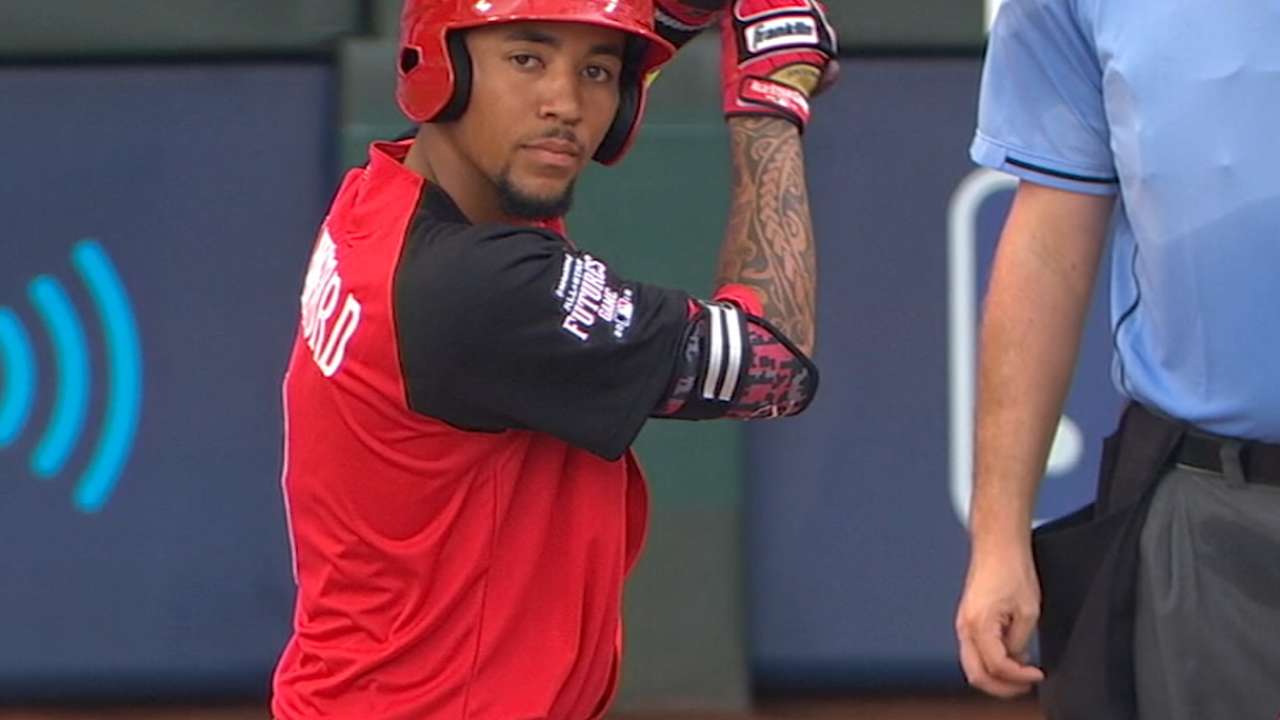 In a little more than a year, Montgomery has watched the Phillies trade Jimmy Rollins, Chase Utley, Cole Hamels, Jonathan Papelbon, Ken Giles, Marlon Byrd, Ben Revere and Jake Diekman. They received a slew of prospects in return, which is one reason why Philadelphia has seven players in MLBPipeline.com's Top 100 Prospects list -- more than any other team in baseball.
"We're acquiring young talent," Montgomery said. "Some will surprise us and some will disappoint us. The good news is we have enough that I think we'll have some pleasant surprises."
But that is the future. Monday was Montgomery's night.
Snider, who is the chairman of Comcast Spectacor, a Philadelphia-based sports and entertainment company that owns the Flyers of the National Hockey League, received the award that bears his name in 2012 for benefiting numerous charitable organizations and agencies in the Philadelphia area.
"It's special," Montgomery said. "And it's special that it's named after Ed."
Todd Zolecki is a reporter for MLB.com. Read his Phillies blog The Zo Zone, follow him on Twitter and listen to his podcast. This story was not subject to the approval of Major League Baseball or its clubs.