Caray documentary debuts tonight on MLB Network
'Holy Cow!' premieres at 9 p.m. ET, honors colorful legendary announcer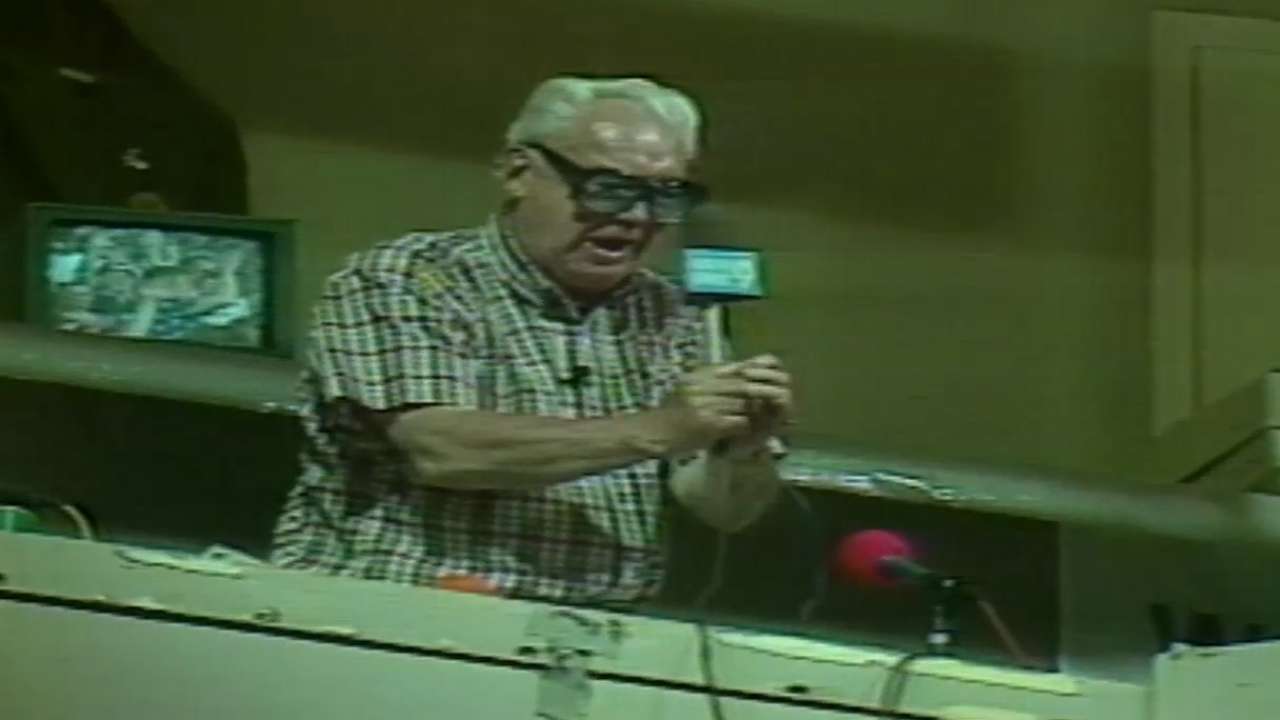 He wore the huge glasses, was prone to mispronunciations and occasional off-color babbling and loved his brewskis.
Harry Caray's career of persistence, obsession with the game and penchant for having a good time are well-chronicled, from his beginnings at KMOX in St. Louis to his unbreakable bond with Chicago, where he called White Sox games for 11 seasons and Cubs games for his final 16.
Ranking the 7 best Harry Caray impressions
This month marks the 18th anniversary of Caray's passing, and hardly a day goes by that someone in baseball doesn't remember one of the most legendary, beloved broadcasters the game has ever known. It's fitting that Caray's amazing life and career would be covered in MLB Network's documentary series, "MLB Network Presents." The premiere of the one-hour "Holy Cow! The Story of Harry Caray" airs tonight at 9 p.m. ET.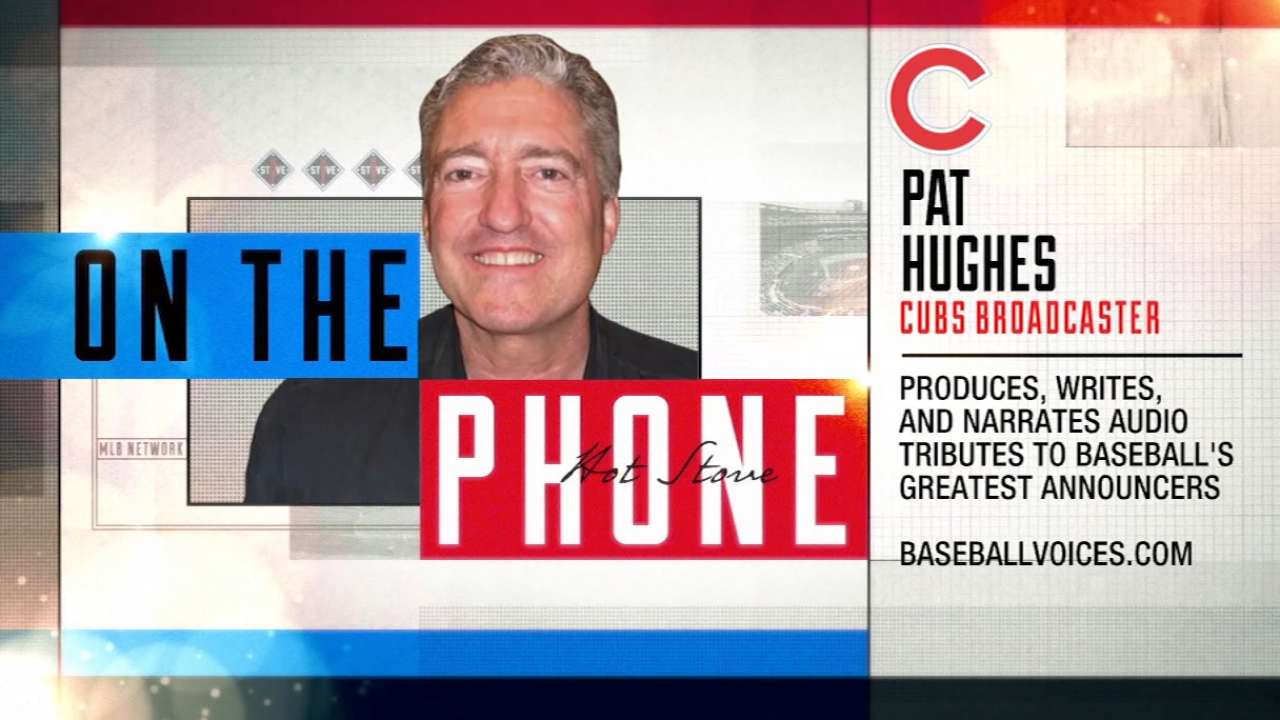 The film, which was narrated by award-winning actor and lifelong Cubs fan William L. Petersen, is packed with hilarious clips that highlight Caray's offbeat, sometimes-off-color, iconoclastic broadcasting style, as well as interviews with family members, ballplayers and team executives who came to not only admire Caray for his unique personality but also respect him for his brilliance behind a microphone.
"Holy Cow" includes interviews with Braves broadcaster and Harry's grandson, Chip Caray, and Harry's widow, Dutchie Caray, plus baseball broadcasters Joe Buck, Bob Costas, Pat Hughes, Tim McCarver, Steve Stone and Rick Sutcliffe. Former Cubs president John McDonough, Chicago columnist Rick Kogan and Chicago comedians Tom Dreesen and Jeff Garlin also appear.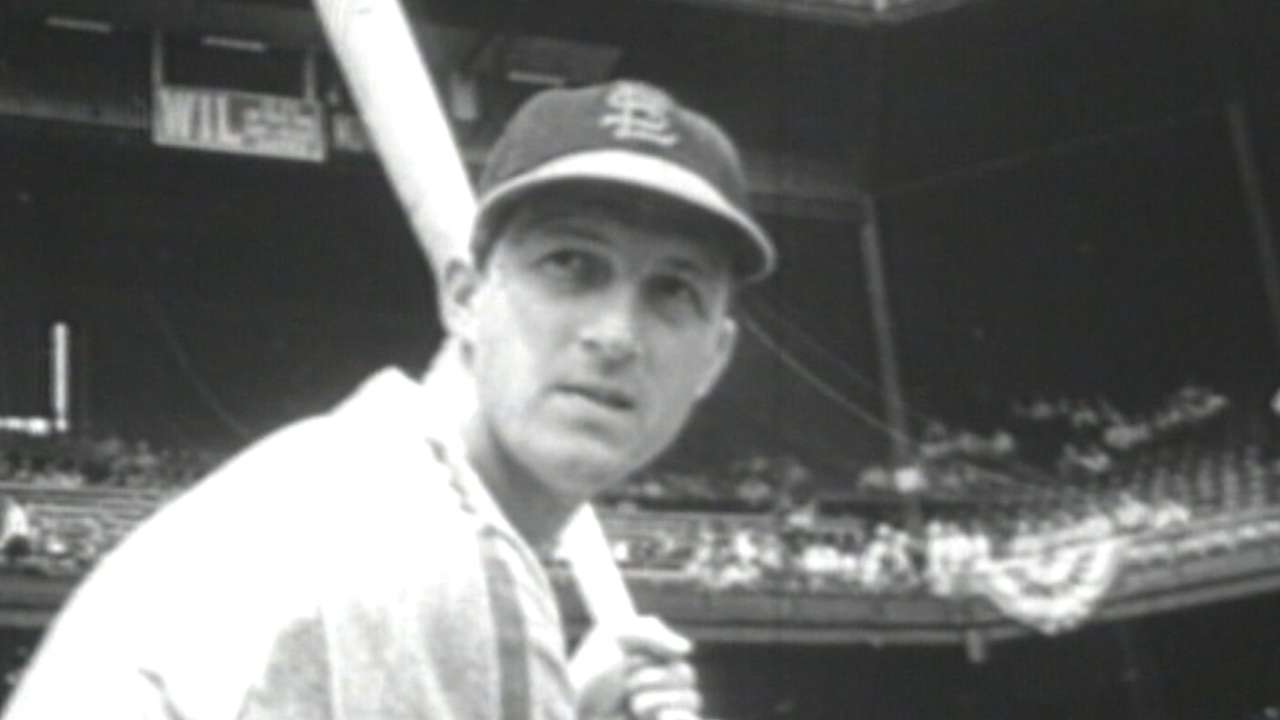 There's also the emotional saga of his relationship with his son, Skip, his grandson, Chip, and how baseball and broadcasting drew them apart but ultimately brought them back together.
"Watching the documentary brought back some of the happiest moments of not only my life but the lives of my family and my friends," former Cubs ace Sutcliffe said. "Harry's the one that nicknamed me 'The Red Baron.' I've told the story that for all my years with the Dodgers and Cleveland, you could have collectively put all of my fan mail in one small box.
"Once he nicknamed me 'The Red Baron' and talked about me every fifth day on WGN, there was a medium-sized fan mail box every day. If he loved you, it seemed like the whole world loved you."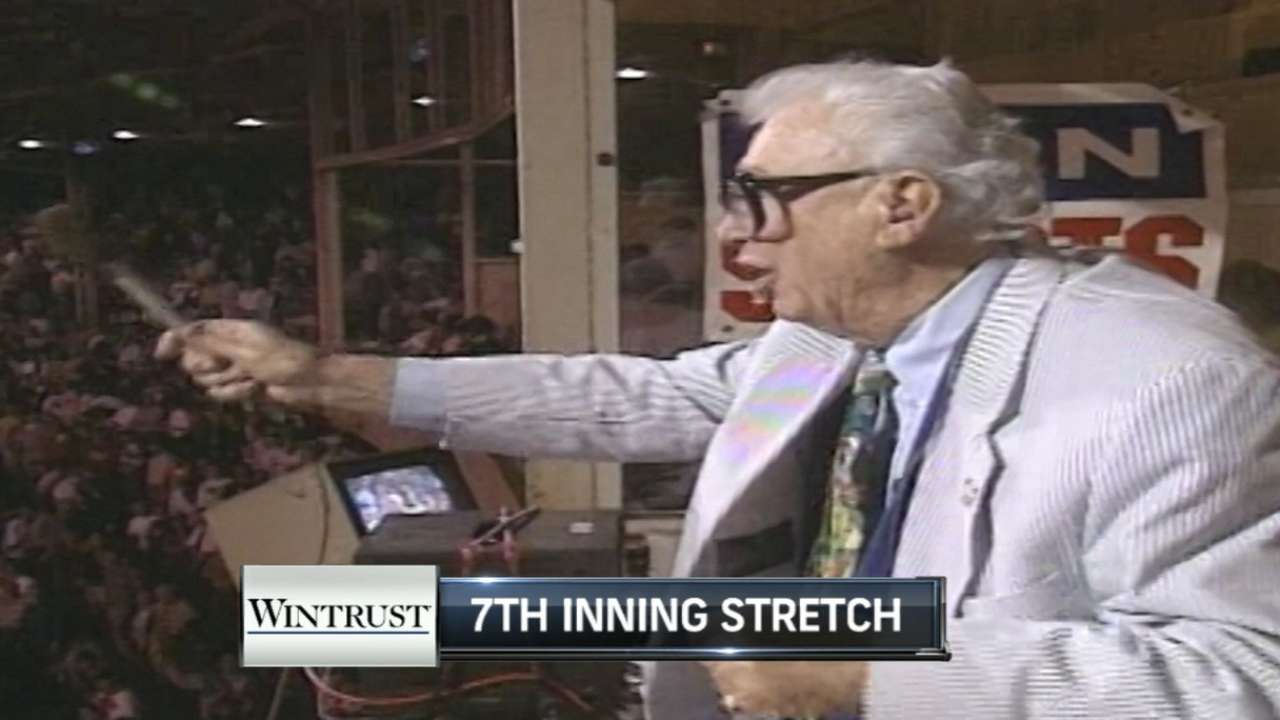 It would be impossible to make a documentary about Caray and not delve into the larger-than-life character that he made himself out to be, and that's not shied away from in the film. It's all in there: Caray's glasses, his wild white hair, his beer fridge and often overly tangential storytelling in the booth. Or his disregard for political correctness when it came to the Cubs' performance on the field or the other myriad topics that might run through his unfiltered brain.
It was all part of the deal, it was all part of what people adored about Caray, and none of it will ever happen again.
"The first thing you would say was, 'How does he get away with it?'" McDonough said in the film. "But because of his charisma, because he was respected and really knew the game, he almost had a license that no one else had."
That license extended to one of Caray's most famous and revered -- and now replicated -- nightly activities: the seventh-inning stretch singing of "Take Me Out To The Ball Game." It extended into the wee hours of the Wrigleyville nights at Harry Caray's Restaurant and Bar and other watering holes, where the man who couldn't get enough of life would party with his people. Those "Mayor of Rush Street" days are chronicled in the film as well.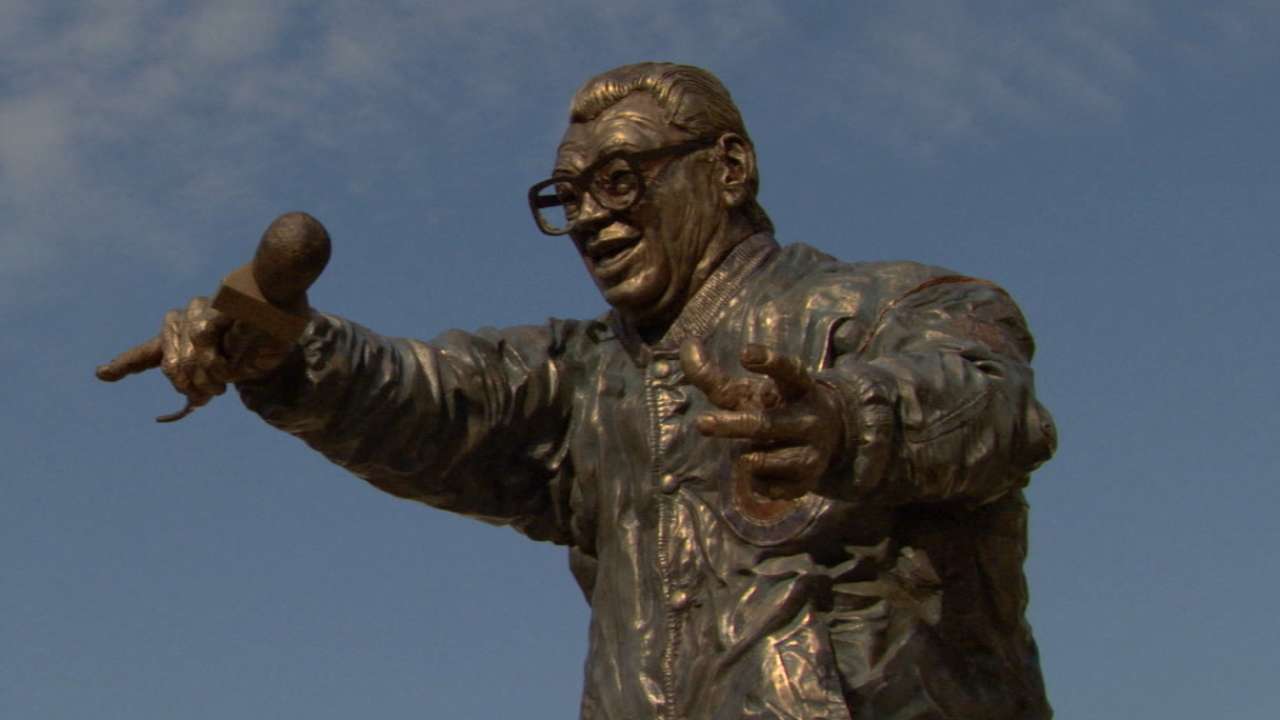 But don't kid yourself. Caray was all about baseball, and, during his most memorable and indelible years, all about Cubs baseball. He might have drifted off into tangents from time to time while announcing games, but he knew his stuff.
"He was just a really good baseball announcer," Buck said in the film. "I think that kind of gets lost in the creation that's been this Harry Caray character."
Every bit of Caray's persona was covered at his funeral, and his life and humor were encapsulated perfectly by his longtime friend, Peoria Chiefs owner Pete Vonachen, who began a touching and funny 15-minute eulogy by saying, among other things, "I know I won't have to drive the hearse because he always told me I was the lousiest driver in the world."
Sutcliffe, who became a broadcaster following his playing days, said he is reminded of Caray almost every day and that being asked to be a part of the documentary was a great honor.
"He was just one of a kind," Sutcliffe said. "And really, unless you were around him or had 20 people sharing stories about him, it's hard to grasp the whole reason for his popularity. The documentary does a good job of it."
Doug Miller is a reporter for MLB.com. Follow him on Twitter @DougMillerMLB. This story was not subject to the approval of Major League Baseball or its clubs.