Gordon trade a do-over -- and for good reason
Deal for Gold Glover reinforces Marlins' mantra: Give to receive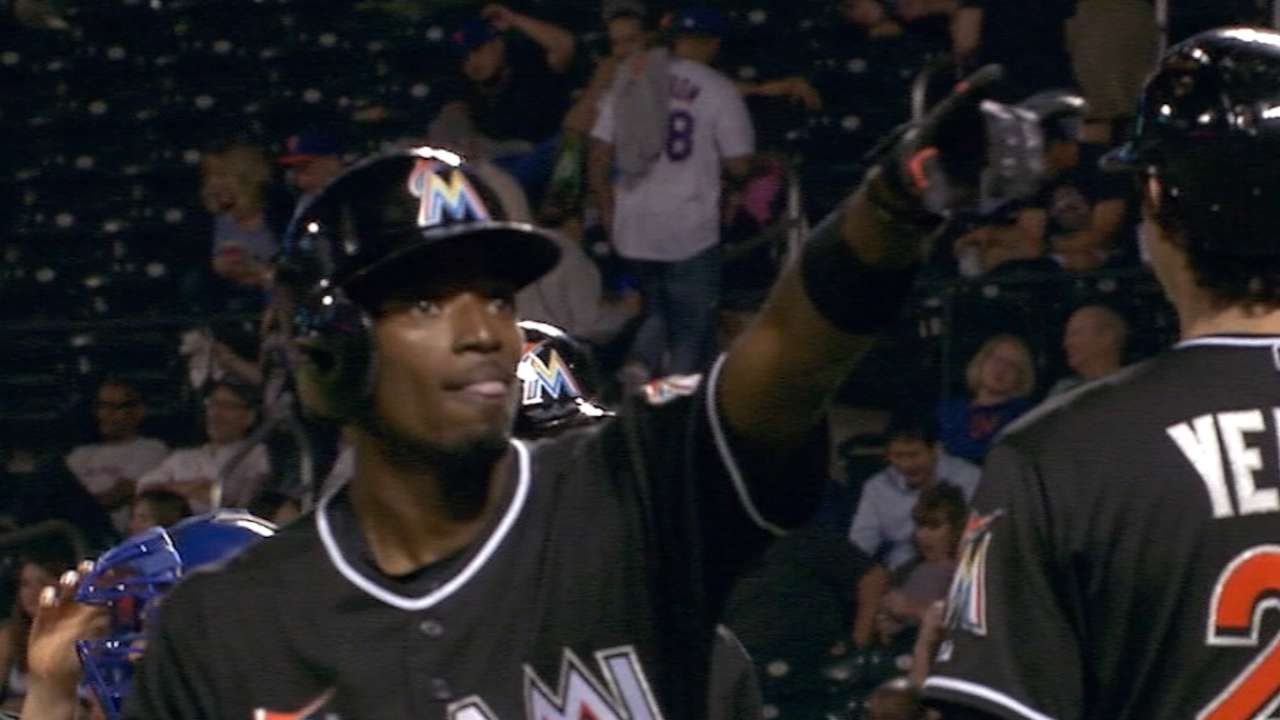 MIAMI -- It's that day of the year again when we are reminded that history sometimes agonizingly repeats itself. For an MLB general manager, Groundhog Day can be synonymous of the internal tussles a front office goes through when making major trades.
Marlins president of baseball operations Michael Hill is well-versed in being part of big deals, and all the pros and cons involved in swapping impact players. The lesson he learned is you have to give to receive.
Miami's blockbuster trade with the Dodgers at the 2014 Winter Meetings in San Diego is a prime example. The Marlins acquired second baseman Dee Gordon, right-hander Dan Haren and backup infielder Miguel Rojas from L.A. for lefty Andrew Heaney, infielder Enrique Hernandez, catcher/infielder Austin Barnes and reliever Chris Hatcher.
The Marlins had pursued Gordon for at least two years prior to pulling off a roster-changing trade.
"For Dee Gordon, it was an interesting deal," Hill said. "I know we talked about it at the time, because we gave up our No. 1 prospect [Heaney], in the process.
"You're talking about a team built on scouting and development. You've got a first-round pick, and a starting pitcher you think is going to fit with you moving forward. But at the same time, you have an opportunity to add a piece that you think is an extremely dynamic piece, and could be a real difference maker with your lineup."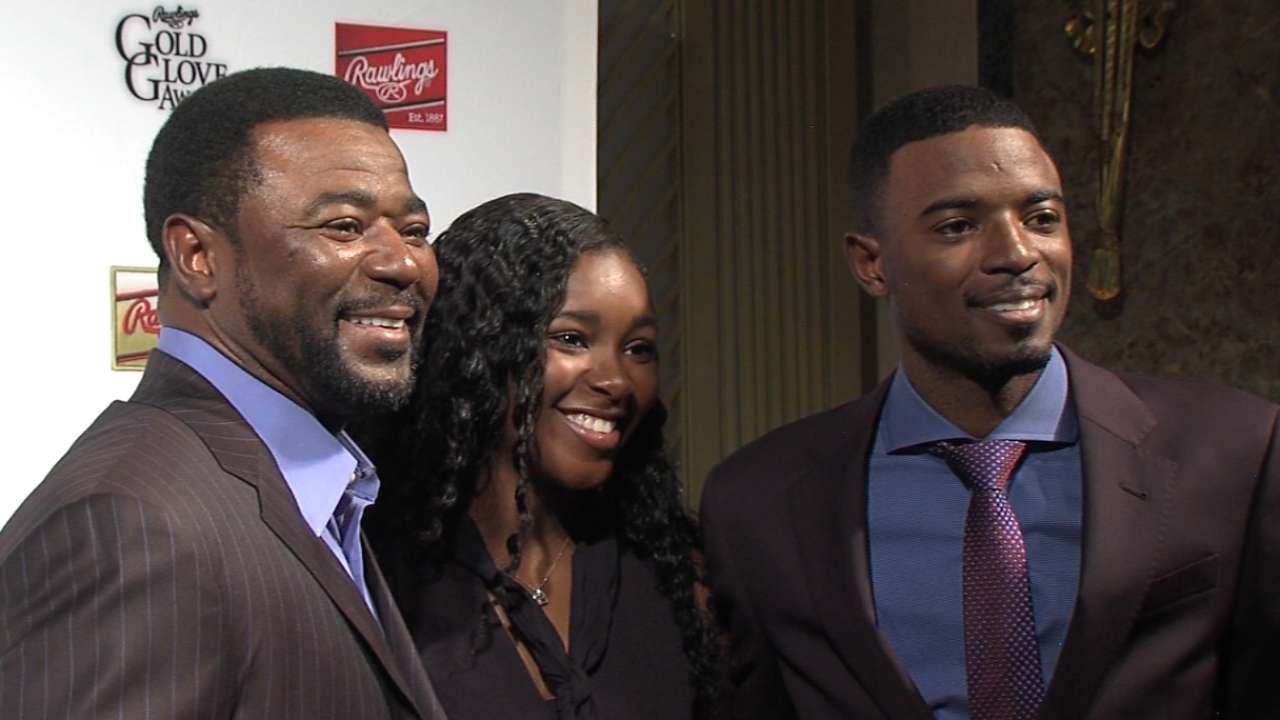 In 2015, Gordon did it all for Miami, winning the National League batting title and pacing the Majors in hits and stolen bases. He also was a Gold Glove second baseman.
As painful as it was to part with Heaney and more, Gordon proved worth the high price. And the Marlins fortified their commitment with the speedster by signing him to a five-year, $50 million deal in January.
Hill and the front office had wrestled with another blockbuster trade made with the Blue Jays in 2012. The 12-player deal included Miami sending Jose Reyes, Mark Buehrle, Josh Johnson, John Buck and Emilio Bonifacio to Toronto for Adeiny Hechavarria, Henderson Alvarez, Jeff Mathis, Jake Marisnick, Justin Nicolino, Anthony DeSclafani and Yunel Escobar.
"You learn that in a situation like that, if you are getting what you believe you need, you've got to give," Hill said. "Not to be cliché and say you've got to give to get. But in order to get quality, you have to give quality.
"You can look at the 2012 trade, which sort of illustrated it as well. People didn't know the names of Hechavarria and Alvarez and Marisnick and Nicolino, but we felt like we were taking talented players to market, and we should get quality players in return."
Joe Frisaro is a reporter for MLB.com. He writes a blog, called The Fish Pond. Follow him on Twitter @JoeFrisaro and listen to his podcast. This story was not subject to the approval of Major League Baseball or its clubs.