Groundhog Deals: Do-overs shadow GMs
Holiday evokes memories of transactions gone wrong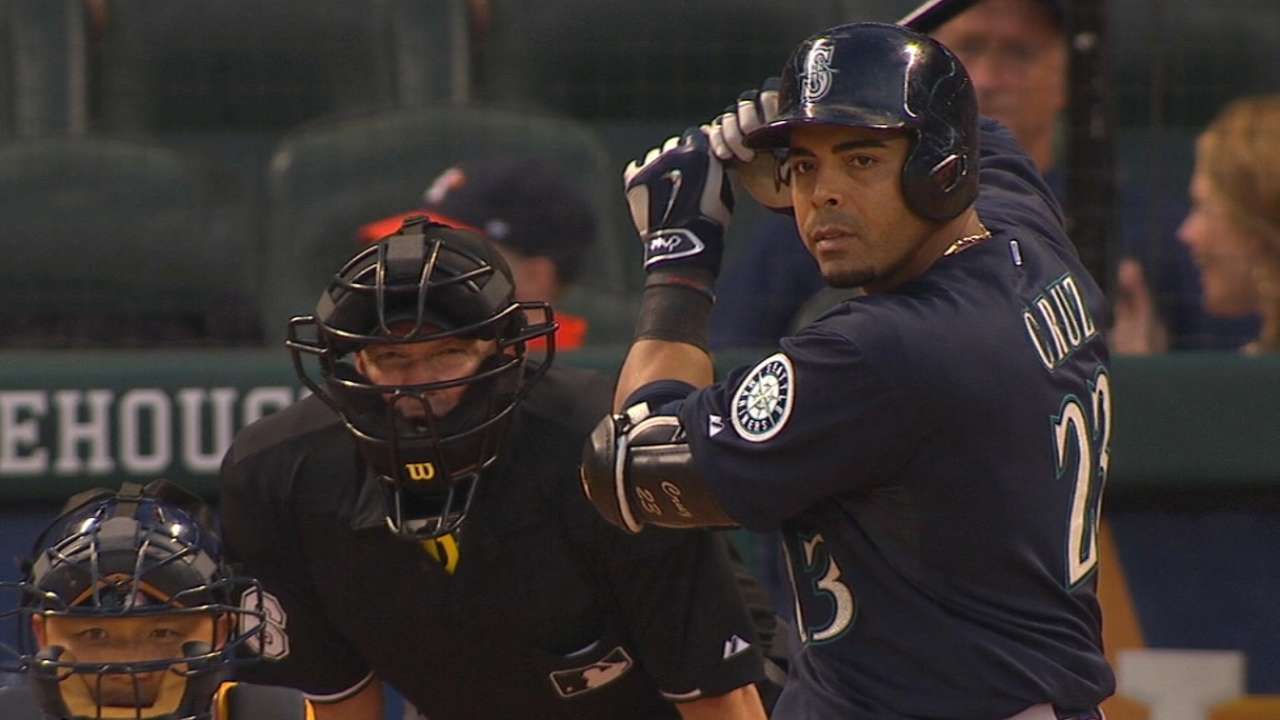 The film "Groundhog Day" is not just a comedy classic, but its premise -- which involves Bill Murray's character living the same day over and over -- has also become a cultural metaphor.
So beyond just the thought of a rodent sticking its head out of the ground to provide a long-term weather forecast -- Punxsutawney Phil did not see his shadow after emerging from his burrow on Tuesday morning, predicting an early spring -- a reference to "groundhog day" also presents the opportunity to take mulligans until you get something right. With that in mind, we asked general managers from around the Majors to reflect on the one trade they have made that they would most like to "do over."
Former Angels GM Bill Stoneman
Deal do-over: Trading Jim Edmonds to the Cardinals for Adam Kennedy and Kent Bottenfield
Stoneman: "Jimmy played really well for St. Louis. But what we got back was what we needed at second base, and Adam Kennedy was awesome for us for quite a long time and ended up being an MVP in the [2002 American League Championship Series]. I don't know. Was there one that blew up on me? I'm trying to think of one." More »
Brewers senior advisor Doug Melvin
Do-over deal: Trading Nelson Cruz and Carlos Lee to the Rangers for Francisco Cordero, Kevin Mench and Laynce Nix
Melvin: "If I look back on it, I maybe could have made that deal without throwing Cruz in. I look back on that one." More »
Former Cardinals GM and current Reds president of baseball operations Walt Jocketty
Deal do-over: Trading Dmitri Young to the Reds for Jeff Brantley
Jocketty: "I traded Dmitri Young for Jeff Brantley, and Brantley was hurt most of the time. We traded for him to be our closer after [Dennis] Eckersley. I think Eckersley ended up spending his last year back in Boston, and we wanted a closer in the same price range. Brantley was the guy." More »
Giants executive vice president of baseball operations Brian Sabean
Deal do-over: Trading Joe Nathan, Francisco Liriano and Boof Bonser for A.J. Pierzynski
Sabean on the trade: A "lesson in humility." More »
Former Indians GM John Hart
Deal do-over: Deciding not to include Brian Giles in trade talks with Mariners about Randy Johnson
Hart: "[The Mariners] wanted Giles included in the deal. At the time, I didn't want to put Giles in there. We ended up not making the deal, and we ended up coming a little bit short. Even though Houston didn't win even with Johnson, I thought our team really could have used him, and I probably held on to a prospect longer than I should have." More »
Former Indians GM Mark Shapiro and Indians president of baseball operations Chris Antonetti
Deal do-over: Trading Roberto Alomar, Danny Peoples and Mike Bacsik to the Mets for Matt Lawton, Alex Escobar, Billy Traber, Jerrod Riggan and Earl Snyder
Shapiro: "That was a trade that was firmly in the middle. We were recognizing that we needed to rebuild with the addition of prospects [in Escobar, Traber and Riggan] but also looking to remain competitive [with Lawton]. Had we been more firmly committed in one direction -- either contending or rebuilding -- we would have made a trade that netted a better return. We learned from that experience and adjusted to make better trades with Bartolo Colon and those that followed him, providing us a core of talent that formed the teams of 2005-07." More »
Antonetti: "We had all these sources of information, but we were spending so much time trying to find all that information and flipping through pages. We were spending all our time trying to organize it. We couldn't really synthesize it. We needed to develop an integrated system for managing our information. And that trade really expedited our efforts to do that." More »
Mets assistant GM John Ricco
Deal do-over: Due to a separated shoulder sustained by reliever Duaner Sanchez when his taxicab was involved in an accident on its way to a Miami restaurant, the Mets abandoned plans to trade for a top-flight starting pitcher. The team ultimately spent the Trade Deadline seeking relief help instead, dealing Xavier Nady to the Pirates for Roberto Hernandez and Oliver Perez.
Ricco: "I guess if I could do it again, I'd convince [Sanchez] to eat at the hotel. ... Our bullpen was among the best in baseball at that point, and Duaner [Sanchez] was a huge part of that. Not only did we lose him, but it kind of changed our whole view of what we needed to do. On a number of levels, it ended up changing that team that had been rolling. We ended up going to the NLCS, but who knows what happens if that didn't?" More »
Former Padres GM Jed Hoyer
Deal do-over: Trading Corey Kluber to the Indians and Nick Greenwood to the Cardinals in a three-team deal that sent Ryan Ludwick from the Cardinals to the Padres and Jake Westbrook from the Indians to the Cardinals
Hoyer: "The irony of the Ludwick-Kluber deal is that when I look back at the process, I still feel as good about it as any deal I have been involved with." More »
Former Padres GM Kevin Towers
Deal do-over: Trading David Freese to the Cardinals for Edmonds
Towers on the trade: "The lesson I learned from that was you don't trade guys just because you have depth at one spot." More »
Pirates GM Neal Huntington
Deal do-over: Trading Jason Bay to the Red Sox in a three-team deal that sent Andy LaRoche and Bryan Morris from the Dodgers to the Pirates, Craig Hansen and Brandon Moss from the Red Sox to the Pirates and Manny Ramirez to the Dodgers.
Huntington: "The worst outcome trade we've made has been Jason Bay. At the time, it was very positively received by the pundits and by the experts. ... Most everyone felt like it was a good return. As we look back on it, so did we, obviously." More »
Rangers GM Jon Daniels
Deal do-over: Trading Adrian Gonzalez, Chris Young and Terrmel Sledge to the Padres for Adam Eaton, Akinori Otsuka, and Billy Killian
Daniels: "We weren't one piece away, and it's easy to say in hindsight, but Adrian's value would have been more a year later. He wasn't 'Adrian Gonzalez, Superstar' at the time. He was a good prospect. He wasn't an elite prospect; he was a good prospect. But it wasn't time to be moving those guys." More »
Former Rockies GM Dan O'Dowd
Deal do-over: Trading Chone Figgins to the Angels for Kimera Bartee
O'Dowd: "The lesson I learned in the Figgins trade is to know your players, more than what I had on paper." More »
Twins GM Terry Ryan
Deal do-over: Releasing David Ortiz

Ryan: "There's no hiding that one. You can put that one in there and lock it down. I'm not running from it. I'm proud of what he's done. Obviously, it was a mistake." More »
White Sox GM Rick Hahn
Deal do-over: Three-year, $12 million deal with free agent Jeff Keppinger
Hahn: "There weren't a ton of good options out there at the time. We took a guy who had traditionally been used more in a utility/move-around role and tried to get him into an everyday role a little later in his career. It obviously didn't work out for us." More »
Yankees GM Brian Cashman
Deal do-over: Trading Mike Lowell to the Marlins for Ed Yarnall, Todd Noel and Mark Johnson
Cashman: "The data streams, I'm not sure if it would have changed the decision-making back then or not. We didn't have access to that type of stuff back then. I think it was a trade of need for both organizations. We had depth to trade from, as did the Marlins. It just didn't work on our end. It worked out for them." More »

* * *
Not all GMs interpreted the question the same, with some instead deciding to reflect on the deals they would do again. For the purposes of this story, we'll refer to those transactions as "do-it-again deals."
Marlins president of baseball operations Michael Hill
Do-it-again deal: Trading Andrew Heaney, Enrique Hernandez, Austin Barnes and Chris Hatcher to the Dodgers for Dee Gordon, Dan Haren and Miguel Rojas
Hill: "For Dee Gordon, it was an interesting deal. I know we talked about it at the time, because we gave up our No. 1 prospect [in Heaney] in the process. You're talking about a team built on scouting and development. You've got a first-round pick, and a starting pitcher you think is going to fit with you moving forward. But at the same time, you have an opportunity to add a piece that you think is an extremely dynamic piece, and could be a real difference maker with your lineup." More »
Tigers GM Al Avila
Do-it-again deals: Signing Justin Upton and Mike Aviles, and acquiring Cameron Maybin from the Braves for Gabe Speier and Ian Krol
Avila on the deals: "When we made the trade for Maybin and when we got Aviles, obviously at that point, we didn't have any plans of acquiring [Upton]. But if you look at it now, it still fits well." More »