No. 4 may become No. 2 -- in KC's lineup
Gordon says he prefers to bat near top of order
KANSAS CITY -- Royals All-Star left fielder Alex Gordon tends to be pretty agreeable to hitting anywhere in the batting order.
But if he had a preference?
"I always like hitting more toward the top of the order," Gordon said at Royals FanFest. "Would I rather hit second? Yeah, probably."
Well, it just so happens that Kansas City has an opening for the second spot. Manager Ned Yost said he has most of the Royals' batting order penciled in, except for the No. 2 and 6 spots.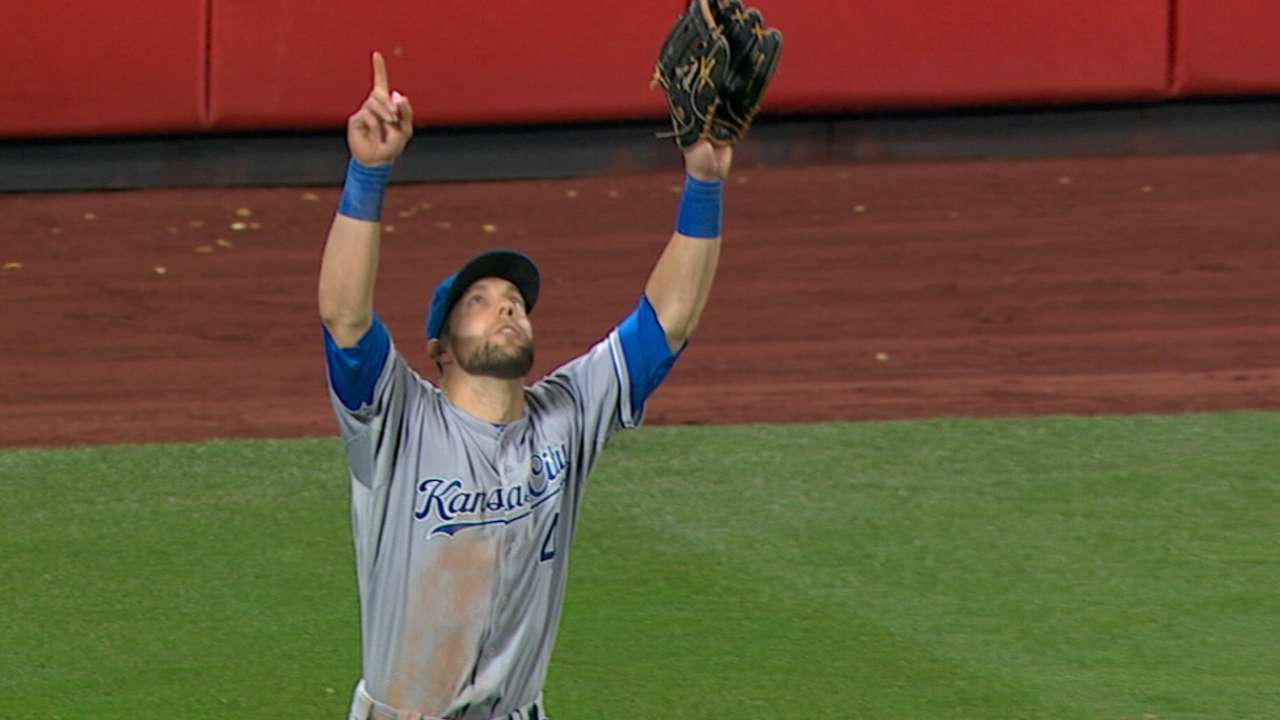 "I think me or Moose [Mike Moustakas] fit that [No. 2] role pretty well," Gordon said. "We'll see how Spring Training goes. He really improved a lot in spring -- that's when he got that No. 2 spot.
"I'm capable of hitting anywhere in the lineup. I'd be happy to do it. I'm OK with sixth, too. Hopefully we're all injury-free and we get slotted where we are supposed to be and it all works out."
Gordon batted .371/.436/.514 in 35 at bats over nine games batting second and .261/.375/.453 in 203 at bats over 62 games in the sixth spot. Moustakas, by comparison, hit .280/.341/.418 in 364 at bats over 94 games in the two-hole and .282/.358/.592 in 142 at bats over 39 games batting sixth.
Gordon is injury-free these days, making this offseason far more enjoyable compared to last offseason, when he was rehabbing from wrist surgery.
"Last year at this time was horrible," Gordon said. "I missed pretty much the whole offseason training, which I dedicate myself to. I came into [Spring Training] banged up, not being able to play and having to rush things.
"My whole focus was to not start the season on the disabled list. Now, in retrospect, should I have [been on the DL]? Maybe. I don't think I was completely ready to go.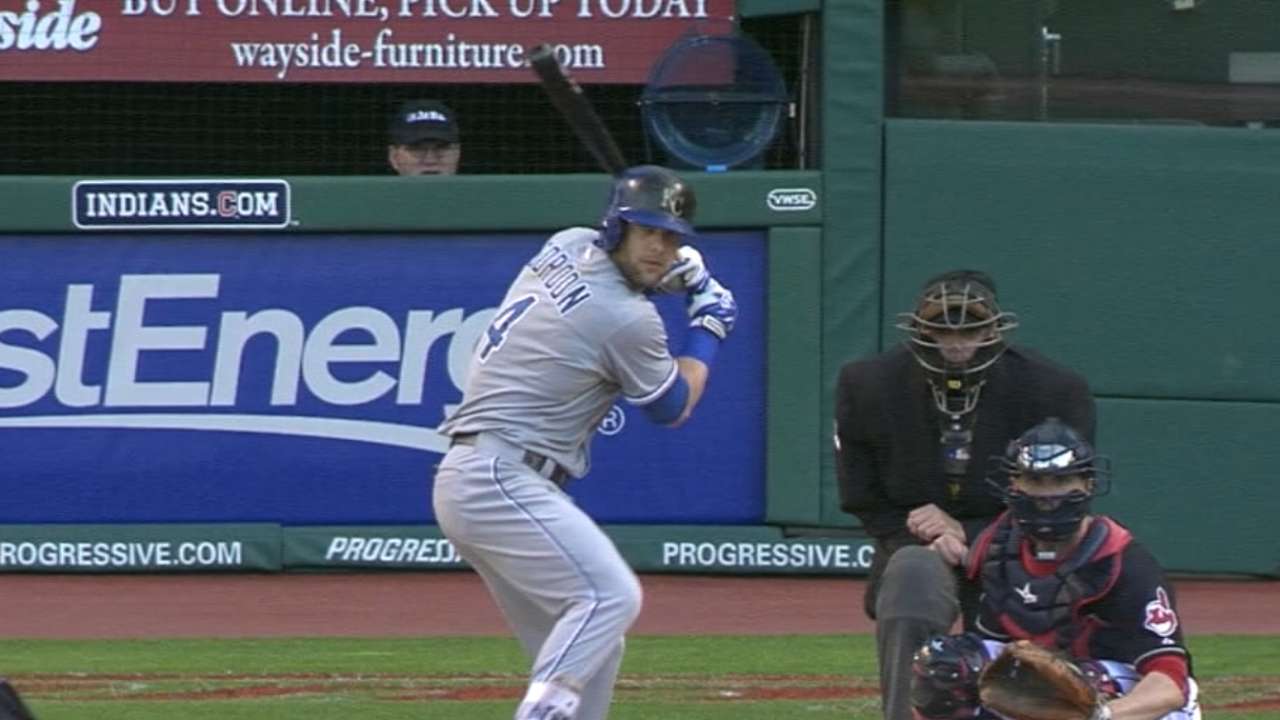 "I'm 100 percent now. Wrist feels good, groin feels good. I've done all my training."
Gordon also has a four-year, $72 million contract to be pleased about. He said there really wasn't that much anxiety during his brief stint as a free agent.
In fact, Yost had an interesting exchange with Gordon at FanFest.
"I asked [Gordon about re-signing with the Royals]," Yost said. "I said: 'You were going to sign with us no matter what, right?' He goes, 'Yeah.'"
Gordon also spent a good portion of his offseason reflecting on the past two seasons and the back-to-back trips to the World Series.
"The 2015 season was pretty special, obviously," Gordon said, "but I still think 2014 was great, because no one expected us there. People waited 30 years for that. That's what made 2014 so fun."
Jeffrey Flanagan is a reporter for MLB.com. Follow him on Twitter at @FlannyMLB. This story was not subject to the approval of Major League Baseball or its clubs.