Inbox: Bullpen set or more moves on horizon?
Beat reporter Jason Beck answers fans' questions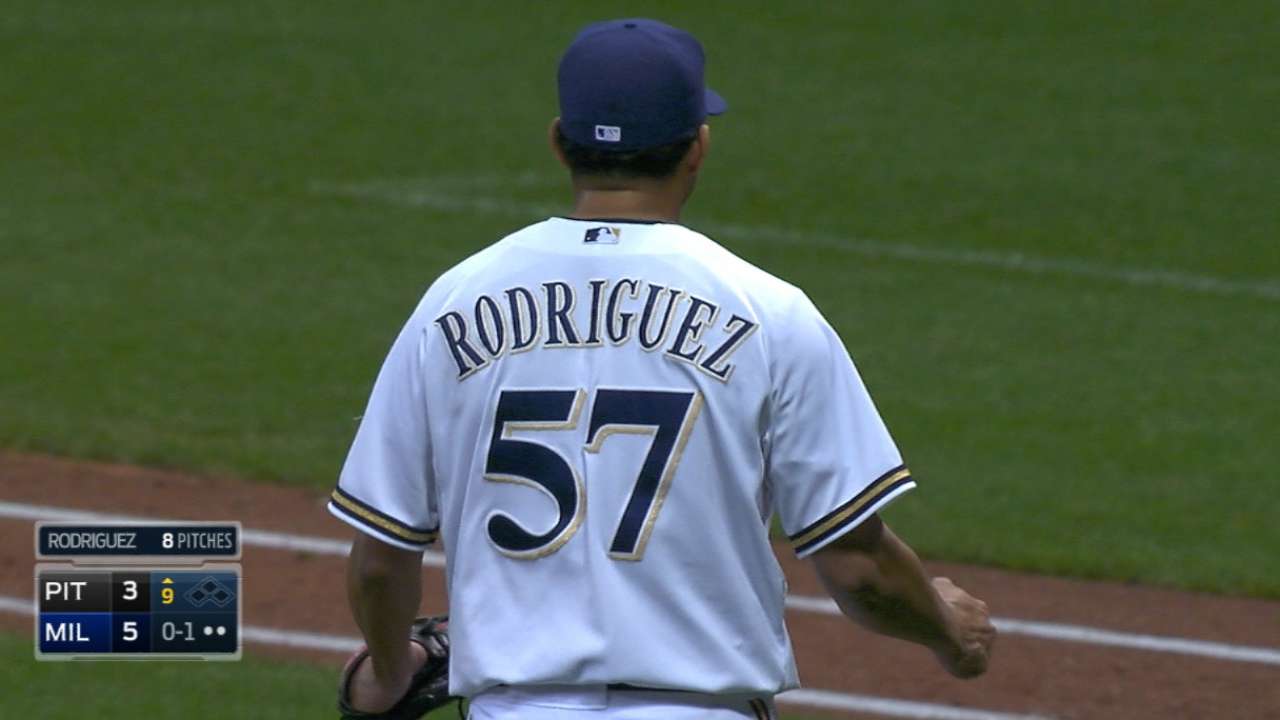 How does the bullpen look at this time? Wouldn't one or two more trades work to fully strengthen it, until Bruce Rondon, Jeff Ferrell and Drew VerHagen have more seasoning?
-- Keith M., Maumee, Ohio
Five bullpen spots are filled with closer Francisco Rodriguez, Mark Lowe, Justin Wilson, Alex Wilson and Blaine Hardy, with VerHagen in a good position to win one of the remaining two spots. With enough arms still on the market, the possibility remains for one more free-agent signing, maybe on a Minor League deal, maybe on a lower-risk one-year contract. But I would expect at least one bullpen spot to go to a young reliever.
• Submit a question to the Tigers Inbox
I think under new general manager Al Avila, you're going to see more of a willingness to work in younger arms in the relief corps. Part of Detroit's bullpen struggles have stemmed from an inability to find productive late-inning relievers in-house, forcing the club onto the market for solutions. Avila already has talked about one or two pitching prospects who could make an impact in the bullpen as soon as this season. As for seasoning, Rondon has been the closer of the future since 2013 and he's on track to be eligible for arbitration next offseason.
Near the end of last season, Jose Iglesias broke some fingers while trying to bunt. Have the fingers healed properly and will he be ready for Spring Training?
-- Ed M., Clarksville, Tenn.
The fracture in Iglesias' right middle finger is fine, and he'll be at full strength for camp.
Can you provide a list of Tigers on the 40-man roster and the option years each has remaining going into this season? Seems like a half-dozen or so don't have a shot at the 25-man roster. What is the probability of trade vs. designating each?
-- Bob C., Bristol, R.I.
The Tigers don't have that many out-of-option situations. Bryan Holaday is in that conundrum, which makes the signing of Jarrod Saltalamacchia a potential setup to a trade this spring. Andrew Romine is also out of options, but he appears relatively safe for the utility infield role, even with Mike Aviles on board. Anthony Gose is out of options, so if he's not starting in center field, he'll be a fourth outfielder.
Keep in mind that Minor League options are moot for a lot of veterans, especially those who signed free-agent deals, since most of them have enough years in the big leagues to decline an assignment.
Do you think Tim Lincecum could be a cost-effective addition?
-- James J., Lapeer, Mich.
The Tigers have been pretty thorough over the years when it comes to scouting showcase sessions for free-agent pitchers, so it wouldn't surprise me if they take a look. I suspect, though, that he'll have a chance at a bigger role -- starter or bullpen -- than what Detroit could offer.
Jason Beck is a reporter for MLB.com. Read Beck's Blog, follow him on Twitter @beckjason and listen to his podcast. This story was not subject to the approval of Major League Baseball or its clubs.