Francona has lineup decisions with Brantley sidelined
No. 3 hitter underwent offseason right shoulder surgery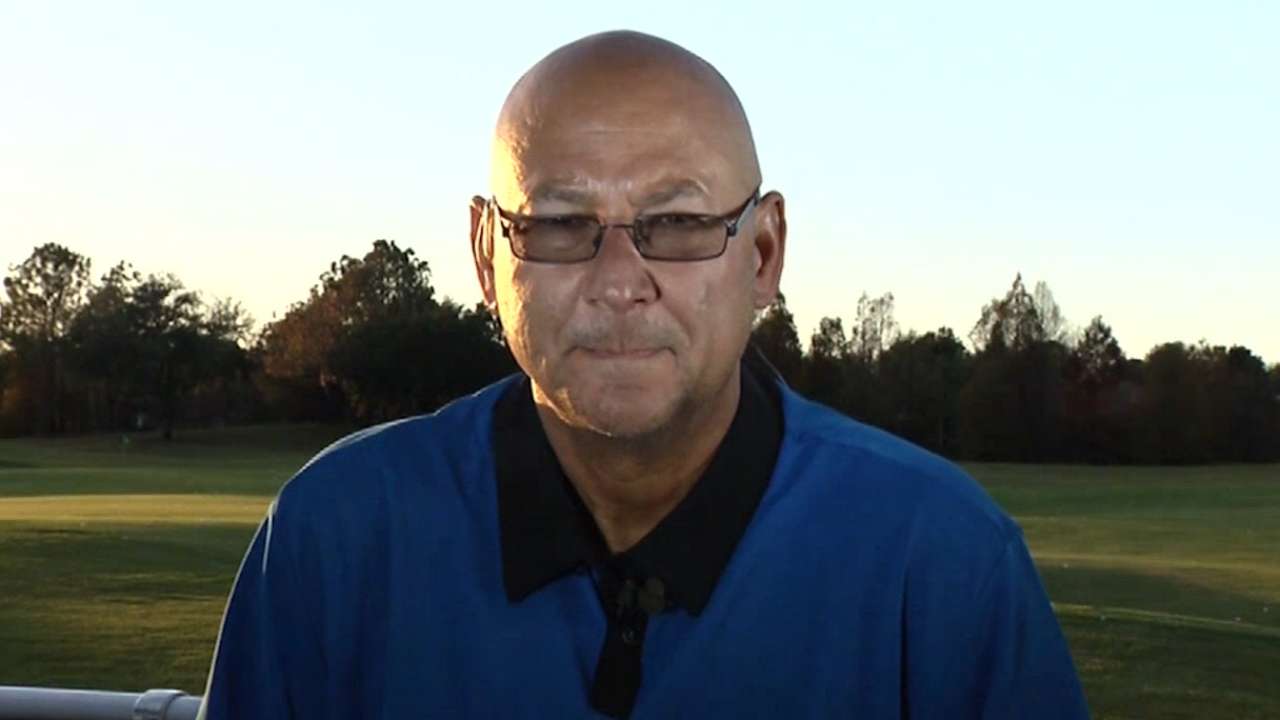 CLEVELAND -- This much is certain: The Indians will have an Opening Day lineup.
A few of the names and just about every spot in the batting order will be worked out between now and then, and manager Terry Francona will surely take his time in sorting through its structure.
Cleveland had a good thing going during the second half last year when Jason Kipnis, Francisco Lindor and Michael Brantley occupied the first three spots in the lineup, respectively. Now, however, the potential absence of Brantley (right shoulder surgery) for at least a portion of the first month, perhaps longer, is causing a ripple effect up and down Francona's lineup card.
• Castrovince: Brantley biggest X-factor in AL Central
Does Francona have a tentative lineup in mind yet?
"I really don't," Francona said. "I know we're going to have some competition for that."
Kipnis' success in the leadoff spot and Lindor hitting second certainly come into play here. Kipnis thrived atop the order, garnering an All-Star selection for the second time in his career. Lindor also served as a catalyst out of the second spot, putting together an offensive showing that propelled him to a runner-up finish in voting for the American League Rookie of the Year Award.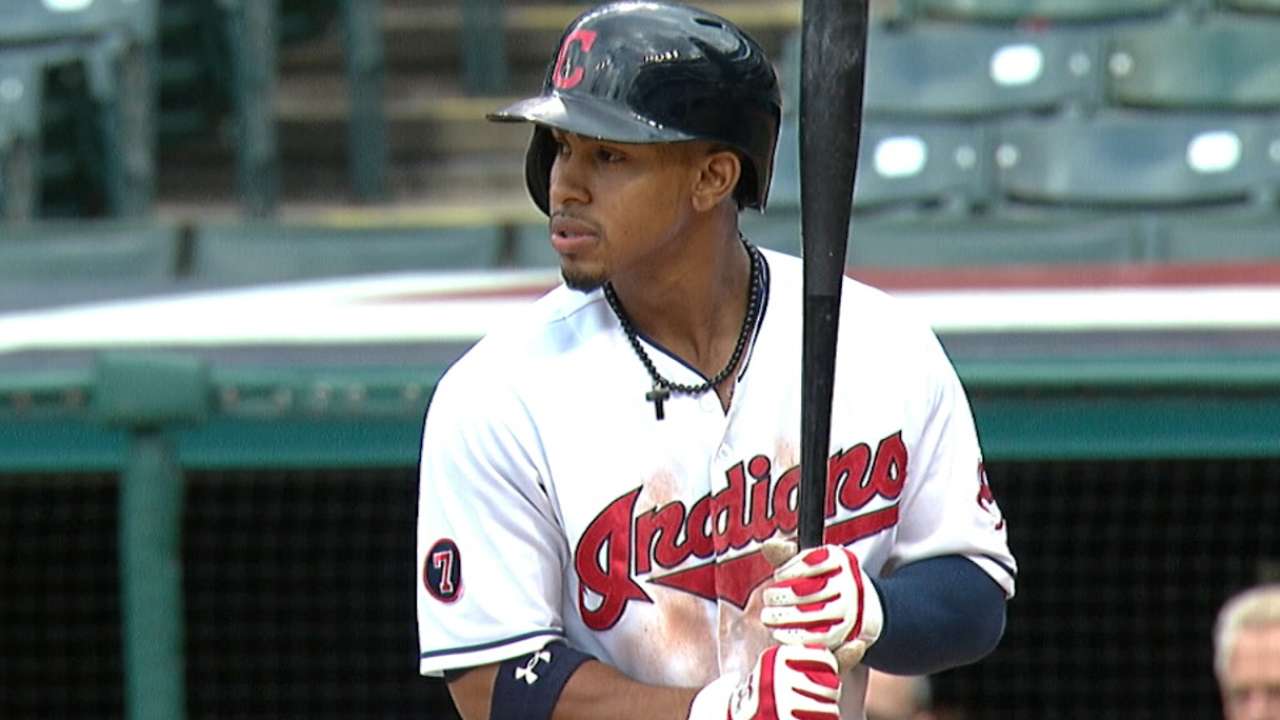 With Brantley sidelined while recovering from his November surgery, Francona will probably toy with the idea of moving either Kipnis or Lindor into the third slot. While Brantley has started all but 18 of 279 games as the No. 3 hitter over the past two seasons, Kipnis settled in as the third batter for the bulk of his All-Star showing in 2013 under Francona.
Kipnis said he is not too worried about where his name falls in the order.
"I really do not have a preference where I hit in the lineup," Kipnis said. "I think I can adjust to wherever it is. With leadoff, you're obviously trying to get on base, you're trying to run, trying to cause some havoc on the basepaths. With Brantley out, it's going to hurt. I think I can also be a good RBI guy, though. Leadoff, obviously, you don't have all the RBI chances you have in the middle of the order.
"So wherever they want to put me, wherever Tito decides is the best for our lineup, I'm going to be happy and I'll adjust to it accordingly."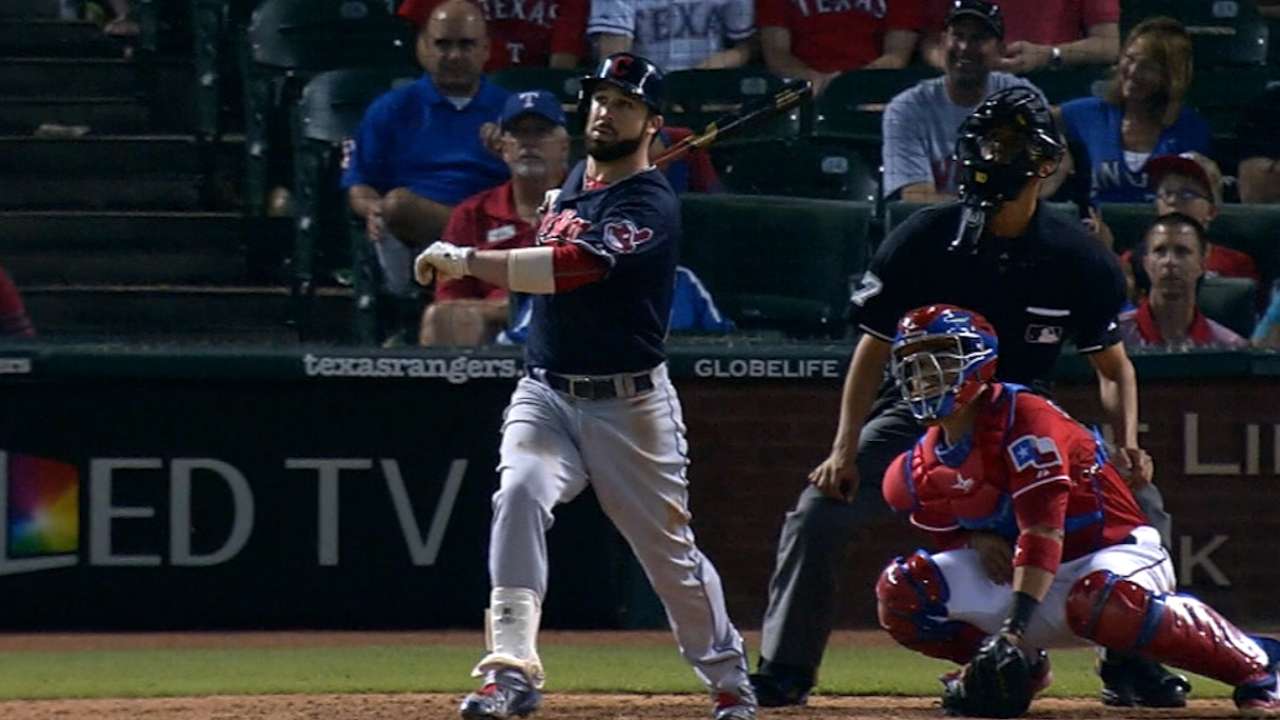 During his time as Cleveland's manager, Francona has shown a propensity for using a switch-hitter in the second spot. A few years ago, Asdrubal Cabrera saw action there. Then it was Nick Swisher. Last year, Francona even tried using Carlos Santana in the No. 2 spot due to his strong on-base ability. Eventually, Lindor earned the role and ran away with it.
It is possible that Francona will consider Lindor in the leadoff spot and Santana in the No. 2 role again. If Lindor remains in the second slot, someone like outfielder Rajai Davis -- signed to a one-year deal this offseason -- could move into the No. 1 spot. Davis, who has averaged 38 stolen bases per year over the past six seasons, has spent the majority of his career as a leadoff man.
"I like to hit at the top of the lineup," Davis said. "I like to set the tone and get on base and score runs and help us. I think I can be most effective at the top of the lineup."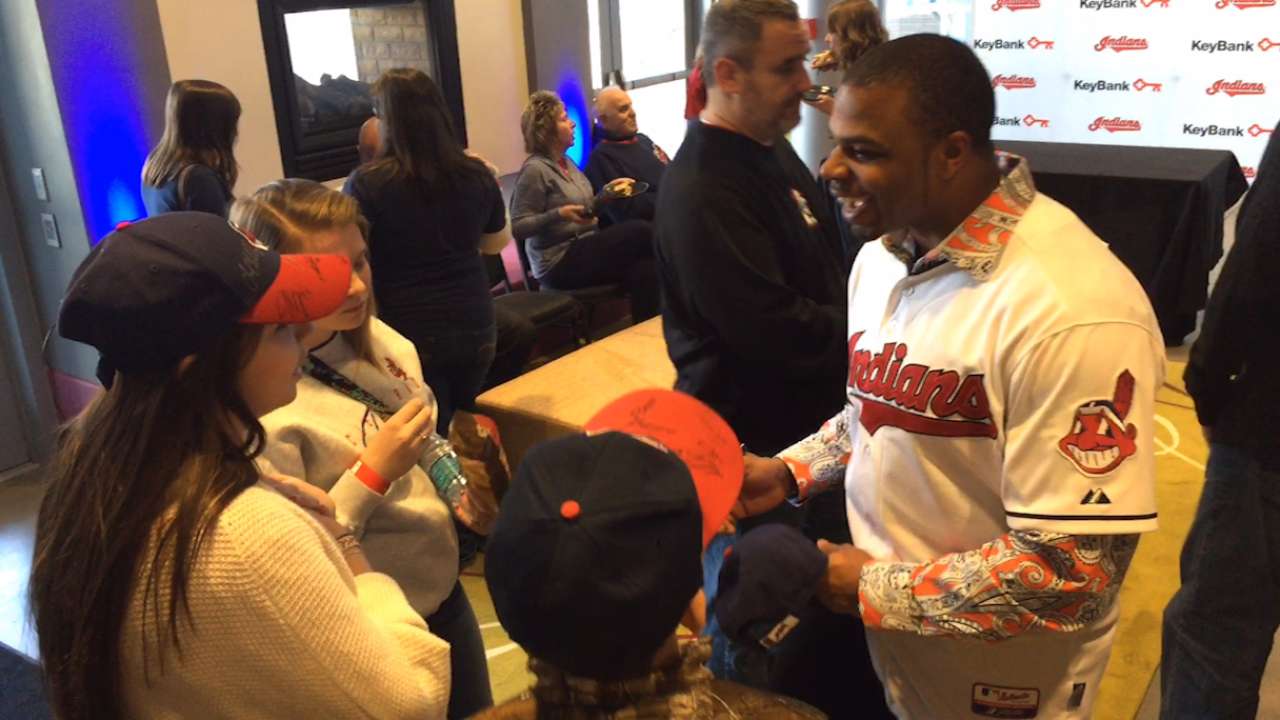 The lineup questions do not stop after the third slot.
Santana has endured some issues as a cleanup hitter in recent seasons, batting .231 (.770 OPS in 454 games) in that spot, compared to .289 (.881 OPS in 154 games) as a No. 5 hitter in his career. Mike Napoli, who was signed this offseason to provide some more pop in the middle of the order, could see time as the Tribe's new No. 4 hitter. Catcher Yan Gomes, who offers solid power production, might be considered, too.
Francona will also keep a handful of platoon scenarios in mind.
Davis has historically been better against left-handed pitching in his career. Collin Cowgill, acquired this offseason as a possible backup outfielder, is best when limited to lefties as well. Outfielders Lonnie Chisenhall and Abraham Almonte, on the other hand, are both better against right-handed pitching. As things stand right now, Giovanny Urshela and Jose Ramirez could also see at-bats at third base to maximize the platoon advantage.
Without Brantley, there are a lot of lineup issues left for Francona to solve.
"He won't open the season, most likely, with us," Francona said of Brantley. "We'll look at a number of guys. We'll see what fits the best. We'll probably have some platooning going on, especially earlier in the year. There's a number of guys that are coming in [to help]."
Jordan Bastian is a reporter for MLB.com. Read his blog, Major League Bastian, follow him on Twitter @MLBastian and listen to his podcast This story was not subject to the approval of Major League Baseball or its clubs.