MLB.com Columnist
Terence Moore
Beyond Jackie, 9 achievements to celebrate
Black History Month perfect time to revisit African-American contributions to baseball
Jackie Robinson was the catalyst. More specifically, Major League Baseball began its meteoric rise as our national pastime after that pigeon-toed man of athleticism and courage took the field for the Brooklyn Dodgers on April 15, 1947, along the way to immortality.
So when Robinson died on Oct. 24, 1972, the public entered the type of mourning normally reserved for presidents. And Jackie's legacy still lives. I'm not just referring to the way he won Rookie of the Year honors for all of Major Leagues or grabbed the National League Most Valuable Player Award two seasons later.
Robinson also made six trips to the All-Star Game, and he did so despite not playing in the Major Leagues until three months after his 28th birthday due to the game's color barrier that he broke. He led the NL in batting in 1949, and he stole more bases than anybody in the league during two seasons. Plus, Robinson was a catalyst for the Dodgers ending their jinx against the Yankees, with a 1955 World Series championship over the pinstripe folks.
Robinson's legacy is even more impressive because he allowed many African-Americans who followed him into Major League Baseball to enhance the game in highly significant ways. How did they do that? Well, in honor of Black History Month, here are nine notable achievements or contributions by African-Americans to Major League Baseball behind Robinson's entry into the game.
Babe Ruth becomes No. 2 for career home runs
That's because Hank Aaron surged into the No. 1 spot, when he did the impossible on April 8, 1974, at old Atlanta-Fulton County Stadium. Nobody was supposed to even come close to Ruth's magic number of 714 blasts for a lifetime.
Legendary announcer Milo Hamilton delivered the rest of the story back then from the Braves' broadcast booth.
Henry Aaron, in the second inning, walked and scored.
He's sittin' on 714.
Here's the pitch by [Al] Downing.
Swinging.
There's a drive into left-center field.
That ball is gonna be ... Outta here! It's gone! It's 715!
There's a new home run champion of all time, and it's Henry Aaron!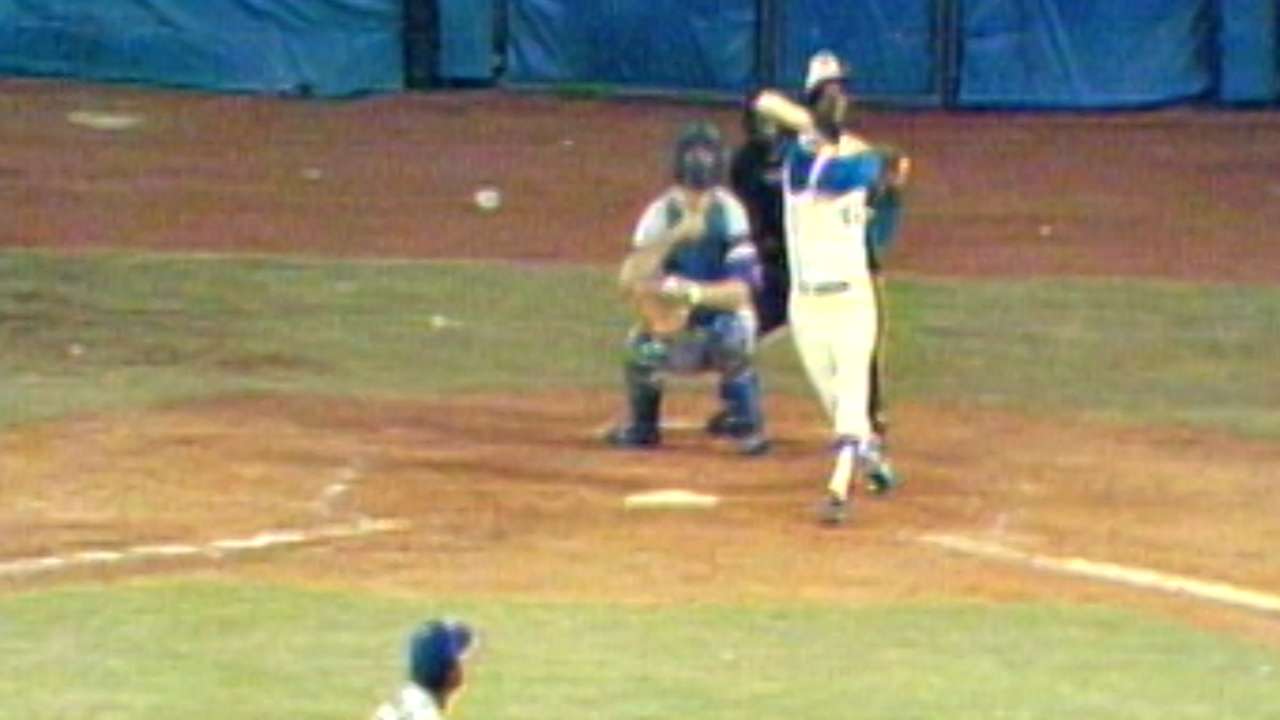 The year after Aaron's famous homer, it's Frank Robinson!
Yep, Frank Robinson (no relation to Jackie) proved in 1975 that managing in the Major Leagues wasn't just for white men, when he became the player-manager for the Indians. Before that, no African-American had been hired to coach third base, let alone manage a Major League Baseball team.
In fact, this particular Robinson, who also was a Baseball Hall of Fame player, continued to make history along managerial lines when he was hired in 1981 to run the Giants. As a result, he became the first African-American manager in the NL after his American League stay with the Indians.
Robinson also managed the Orioles and the Montreal Expos/Washington Nationals, and with the Orioles, he won the 1989 AL Manager of the Year Award.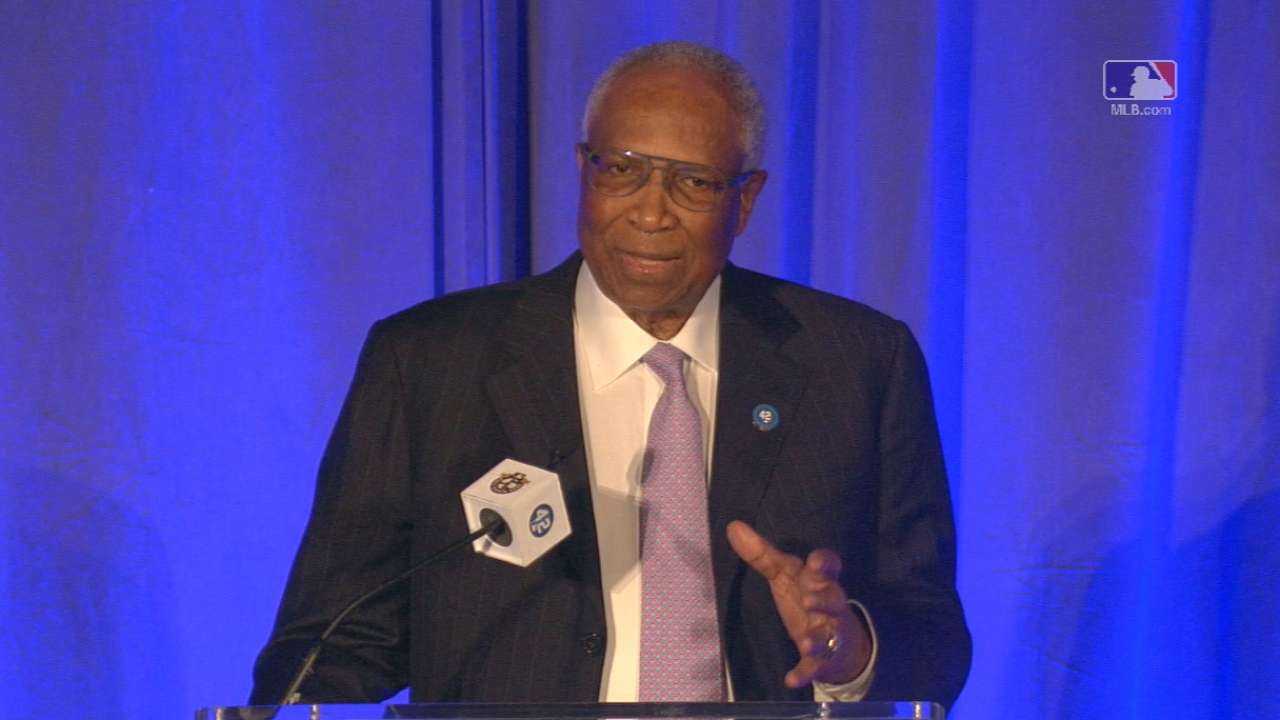 But back to the Indians, trailblazers in another way ...
They actually produced their own Jackie Robinson during the 1947 season. His name was Larry Doby, and he often gets shoved into the shadows of sports history, since he didn't take the field for his first game in the Major Leagues until three months after Robinson.
Doby was the first African-American to play in the AL, which meant he fought many of the same racial battles as Robinson -- on and off the field. He also was a prolific player with seven All-Star Game appearances. And it isn't a coincidence that Doby led the league in homers and RBIs in 1954, when the Indians won a franchise-record 111 games.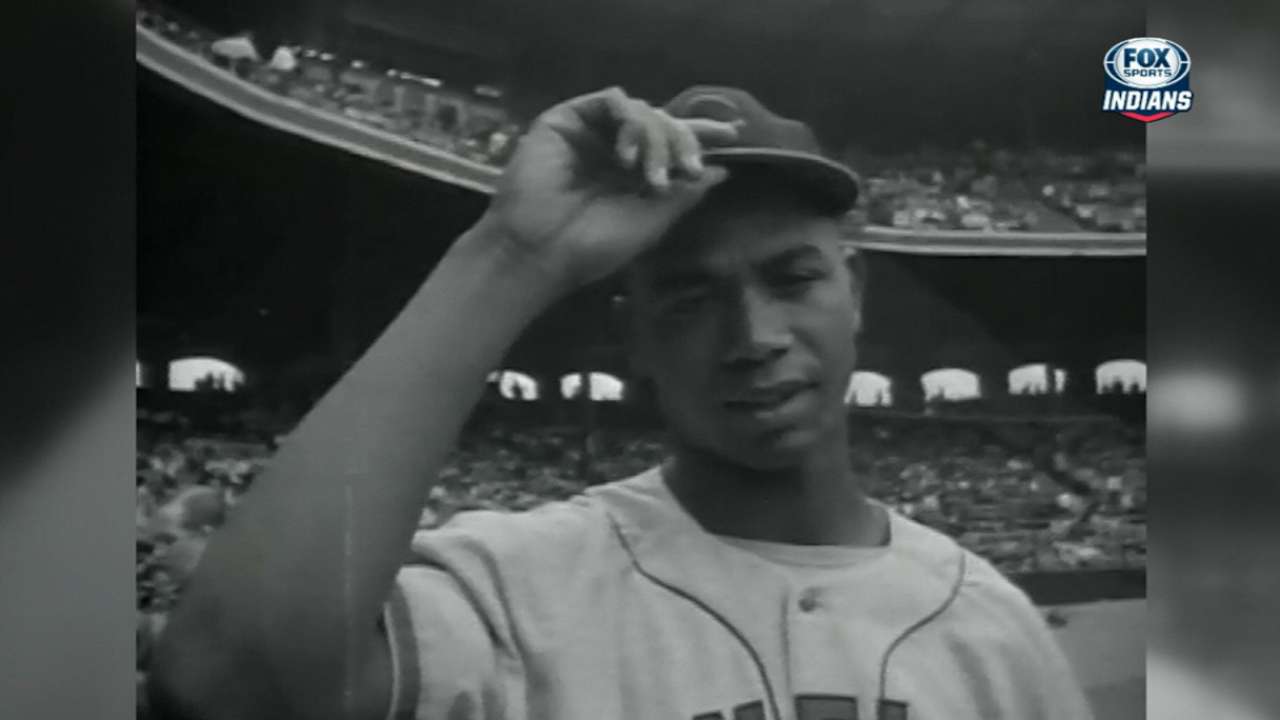 Let's return to African-Americans and managing
As Frank Robinson showed, they've managed teams to the greatest of heights. Cito Gaston would second that thought. The same goes for his old Blue Jays players after their African-American manager helped them win it all -- not once, but twice, and they did so in consecutive seasons through 1993.
Gaston was the first African-American manager to win the World Series, and his accomplishment led to the hiring of other African-American managers around the Major Leagues.
Oh, and African-Americans can umpire, too
Such wasn't the case for nearly a century of professional baseball, but only because of a color barrier that lasted longer for umpires than players. Then along came Emmett Ashford, an African-American who began umpiring in the Southwestern International League during the early 1950s. He wasn't allowed to reach the Major Leagues until 1966.
When Ashford did hit the big stage, everybody noticed, and it wasn't just because of his skin color. He was highly energetic, and he dressed with style.
When talking style, Willie Mays comes to mind
Why wouldn't he? The Say Hey Kid was the master of flair with his bat, his glove, his legs and his arm. Mays specialized in making folks rub their eyes, and he caused generations to do so forever after he made The Catch during Game 1 of the 1954 World Series at the Polo Grounds.
You've seen it. After Mays ran and then ran some more in center field for a shot over his head from the Indians' Vic Wertz, he made the grab before whirling to make a perfect throw back to the infield.
The Catch and The Throw are black-and-white reminders about baseball's ability to thrill for eternity, and they came from an African-American.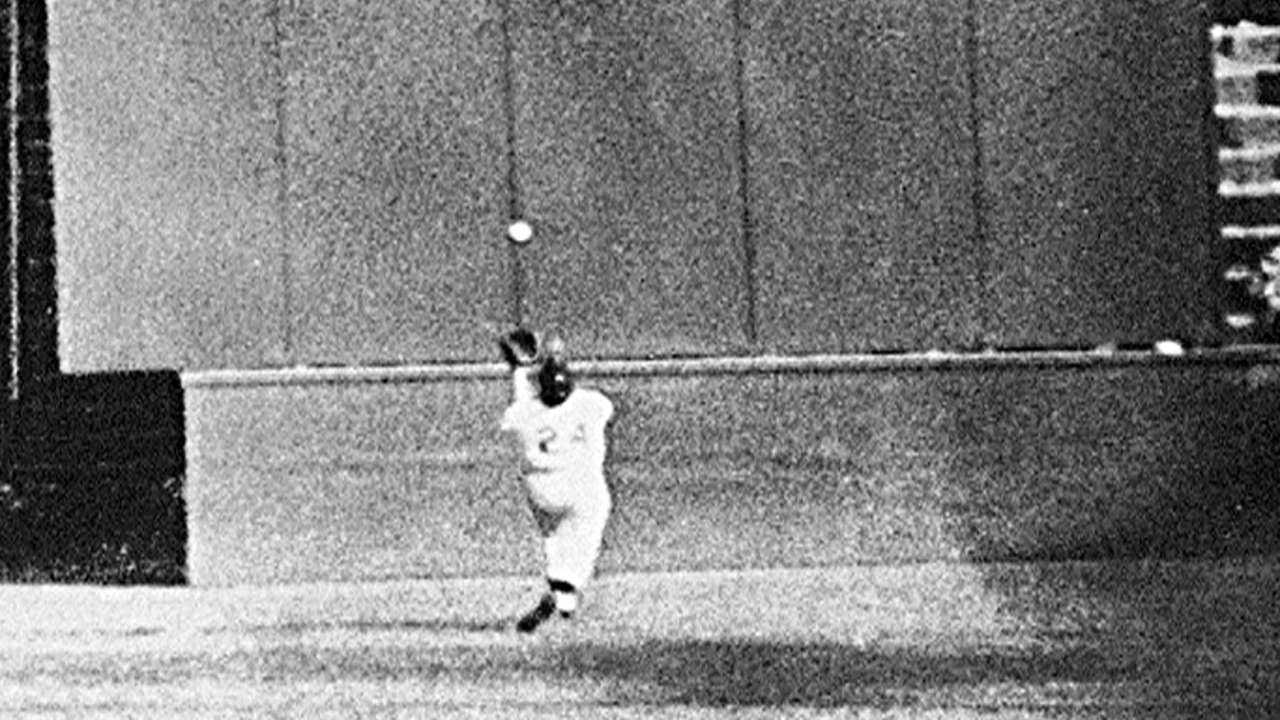 African-Americans also can pitch with flair
1.12.
Of the many incredible numbers produced in the annals of amateur or pro sports, 1.12 ranks among the elite of the elite. It belonged to Bob Gibson, an African-American with a blazing fastball and an intimidating stare. He finished 1968 with that ERA while operating as the scariest person in the life of hitters.
Gibson threw 47 consecutive shutout innings at one point during that season, and that included 13 shutouts. For perspective, Jake Arrieta, Max Scherzer and Clayton Kershaw finished 2015 in a three-way tie for most shutouts in the Major Leagues, with three.
Gibson's season helped force Major League Baseball to lower the mound the next year, just to give hitters a chance.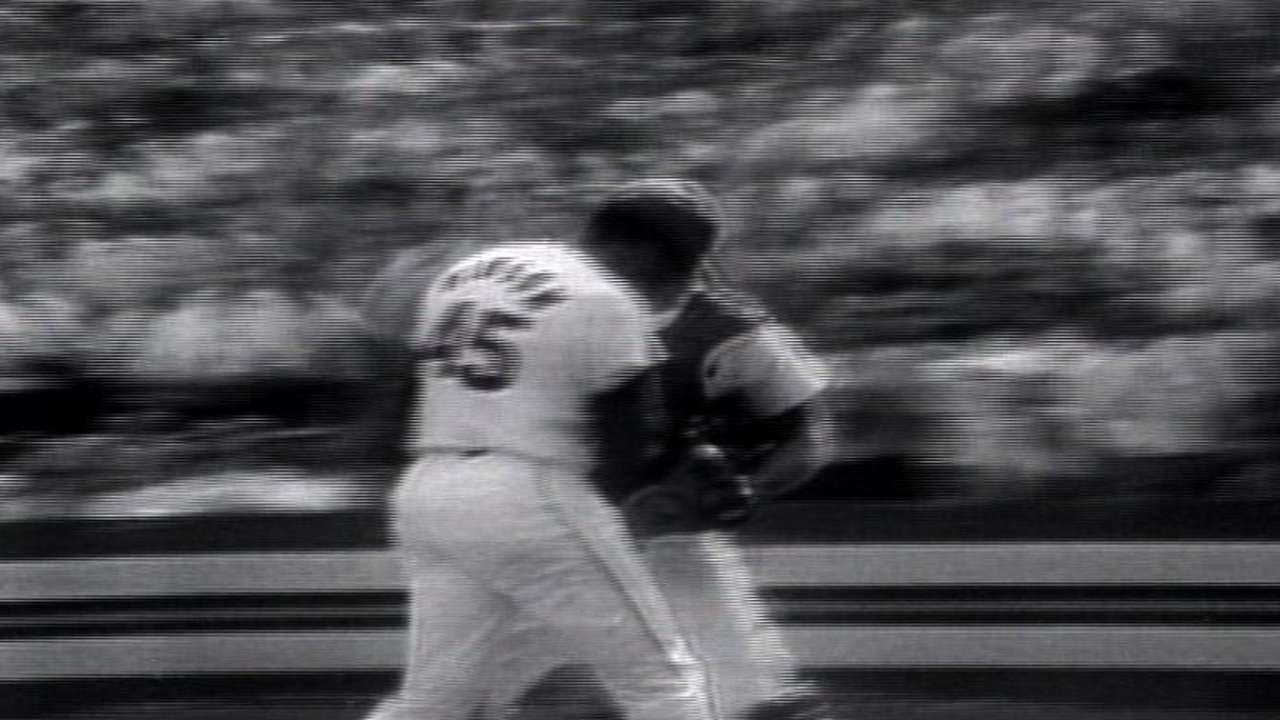 What about African-Americans off the field?
Bill Lucas did something in September 1976 that wouldn't happen again for more than a decade. He became the general manager of a Major League Baseball team as an African-American. Lucas was hired by the Braves back then, and among the many talented players from his revamped farm system was future two-time NL MVP Award winner Dale Murphy.
Bob Watson became baseball's second African-American GM in 1993, and 12 years after that, Kenny Williams became the first African-American GM to lead his team to a World Series title, which he did with the White Sox.
Still, there was a Watson, and there was a Williams, because there was a Lucas as the Jackie Robinson of baseball GMs.
Monte Irvin ...
Just that name says baseball. Irvin died earlier this month at 96, and he was a pioneer regarding the game in so many ways.
Even before Irvin joined the Major Leagues, he was an accomplished player in the Negro Leagues. He later became a prominent outfielder for the New York Giants in the Major Leagues, which means he is the only person to rank as a superstar for both of those leagues.
Irvin also helped Mays adjust to the Majors and to New York City after Willie joined the Giants as a rookie from small-town Alabama. And there was Irvin's brief stint as a scout with the Mets before he became the first African-American to work in the Commissioner's Office during the late 1960s.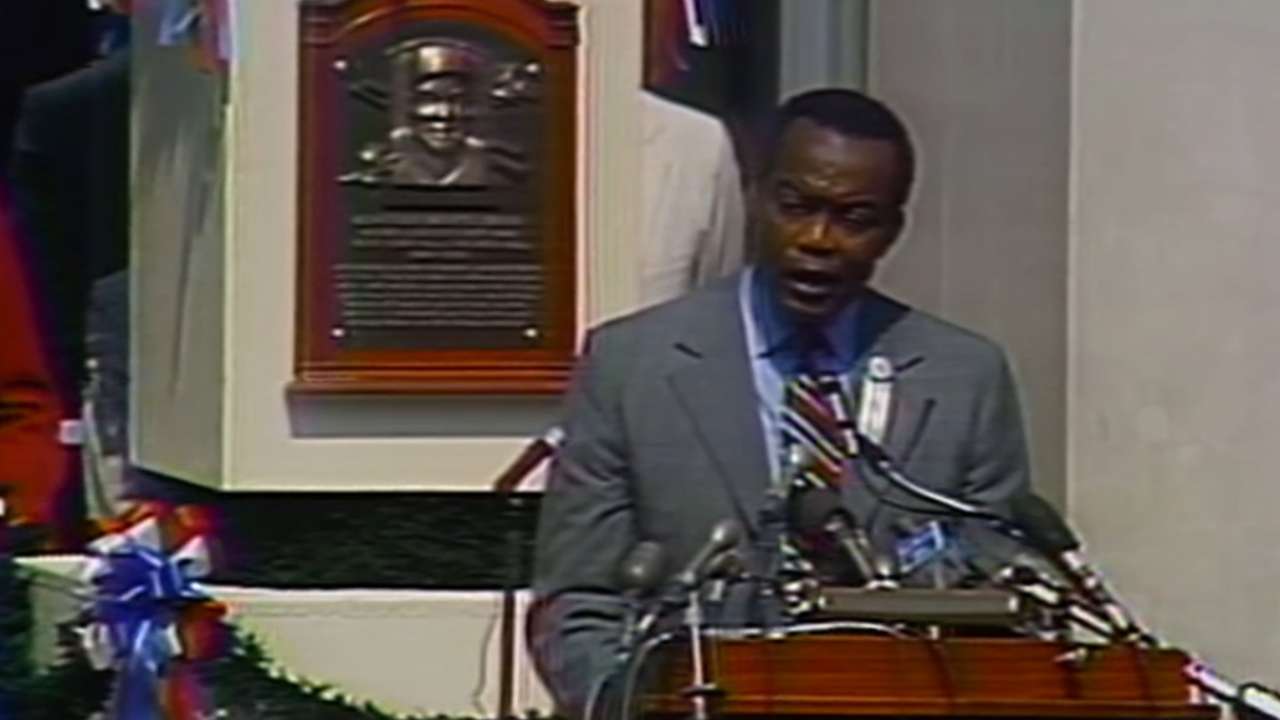 There you have it, but remember: From the two Robinsons to the somewhat forgotten Lucas to Irvin, this isn't the definitive list for contributions of African-Americans in Major League Baseball.
There isn't enough cyberspace to tell it all.
Terence Moore is a columnist for MLB.com. This story was not subject to the approval of Major League Baseball or its clubs.