Around the Horn: Swihart to start Opening Day
Hanigan to serve in backup role as Vazquez recovers from surgery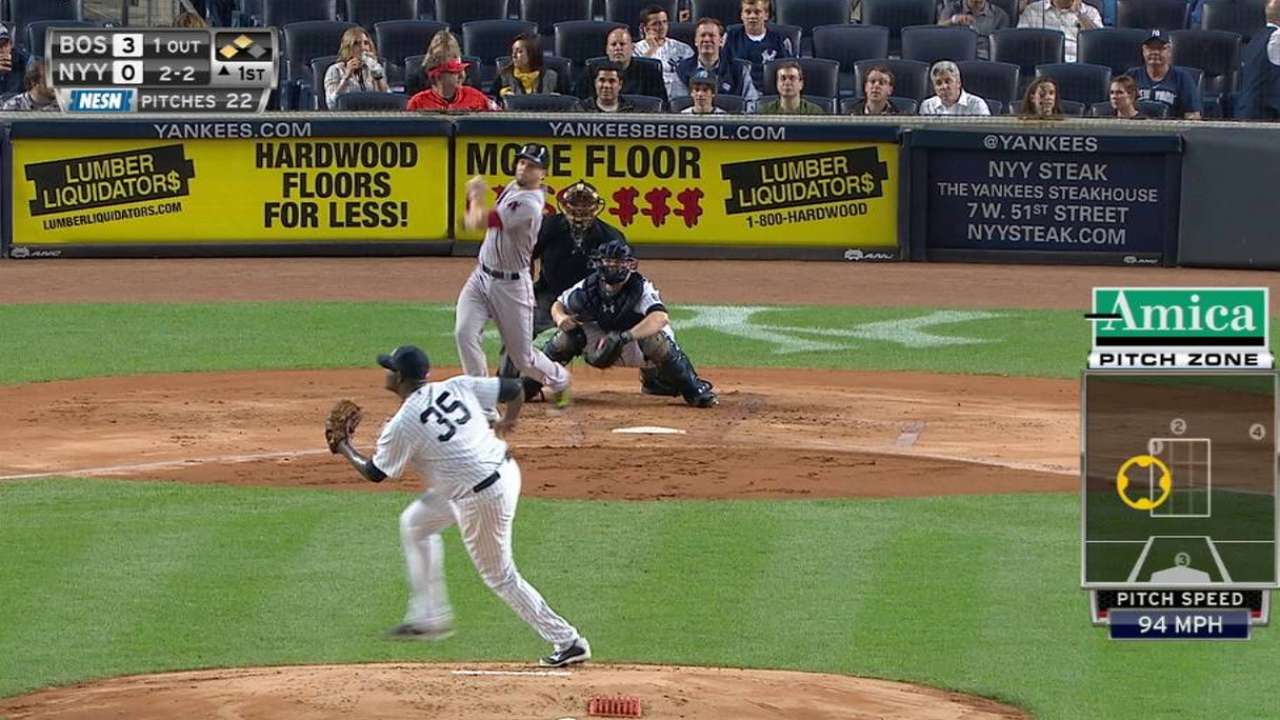 With the start of Spring Training three weeks away, anticipation is building for the 2016 season. MLB.com is going around the horn to break down each area of the Red Sox, continuing today with catcher.
The way the Red Sox have mapped things out as of this moment, Blake Swihart will be behind the plate on Opening Day in Cleveland. Manager John Farrell has already said as much. So, too, has president of baseball operations Dave Dombrowski.
"Oh really? Nice," Swihart said recently. "I didn't know that, but I'm still going to go out there and make an impression and do something every day to try to get better. Just go out there and play my game. Show up in Spring Training and try and win the job."
As Swihart knows, the catching situation for the Red Sox won't be as cut and dry as in other camps.
At this time last year, Christian Vazquez was the young catcher targeted to start on Opening Day. But that plan was ruined when Vazquez underwent Tommy John surgery late in Spring Training.
Vazquez is now in the late stages of his recovery and determined to play his way back into the equation.
"Of course," said Vazquez. "I'm 100 percent, and I want to be there to help the team. [But] that's not my decision. I'm going to play hard. If I feel good, I'm going to play hard. They make the decision. I'll play where they put me. That's my goal."
The fact that the Red Sox have Swihart and a trusted veteran backup in Ryan Hanigan allows them to be conservative with Vazquez and make sure he is fully healthy before fully jumping back into the fray.
"He's been pain-free throughout the whole winter with the throwing program. But we really won't know until he gets down there, when you start throwing to the bases and start throwing hard, how his arm responds at that point," said Dombrowski. "All the indications from the doctors are that it should be fine. But right now, it's only speculation until he gets down there and does it on a day-in, day-out basis."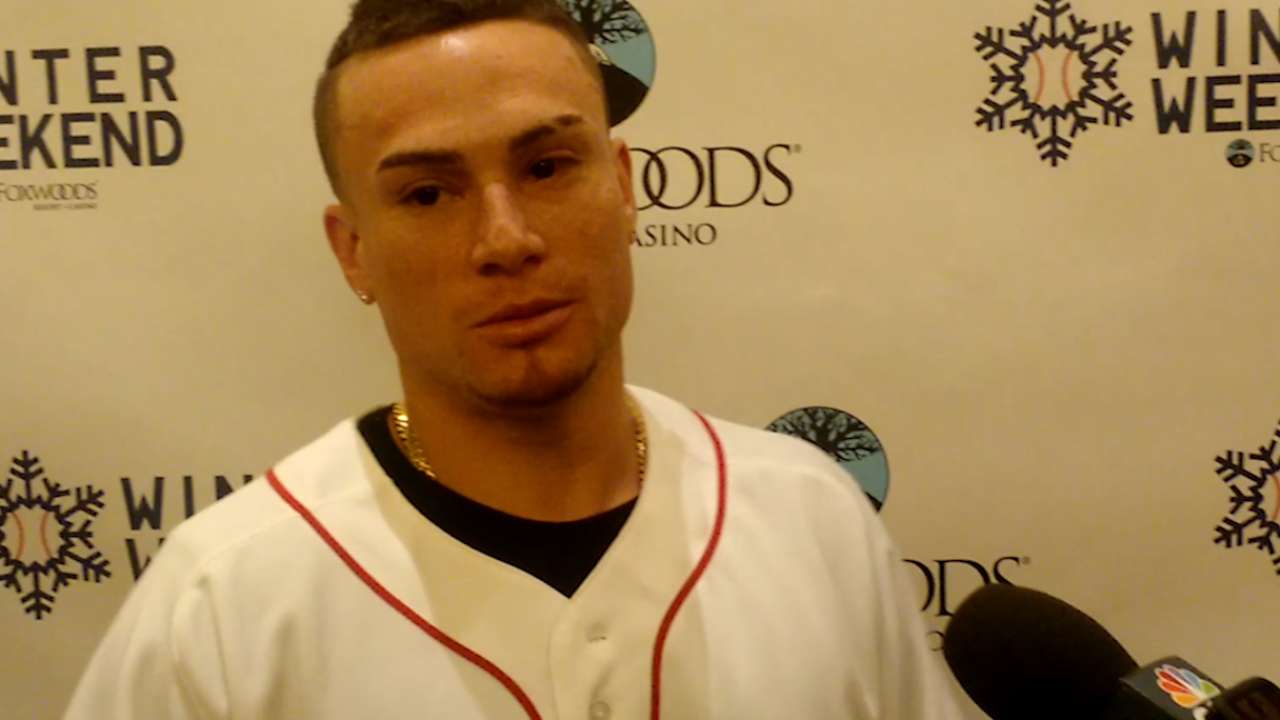 Orioles catcher Matt Wieters is one of very few recent examples of catchers who have undergone Tommy John surgery, which makes it hard for the Red Sox to have a precise estimate on Vazquez's recovery time.
"We have other catching depth. To just say that he's going to be our only catcher would probably, based on what just took place, not be wise," Dombrowski said. "So you protect yourself in that regard."
In truth, the injury that Vazquez had last year has made Swihart more ready for this season. He was thrown into the fire and asked to contribute at the Major League level months before the Red Sox had originally planned.
"I learned just how much really goes into it," Swihart said. "In the Minor Leagues, you're not really going over scouting reports and stuff. Just in that aspect, I learned how to deal with all that and how to go out with our pitchers and execute it."
In Swihart's first couple of months with the Red Sox, he was so immersed in learning how to run a pitching staff that his offense couldn't help but suffer.
But down the stretch, he was back to hitting like he always has. In Swihart's final 129 at-bats of the season, he hit .310 with four homers, 17 RBIs and an .822 OPS.
"Offensively, I've always had confidence," Swihart said. "The second half was a little different just because I got more comfortable catching. I knew my offense would be there so I wasn't too worried about it."
While Swihart has always been known for his bat, Vazquez's reputation has been built around his cannon arm and superb receiving skills.
For that reason, there has been speculation that when Vazquez does get back to full health, perhaps the Red Sox could transition Swihart to first base.
However, the Red Sox haven't entertained thoughts of that yet.
"Not at this point," said Dombrowski. "I can never rule anything out for the future, but right now, he's our No. 1 catcher the way it would sit. We'll have to wait and let's see how Vazquez moves forward at that point. But right now, even though Blake is making some nice strides, he continues to need to work on that skill set on a daily basis, so I think that would continue to be our focus."
Ian Browne is a reporter for MLB.com. Read his blog, Brownie Points, follow him on Twitter @IanMBrowne and listen to his podcast. This story was not subject to the approval of Major League Baseball or its clubs.