Feb Five: Handful at crossroads of careers
People often talk about teams having windows in which to win. But it's not just teams that have them, it's the players, too. A top prospect will only get so many chances to crack the starting lineup before he ends up on the shuttle between Triple-A and the Majors. And if you're not a top prospect, the time to prove yourself is even shorter.
For these five players, 2016 might be their last best chance to respond to questions about their health and performance and get their careers humming along once again. (All ages as of Opening Day 2016.)
Pedro Alvarez, 1B, age 29
He led the National League in home runs with 36 in 2013, but the past two seasons have been a bit uneven for Alvarez. In 2014, his homer total was cut in half, and while his bat returned to form last season -- 27 home runs with his highest OBP since his rookie season -- Alvarez's error-prone ways forced him into becoming a full-time first baseman. He was non-tendered by the Pirates and remains a free agent.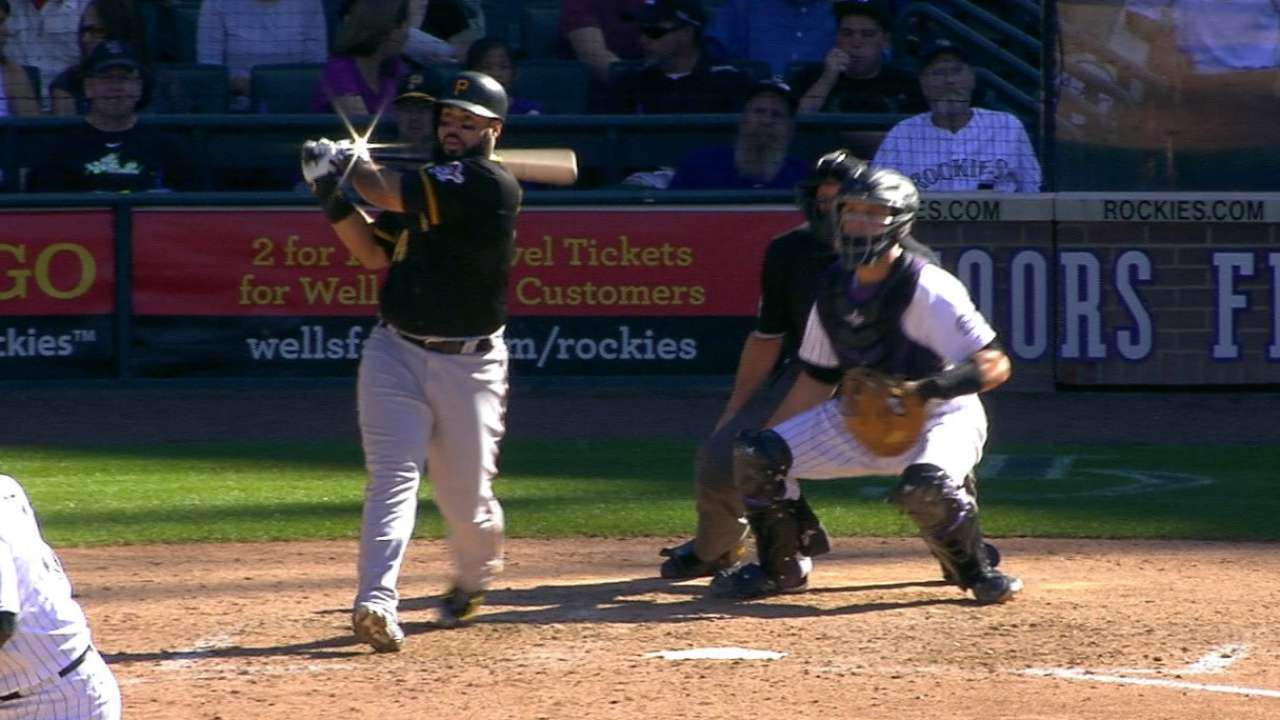 Beyond landing a cushy DH job that will keep his glove off the field, Alvarez will need to ensure that he keeps making contact. Despite his struggles against breaking balls, the slugger has managed to get his K-rate under 30 percent the past two seasons, giving him more opportunities to drive the ball out of the park. This newfound ability to make contact also enabled Alvarez to hit .258 versus left-handed pitchers in 2015, which is a big jump from his .203 career mark against southpaws. Though teams would still preferably platoon him, it at least gives them a non-zero in the lineup on days he does face lefties.
Jurickson Profar, 2B/SS, 23
After hitting .281/.368/.452 at Double-A in 2012, the then-19-year-old shortstop was MLB.com's No. 1 prospect. Since then, Profar showed glimpses of stardom in half a Major League season in 2013, and he has missed nearly all of the past two seasons with a shoulder injury.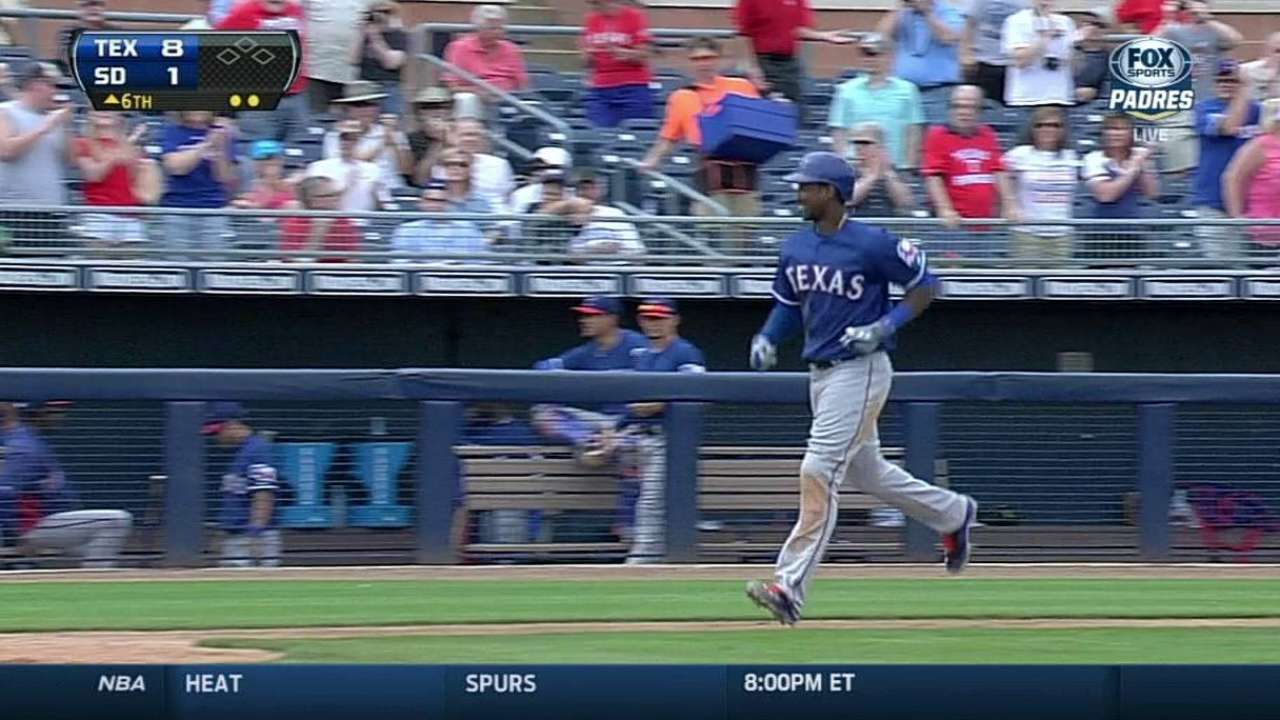 Making a comeback in the Arizona Fall League (but only as a DH), Profar displayed both power (nine of his 20 hits went for extra bases) and a patient batting eye (11 walks, 10 strikeouts). Only problem: After missing all that time, he's not only in need of regular at-bats, but he's behind Elvis Andrus and Rougned Odor at both middle-infield positions on the Rangers' depth chart and hasn't gotten high-level reps on defense. Further, it's possible that those shoulder woes could restrict Profar to second base, which limits his options.
Javier Baez, IF/CF, 23
Just like Profar, Baez has dropped down the Cubs' depth chart thanks to the emergence of Addison Russell and the acquisition of Ben Zobrist. And due to his noted contact issues, he was never given much of a chance last year despite hitting .324/.385/.527 in Triple-A.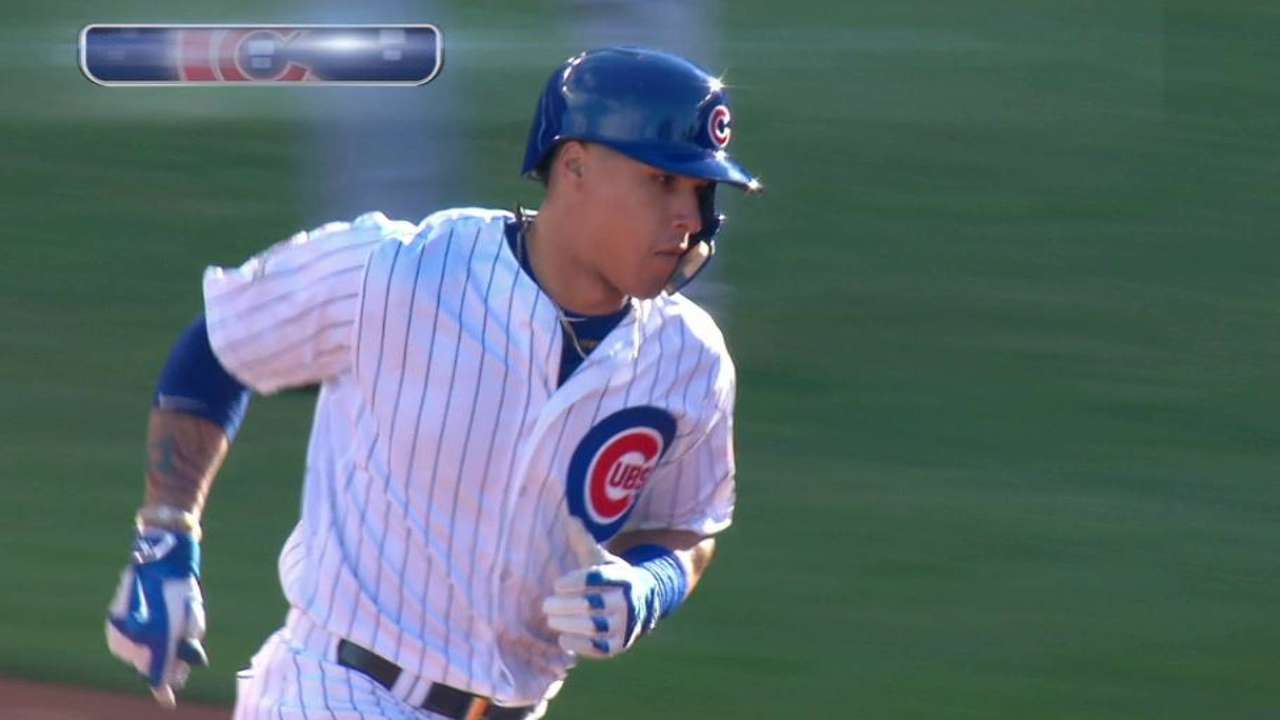 In hopes of finding a spot in the Cubs' lineup, Baez has spent some time playing center field this winter while playing for Santurce in the Puerto Rican League. Chicago manager Joe Maddon appreciates versatility, so that should help Baez, but the Cubs will need to see him improve his approach at the plate. Among players with at least 300 plate appearances over the past two seasons, his 38.5 percent strikeout rate ranks first. For context, Chris Carter was No. 1 in K-rate among qualifiers in 2015 at 32.3 percent.
Tyler Skaggs, LHP, 24
Behind Garrett Richards and Hector Santiago, the Angels' rotation is filled with question marks, and that could give Skaggs a chance to make an impact as he works his way back from Tommy John surgery. He missed all of 2015, which has given almost 18 months of recovery from TJ and means he should be near full strength for Spring Training.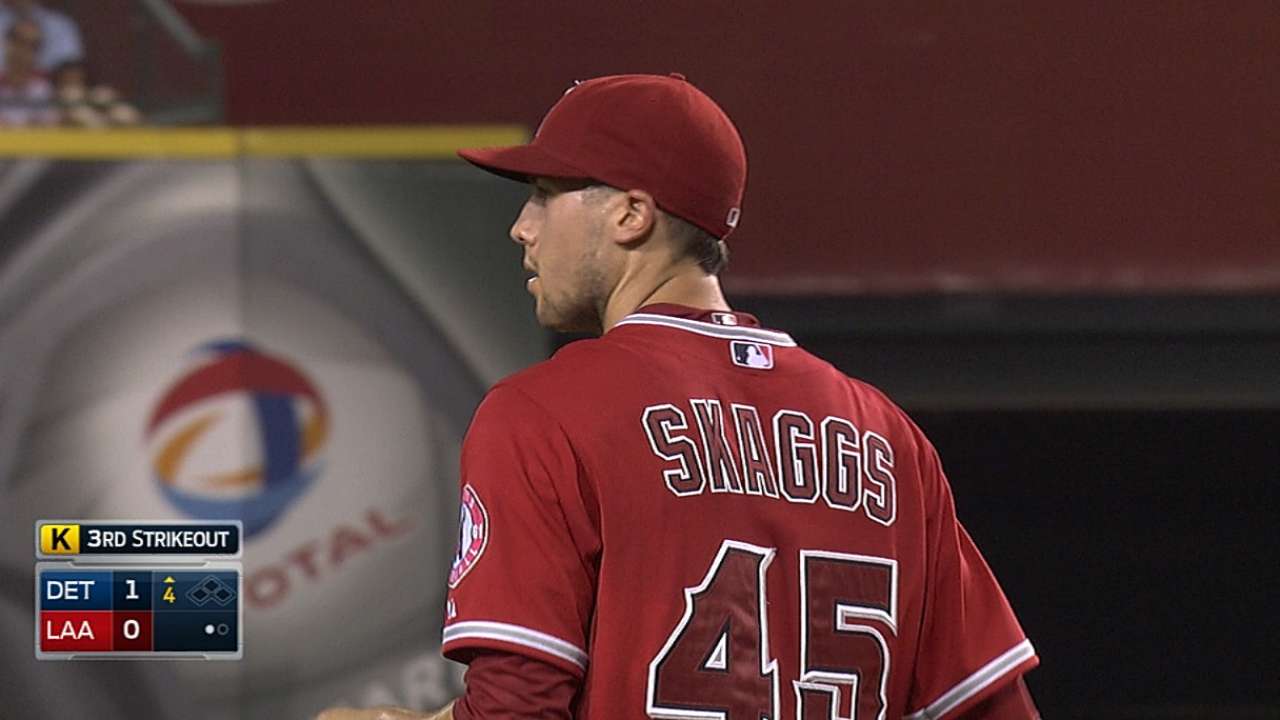 After struggling to hit 90 mph with the D-backs, Skaggs bumped his fastball velocity up nearly 3 mph after joining the Angels in 2014, so much of the focus this spring will be whether he is able to keep that velocity. Despite the jump, he's never been able to match the gaudy strikeout totals (9.8 per nine innings) he posted in the Minors. If Skaggs can keep that velocity gain and see his curveball -- which was his calling card when he was a top prospect -- return to form, the Angels could benefit from a No. 2-type starter in their rotation.
Tanner Roark, RHP, 29
A 25th-round selection in 2008, Roark may not have the prospect pedigree the other players on this list had, but he entered the 2015 season with a career 2.57 ERA in 252 1/3 innings thanks to his seemingly supernatural ability to limit home runs. Unfortunately, the Nationals' acquisition of Max Scherzer forced Roark into a swingman role last year and he saw his ERA rise to 4.38 -- thanks in large part to giving up 17 home runs in just 111 innings.
Some of Roark's struggles could be attributed to shifting roles or regression to the mean, but others will point to his lack of overpowering stuff. Last year, his low-90s fastball was pounded to the tune of a .377 average and .679 slugging percentage.
Given that Roark is a sinker/slider pitcher, with his slider netting ground balls 55 percent of the time, last year's home run rate was likely a bit of a fluke. His lack of strikeout stuff means he probably won't post a sub-3.00 ERA again, but he should be a better bet as an innings eater at the back of the rotation.
Michael Clair is a reporter for MLB.com. Follow him on Twitter @clairbearattack. This story was not subject to the approval of Major League Baseball or its clubs.