MLB.com Columnist
Phil Rogers
Paying Price among 10 best offseason moves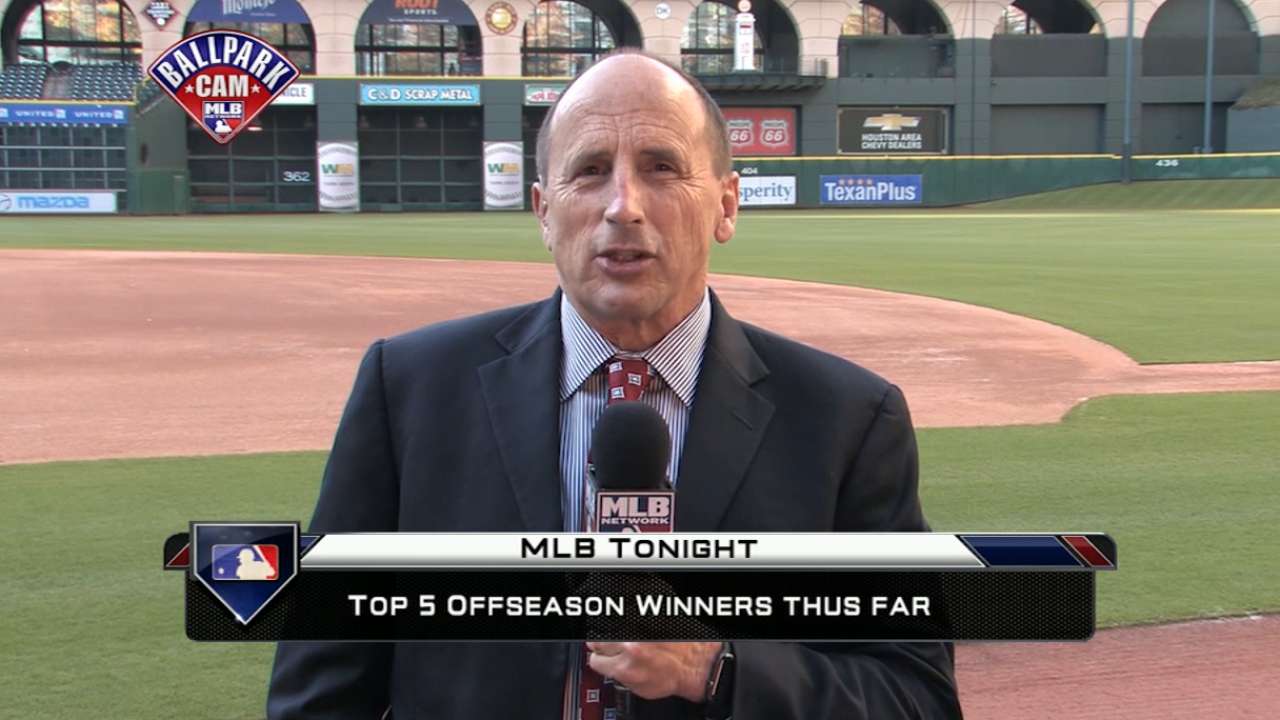 One thing is certain. Very few people would be picking the Red Sox to pull off another rise from last to first in the American League East without Price, the top free agent on the market.
Price's seven-year, $217 million deal gives him the right to opt out after 2018. That clause, copied from Greinke's 2012 agreement with the Dodgers, is certain to cause a lot of angst in New England, no matter how the next couple of seasons go. But fans are supposed to fret, and GMs are supposed to put together the best teams they can.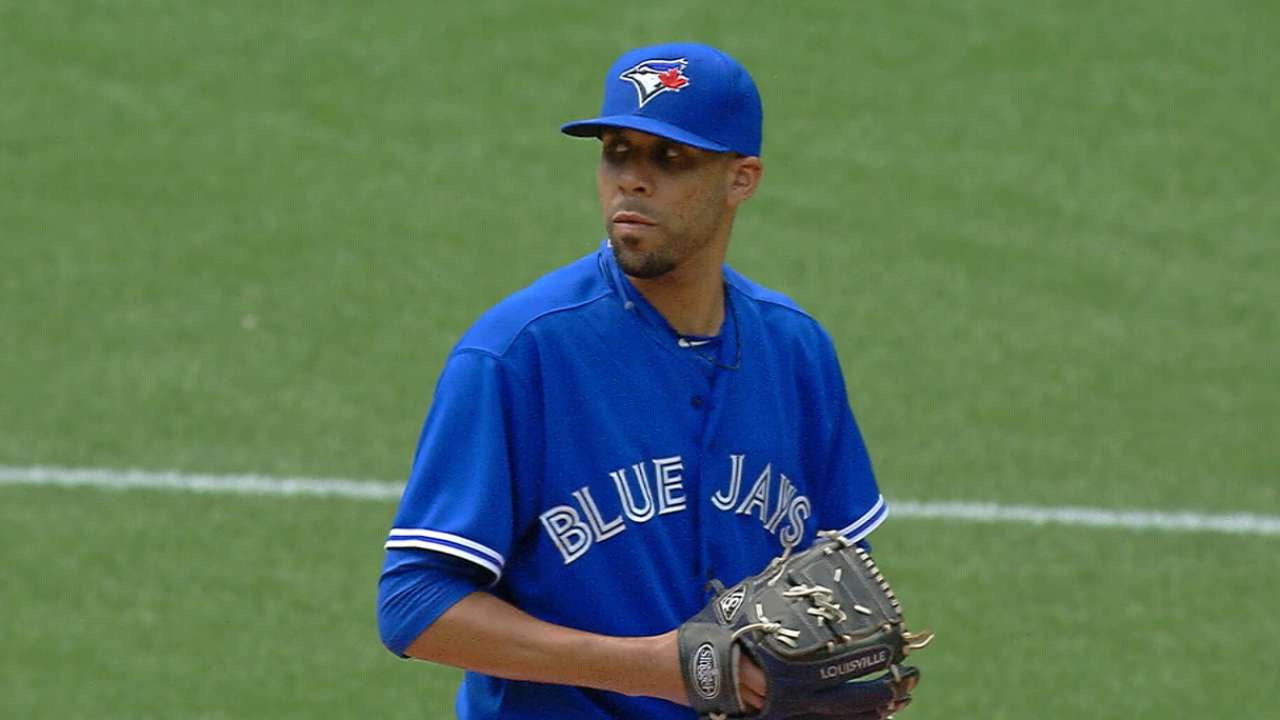 Price was the arm the Red Sox had to have -- and landing him was the best deal of the Hot Stove season. Here are the other transactions that comprise the Top 10 moves of the offseason:
2. Cubs sign Jason Heyward
You can quibble about the price if you want. An eight-year, $184 million deal ($23 million per year) is rich for an outfielder who has driven in more than 60 runs only twice in his six seasons. Dwight Evans had only 56 RBIs for the Red Sox in 1975 and was a five-win player on a World Series team. Heyward's best seasons should be ahead of him. He won't turn 30 until the fifth year of the contract. Heyward is the perfect veteran fit for Joe Maddon's team and should be fine in the short term in center field. Judge this deal mostly by whether or not the Cubs win a World Series.
3. D-backs sign Greinke
Only Price got a bigger contract this offseason than Greinke, but it was the 32-year-old Greinke who got the biggest average annual value ($34.1 million). This is a risk for Arizona, but Greinke and fellow newcomer Shelby Miller will be backed by a lineup featuring Paul Goldschmidt and A.J. Pollock. Greinke has been the second-best pitcher in the National League over the past three years. He'll be comfortable in Phoenix, and the Dodgers will be sorry he got away -- at least until the last year or two of the deal.
4. Braves acquire Dansby Swanson
No rebuilding team has ever traded for the first overall pick six months after the Draft. Not only did general manager John Coppolella and president of baseball operations John Hart land the Vanderbilt shortstop from the D-backs, but they essentially got him by giving up Heyward's last year before free agency. The Cardinals traded Heyward for Miller in a four-player package -- a high-risk move after the 2014 season -- and the Braves converted Miller's three remaining years before free agency into Swanson, outfielder Ender Inciarte and promising right-hander Aaron Blair. Along with left-hander Sean Newcomb, who headlined the deal that sent Andrelton Simmons to the Angels, Swanson should be a core piece for Atlanta as it settles into SunTrust Park in 2017.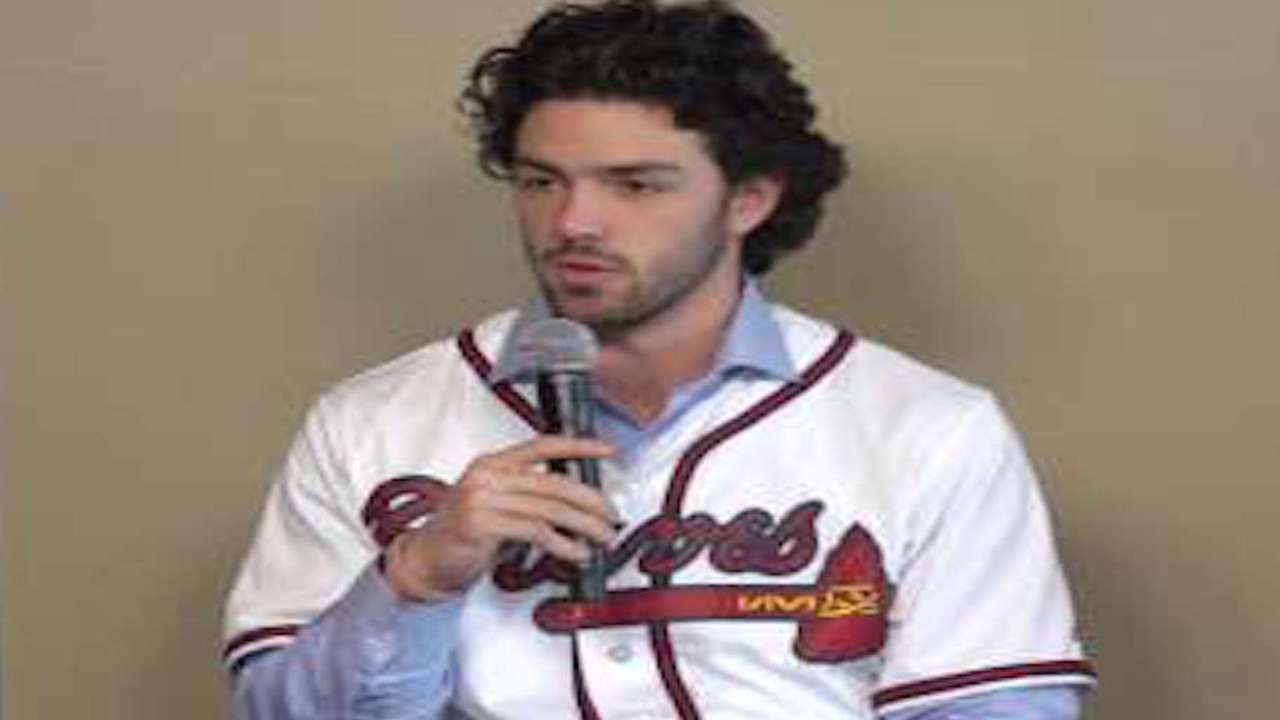 5. Mets re-sign Yoenis Cespedes
When the Mets signed Alejandro De Aza to platoon with Juan Lagares between Curtis Granderson and Michael Conforto, the team's 2015 savior seemed to be out the door. But he didn't get an offer to his liking and Sandy Alderson put together a creative three-year deal to give Terry Collins a deep outfield. It won't be the best defensive team in the NL with Neil Walker, Asdrubal Cabrera and Cespedes up the middle, but a third consecutive 100-RBI season from Cespedes would go a long way toward supporting the rotation that carried the Mets to the World Series.
6. Astros acquire Ken Giles
Jeff Luhnow won't forget that the 2015 Astros were six outs away from eliminating the Royals in the AL Division Series. He paid a heavy price in pitching prospects to land Giles, who was shopped to help speed up the Phillies' rebuilding project. This will be Giles' first full season as a closer. He'll have plenty of late-inning help working alongside Luke Gregerson, Will Harris, Pat Neshek, Josh Fields and lefty Tony Sipp, who got a three-year, $18 million deal to re-sign with Houston.
(The beauty of this deal is that you can also argue it belongs on the list from the Phils' standpoint. They landed five pitching prospects in this 5-for-2 deal. Mark Appel, Brett Oberholtzer and Vincent Velasquez could push their way into the rotation this season and stay there a long time.)
7. Nationals hire Dusty Baker
Hooray for an organization bold enough to hire an experienced manager. The Cubs did it with Maddon last season, and it worked out just fine. Baker brought out the best in Sammy Sosa and Barry Bonds, and he is the right guy to help translate Bryce Harper's MVP talent into victories. Baker was hungry for another chance after his run with the Reds ended, and he has come to the right place to win. Look for him to ride Max Scherzer and Stephen Strasburg into the postseason.
8. Angels acquire Andrelton Simmons
A No. 1 starter would have been nice, but the best new GM Billy Eppler could do was landing a perennial Gold Glove candidate at shortstop. It's easy to forget about this trade because it happened a week after the World Series. Simmons will join Mike Trout to give the Angels a wealth of defensive highlights. Simmons could push Troy Tulowitzki, Xander Bogaerts, Carlos Correa, Francisco Lindor and Alcides Escobar for a spot on the AL All-Star team, with some help from hitting coaches Dave Hansen and Paul Sorrento.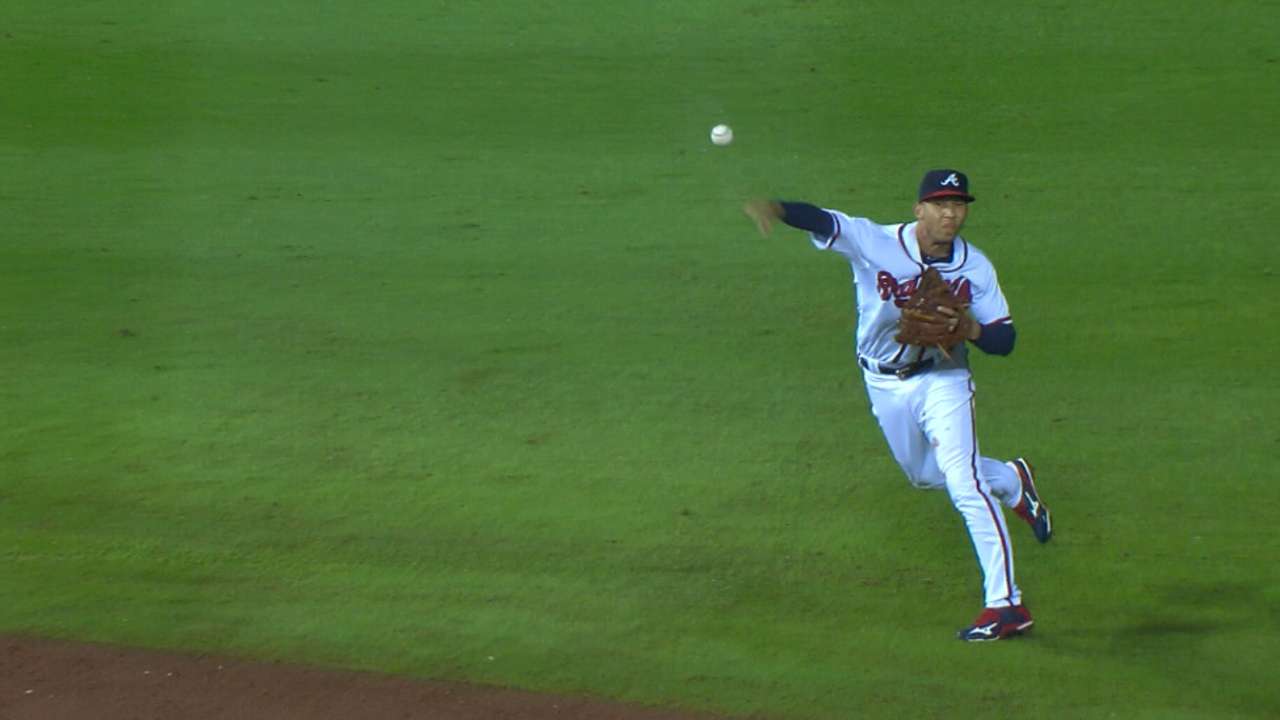 9. White Sox acquire Todd Frazier
Few organizations needed a new front man more than the White Sox, and Frazier is a perfect addition. He improves the lineup -- most likely hitting behind Jose Abreu -- as well as the defense and a sometimes stale clubhouse. Frazier will take on Paul Konerko's old role -- although there's a question how long he'll have it, as he's only under team control through 2017. The Sox paid heavily in a three-team deal that sent Trayce Thompson, Frankie Montas and Micah Johnson to the Dodgers, but they succeeded in not parting with shortstop Tim Anderson, their No. 1 prospect, who should be playing alongside Frazier by July, if not sooner.
10. Twins sign Byung Ho Park
The jury's out on Park, as it always is on international players. But the 29-year-old first baseman is coming off of back-to-back 50-homer seasons in Korea. He's a former teammate of Jung Ho Kang's, and last year Kang produced an OPS that was only about 10 percent below his level in Korea. Park will be a tremendous asset if he can come close to making such a smooth transition while serving as Minnesota's DH. Including the posting fee, the Twins are committed to only $25.35 million for Park. This move could easily be higher on this list.
Phil Rogers is a columnist for MLB.com. This story was not subject to the approval of Major League Baseball or its clubs.