MLB.com Columnist
Anthony Castrovince
Brantley biggest X-factor in competitive AL Central
Left fielder's healthy return could propel Indians to postseason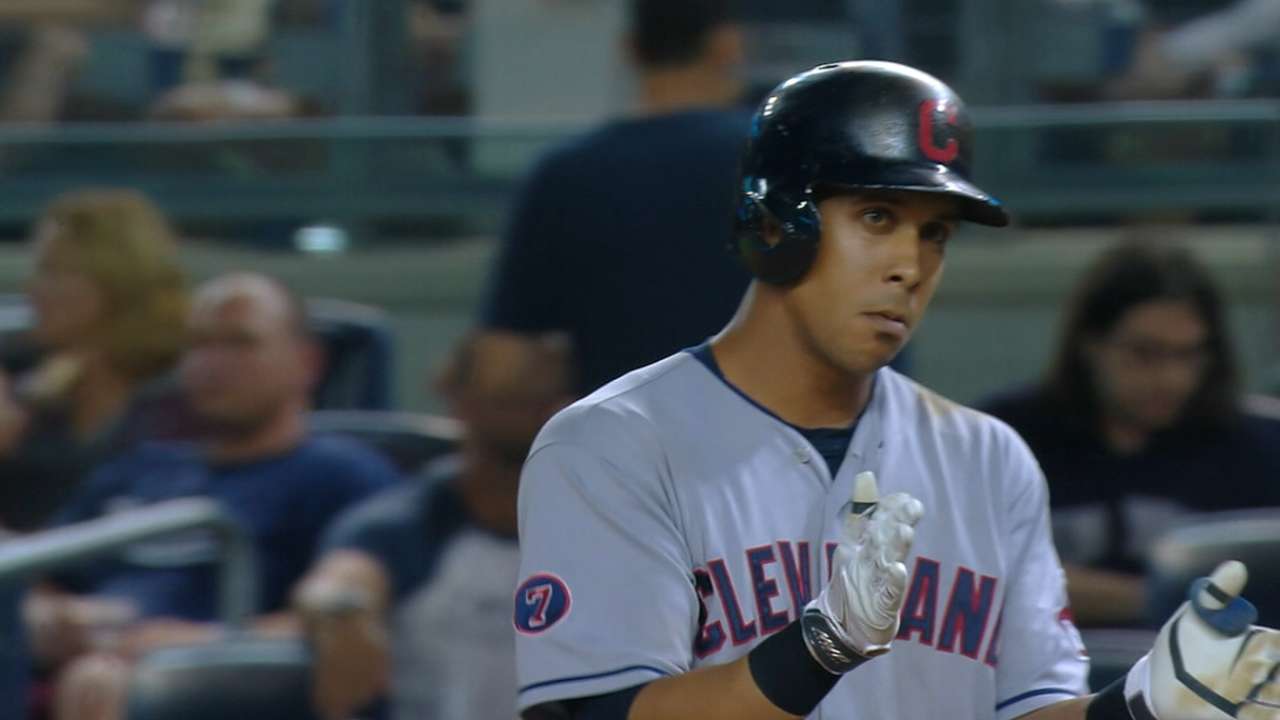 CLEVELAND -- Back at the Winter Meetings, a report began to circulate that Michael Brantley -- already slated to miss some time early in the season due to offseason right shoulder surgery -- might actually be out of the Indians' lineup until August. Reporters scrambled to follow up on this information, Indians officials worked to suppress it and fans panicked.
As for Brantley himself?
"I laughed," he said. "I absolutely laughed. I didn't actually know what happened, because a lot of family members and friends were calling me and texting me. I hadn't even had a re-check from my surgery yet, so whatever information somebody got, it was all news to me, as well."
Here's the latest news: Brantley is progressing very well. Estimates of an August return (and all similar pronouncements) seem unnecessarily pessimistic. April, in fact, is still a distinct possibility, though the Indians' public timetable for Brantley's return remains sometime before the end of May.
Whatever the exact date Terry Francona is able to write Brantley's name in the lineup, the fact of the matter is Brantley -- the Tribe's best all-around player and the guy ranked by MLB Network as the best left fielder in the game right now -- is the American League Central's biggest X-factor. So to see him here this past weekend, taking on limited baseball activities in an informal minicamp and not walking around with his arm in a sling or pulling up lame while signing autographs for fans at Tribe Fest, was an encouraging sight for the Indians.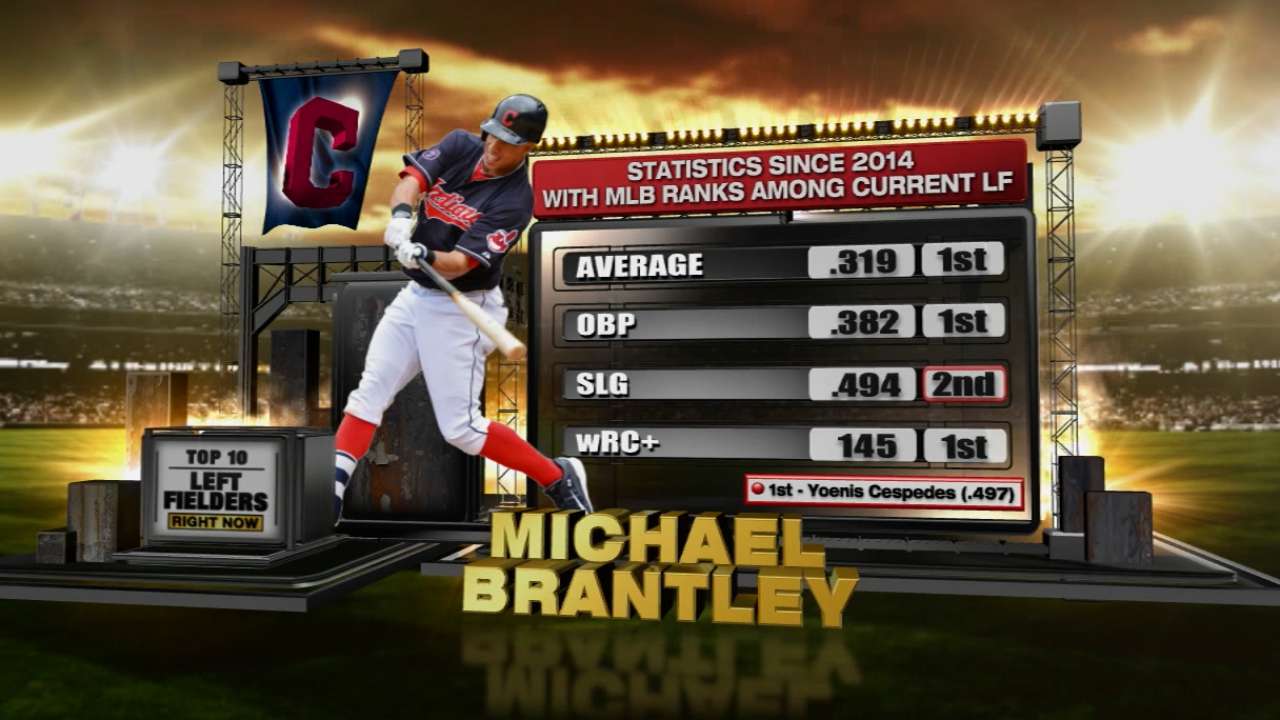 "I love it, man," shortstop Francisco Lindor said. "He has to be on the field, and I want him on the field. I don't want him to have any setbacks. And I'm like 900 percent [sure] that he won't, because he's smart and we've talked about it."
You might have noticed that the early FanGraphs projections have the Indians -- not the defending World Series champion Royals, not the free-spending Tigers and not the improved Twins or White Sox -- on top of the AL Central. Yes, the top of Cleveland's rotation (Corey Kluber, Carlos Carrasco and Danny Salazar) has as much upside as any in the league and Lindor's arrival last summer greatly improved what had been a woeful defense. But that's definitely a glass-half-full outlook for a team that finished with 81 wins and the fifth-lowest runs total in the AL in 2015.
The Indians are the only team in the AL Central without a payroll north of $100 million, so it's not as if FanGraphs -- or anybody else, for that matter -- is drunk off their offseason activity. Their only acquisitions of note were Mike Napoli and Rajai Davis.
Indeed, it would seem the only way that on-paper projection makes any sense at all is if Brantley, who has compiled a .319/.382/.494 slash over the past two seasons, returns in a timely manner.
"Whether he makes Opening Day or not," said second baseman Jason Kipnis, "we have to play it safe with him, so we have him for the long haul."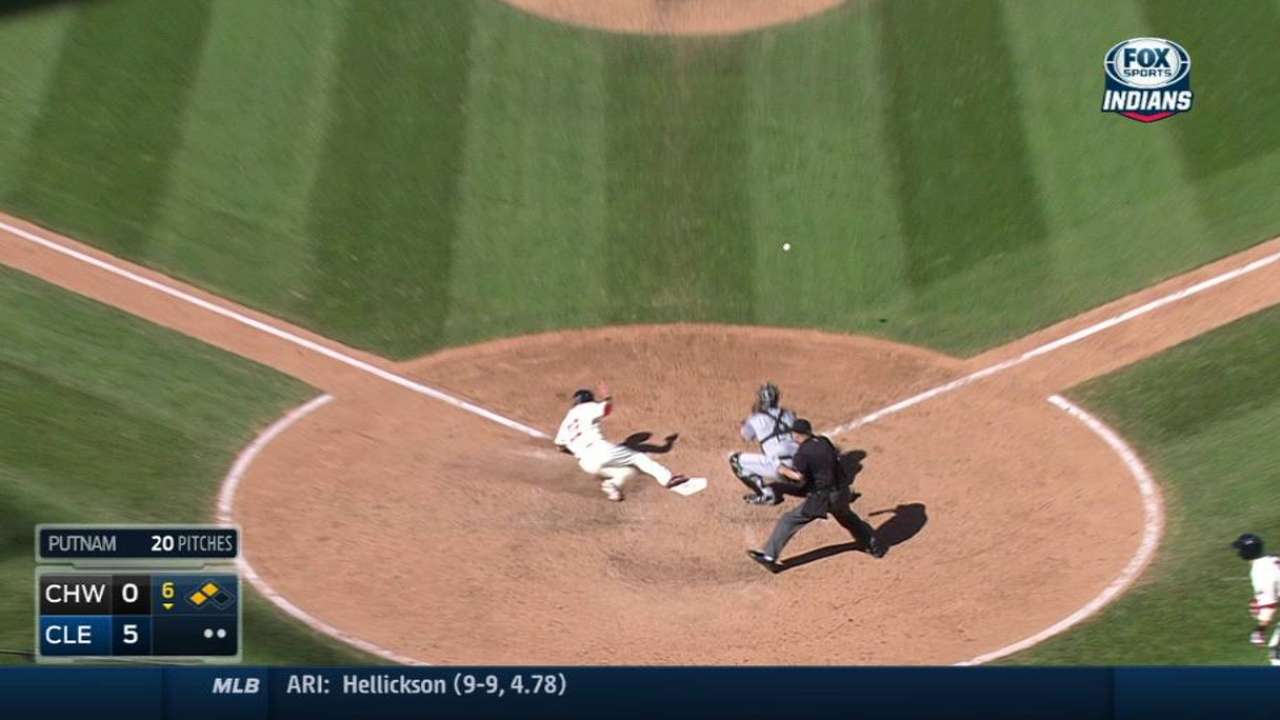 The Indians are entering 2016 in a precarious position.
They know this is their window, one created in large measure by the 2013 arrival of Francona and his clubhouse-changing, culture-creating ways, one fostered by the club-friendly contracts signed by the current core and one urged on all the more by the developments of Carrasco and Salazar as legitimate and worthy peers to the '14 AL Cy Young Award winner Kluber.
Maximizing that window, however, is made difficult by the cold, hard reality of finances -- which have not exactly been made any more robust by the Tribe's now-routine placement at the low end of the attendance spectrum. The Indians' greatest strength is their cost-controlled rotation, but they have been either unwilling or unable to take advantage of that strength by buying bankable upgrades for the offense, in part because anything resembling "bankable" in this sport comes with a nine-figure price tag and in part because spending on mid-tier solutions (do the names Nick Swisher and Michael Bourn ring a bell?) has done little to move the needle in terms of performance or attendance.
Couple that reality with Cleveland's understandable (especially in light of the free-agent contracts we've seen this offseason) reluctance to trade Carrasco or Salazar for a similarly young, controllable bat, and this team has had a quiet Hot Stove season. It looks quieter still when compared to the Royals going into uncharted payroll waters, the Tigers handing out $100-million contracts like Halloween candy, the White Sox making a trade for a guy (Todd Frazier) a lot of Indians fans wanted and the Twins landing the offseason's most intriguing international player in Byung Ho Park (a guy the Tribe did, indeed, bid on).
All of these clubs have a player whose as-yet-uncertain outcome can greatly affect their fortunes. For now, I'd submit Danny Duffy in Kansas City, Justin Verlander in Detroit, Avisail Garcia in Chicago and Park himself in Minnesota.
But Brantley is a known quantity with an unknown timetable on a team with an established history of slow starts. To an unsettled outfield situation in which Lonnie Chisenhall's emergence in right is currently just a small sample and Abraham Almonte is likely not an everyday center fielder, Cleveland has added the speedy Davis, who is best-utilized as a weapon against lefties, and Collin Cowgill, whose value rests almost entirely in his defense. There's even talk of giving Carlos Santana a look in left this spring.
If actions do speak louder than words, then the Indians' relative inaction in this area seems to scream that they are not anticipating any major setbacks for Brantley.
The Tribe is certainly hopeful that Napoli's strong second half in Texas is a precursor to a full bounceback season and that Santana rebounds from the big backward step in production he took last year. Cleveland is also looking for Yan Gomes to get through the season with two healthy knees (considering Davis was the one who took him out last year, the Indians have at least prevented a recurrence of that exact incident).
Nothing, though, impacts the bottom line more than Brantley's eventual return.
"The consistency he brings every day," Kipnis said, "is something you can't really replace."
At least one projection machine envisions the Indians as upstarts in a daunting division. Their ability to back that up quite literally rests on Brantley's shoulders.
Anthony Castrovince is a reporter for MLB.com. Read his columns and follow him on Twitter at @Castrovince. This story was not subject to the approval of Major League Baseball or its clubs.