MLB.com Columnist
Richard Justice
Not too late to add difference-makers
Plenty of intriguing talent still out there in free agency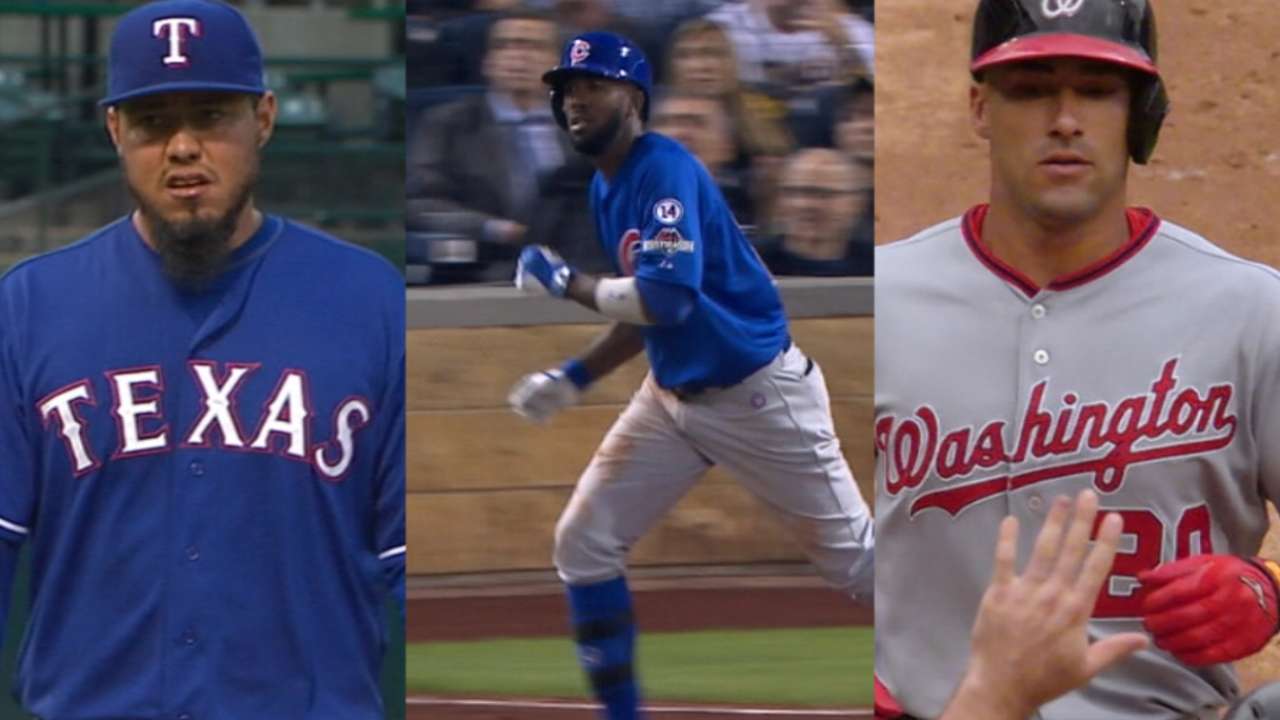 The calendar just flipped to February and there are still good players available on the free-agent market -- probably even some difference-makers. At least, that's what recent history tells us. In fact, this might be the best time to shop. Prices have dropped, so the smart teams have a chance to clean up.
Now, about that recent history.
The Royals raised exactly zero eyebrows last March 7, when they signed right-hander Chris Young to a bargain-basement deal that included $675,000 in base salary and $5.325 million in bonuses.
At the time, Kansas City general manager Dayton Moore said there wasn't a defined role for Young. This simply was about taking advantage of the free-agent market to add depth. Turns out, Moore's timing was impeccable. Just as the Royals were finishing their deal with Young, the Rangers learned Yu Darvish would undergo Tommy John surgery and miss the season.
Had Kansas City waited even one more day, Young almost certainly would have ended up with Texas. That he was still available indicates there was some doubt about what he was capable of doing. Young was 35 at the time and had missed the entire 2013 season before returning to make 29 starts for the Mariners in '14. Young made 18 starts and 16 relief appearances for the Royals. Kansas City was 12-6 in his starts and he helped the club win a World Series.
Young isn't the first late signee to make a significant contribution to his team. For instance:
• Right-hander Kyle Lohse was signed by the Cardinals on March 13, 2008, for the bargain price of $4.25 million. He won 15 games and pitched 200 innings that season.
• Right fielder Nelson Cruz signed with the Orioles on Feb. 24, 2014, for $8 million. He led the Majors with 40 home runs, as Baltimore won the American League East for the first time in 17 years.
So if your favorite team is still looking for that finishing touch (or two or three of them), there are still opportunities. With that in mind, here's the "Still unsigned, but probably not for long" team:
C: Tony Sanchez
Age: 27
2015 numbers: .375 batting average in 3 games
Note: The former first-round Draft pick was released last month. "I dug my own grave," Sanchez said, referring to his defensive struggles. Catchers are in such short supply, he's sure to get another shot somewhere.
Potential landing spots: Nationals, Yankees
1B: Justin Morneau
Age: 34
2015 numbers: .310 batting average, .821 OPS in 49 games
Note: Morneau has averaged 103 games over the past six seasons. Concussions are a concern, but when he's on the field, his production remains solid. As of now, he's said to be healthy.
Potential landing spots: Rockies, Pirates, Brewers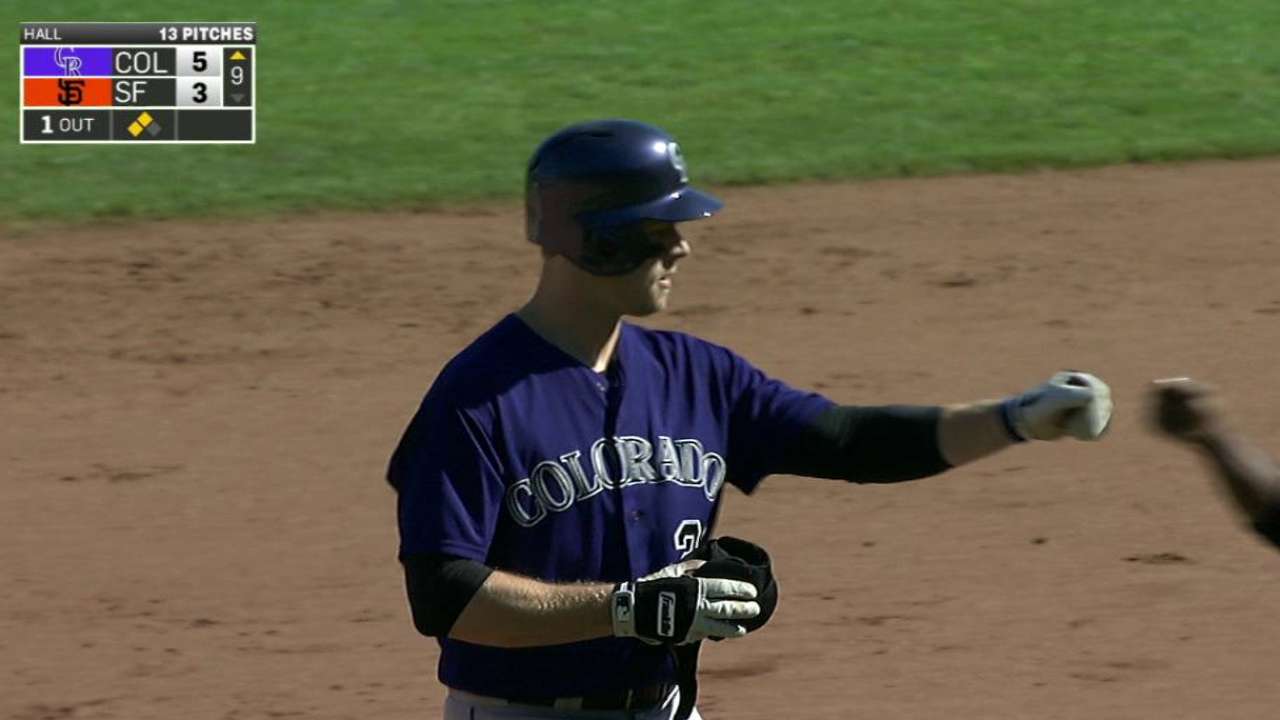 2B: Skip Schumaker
Age: 35
2015 numbers: .242 batting average in 131 games
Note: Valuable utility guy (he also played every outfield spot), with an .816 OPS vs. left-handed pitching in 2015.
Potential landing spots: D-backs, Royals
3B: David Freese
Age: 32
2015 numbers: 27 doubles, 14 homers, .743 OPS in 121 games
Note: One of the more intriguing unsigned players. Former World Series MVP for Cardinals. Career .761 OPS.
Potential landing spots: Red Sox, Padres
SS: Ian Desmond
Age: 30
2015 numbers: .233 batting average, 27 errors in 156 games
Note: The body of work in Desmond's career is solid enough that he would have signed someplace already if not for Draft-pick compensation. His batting average has declined for three straight seasons, but he's definitely worth a shot.
Potential landing spots: Nationals, Rays, Cardinals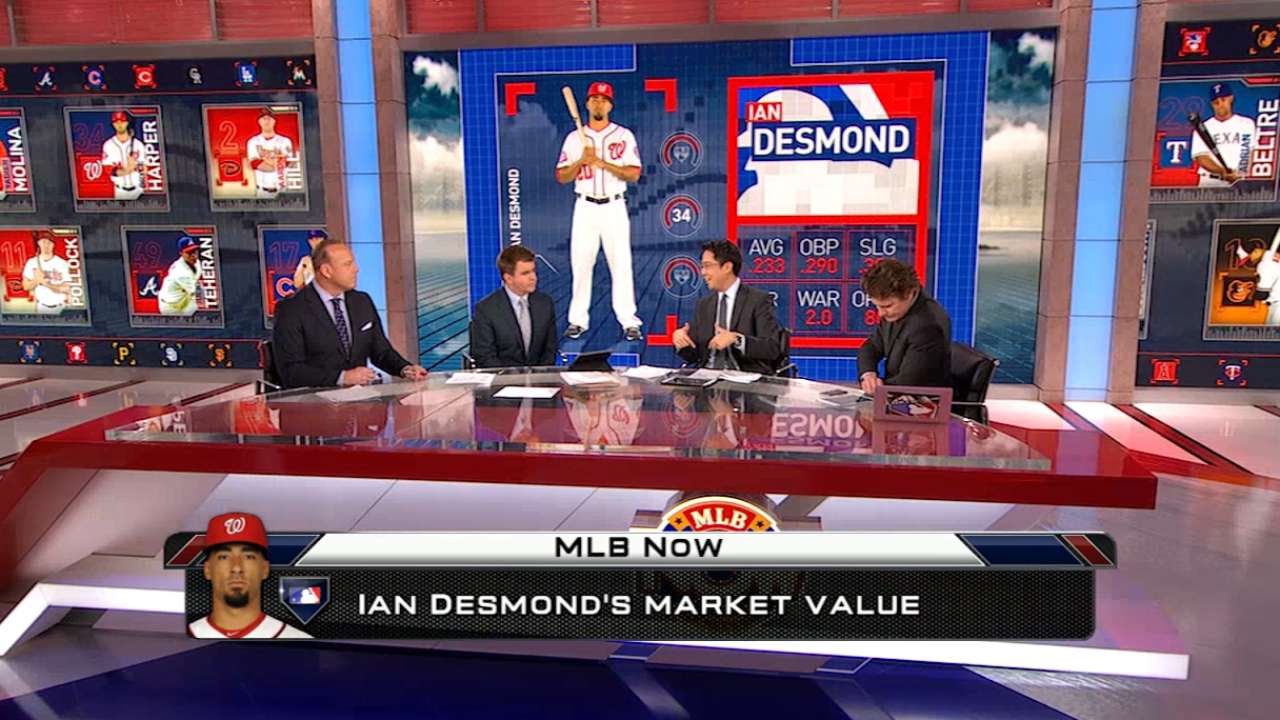 OF: David Murphy
Age: 34
2015 numbers: .283 batting average, .739 OPS in 132 games
Note: Clearly fits somewhere as at least a left-handed bat and outfielder. Career .274 hitter.
Potential landing spots: Royals, Athletics
OF: Austin Jackson
Age: 29
2015 numbers: .267 batting average in 136 games
Note: Solid defensive center fielder who has 55 career home runs in 3,392 at-bats. More productive vs. left-handed pitching, but good enough to be an everyday starter in the right situation.
Potential landing spots: Rangers, Brewers, Indians
OF: Dexter Fowler
Age: 29
2015 numbers: .757 OPS in 156 games
Notes: Also a Draft-pick compensation player, which may be only reason Fowler hasn't signed. Has been a productive player throughout his career.
Potential landing spots: Cubs, White Sox, Angels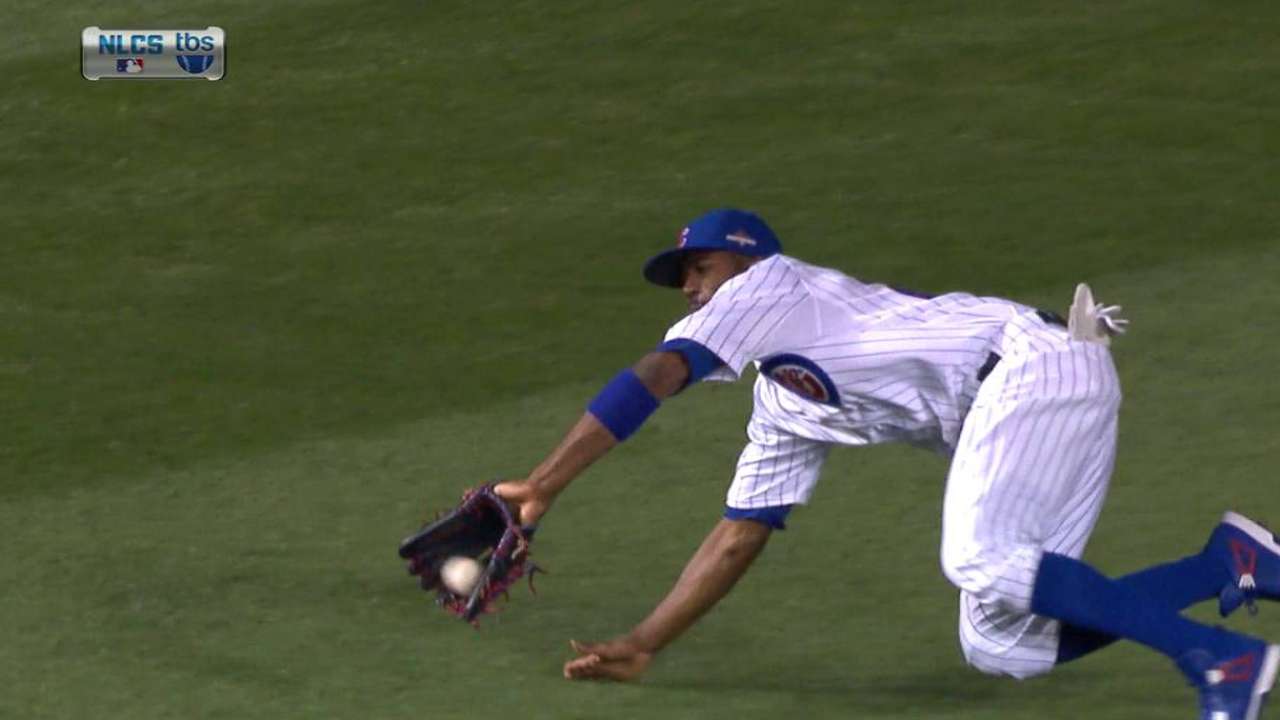 DH: Pedro Alvarez
Age: 28
2015 numbers: .787 OPS, 27 home runs in 150 games
Notes: Second overall pick from the 2008 Draft. Has struggled at both first and third base in recent years, but still provides pop off the bench.
Potential landing spots: Tigers, Angels
SPs: Yovani Gallardo, Mat Latos, Mike Minor, Cliff Lee
Notes: Gallardo requires Draft-pick compensation, but is only 29 years old and has averaged 191 innings in his seven full Major League seasons. Latos struggled in 2015, while Minor and Lee are coming off injuries.
Potential landing spots: At least 25 teams would like to add a starter for the right price.
Bullpen: Casey Janssen, Joel Peralta, Tyler Clippard, Craig Breslow, Neal Cotts
Notes: Yes, you can still build a quality bullpen.
Potential landing spots: All 30 teams shopping for relief help.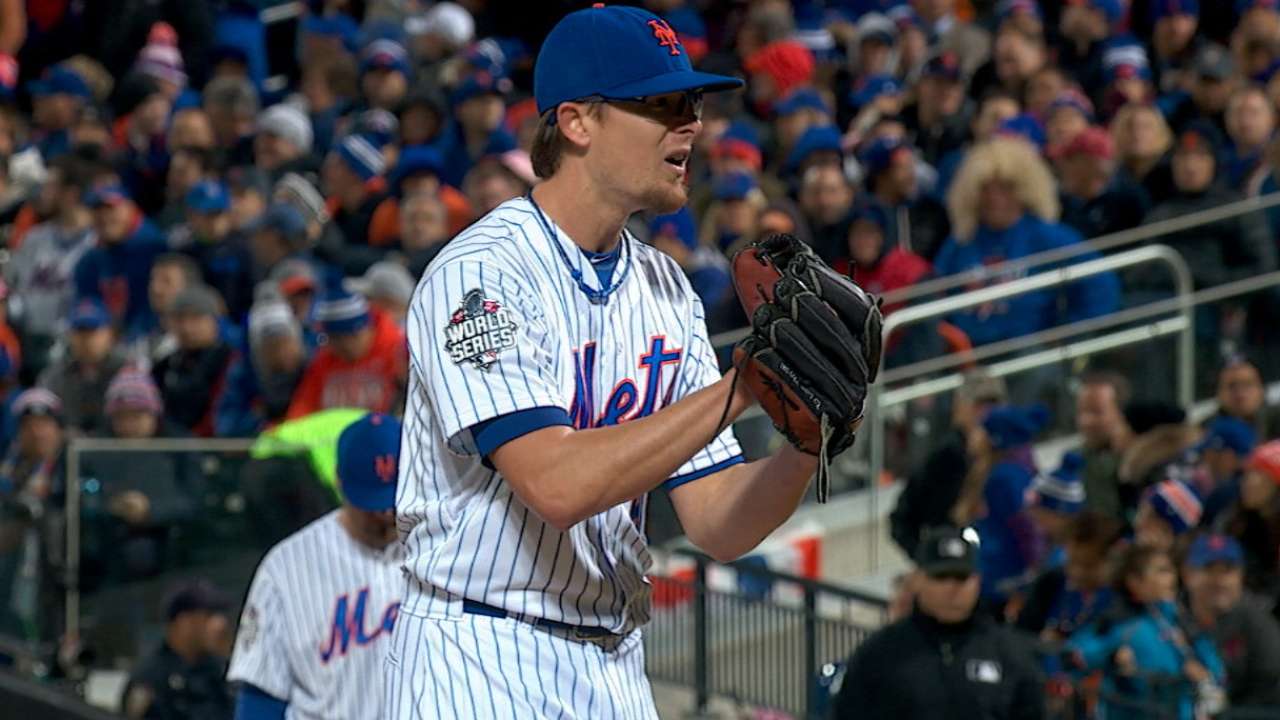 Richard Justice is a columnist for MLB.com. Read his blog, Justice4U. This story was not subject to the approval of Major League Baseball or its clubs.