Mondesi, Zimmer crack Top 100 Prospects list
Shortstop checks in at No. 37, while righty is No. 65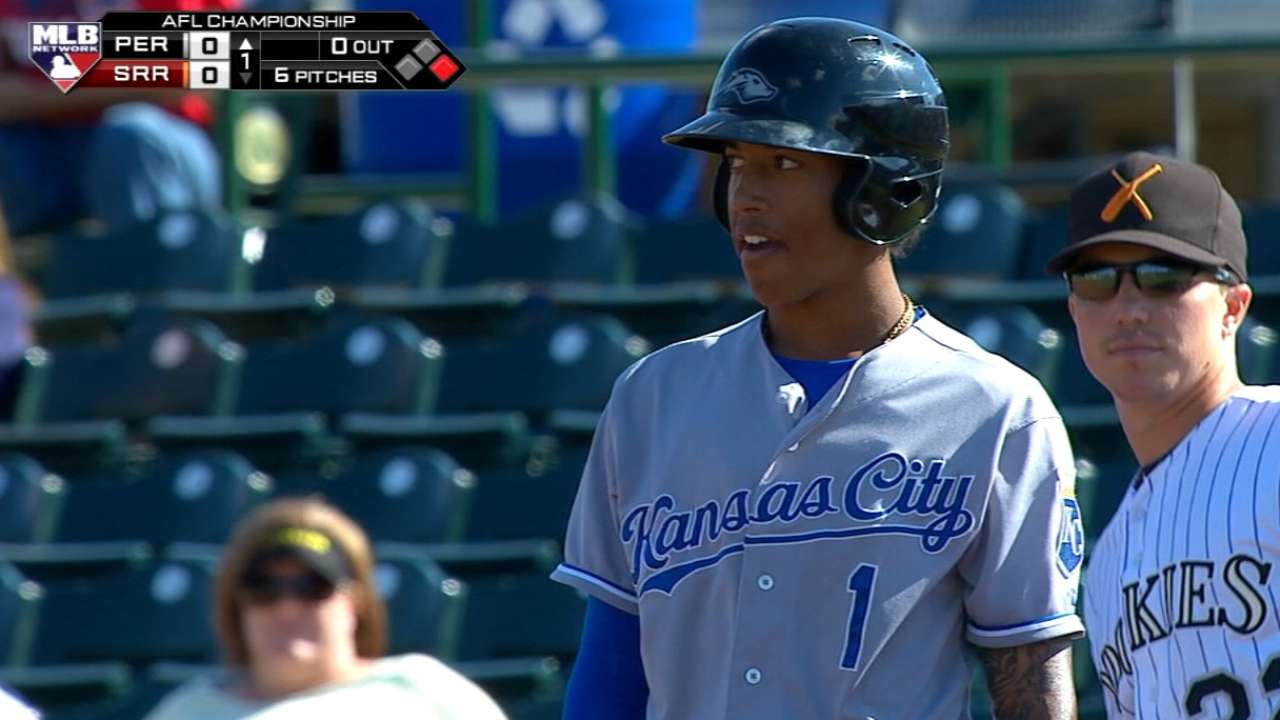 Complete Top 100 Prospects coverage
Mondesi, who became the youngest player in Major League history to play in the World Series last fall, has the most impressive skill set of any Royals position prospect.
"There is no tool he doesn't have," said Royals assistant to the general manager J.J. Picollo. "He's a plus in every category -- his speed, his range, his arm. And we feel like he is just beginning to scratch the surface of his ability."
• MLB Pipeline's 2016 Top 100 Prospects list
The Royals signed Mondesi when he was just 16. He weighed about 145 pounds and now is about 180.
"He's just becoming a man in terms of his body," Picollo said. "The more he fills out, the more power you'll see and even more speed. He runs very well right now but as his body matures, he could get even faster."
Offensively, Mondesi, a switch-hitter, remains on a learning curve. He has hit just .246 in four Minor League seasons but he has shown occasional pop.
"We think he'll project out to be a guy with some power," Picollo said. "One of the fun internal debates we have is whether or not he projects out to be a leadoff hitter or a No. 3 hitter. As his body grows, especially his upper body, he'll develop that power. But he also has the speed [71 career steals] to be a leadoff guy."
Mondesi likely will start off at Double-A Northwest Arkansas, but Picollo cautions that the Royals won't put limitations on him, meaning if he has a good Spring Training, he could go straight to Triple-A Omaha.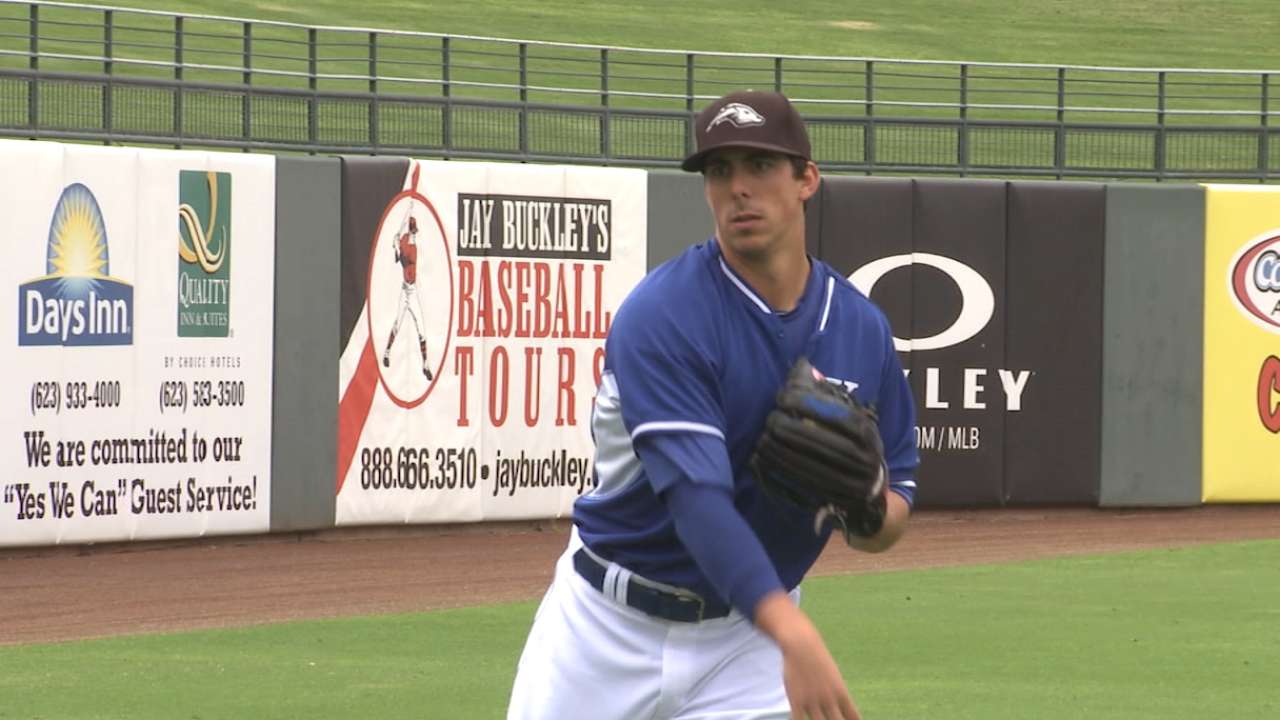 Zimmer has struggled with numerous injuries since the Royals drafted him in the first round in 2012.
But last season, Zimmer made it through the entire season without injury, starting out in extended Spring Training, then advancing to Class A Lexington and Double-A Northwest Arkansas.
Zimmer posted a 2.39 ERA, striking out 72 in 64 innings. Like Mondesi, he is headed for either Double-A or Triple-A to start the season.
"But there's no reason to think he can't help the big league club at some point," Picollo said. "From a physical standpoint last season, we got everything we needed from him. He's healthy, he's got a plus-plus fastball, curve and slider. His changeup could use work, but he's a very gifted pitcher."
The annual ranking of baseball's Top 100 Prospects is assembled by MLBPipeline.com Draft and prospect experts Jonathan Mayo, Jim Callis and Mike Rosenbaum, who compile input from industry sources, including scouts and scouting directors. It is based on analysis of players' skill sets, upsides, proximity to the Majors and potential immediate impact to their teams. Only players with rookie status entering the 2016 season are eligible for the list. The rankings follow the guidelines laid out by the Collective Bargaining Agreement, in terms of who falls under the international pool money rules: Players who were at least 23 years old when they signed and played in leagues deemed to be professional (Japan, Korea, Taiwan, Cuba) are not eligible.
Jeffrey Flanagan is a reporter for MLB.com. Follow him on Twitter at @FlannyMLB. This story was not subject to the approval of Major League Baseball or its clubs.