MLB.com Columnist
Roger Schlueter
Stand by your fans: Best one-club stars
Posey, Kershaw among active single-franchise stalwarts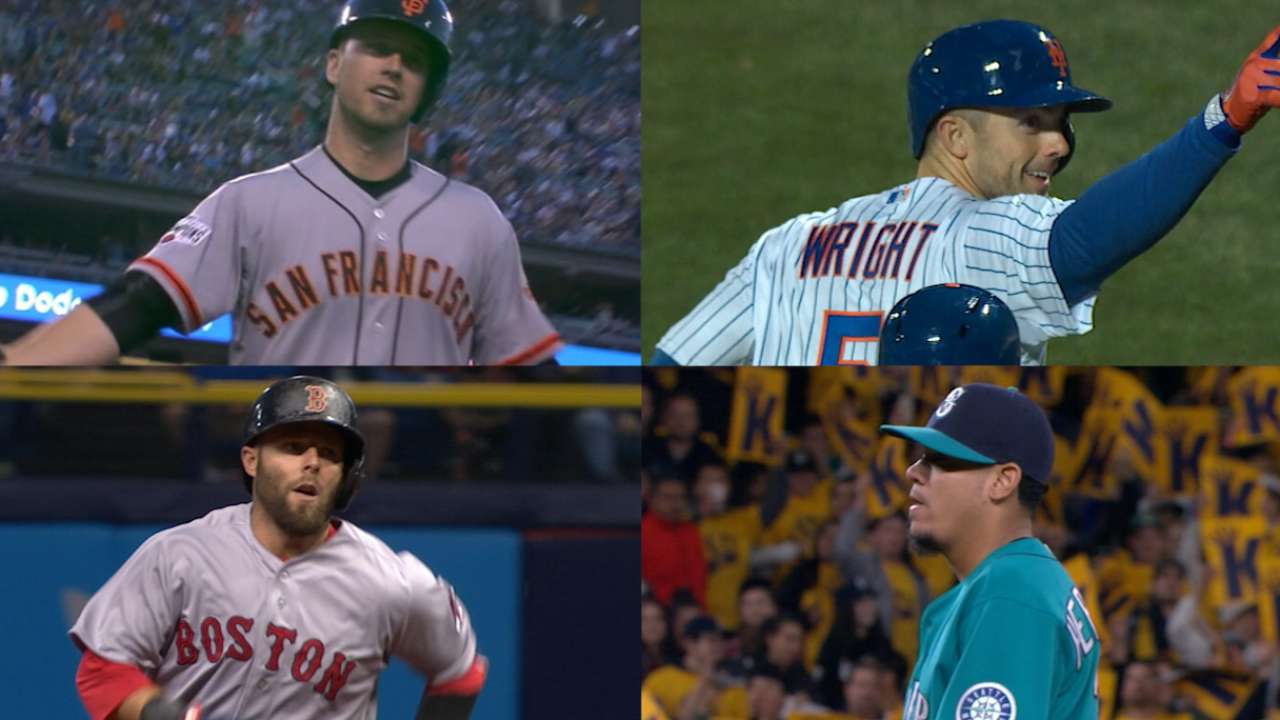 Of the more than 200 Hall of Famers voted in as players for their Major League contributions, about one out of every five spent his entire big league career with just one franchise. Two of this select group --Jackie Robinson and Ernie Banks -- were born on this date, Jan. 31.
In honor of those two single-franchise immortals, a starting team -- made up of the best active players who have represented one and only one franchise -- is offered below.
Ground rules were simple: To be eligible, a player had to have debuted no later than 2010 and needed at least two-thirds of his career games at the selected position. For each player identified, we're offering a little nugget or two -- a franchise-related achievement, a few team-oriented accomplishments -- that could be on the table in 2016.
Catcher: Buster Posey, Giants
Posey is in line to reach 1,000 hits this year. He would be the 37th player to have at least 1,000 with the Giants. The only franchise to claim more players achieving that feat? The Yankees, with 40. Honorable mention goes to Yadier Molina, who is prepping for his 13th season with the Cardinals. Yadi is set to surpass Ted Simmons for the most games behind the dish in franchise history.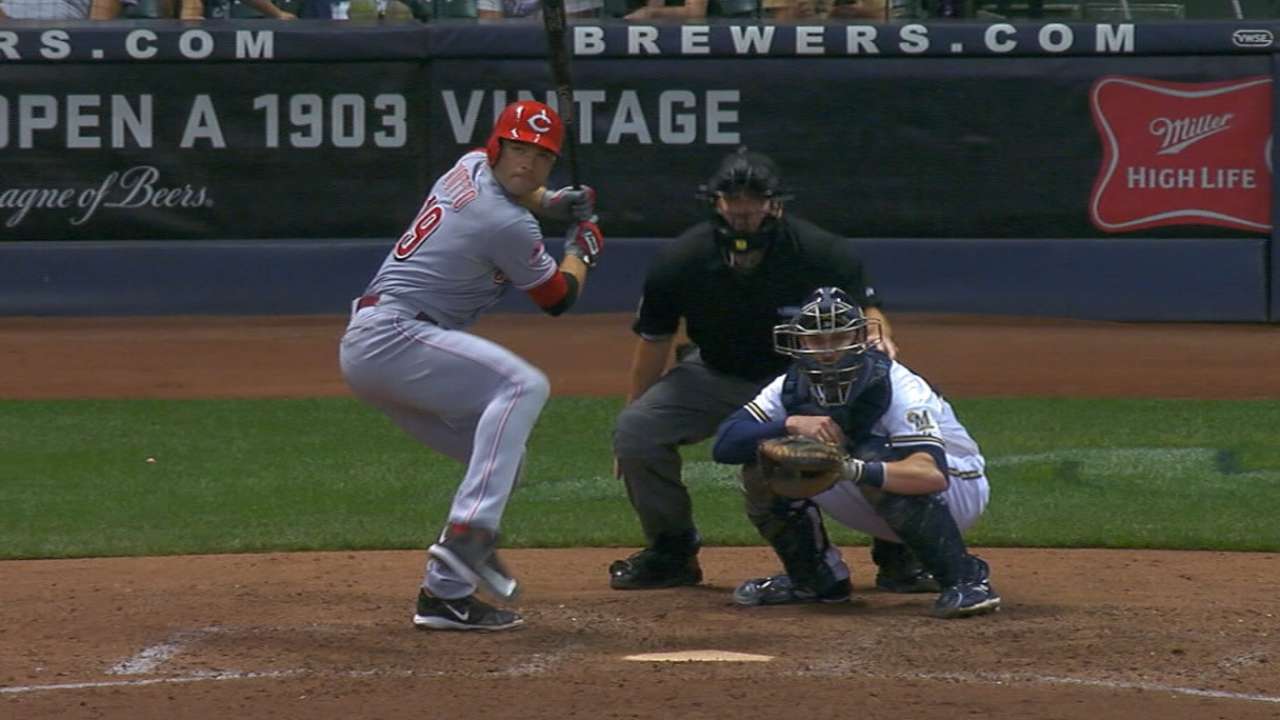 1B: Joey Votto, Reds
A typical (when healthy) season for Votto, who is entering his 10th year with the Reds, would have him reaching career marks of 300 doubles and 200 homers. Only three players have assembled those numbers for the franchise: Frank Robinson, Tony Perez and Johnny Bench.
Phillies slugger Ryan Howard is another first baseman of note. He has played all of his 1,460 career games with Philadelphia, winning an MVP Award along the way.
2B: Dustin Pedroia, Red Sox
Using Baseball-Reference's WAR values, Pedroia -- with a six-win season -- would move into a virtual tie with Red Sox second baseman Bobby Doerr (another Hall of Famer who spent his entire career with just one franchise) on career value. Pedroia is also in position to become the 10th player in franchise history to reach 1,500 hits.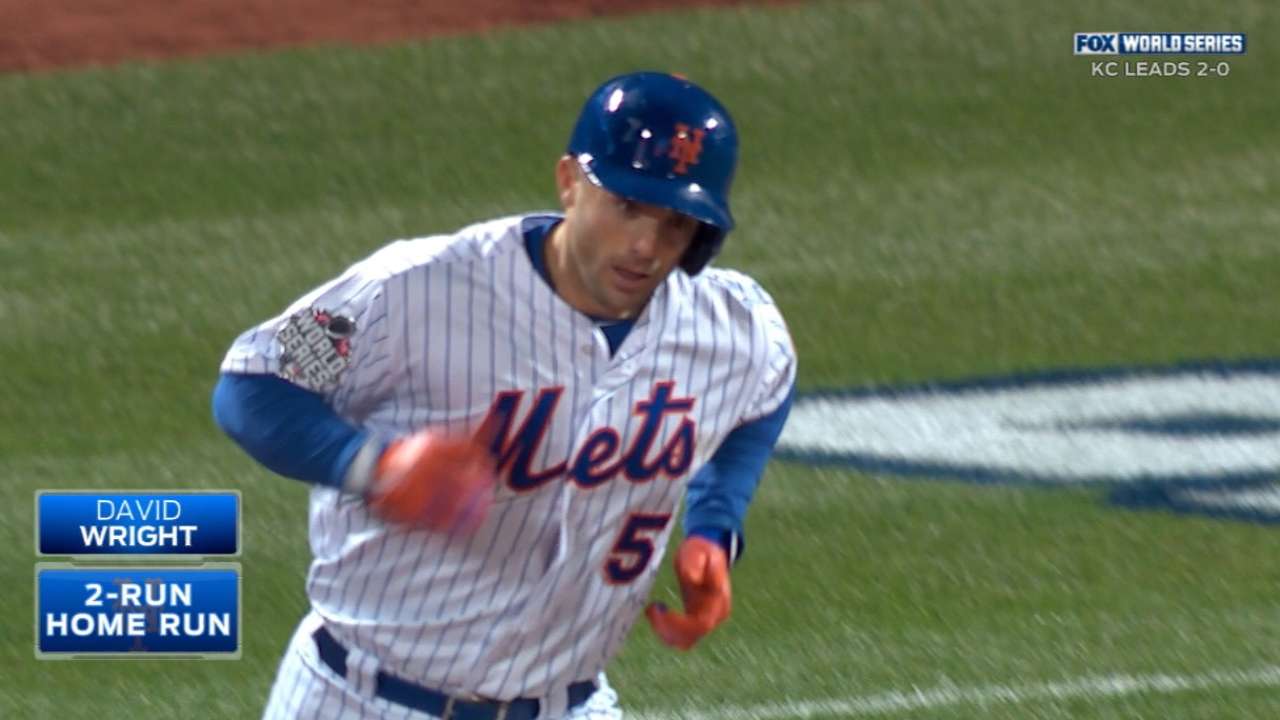 3B: David Wright, Mets
Wright needs 18 homers to pass Darryl Strawberry (252 dingers with New York) as the Mets' all-time leader in that category. He's already No. 1 in virtually every other significant counting stat, including runs (931), hits (1,746), doubles (382) and RBIs (956).
Honorable mention goes to Evan Longoria, who enters his ninth season with Tampa Bay. He should become the franchise's all-time leader in total bases and walks.
SS: Elvis Andrus, Rangers
Embarking on his eighth year with the Rangers, Andrus could overtake Ed Brinkman's franchise marks for most games at shortstop (1,104) and most career Opening Day starts (seven) at the position.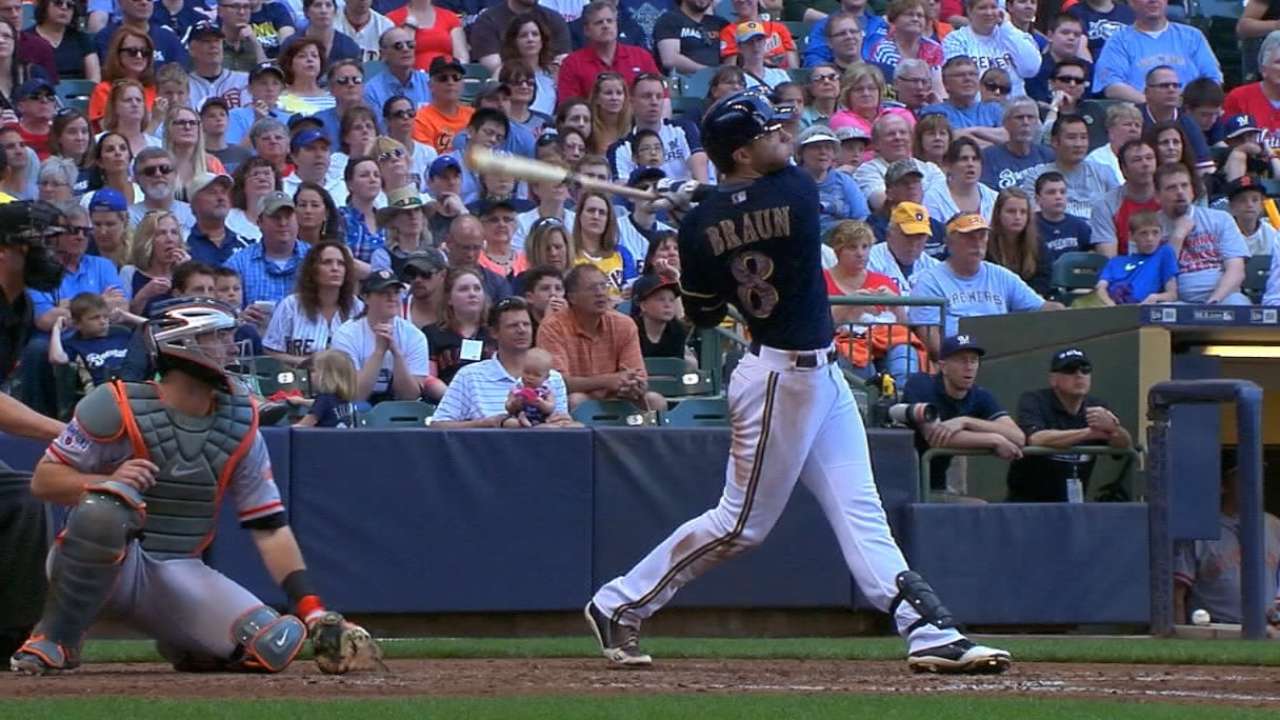 OF: Ryan Braun, Brewers
With 250 total bases in 2016, Braun would move past Cecil Cooper into third place on the Brewers' all-time list, behind Robin Yount and Paul Molitor. With 99 RBIs this upcoming season, Braun would surpass Cooper (944) for the second slot, behind Yount (1,406).
OF: Andrew McCutchen, Pirates
Entering his eighth year with the Pirates, McCutchen could move into the top 10 in doubles, should eclipse Barry Bonds and Dave Parker into the top four in home runs and should move into the top 10 in extra-base hits and walks.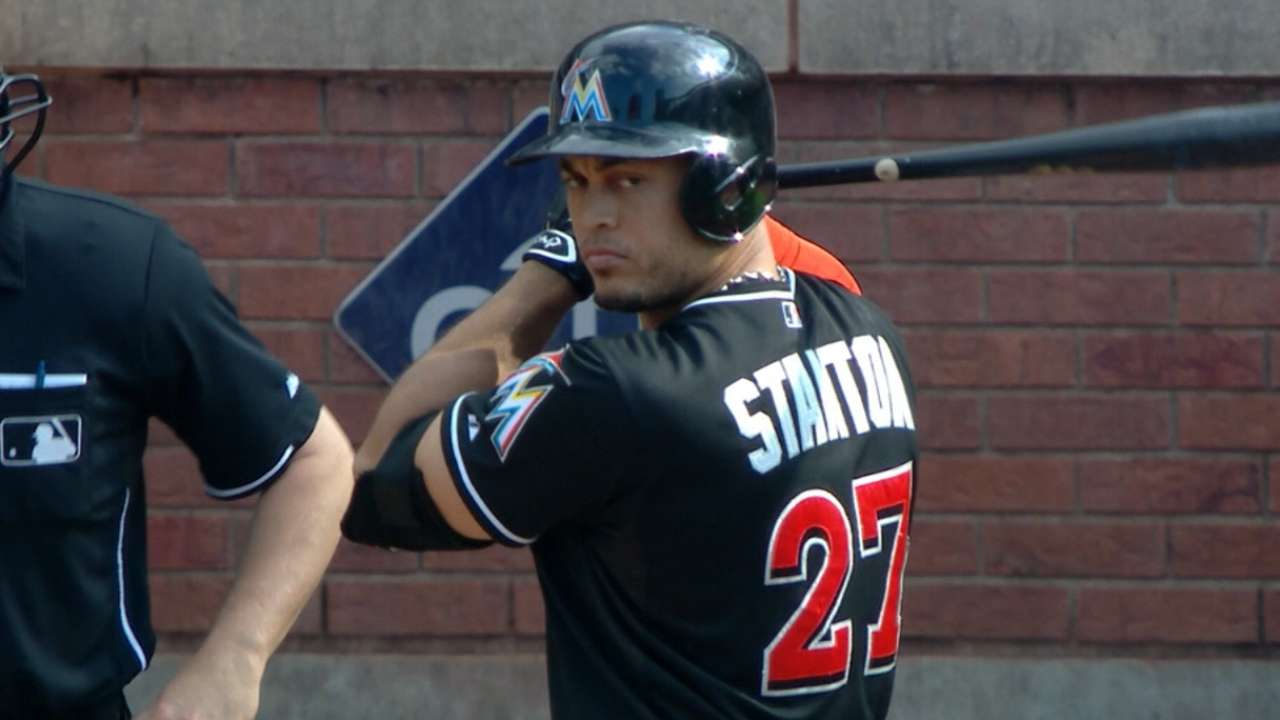 OF: Giancarlo Stanton, Marlins
Four current franchises have never had a player claim a league MVP Award: the Mets (began in 1962), the D-backs and Rays (debuted in 1998) and the Marlins (first season in 1993). A healthy Stanton could force an updated version of this trivia nugget.
One other player definitely worthy of an honorable mention is Royals left fielder Alex Gordon, who showed his loyalty by returning to Kansas City this offseason after testing free agency.
RHP: Felix Hernandez, Mariners
Early in 2016, King Felix should become the Mariners' all-time leader in wins. He trails Jamie Moyer (145) by two victories. Hernandez sits 20 punchouts shy of Randy Johnson (2,162) for the franchise's all-time leader in strikeouts.
Among the runners-up is Justin Verlander, who has been a Rookie of the Year, Cy Young winner and MVP for the Tigers. Cardinals righty Adam Wainwright also deserves mention. Although he was drafted by the Braves, he made his MLB debut for St. Louis and has pitched in parts of 10 seasons with a 2.98 ERA.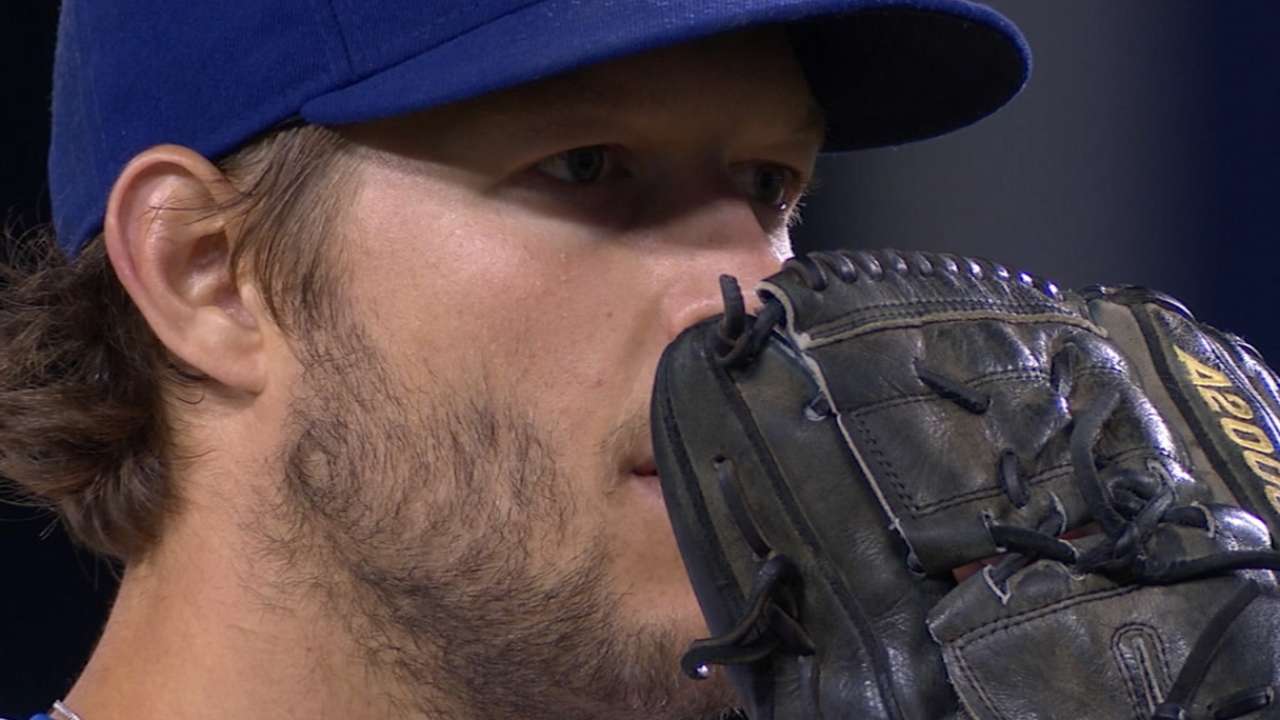 LHP: Clayton Kershaw, Dodgers
An ERA title for the southpaw in 2016 would tie him with Sandy Koufax for the most produced by a Dodgers pitcher: five. Kershaw and Koufax would also be tied for the third most in baseball history. Kershaw could also join Koufax, Don Sutton and Don Drysdale as the only Dodgers pitchers with 2,000 strikeouts.
Roger Schlueter is senior researcher for MLB Productions. This story was not subject to the approval of Major League Baseball or its clubs.