MLB.com Columnist
Jonathan Mayo
Top 100 could foretell success for clubs
Phillies first with 7 players in Top 100; Rangers take 'prospect points' title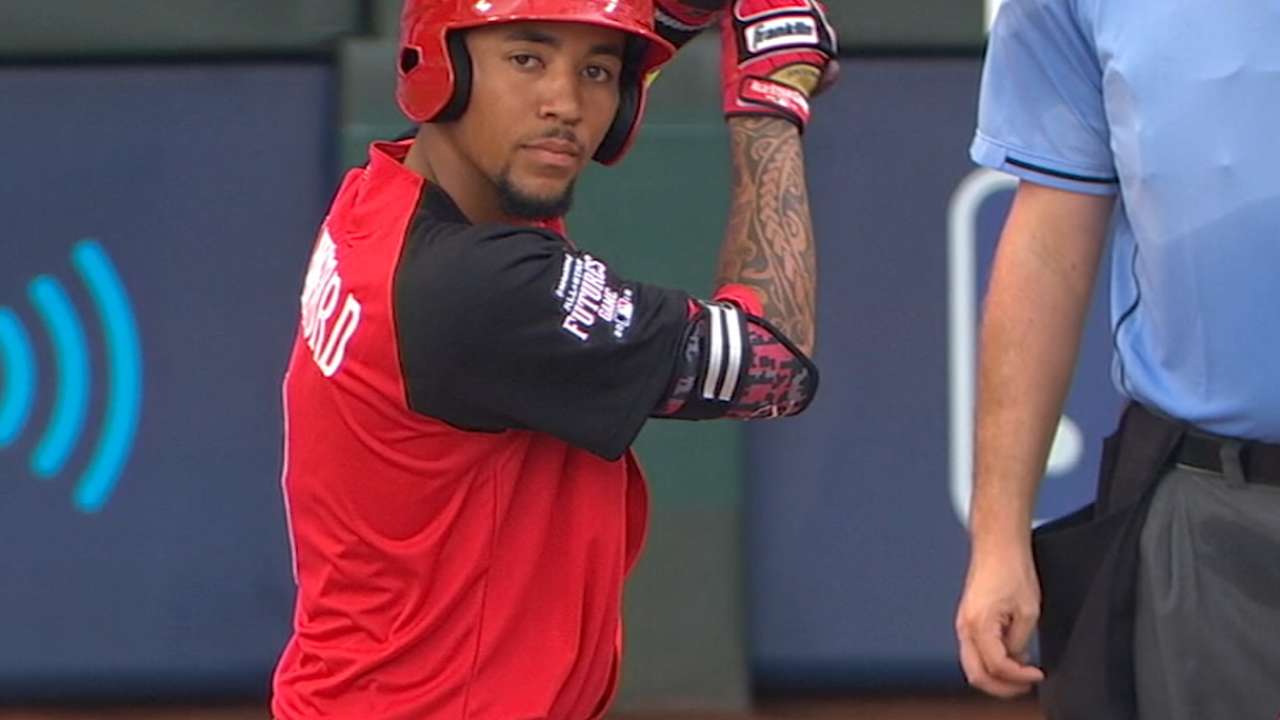 With MLBPipeline.com's Top 100 Prospects out for public consumption, fans want to know how many future stars from their favorite organization are on the list.
Twenty-eight of the 30 teams have at least one prospect among the top 100, with the Angels and Marlins not having a representative. Five teams -- the Blue Jays, Tigers, Giants, Orioles and Mariners -- have one player each on the Top 100.
But which clubs are best represented as a whole? Well, there are two ways to go about answering that question:
Phillies first with seven of Top 100
At the very top of the list are the Phillies and their seven members of the Top 100, thanks largely to the Cole Hamels and Ken Giles trades. In fact, four of those seven prospects came to Philadelphia in one of those two deals. Here's a look at where those players rank on the overall list:
5. J.P. Crawford, SS
55. Jake Thompson, RHP (part of Hamels trade)
64. Nick Williams, OF (part of Hamels trade)
70. Mark Appel, RHP (part of Giles trade)
84. Cornelius Randolph, OF
96. Jorge Alfaro, C (part of Hamels trade)
99. Roman Quinn, OF
There's a three-way tie for second place, as the Rockies, Twins and Cubs each have six players among the Top 100. Meanwhile, seven organizations -- the Rangers, Dodgers, Braves, Pirates, Brewers, Astros and Reds -- have five Top 100 prospects.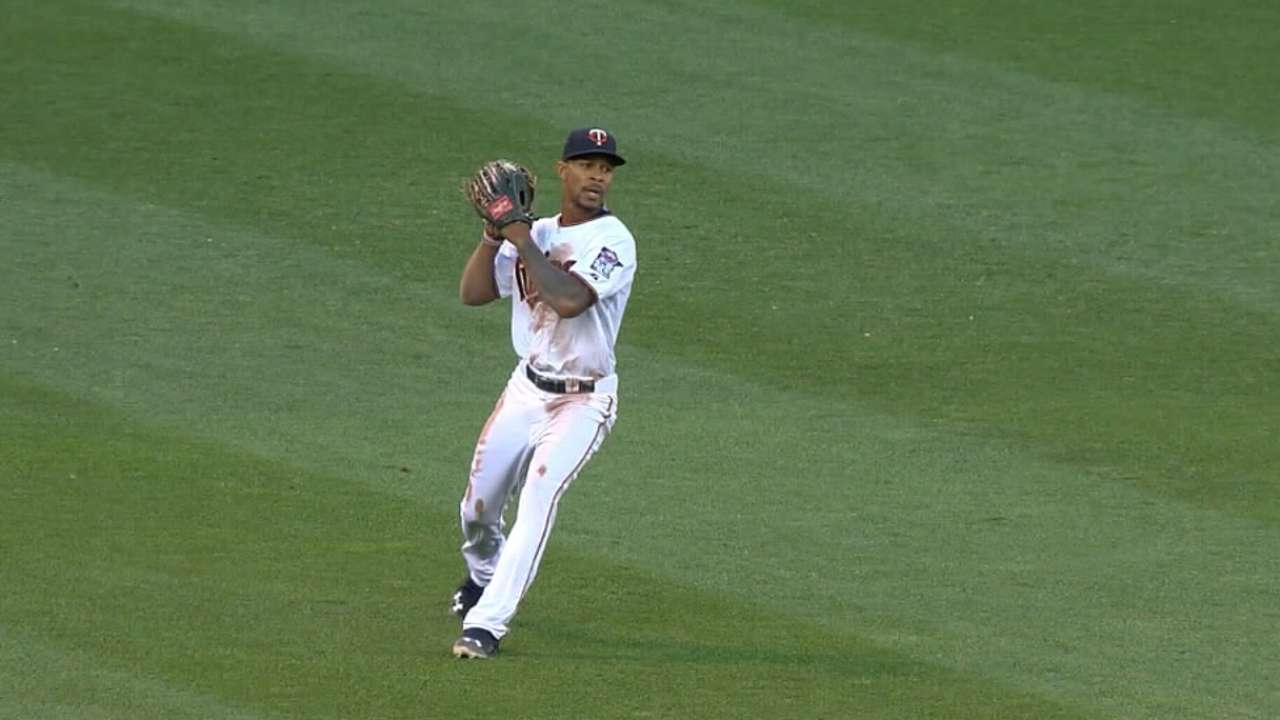 Being well represented on the list doesn't guarantee a place on the ranking of the 10 best farm systems (which we'll put out in early March). But it certainly doesn't hurt. The Top 100 list is a good gauge of the impact talent on the way for each club, but it doesn't give a snapshot of the depth in each organization.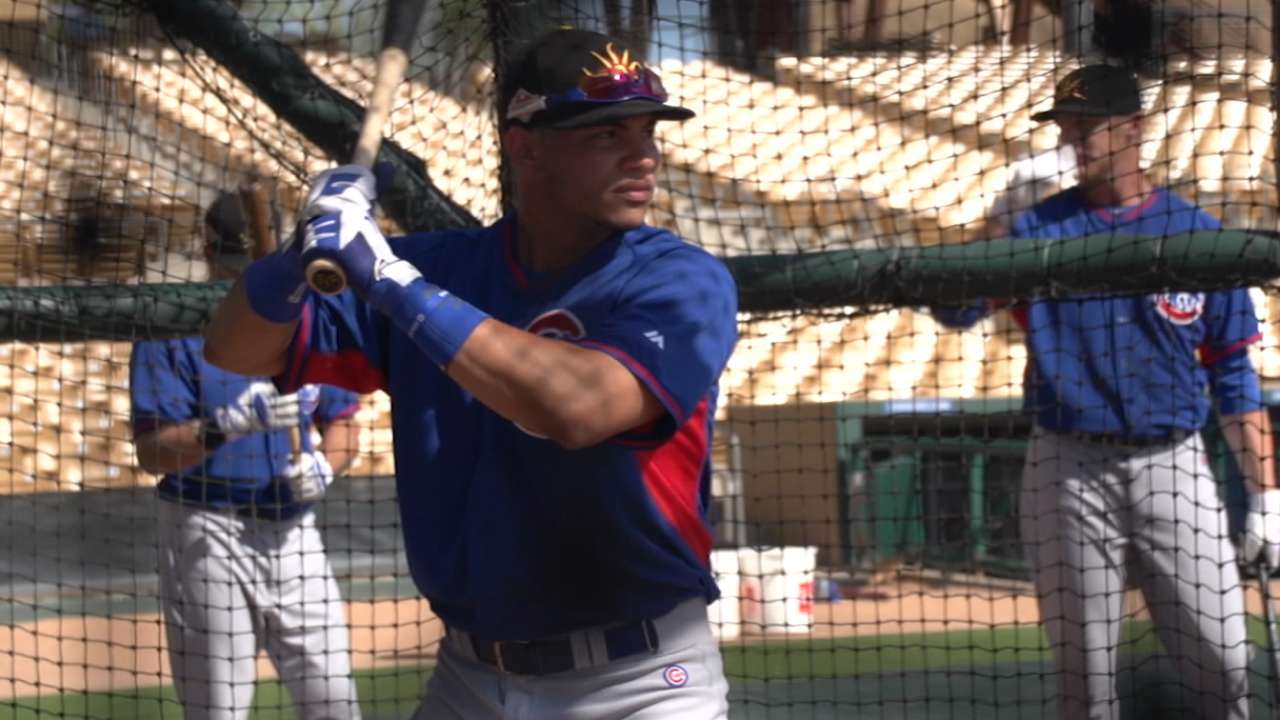 With that caveat, we use a weighted scoring system to determine which system has the most elite talent, awarding 100 points to the team with the No. 1 prospect, 99 to No. 2 and so on. It turns out the team with the most prospects on the list does not rank atop the "prospect points" standings.
Prospect Points
| Team | Top 100 | Points |
| --- | --- | --- |
| Rangers | 5 | 353 |
| Rockies | 6 | 325 |
| Dodgers | 5 | 319 |
| Red Sox | 4 | 316 |
| Braves | 5 | 302 |
| Twins | 6 | 293 |
| Pirates | 5 | 274 |
| Brewers | 5 | 266 |
| Astros | 5 | 253 |
| Nationals | 4 | 249 |
Texas takes 'prospect points' title
The Rangers carry the banner with 353 points, largely because three of their top five -- Joey Gallo, Lews Brinson and Nomar Mazara -- rank in the Top 20, while new draftee Dillon Tate is in the Top 50. The Rockies are next with 325 points, and the Dodgers come in third (319). The Red Sox are fourth (316), and the Braves (302) round out the top five.
If recent seasons are any indicator, prospect points tell us quite a lot in terms of future success. Among last year's 10 playoff teams, seven of them ranked in the top nine in prospect points entering the season. Six of '14's top eight teams -- in terms of prospect points -- reached the postseason.
The logic is simple enough: Good prospects translate into good players, and good players boost a team's playoff chances. With that in mind, the Rangers, Rockies and Dodgers appear to be in good hands going forward.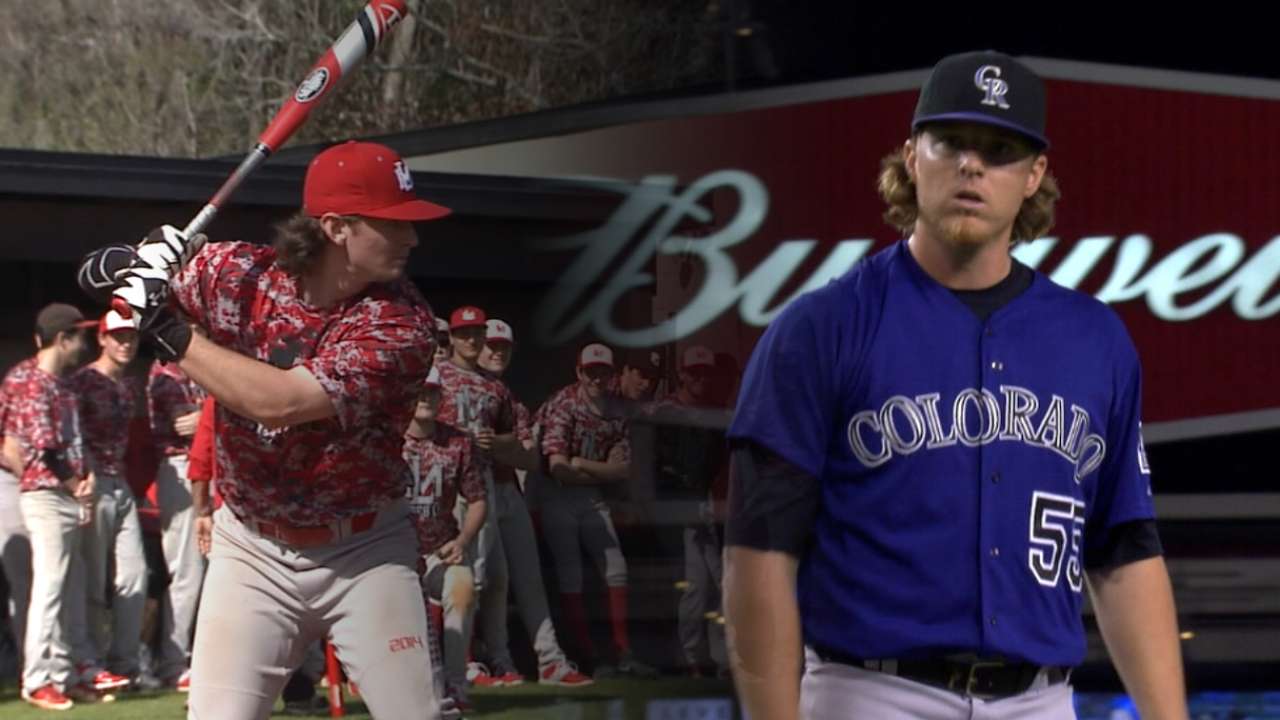 Jonathan Mayo is a reporter for MLBPipeline.com and writes a blog, B3. Follow @JonathanMayo on Twitter. This story was not subject to the approval of Major League Baseball or its clubs.