Grateful Cespedes reaches out to fans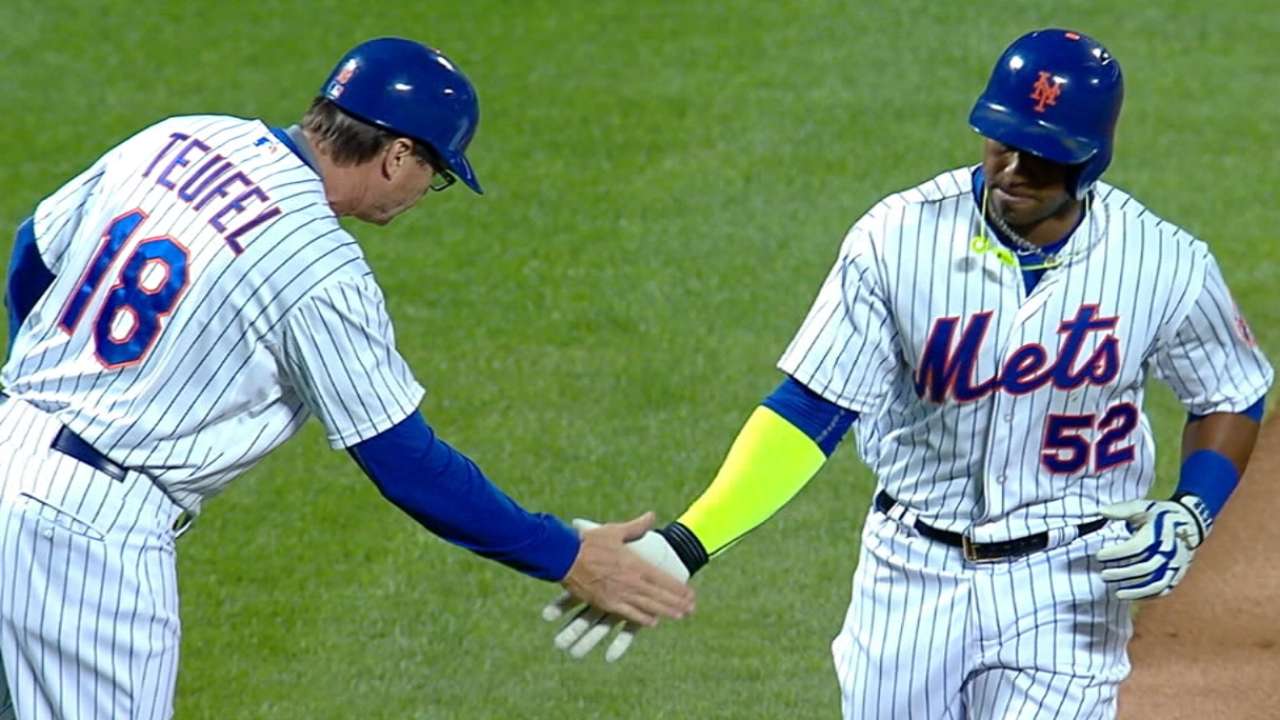 As Mets fans revel in Yoenis Cespedes' return to New York, the outfielder took to social media to assure them that the feeling is mutual.
One day after his deal was made official, Cespedes engaged with Mets fans in a string of tweets, thanking them in both English and Spanish.
• Mets, Cespedes compromised to make deal work
"Happy to still be a part of the New York Mets," he posted to Twitter. "Now it's time to get ready for Spring Training."
Thank you! happy to be here, too. https://t.co/DG665ckuzA

— Yoenis Cespedes (@ynscspds) January 28, 2016
Gracias! https://t.co/YEAwhNxWEZ

— Yoenis Cespedes (@ynscspds) January 28, 2016
Love you back…. #WorldSERIOUS haha https://t.co/ApyFD0cU65

— Yoenis Cespedes (@ynscspds) January 28, 2016
After a long free agency, Cespedes re-upped with the Mets on a three-year deal, reportedly with an opt-out after the 2016 season. The 30-year-old slugger cited a desire to finish what the Mets started last season, reaching the World Series before falling to the champion Royals.
• Yo know it! Cespedes' NY return now official
Cespedes arrived in a New York on July 31 in a trade with the Tigers. He helped propel the Mets to their first postseason appearance since 2006, batting .287/.337/.604 with 17 home runs and 44 RBIs through 57 regular-season games with the club.
Chad Thornburg is a reporter for MLB.com. This story was not subject to the approval of Major League Baseball or its clubs.