Inbox: Is big Hot Stove move near for Twins?
Beat reporter Rhett Bollinger answers fans' questions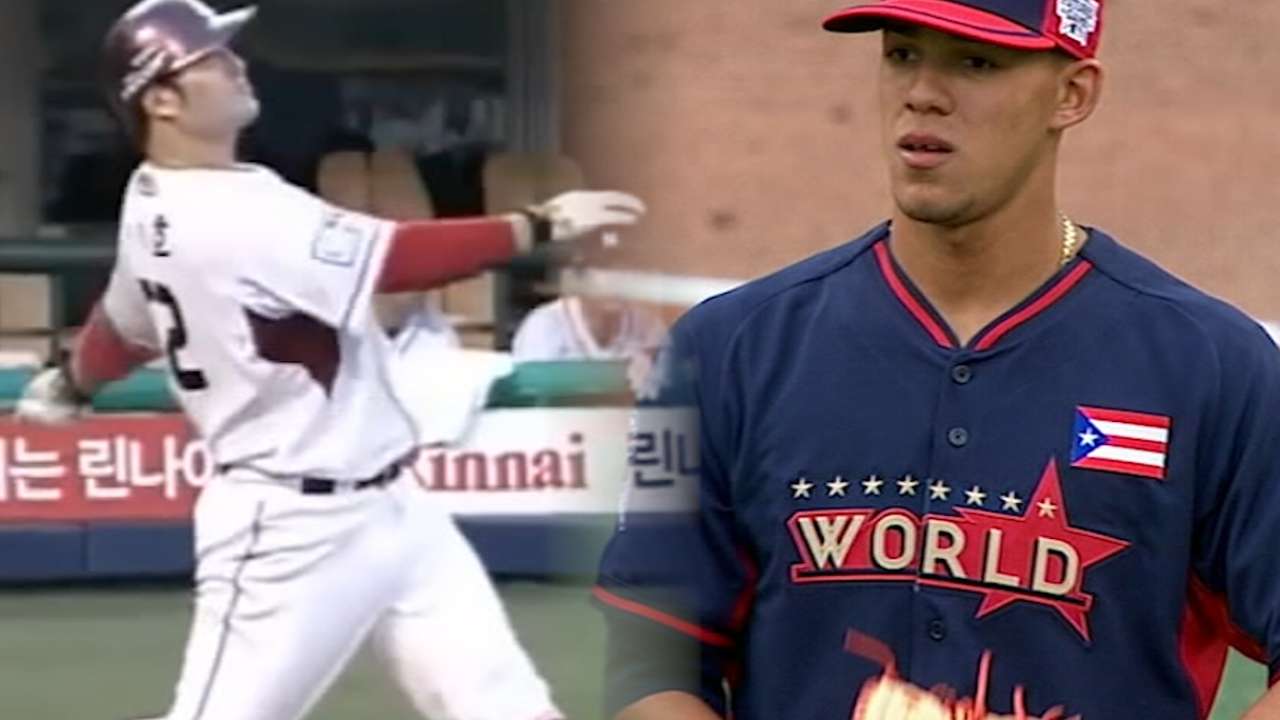 MINNEAPOLIS -- With the annual Diamond Awards at Target Field on Thursday and TwinsFest starting on Friday, it's a sure sign that Spring Training is right around the corner.
The two-week Twins Caravan comes to a close on Thursday as well, and I was able to tag along with Byron Buxton, Casey Fien, Paul Molitor and Dick Bremer last week throughout Minnesota. Twins general manager Terry Ryan joined the caravan last Thursday and gave the latest on where his club stands in free agency this late in the offseason. And with that in mind, it brings us to the first question in this week's Twins Inbox.
• Submit a question to the Twins Inbox
With Kansas City, Detroit, Cleveland and Chicago making big moves, do you see the Twins making any more moves for any impact players or will they just sit with what they have?
-- Aaron G., De Smet, S.D.
Ryan said the Twins are still monitoring a few players in free agency, as there are surprisingly still a few quality free agents left. But I'd be surprised at this point if the Twins added an impact player to a multi-year deal. If they sign a player to a Major League deal, it's likely to be a one-year flier on a veteran lefty reliever such as Neal Cotts or Matt Thornton.
Adding a fourth outfielder also could make some sense, and there are some quality outfielders still on the market, such as Dexter Fowler and Austin Jackson, but they'd likely want a guarantee for more playing time than the Twins can currently offer. Minnesota doesn't want to block young outfielders such as Buxton, Eddie Rosario, Max Kepler and now Miguel Sano with a newcomer going to the outfield.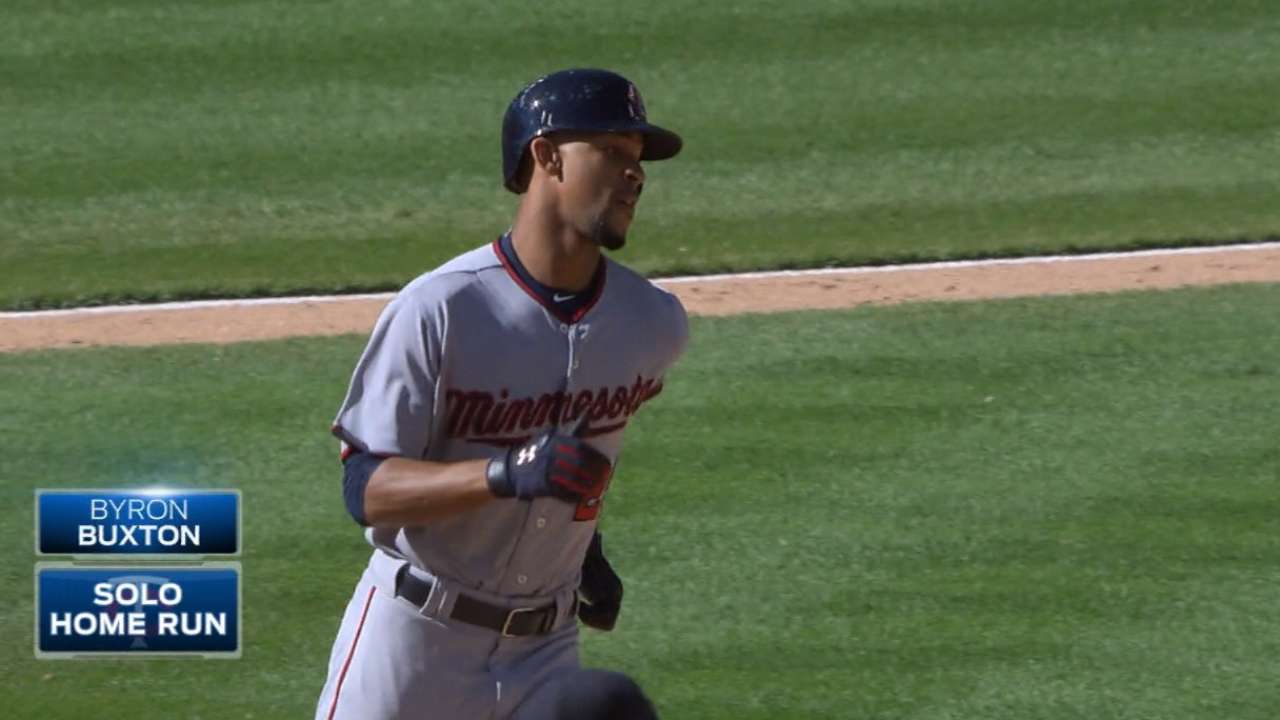 With Joe Mauer at first base and Byung Ho Park at DH, and Oswaldo Arcia as a possible backup for injury to either player, is it an idea to trade Kennys Vargas for a top-line starter or a high-end reliever? His big bat might bring in some help the Twins are looking for.
-- Adam T., Redlands, Calif.
Arcia could potentially fill in at designated hitter if Mauer or Park were to get hurt, but he's still an outfielder and isn't being moved to first base. Vargas would be more likely to fill in under that scenario because he can play first and serve as DH.
Vargas is coming off a tough year, so it would be selling a bit low, but he does have some value because of that power potential and because of his success at Triple-A Rochester after being sent down. He also fared well in winter ball, winning the MVP Award in his native Puerto Rico.
I've heard teams have checked in on Vargas this offseason, but the Twins are reluctant to move him at the moment because they still want to see what they have in him and also have to see how Park adjusts.
What are the chances we see Tyler Jay pitching for the Twins in 2016.
-- Steven H., Sioux City, Iowa.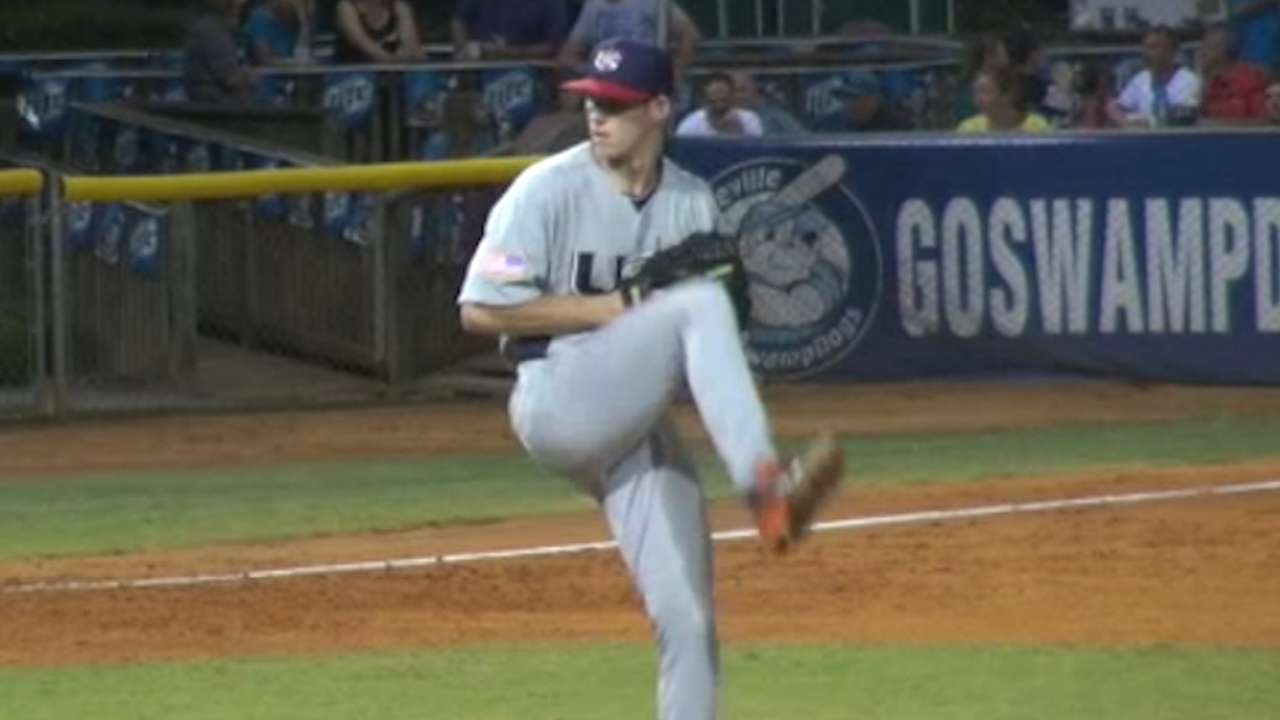 When the Twins drafted Jay as the No. 6 overall pick in June, some thought the lefty could reach the Majors by the end of the season as a reliever. But the Twins were more conservative, as Jay didn't pitch above Class A Advanced Fort Myers last year.
He's being moved back to starting this season, so it's unlikely he'll reach the Majors, but there's always a chance he could pitch in relief late in the season for the Twins, especially if they're desperate for a lefty reliever and he proves he's ready. But he profiles as a starter long term.
Rhett Bollinger is a reporter for MLB.com. Read his blog, Bollinger Beat, follow him on Twitter @RhettBollinger and listen to his podcast. This story was not subject to the approval of Major League Baseball or its clubs.