MLB.com Columnist
Alyson Footer
Billy Joel coming to Safeco Field May 20
Tickets available to general public starting Friday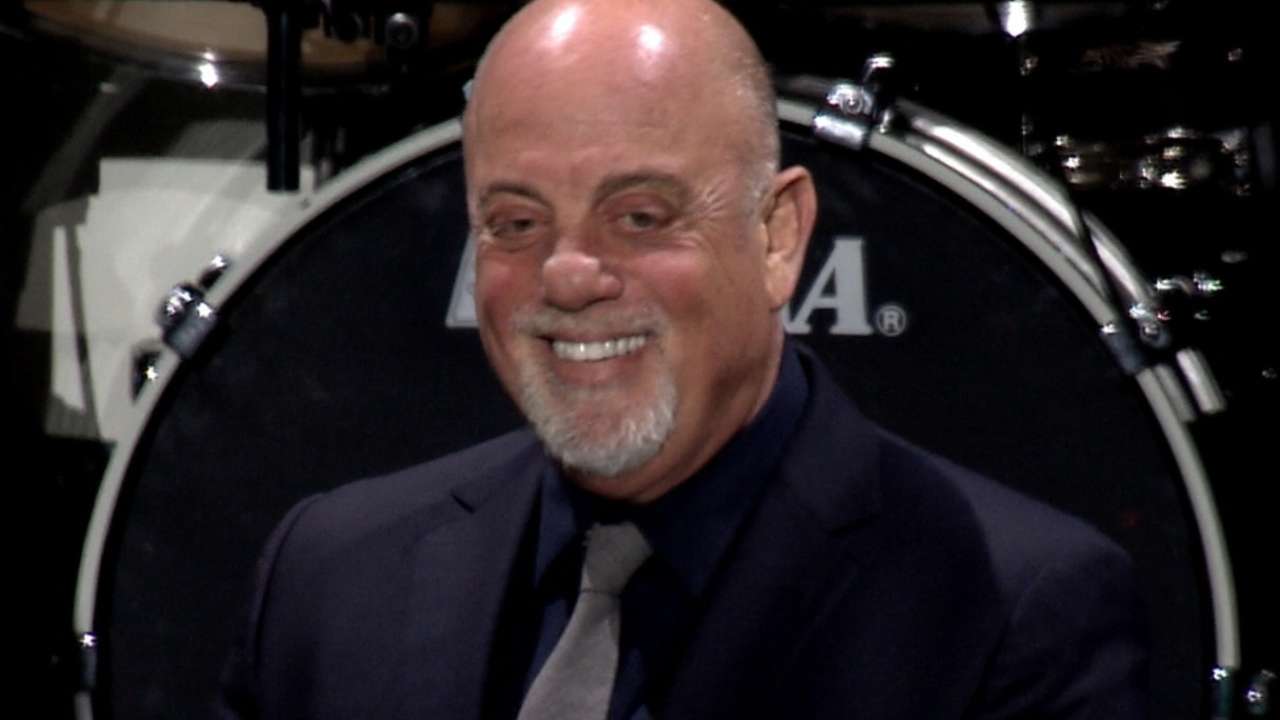 Billy Joel is planning a country-wide concert tour that will include stops at a slew of Major League stadiums, and on Wednesday, he announced another destination: the Pacific Northwest.
Joel will perform at Seattle's Safeco Field on Friday, May 20 -- his first time at the Mariners' sparkling ballpark. The announcement was made jointly by Safeco Field and Live Nation Entertainment.
American Express® Card Members can purchase tickets before the general public, now through Thursday, Feb. 4, at 10 p.m. PT.
Tickets for the general public will go on sale Friday at 10 a.m. PT at LiveNation.com.
"We are delighted to welcome the incomparable Billy Joel to Safeco Field this season," said Kevin Mather, president of the Seattle Mariners. "To host a concert event at Safeco Field takes a very special talent, and Billy Joel is one of those special talents. We look forward to an unforgettable evening from one of the world's greatest performers."
Safeco Field is the seventh Major League venue that will host a Joel concert this season. Joel has also announced a May 14 show at Petco Park in San Diego; July 1 at PNC Park in Pittsburgh; July 9 at Citizens Bank Park in Philadelphia; July 30 at Nationals Park in Washington, D.C.; Aug. 18 at Fenway Park in Boston; and Aug. 26 at Wrigley Field in Chicago.
Joel's Safeco concert will mark his only stop in the state of Washington in 2016.
Jeff Trisler, president of Live Nation Northwest, has been working with Joel since the early 1980s. Over time, he has seen a shift in Joel's popularity in the Pacific Northwest. In the past, Joel has played to smaller venues in Seattle, but the demand has been greater in more recent times.
"Now, it's becoming this world-wide phenomenon where everywhere he goes, there's so many fans -- so many generations of fans now -- that you need a place the size of Safeco Field in order to meet the demand [of] everyone that wants to buy a ticket, to be able to come in and see the show," Trisler said.
Previously, the most ballparks Joel had played in one season was four. In 2014, he played in D.C., Philadelphia, Boston and Chicago. Last summer, he again visited Fenway Park, Citizens Bank Park and Wrigley Field, and he added a show at AT&T Park in San Francisco.
This year's slate of concerts will continue Joel's long-standing affection for playing at sports venues. It began in earnest in June 1990, when he played Yankee Stadium in his hometown of the Bronx on his Storm Front Tour. Joel also famously had the "Last Play" at Shea Stadium in 2008, playing two sold-out concerts in July to commemorate the Mets' final season in that ballpark.
The concerts were featured in a 2010 documentary, "The Last Play at Shea," and included guest appearances by Tony Bennett, Don Henley, John Mayer, John Mellencamp, Steven Tyler, Roger Daltrey, Garth Brooks and Paul McCartney.
Joel also sang the national anthem at Citi Field prior to Game 3 of the 2015 World Series between the Mets and Kansas City Royals.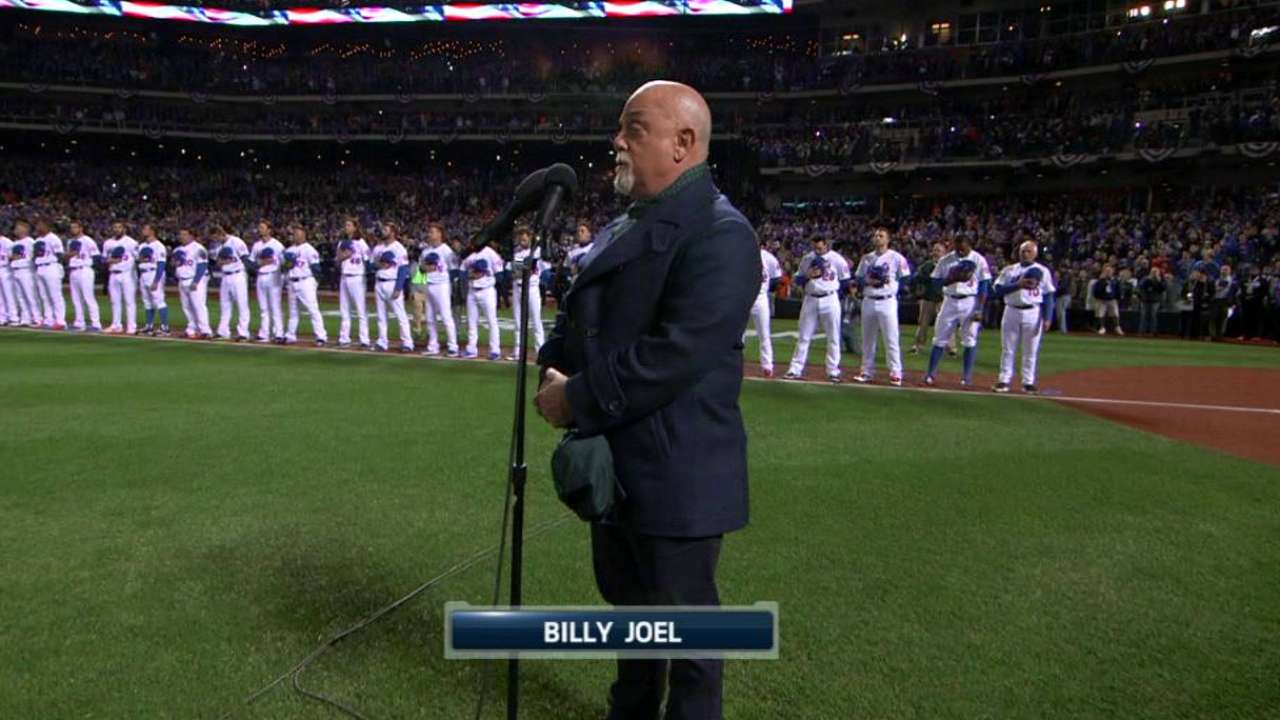 "I still get psyched when I'm going to a professional ballgame, whether I'm singing or not," Joel said. "I'm honored they ask me to do these things, the national anthem, playing at the Garden all the time. I've had an incredible life. I'm not ready to leave, yet, though."
Joel's first Mets anthem performance occurred in 1986, when he had just released his album "The Bridge." In 2000, his performance at Yankee Stadium prior to Game 1 of the Subway Series between the Yankees and Mets concluded with a bald eagle flying in from center field.
In December 2013, Joel became Madison Square Garden's first music franchise, joining the ranks of the storied venue's other original franchises, the New York Knicks, Rangers and Liberty. Since January 2014, Joel has played one show per month at The Garden as part of the Time Warner Cable Concert Series. This unprecedented and wildly successful residency has led to 30 sold-out shows through June of this year.
Joel has sold 150 million records over the past quarter century and ranks as one of most popular recording artists and respected entertainers in history. The singer, songwriter and composer is the sixth-best-selling recording artist of all time and the third best-selling solo artist, and he is one of the highest-grossing touring artists in the world.
Joel's career has spanned five decades, during which time he has won six Grammy Awards and has been inducted into the Songwriters Hall of Fame (1992), the Rock and Roll Hall of Fame ('99) and the Long Island Music Hall of Fame (2006). In '13, Joel received the Kennedy Center Honors, the nation's highest honor for influencing American culture through the arts.
In 2014, Joel received both The Library of Congress Gershwin Prize for Popular Song, which honors living musical artists' lifetime achievement in promoting the genre of song as a vehicle of cultural understanding, and the once-in-a-century ASCAP Centennial Award, which is presented to American music icons in recognition of their incomparable accomplishments in their respective music genres and beyond.
Alyson Footer is a national correspondent for MLB.com. Follow her on Twitter @alysonfooter. This story was not subject to the approval of Major League Baseball or its clubs.