Montreal memories on display in Expos documentary
MLB Network film to air today at 9 p.m. ET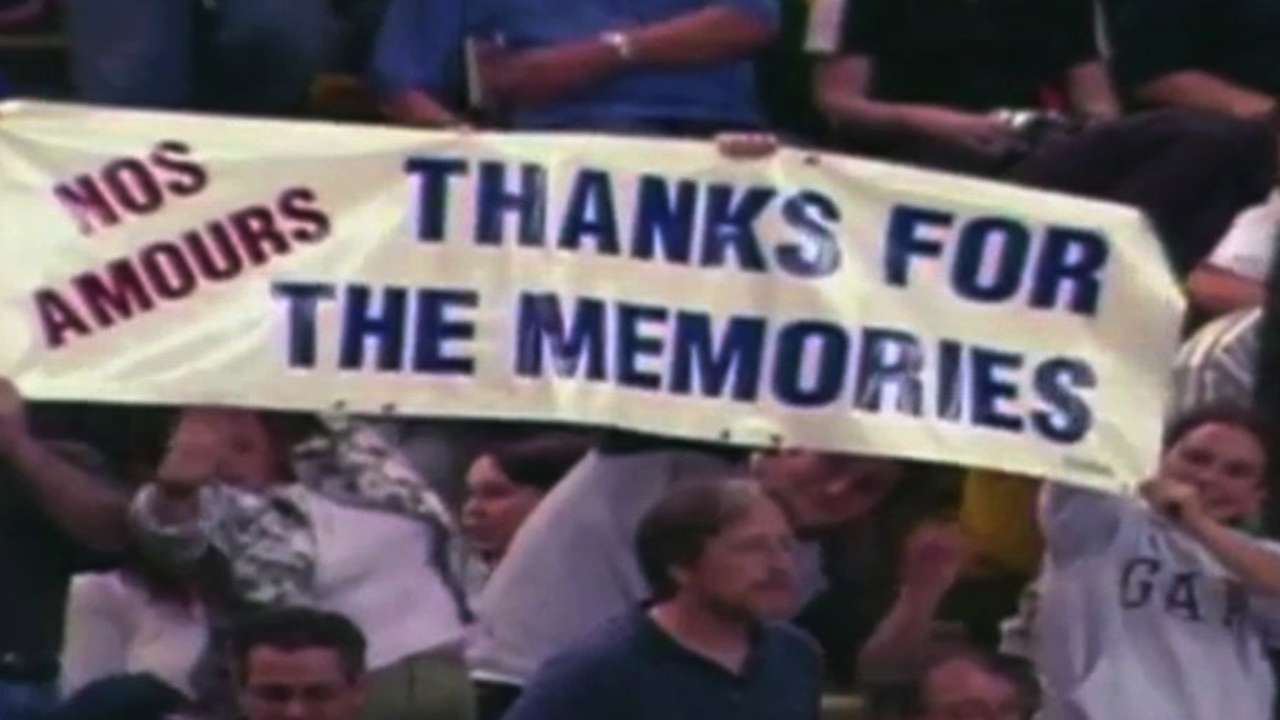 There were three colors on their caps. There were two languages being spoken over the ballpark P.A. system. But there was only one team called the Montreal Expos, and even though they're no longer in the Major Leagues, they'll never be forgotten.
The beloved team that began in 1969, played north of the border until its last season in 2004, and moved to Washington, D.C., to become the Nationals, had a history filled with unique ballpark traditions, eccentric characters, legendary players, an unidentifiable but awesome mascot named Youppi!, the highest of drama in between the lines, and fans who couldn't get enough of the evolving story. For many, it ended way too soon.
But the passion for Les Expos still burns brightly, and MLB Network has captured the spirit of the team and its still-devoted following in its latest one-hour documentary, "The Colorful Montreal Expos," which premieres tonight at 9 ET. The film, part of the MLB Network Presents series, is packed with Expos footage and interviews and has a little bit of everything for any Expos fan and for fans of baseball in general.
Award-winning actor and Montreal native William Shatner provides the film's narration, and Hall of Famers Pedro Martinez and Andre Dawson participate, as does possible future Hall of Famer Tim Raines. One recurring set piece in the film is a restaurant where former Expos Dawson, Warren Cromartie, Cliff Floyd and Rondell White are sitting around talking with reverence about their former team.
Other subjects from the team's storied history who speak on camera include Rusty "Le Grand Orange" Staub; former Expos ace Steve Rogers; Sandy Carter, the widow of another Hall of Famer who played for the Expos, catcher Gary Carter; the team's original owner, Charles Bronfman; and former general manager Dave Dombrowski.
Additional commentary is provided by longtime Expos broadcasters Dave Van Horne and Rodger Brulotte; journalists Michael Farber and Mitch Melnick; the current mayor of Montreal, Denis Coderre; and author and Montreal native Jonah Keri, who wrote a definitive history of the team in his 2014 book "Up, Up, and Away."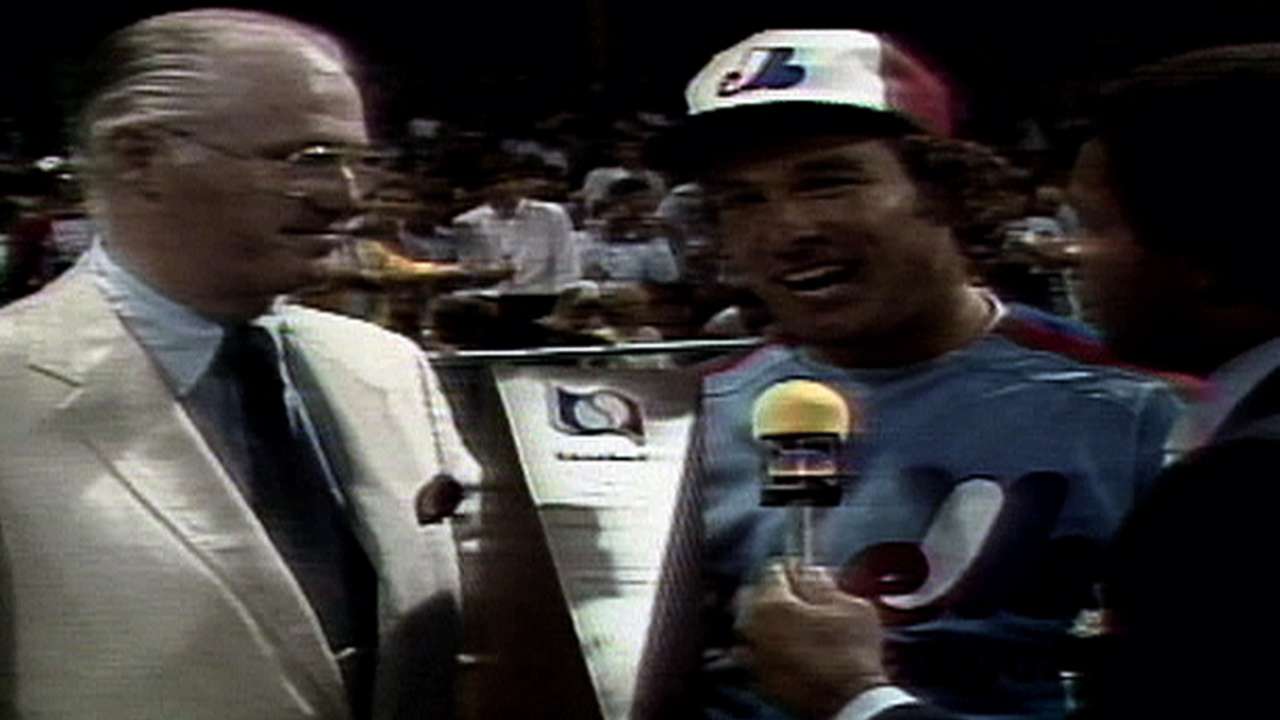 "The best kinds of people to talk to for documentaries are the ones with great memories and great passion," senior coordinating producer Bruce Cornblatt said. "Those are the primary qualities any documentary filmmaker looks for. For me, what made this work so well was almost everybody who participated had both.
"You can create energy with music, edits, with moving characters around. What you can't supply on your own is the energy with which they tell their stories. Thankfully for us, everybody you hear in there, especially the narrator, makes that connection come across. You can really feel how passionate they all are about this team."
Cornblatt and producer Andrew Brenner went to Montreal to tell a story of a team remembered for its fun approach to the game and its undeniable excellence on the field during several seasons. Finding interview subjects was not difficult.
"Everybody jumped at the opportunity to sit down and talk about the Expos," Brenner said. "Despite the way the franchise left, there's no bitterness there -- just a great amount of nostalgia that still exists."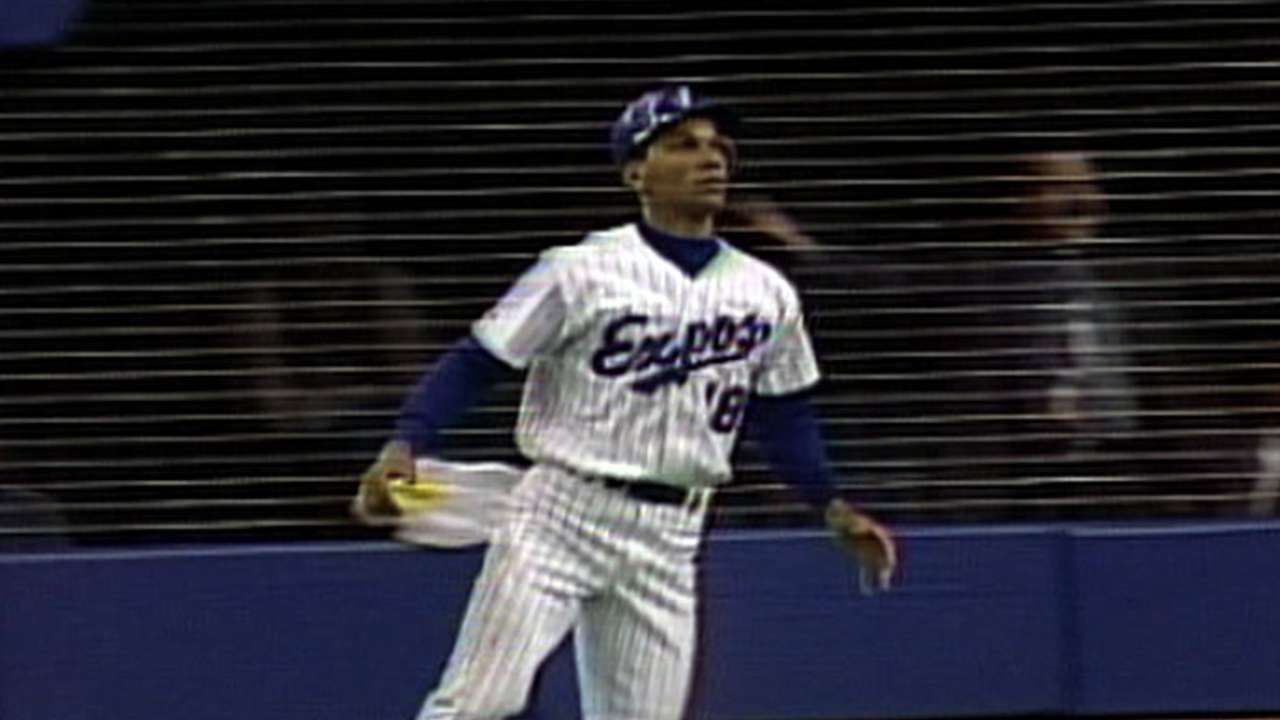 All of the quirky charms of Jarry Park and Olympic Stadium are revealed in the film, but there's also melancholy.
The 1981 season is featured, and with it comes the heartbreaking loss to the Dodgers in Game 5 of that year's National League Championship Series. Of course, Rick Monday, who hit the ninth-inning home run that sunk Montreal's magical season, appears on camera to describe his big hit and its aftermath, which Expos fans refer to as "Blue Monday."
Then there's the sadness of 1994, when the Expos -- led by Martinez, Larry Walker and Moises Alou -- saw a MLB-best 74-40 record and six-game lead over the Braves in the NL East disappear when the season was lost to the players' strike.
And then there's 2004, when the team left for good. Still, despite all this disappointment, the fans, quite a few of whom are also interviewed for this film, don't look back on the team with the bitterness one might expect.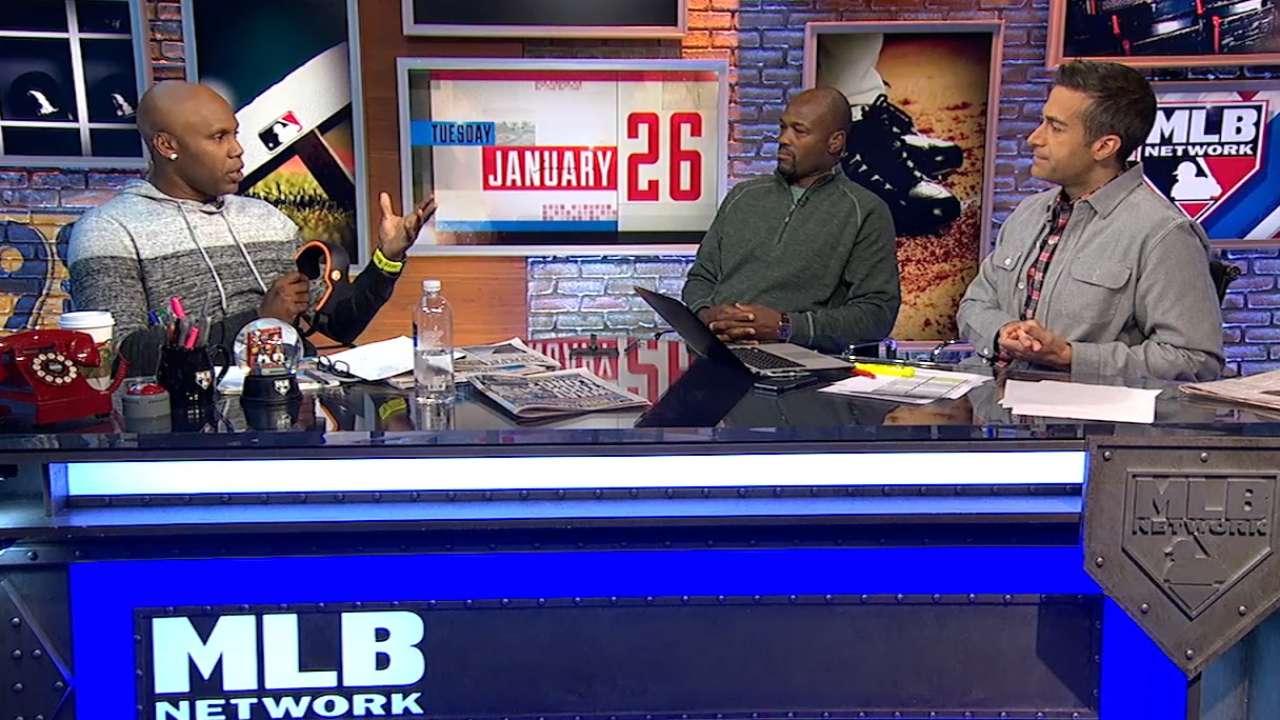 "I long ago came to terms with the fact that the team I grew up with no longer exists," Keri said. "The way I wrote the book is the same kind of thing … I wanted people to be heartened and say, 'That was fun to read.' And the documentary does that well.
"This team was so weird and funny and colorful, and it was a lot of fun. That was the main message that comes across."
It came across in the words of the city's mayor, too. Coderre mentions in the film that the 2012 passing of Carter from brain cancer sent an emotional charge through the city, which has always revered its former catcher. With successful exhibition games staged each year at "The Big O" and recent comments from Commissioner Rob Manfred about the zeal of the fan base, the mayor says he see plenty of reasons to work toward getting a team back in Montreal.
"It's not nostalgia," Coderre says in the film. "It's not just memories. It's DNA. It's truly part of us."
Doug Miller is a reporter for MLB.com. Follow him on Twitter @DougMillerMLB. This story was not subject to the approval of Major League Baseball or its clubs.