Inbox: Pearce deal precursor to another move?
Beat reporter Bill Chastain answers Rays fans' questions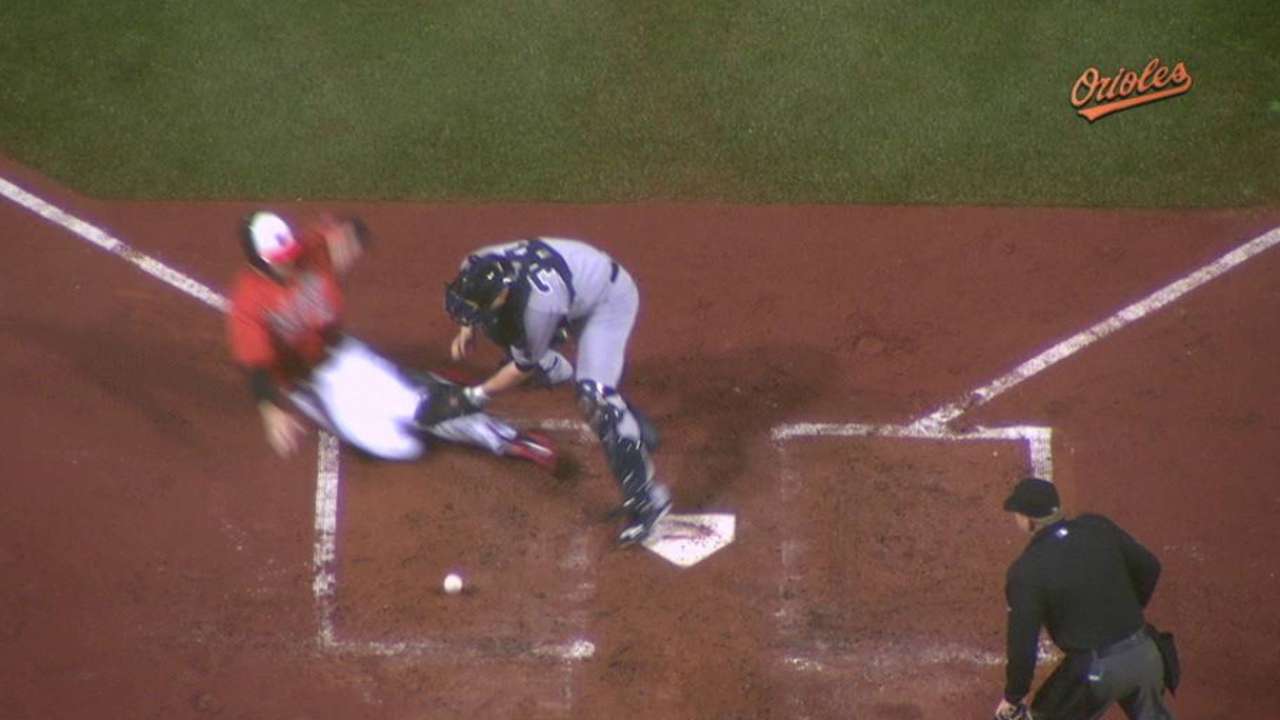 What exactly are the Rays' plans for Steve Pearce? Is this deal potentially setting up a trade with someone, or was Pearce acquired to give the club more depth?
-- Andrew T., Crystal River, Fla.
Talk about the Rays being a destination for Brewers catcher Jonathan Lucroy seems to be heating up. Lucroy is one year removed from a monster season in 2014, when he had 53 doubles while hitting .301 with 69 RBIs. He also has an attractive contract that will pay him $4 million in 2016 with a $5.25 million club option for '17. Tampa Bay currently has three catchers in Curt Casali, Rene Rivera and Hank Conger. Are the Rays satisfied with this group? And, if not, what would they send to the Brewers to get Milwaukee to part with an All-Star catcher? If Tampa Bay wants to trade for Lucroy, I definitely believe the club has the depth to do so.
Interest in Lucroy might explain why the Rays acquired Pearce, as the one-year deal, which has yet to be made official, has created a swelled roster. There's nothing wrong with going to Spring Training with extra players -- particularly offensive ones -- but it does feel like something else is in the works. Whether that means Tampa Bay will make a play for Lucroy or trade for someone else remains to be seen. I do believe that if the Rays make a trade, they would likely ship several players to another club for an impact player. Spring Training is close and, as usual, they aren't tipping their hand.
• Submit a question to the Rays Inbox
If the Rays trade for the Cubs' Jorge Soler, would Tampa Bay be the favorites in the American League East?
-- Christopher M., Palm Coast, Fla.
Either Soler -- or Javier Baez -- from the Cubs would be a nice acquisition for the Rays. The big question is: At what cost? Right now, Tampa Bay seems to have a lot of balance across the board. Adding someone with the talent of Soler would put a much-needed impact bat in the lineup.
With the acquisition of Logan Morrison and Richie Shaffer knocking on the door, what's going on with James Loney? His contract ends after this season and it's a little pricey. Are the Rays planning to trade him?
-- Michael B., Odessa, Fla.
Like I've said in the past, there are worse things than having Loney at first base. While he doesn't hit a lot of home runs, he does have gap power, he puts together quality at-bats and he plays above-average defense. Unfortunately for Loney, he spent two stints on the disabled list in 2015, which hasn't been the norm during his career. Having said all of that, I think the Rays would like the added payroll flexibility they would get if they moved Loney's $8 million salary.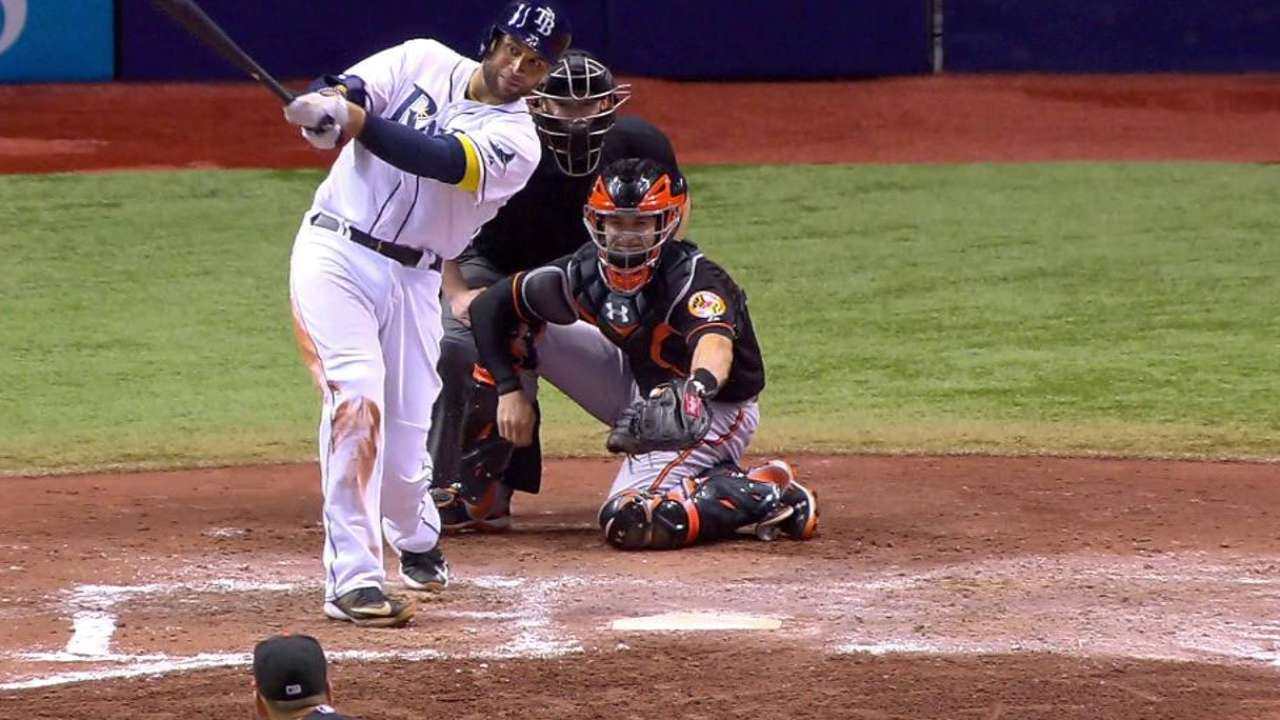 Why has Erasmo Ramirez been written about as though he's a subpar pitcher despite the fact that he had the second-best results on the Rays in 2015?
-- Richard H., Toronto
First, if what I have written comes across as disrespectful to Ramirez, that certainly wasn't my intention. The right-hander proved to be a splendid acquisition for the Rays in 2015 after they acquired him from the Mariners for left-hander Mike Montgomery. Ramirez's ERA stood at 25.31 after his first two appearances, but he certainly got his act together. From April 19 through the end of the season, Ramirez was one of the best pitchers in the AL, ranking among league leaders with a 3.02 ERA (fourth), .223 opponents' average (fourth), .274 opponents' OBP (third), .344 opponents' slugging (fourth) and a 1.04 WHIP (second). I certainly do not feel that Ramirez is a subpar pitcher.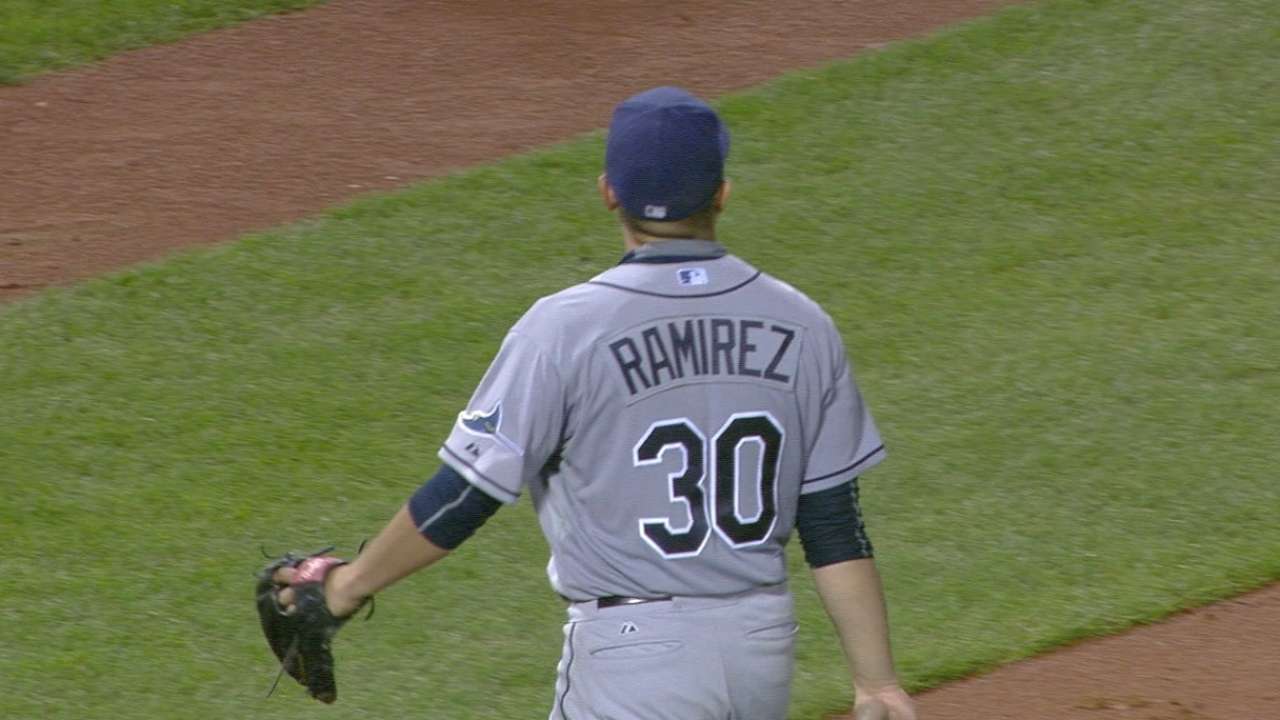 Bill Chastain is a reporter for MLB.com. This story was not subject to the approval of Major League Baseball or its clubs.