Week Ahead: 7 top available free agents
Impact players still on the market as January winds down
It might be hard to believe for a lot of North Americans, but the signs of spring really are getting closer. Even though quite a few Major League ballparks are currently covered with snow, there are hints that warmer days await.
Consider that the week ahead brings with it the last seven days in the month of January. Simply put, we are almost in February, that magical month when pitchers and catchers report to their temporary homes in Arizona and Florida.
So at least we've got those thoughts to warm us up. And given that hope for a World Series championship for your favorite team always exists this time of year, here's an update on the top seven free-agent players still available -- one for each day of the week -- and a handful of other notables. These players could still impact rosters in a major way as we steam ahead toward Opening Day.
In other words, while it might not be hot outside, the stove is still cooking indoors.
Yovani Gallardo: The 29-year-old right-hander is the most durable and reliable big-name starter left on the board, and the interest in him bears that out. MLB.com's Thomas Harding learned from Gallardo's representatives at Octagon that the Rockies, Orioles and Astros are negotiating for Gallardo's services.
The Rockies might be the favorite, too, considering that Colorado would lose the 38th overall pick in the 2016 Draft as compensation for a Gallardo signing, while the Orioles would lose the 14th pick and the Astros would lose the 18th. Either way, it appears a decision could be close.
"He'll be happy pitching for any of the three teams," Octagon's Bobby Witt told Harding. "He wants to go out and pitch, and he's excited to get to work."
Howie Kendrick: The latest on Kendrick, a career .293 hitter and the best remaining second baseman left on the market after the signings of Ben Zobrist and Daniel Murphy, is another sign pointing to a possible marriage with Arizona.
Jon Heyman of MLB Network tweeted on Sunday that the D-backs are looking to trade their second baseman, Aaron Hill. This could clear the roster space for Kendrick in Phoenix, and Kendrick has already entertained the thought.
"I just want to be in a winning situation," Kendrick said a few weeks ago. "The Diamondbacks are a team that's going to be really good."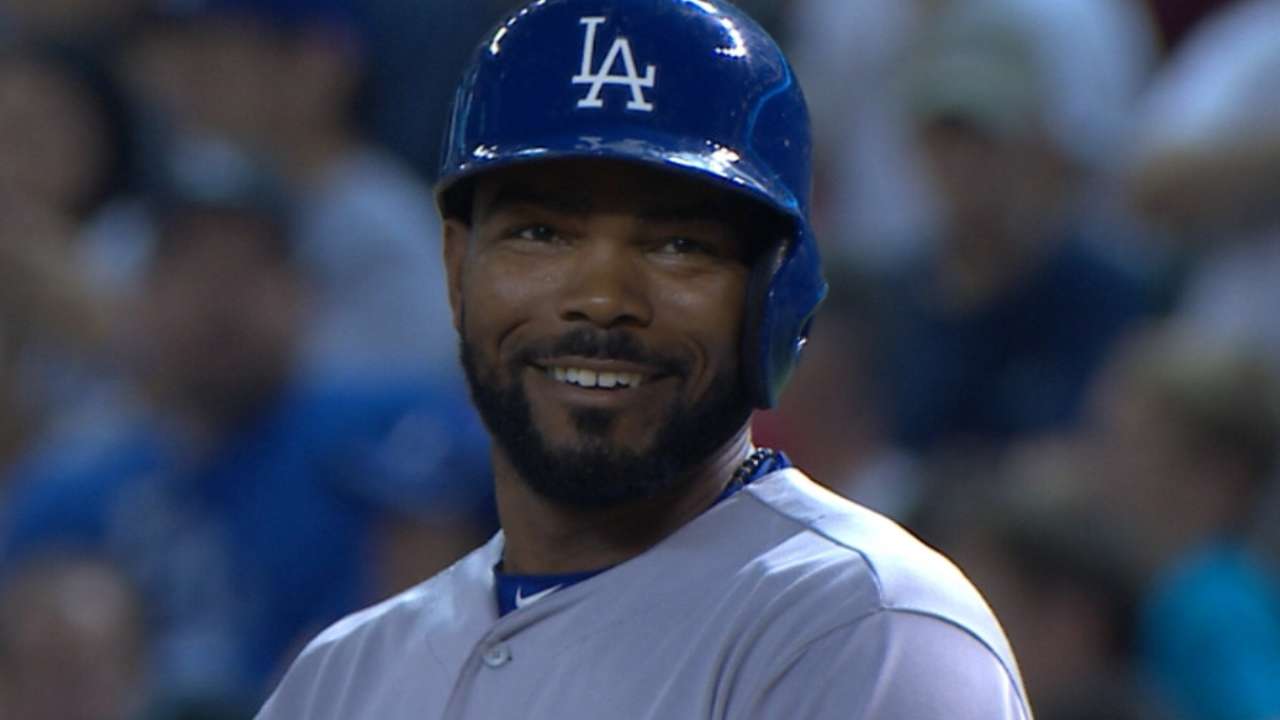 Dexter Fowler: With Justin Upton and Yoenis Cespedes leaving the outfield market, Fowler jumps to the top. The White Sox could be a possibility for Fowler, who hit 17 homers and stole 20 bases for the Cubs last year at age 29. Other possibilities include the Indians and Rangers and even the Cubs again.
Ian Desmond: The Padres' choice of Alexei Ramirez as their free-agent signing at shortstop for the 2016 season took another team out of the running for this 30-year-old who's averaged 22 homers per season for the past four years.
With Spring Training less than a month away, and with Desmond's signing coming with the loss of a Draft pick, Desmond might not be able to land a contract of five or more years. If he is willing to sign a shorter deal, like Cespedes just did with the Mets, a team like the Rays might be interested.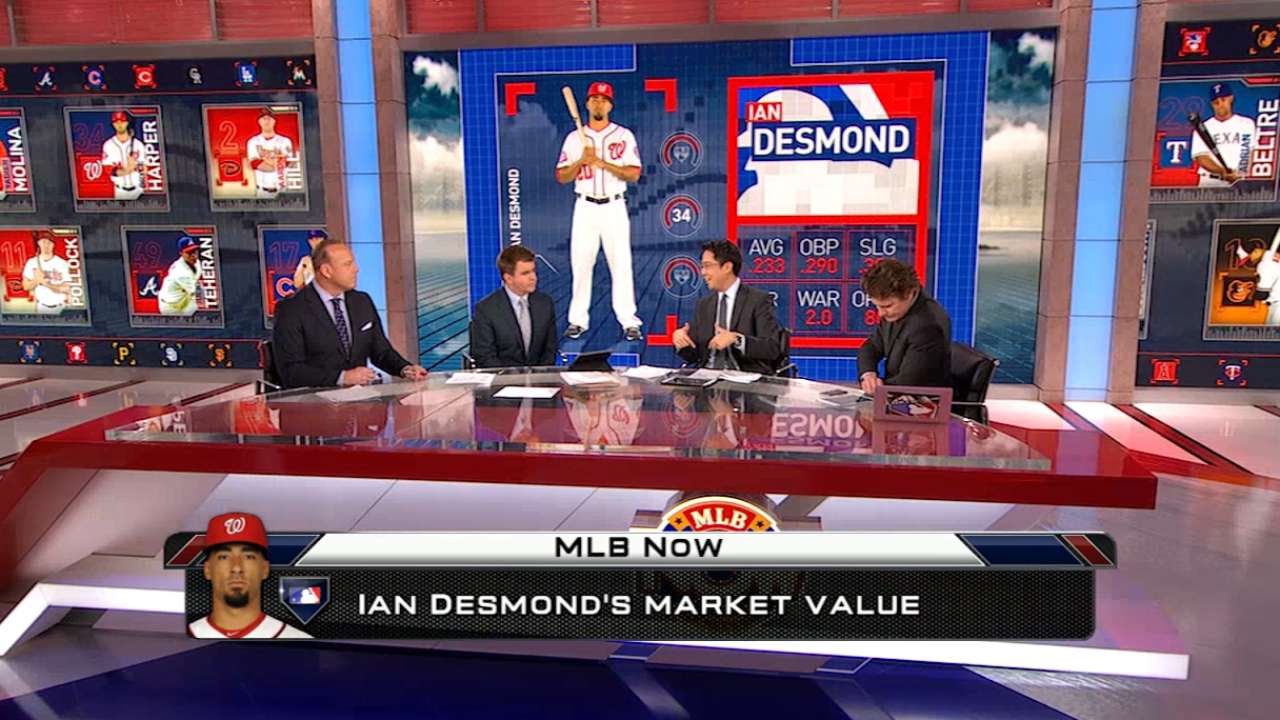 Doug Fister: His subpar 2015 showing and the loss of a few ticks of velocity on his fastball indicate that he might have to take a make-good type of one- or two-year contract with incentives.
The Astros have been mentioned as one team that could have some interest, and it wouldn't be a shock to see other sabermetric-inclined front offices jumping in to see if Fister can get back to being the ground-ball machine he was in Detroit and in his first season in Washington. Other teams that have been linked to Fister this offseason include Miami and Philadelphia.
David Freese: The market hasn't developed yet for Freese, who will turn 33 in late April. Freese still has some pop -- he hit 14 homers for the Angels last year -- and could fit nicely as a veteran presence in the lineup for a team that could use an upgrade at third base.
Houston, Atlanta, Arizona and Cleveland could be possibilities for the 2011 World Series MVP.
Tim Lincecum: The two-time National League Cy Young Award winner still hasn't thrown for teams after hip surgery, so his market could take the longest of all. Things could heat up very quickly in February in the desert if there's a lot of life left in that decorated right arm.
If Lincecum looks healthy and can hit 91-92 mph, an incentive-laden contract would be no surprise whatsoever. The only question would be if he's going to continue to be a starter or land somewhere as a bullpen piece.
Other available free agents of note: Mat Latos, RHP; Austin Jackson, OF; Justin Morneau, 1B; Pedro Alvarez, 1B/3B; Tyler Clippard, RHP; Tommy Hunter, RHP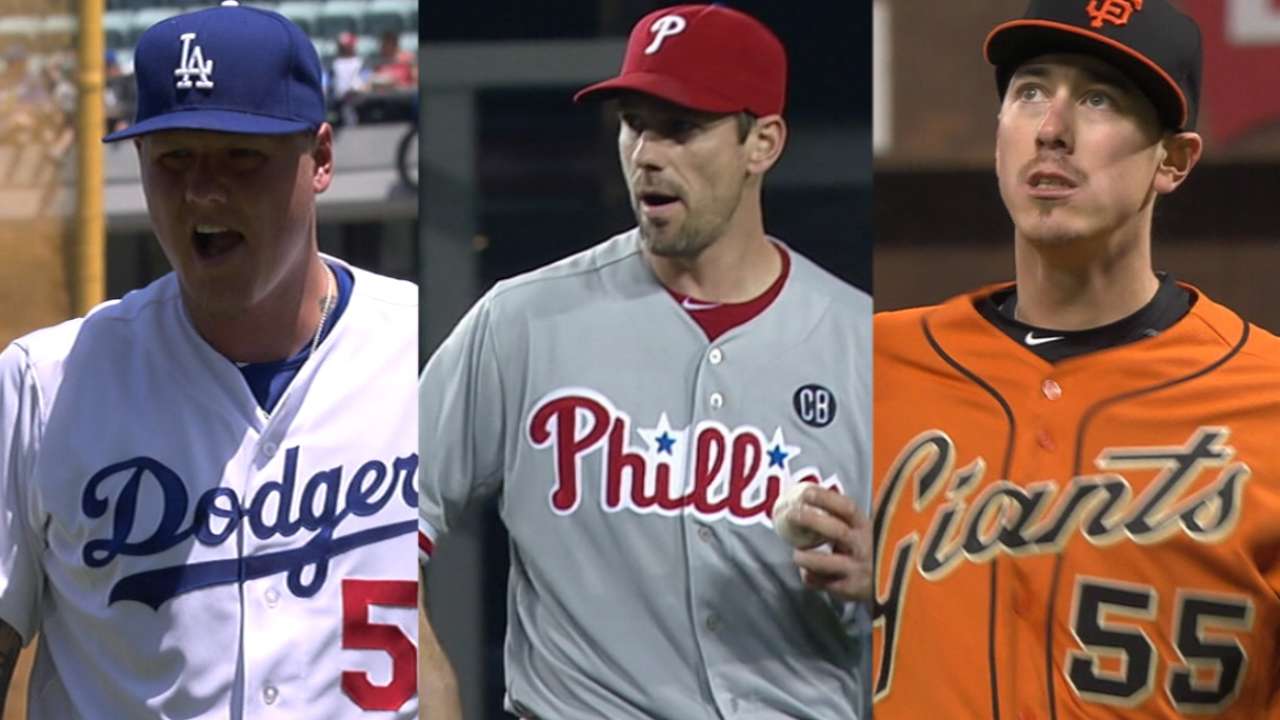 Doug Miller is a reporter for MLB.com. Follow him on Twitter @DougMillerMLB. This story was not subject to the approval of Major League Baseball or its clubs.